Sand Martins saves the day
Westerlies, and we were at the bird observatory mainly to prepare for "Open Day" on Sunday 25th. In the middle of the day the wind eased off and lots of Sand Martins were feeding over the fields around the station. So we gave it a try with some playback, something which proved efficient for a couple of hours.
Ringed, August 21st. Around half the nets open 08-20. Ringed: Sand Martin 148, Barn Swallow 1, Northern Wheatear 1, Garden Warbler 1, Common Whitethroat 1. Total = 152.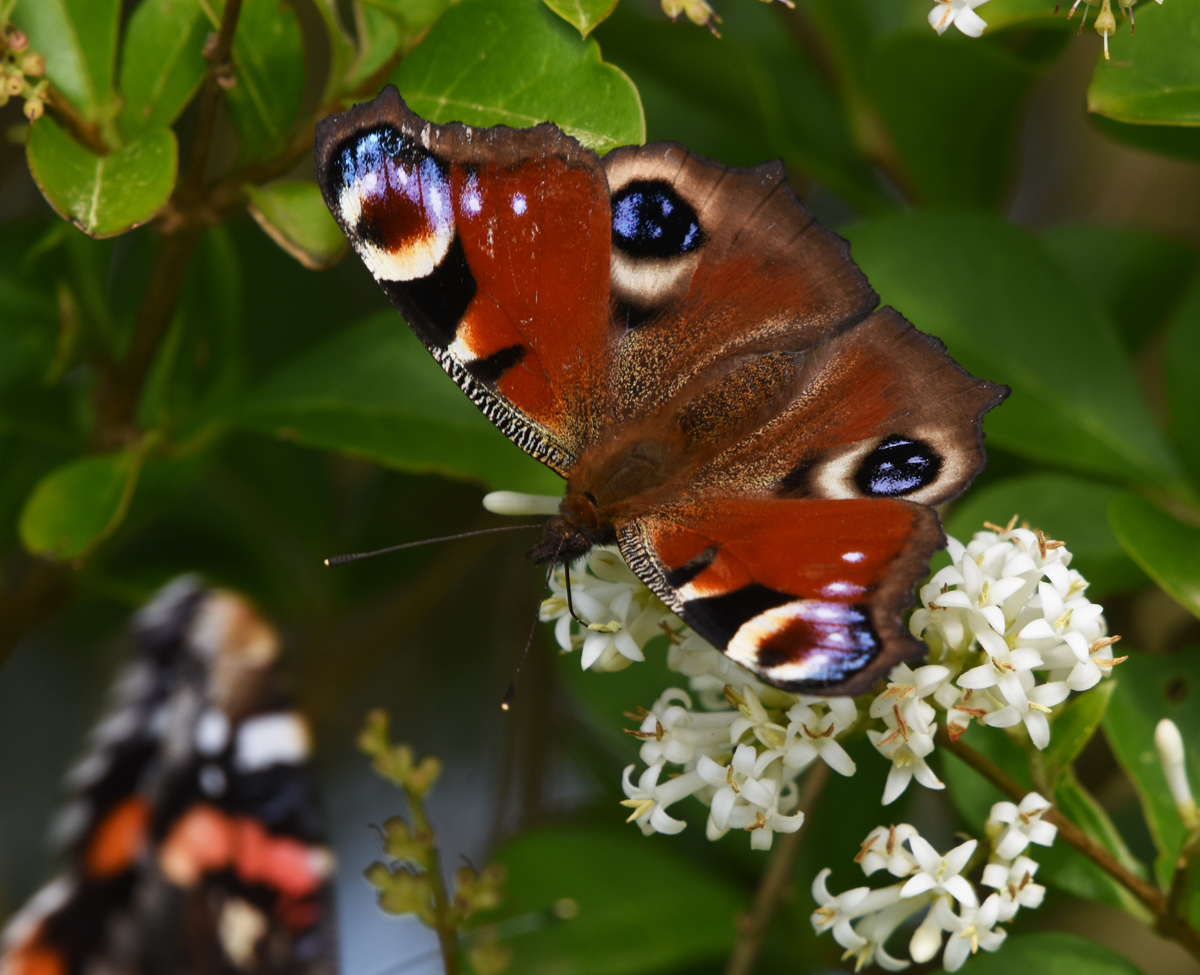 Peacock Butterfly, a scarce visitor to the trapping garden, mainly in August. This one shared our Prived bushes with around 30 Red Admirals and 2 Painte Ladies. Dagpåfugløye.
Norwegian summary of ringing results: Sandsvale 148, låvesvale 1, steinskvett 1, hagesanger 1, tornsanger 1. Total = 152.

Håvard Husebø and Alf Tore Mjös.