Revtangen BO March 20th
The wind settled to light northerlies today, after a couple of days with strong westerlies. But quite cold, around 3 degrees in the morning and mostly sunny. Not a lot of migration but a decent flock of redpolls flew north overhead and a single European Golden Plover arrived in the afternoon. Nets open 07.30-16.30, netmeter hours approx. 2600.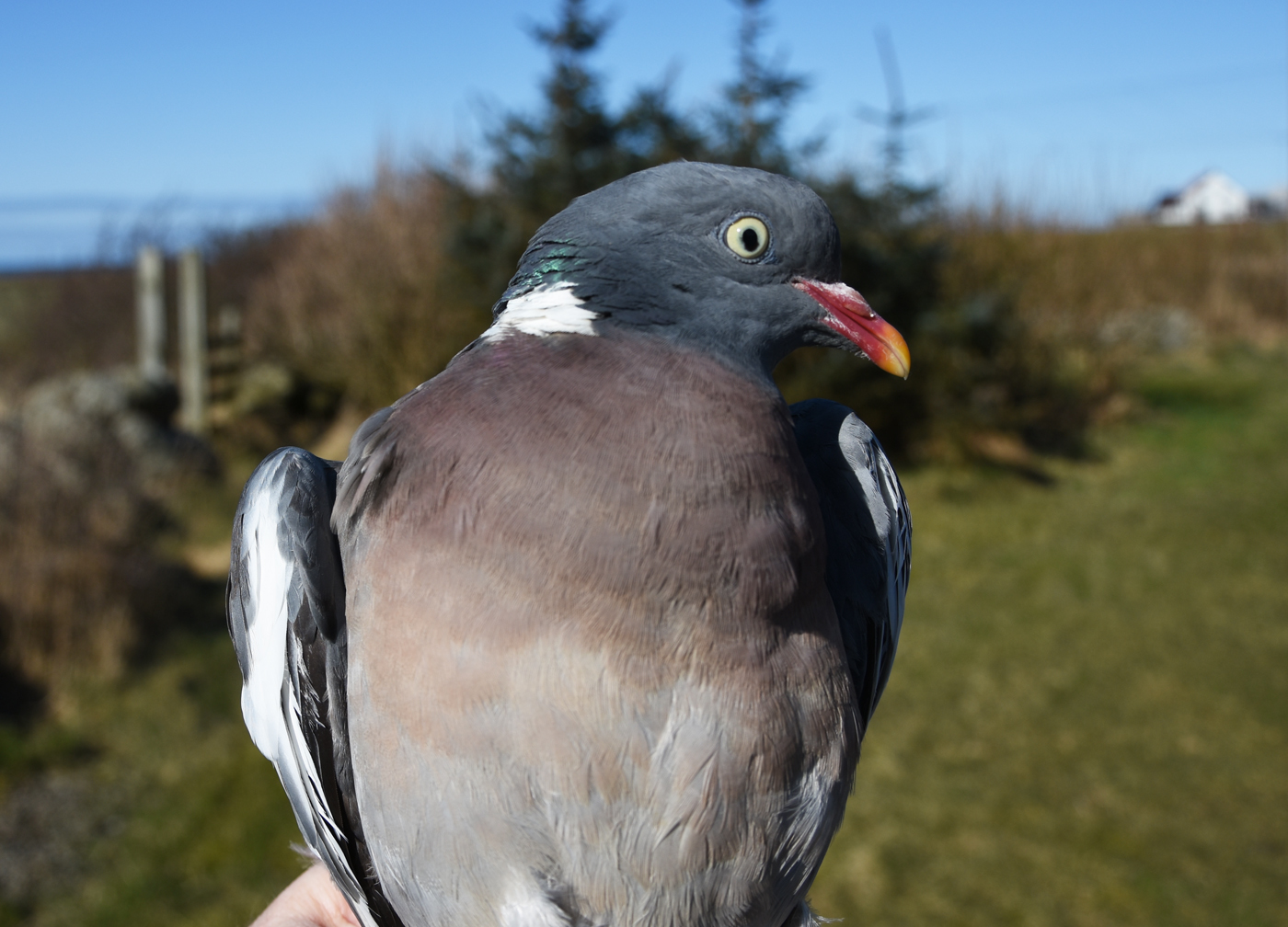 A record 3 Wood Pigeons were trapped by the feeder today.

Ringed: Wood Pigeon 3, Common Blackbird 2, European Robin 1, Common Magpie 1, House Sparrow 1, Tree Sparrow 4, Lesser Redpoll 3, Yellowhammer 2. Total = 17. Also 14 controls, including a Yellowhammer not from Revtangen.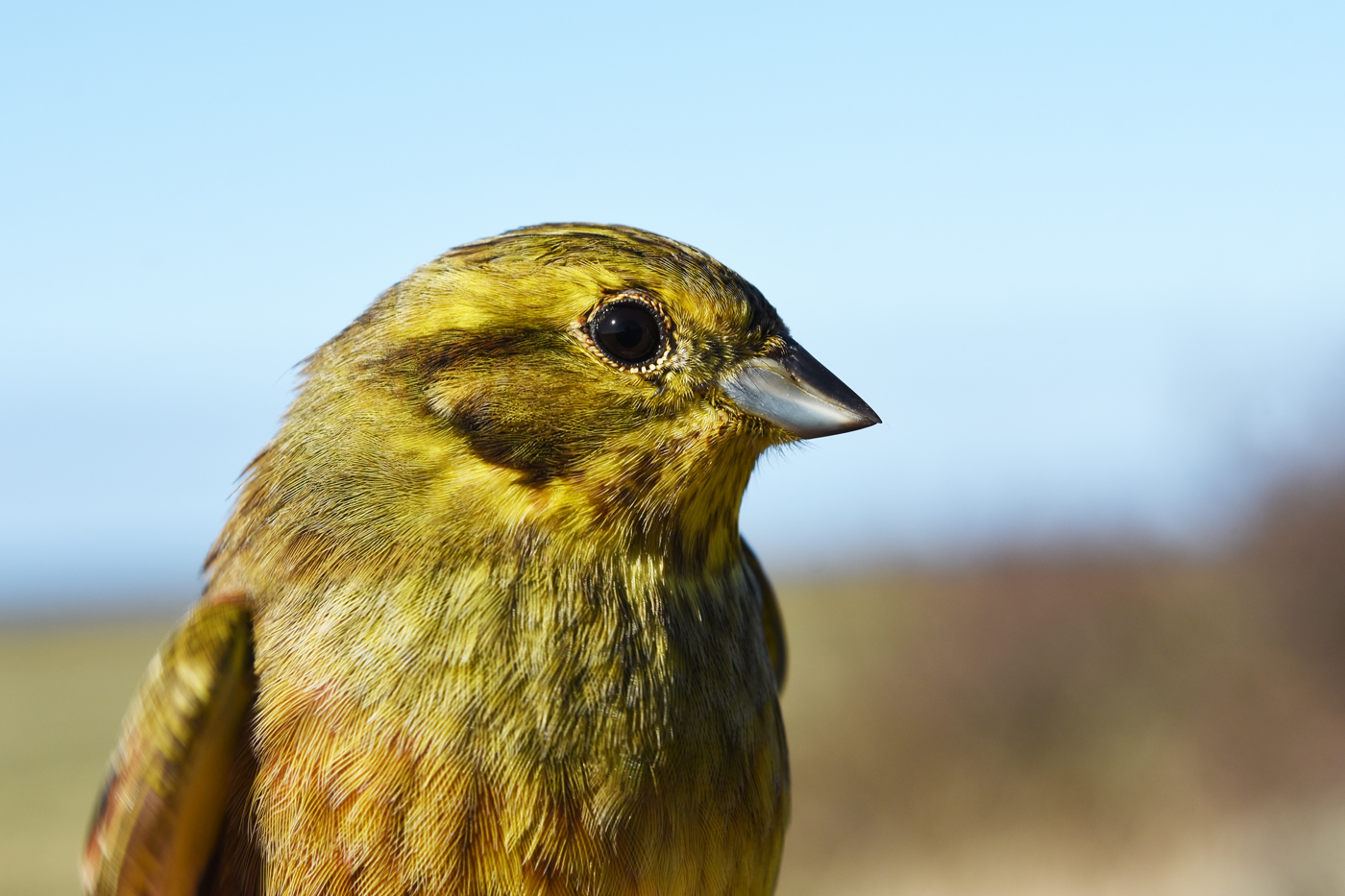 Good numbers of Yellowhammers in thne trapping area lately.
Ringmerket: Ringdue 3, svarttrost 2, rødstrupe 1, skjære 1, gråspurv 1, pilfink 4, brunsisik
3, gulspurv 2. Total = 17. Også 14 kontroller, inkl. en gulspurv merket annetsteds.