Revtangen BO August 22nd
Surprise of the day, Eurasian Nuthatch
After a few very windy days with strong westerlies-northwesterlies the wind settled this morning to a light NE, turning N-NW and increasing a bit to make trapping inefficient after lunch. Nets open 06-14, netmeter hours approx. 2900. Playback on Green Sandpiper, Greenshank, Wood Sandpiper, Barn Swallow and Tree Pipit. 
Ringed: Green Sandpiper 5, Common Redshank 1, Barn Swallow 7, Tree Pipit 1, Meadow Pipit 2, European Robin 1, Garden Warbler 1, Common Whitethroat 1, Lesser Whitethroat 1, Willow Warbler 4, Great Tit 1, Eurasian Nuthatch 1 (first this season), Common Starling 14, Tree Sparrow 2, Chaffinch 1, Greenfinch 3 and Common Linnet 1. Total = 47.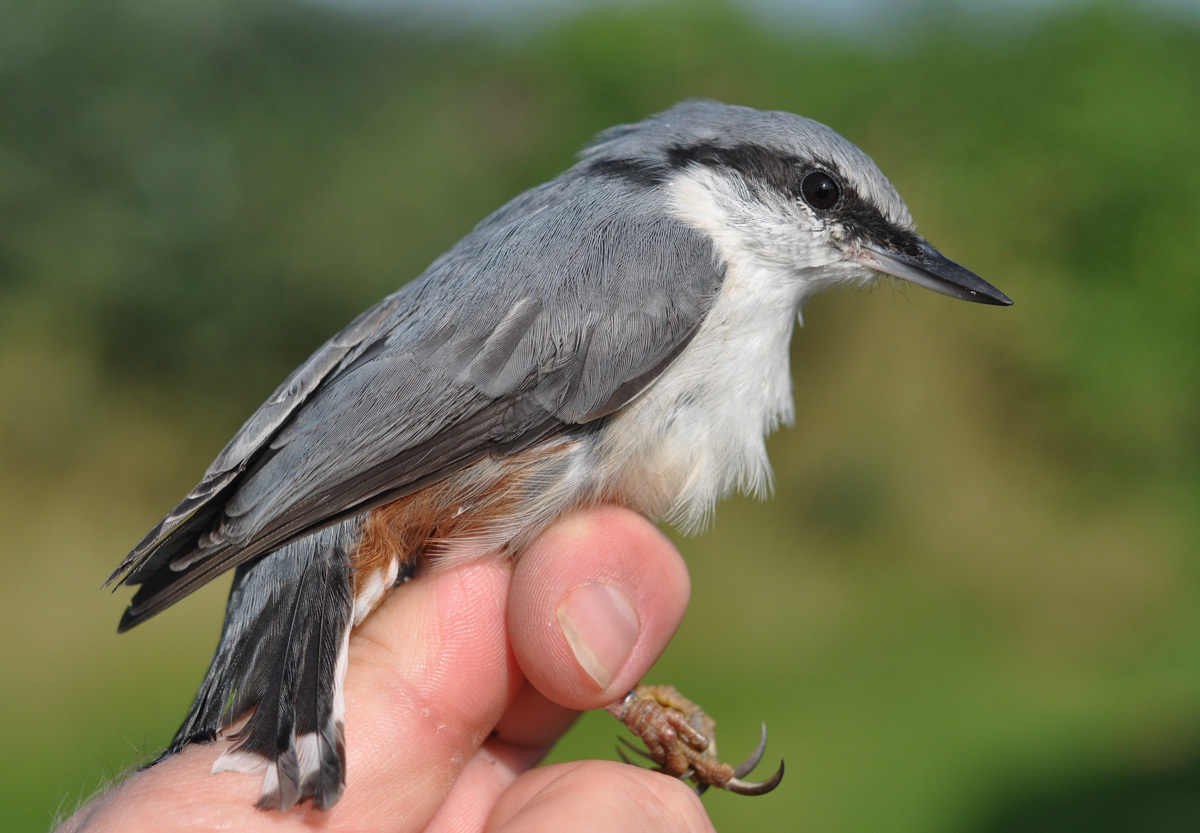 Surprise of the day was this male Eurasian Nuthatch, a specis we don't catch every year.
Observations: Marsh Harrier adult male, Common Kestrel 2, Spotted Redshank 1 fly-over, Wood Sandpiper 1 (in the net, escaped), Yellow Wagtail 2 fly-overs, Common Crossbill 30 migrating north.
Haavard Husebö and Alf Tore Mjös