Revtangen BO July 17th
Merlin, 2cy female
No trapping the last weeks, the end of June was mainly bad weather, then the first week of July we were busy ringing gull chicks, then another windy and wet week followed. A careful start to the autumn trapping season this afternoon from 16-21 produced 41 birds: 
Merlin 1, White Wagtail 1, Northern Wheatear 1, Common Blackbird 1, Willow Warbler 2, Great Tit 5, Common Starling 3, House Sparrow 6, Tree Sparrow 12, European Greenfinch 6, Lesser Redpoll 2, Common Linnet . Also 15 controls.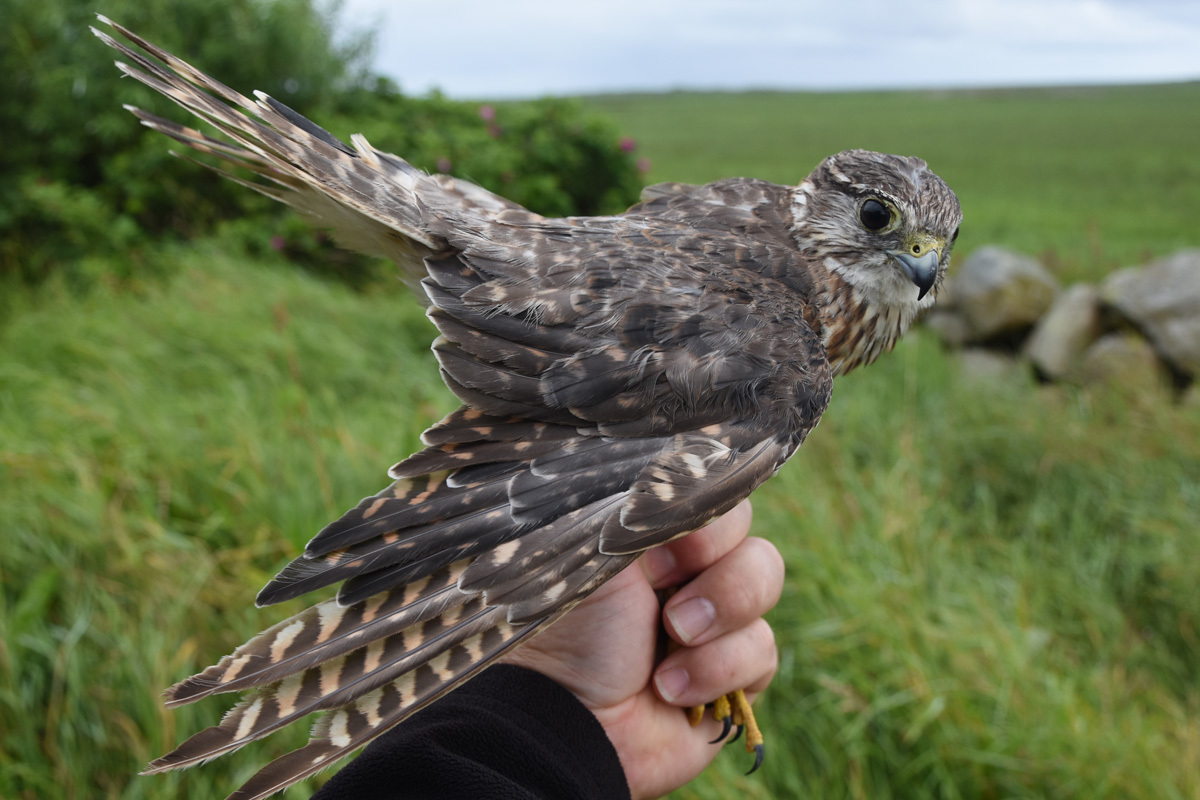 Merlin, 2cy female. Dvergfalk, 2K F. 
Alf Tore Mjøs