Revtangen July 22nd - Leach's Storm-Petrel!
A nighly session of tape-luring Storm-Petrels produced a single bird - but noone complained as it turned out to be the first Leach's Storm Petrel ringed since July 2000, and only the second ringed at the Bird Observatory!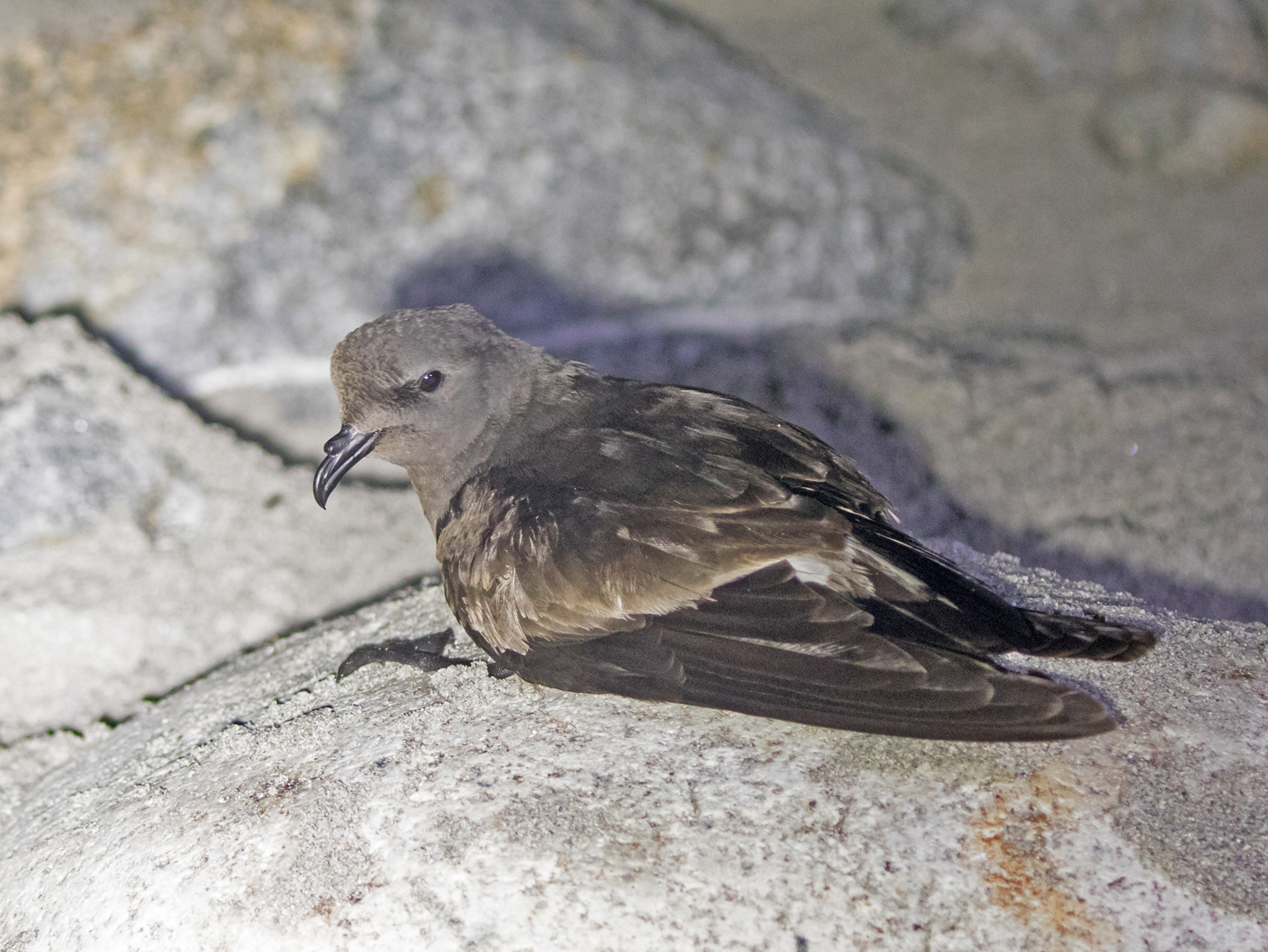 Leach's Storm Petrel, after ringing. The birds are a bit dazzled by the light after handling, and are normally placed on the ground and watched until they fly off. Stormsvale.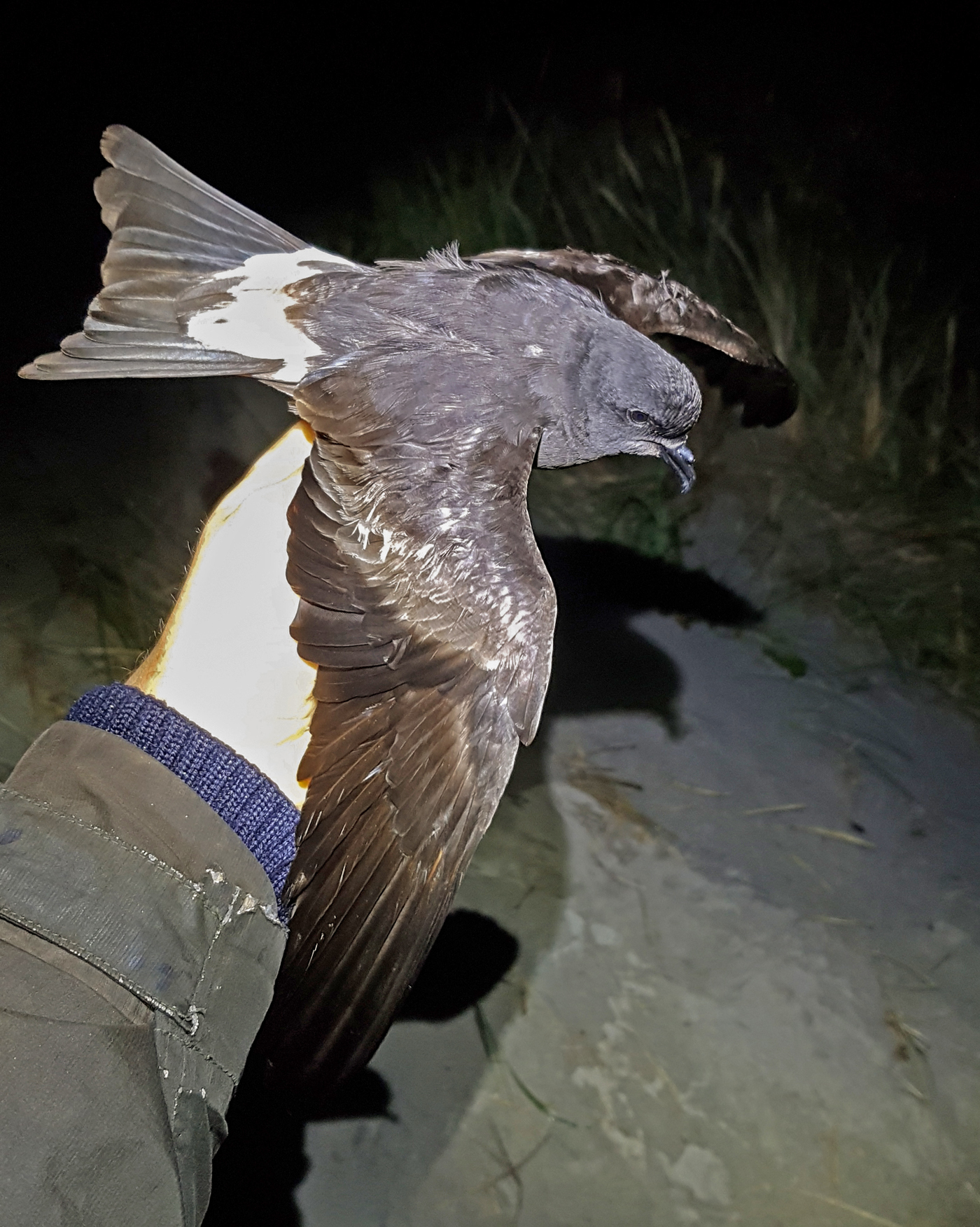 Hogne Skår and Bjørn Mo. Photos: Bjørn Mo.