Blackbird migration at Revtangen BO
Windy conditions have kept the BO closed the past week, but normally this is at the peak migration of Common Blackbird. In stead of fresh ringing results, here is a small presentation of spring migration and recoveries of Common Blackbirds trapped at Revtangen BO: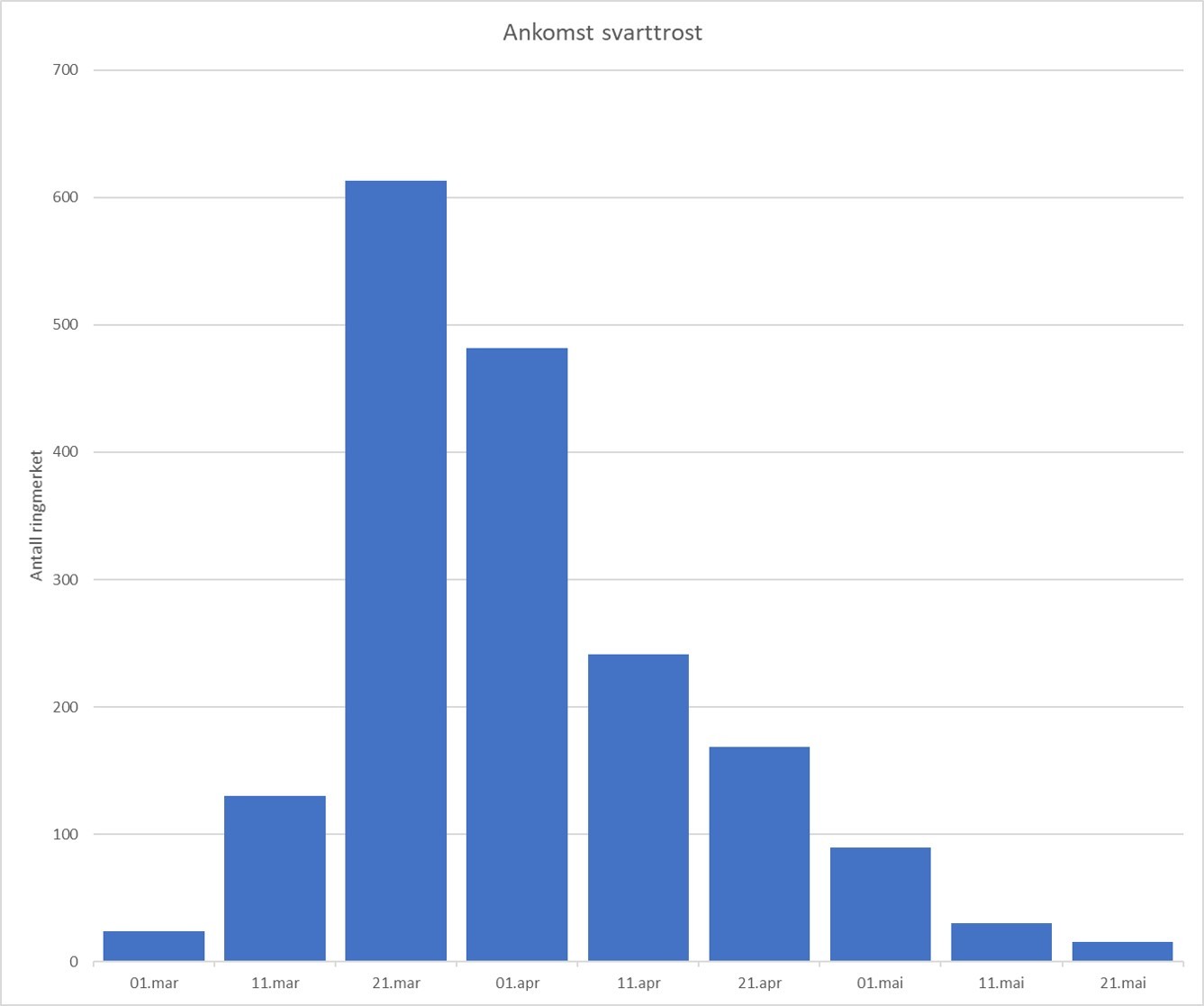 Common Blackbirds ringed at Revtangen BO, divided in 10-days periods in spring.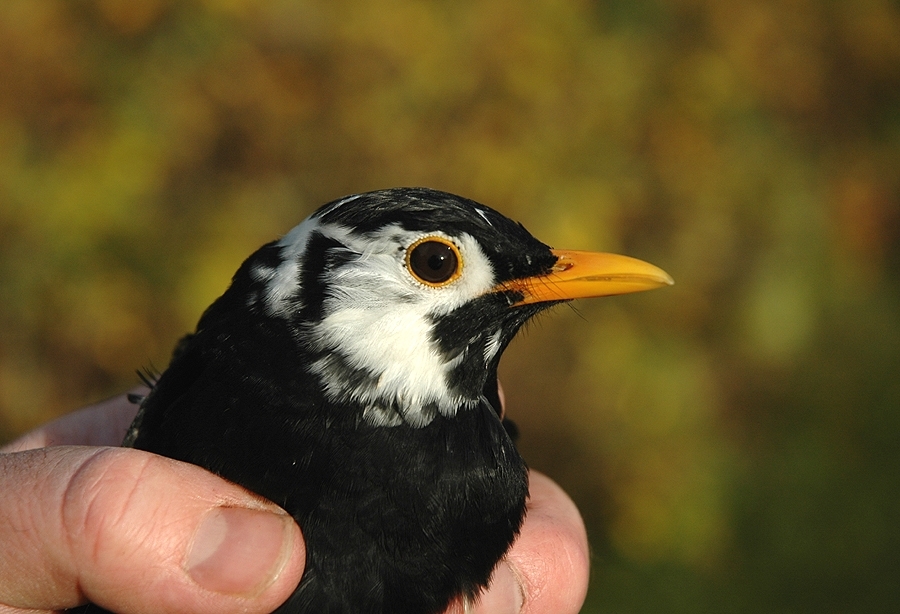 Unusual looking Common Blackbird male caught in 2012. Svarttrost hann.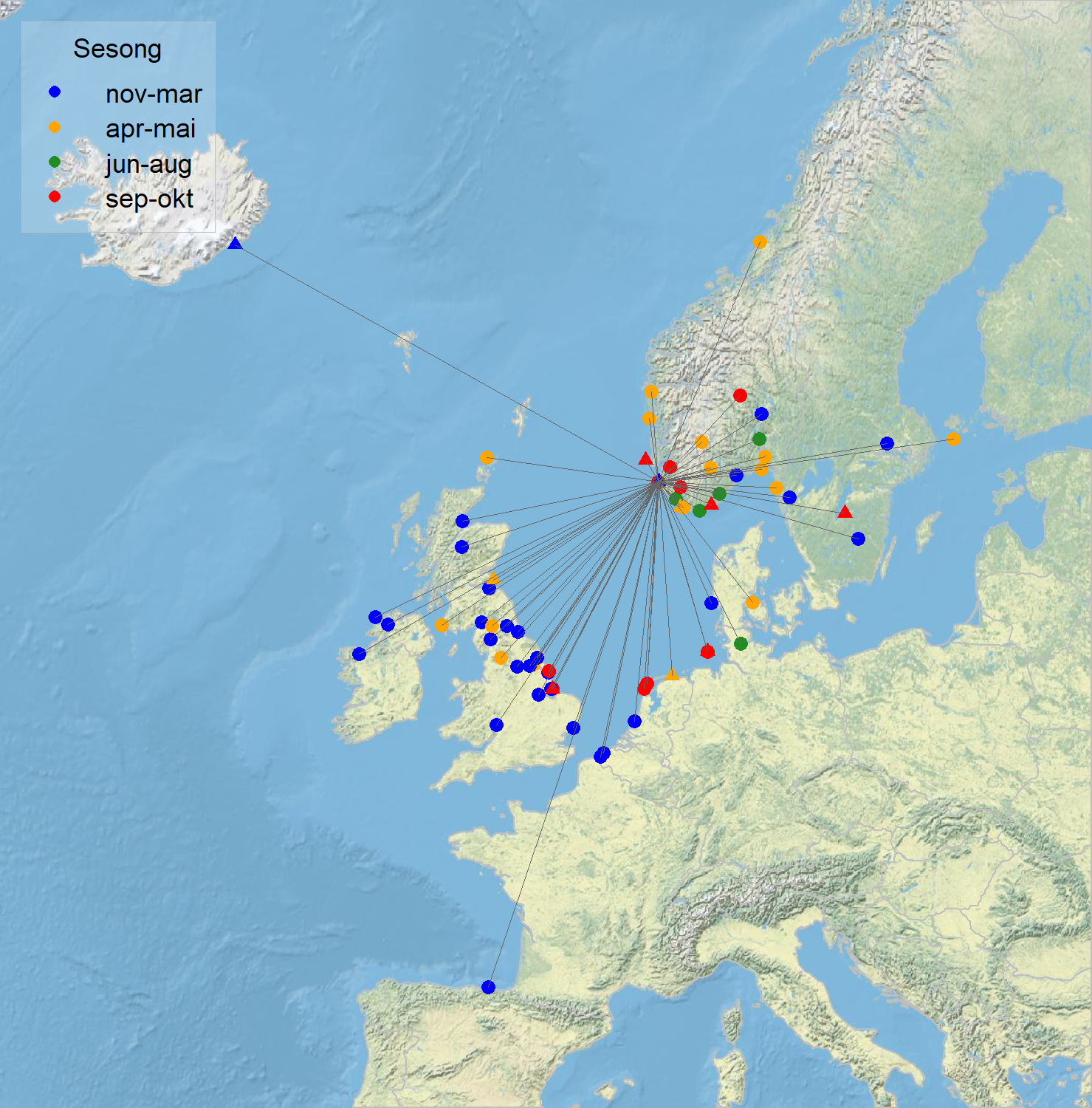 Common Blackbirds from areas to the NE pass through Revtangen BO on their way to wintering areas, mostly in the UK. Triangles represent birds ringed elsewhere, circles are controls and recoveries of birds ringed at Revtangen BO.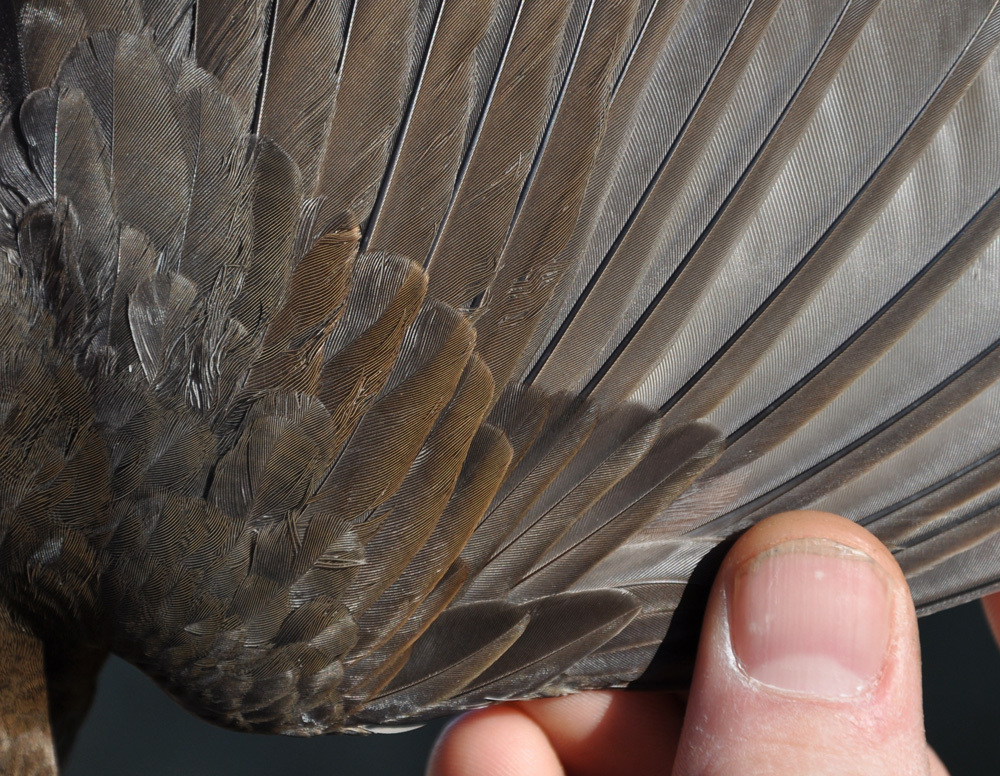 Common Blackbirds are quite easily aged. Young birds have a contrast among the greater coverts, with juvenile outer feathers paler brown. Young female.

Håvard Husebø and Alf Tore Mjøs