Revtangen BO April 10th
Continued settled high-pressure system over Scandinavia, with cold nights and sunny days with little wind - today minus 1 around dawn. Not a single new bird but 8 controls on the first round indicated zero migration, but a few seed-eaters and 3 White Wagtails prevented a complete disaster and eventually 16 birds were ringed. Nets open 06-15, netmeter hours approx. 3100.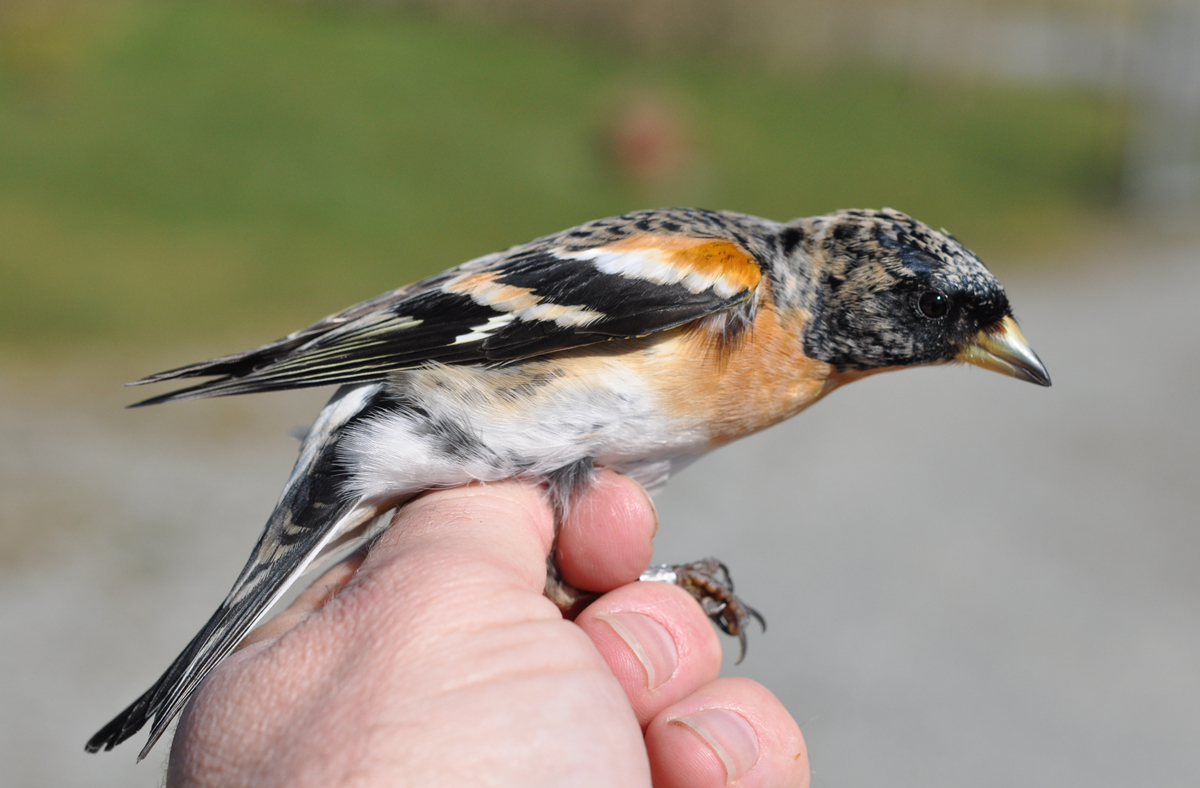 A smart adult male Brambling was trapped today, the first this season. Bjørkefink 3K+ M.

Ringed: White Wagtail 3, Tree Sparrow 1, House Sparrow 4, Chaffinch 1, Brambling 1, Common Linnet 3, Eurasian Siskin 2, Yellowhammer 1. Total = 16. Also 18 controls.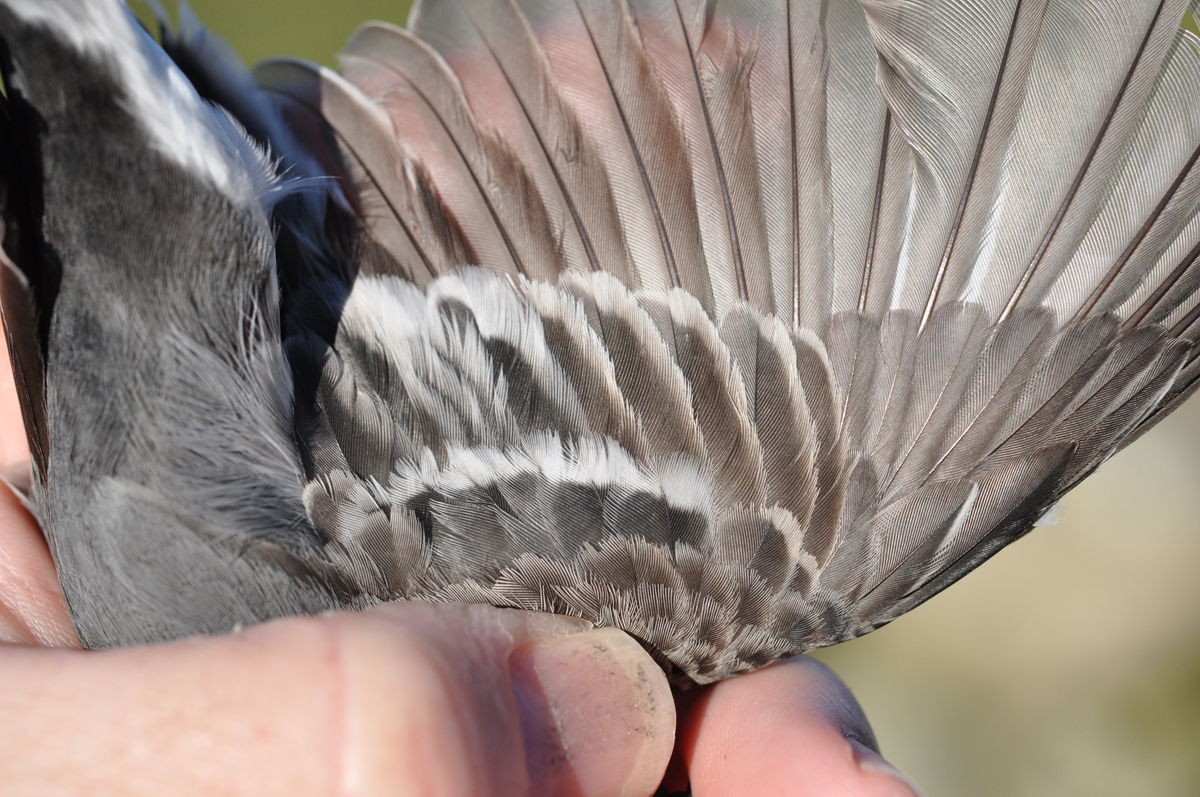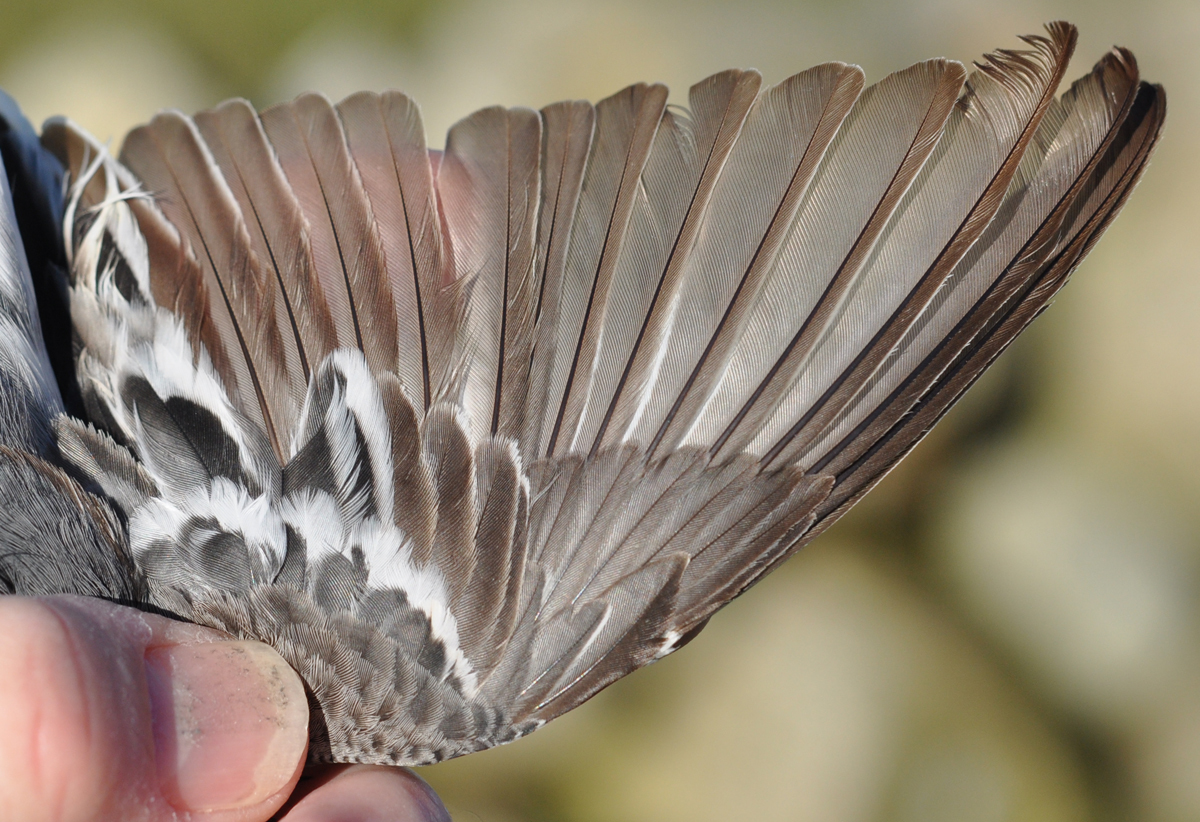 Great care is needed when ageing White Wagtails, since both adults and 2cy show a fairly obvious moult contrast in the greater coverts. The adult in the top picture has 5 outer post-breeding, while the 2 cy in the lower picure has 4 outer juvenile feathers. Notice how juvenile feathers are slightly narrower and more worn, with less obvious pale fringes. Both are males. Linerle 3K+ øverst og 2K nederst, begge hanner.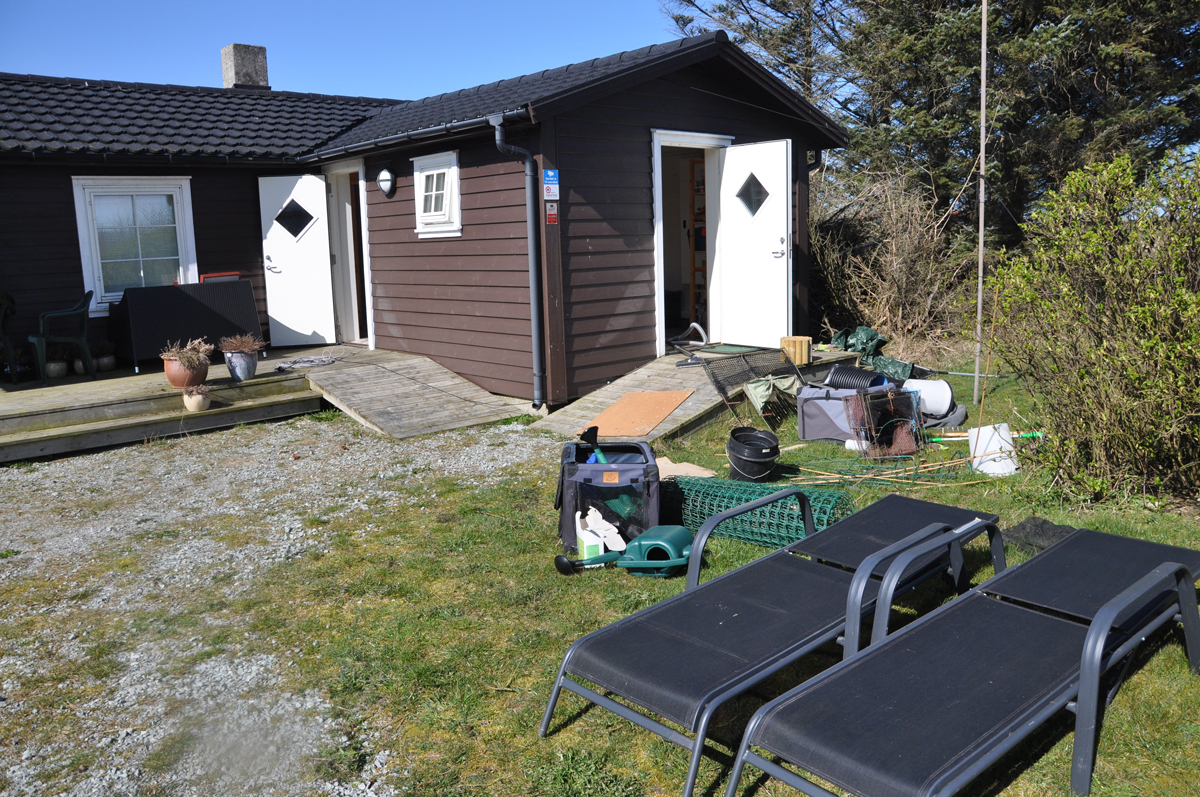 Spring cleaning. Vårrengjøring.

Norwegian summary of ringing results: Linerle 3, pilfink 1, gråspurv 4, bokfink 1, bjørkefink 1, tornirisk 3, grønnsisik 2, gulspurv 1. Total = 16. Også 18 kontroller.

Alf Tore Mjøs