Revtangen BO April 27-28th
The first spring catch of Green Sandpiper
Finally, it seems like the weather is improving. The wind dropped on Thursday and changed to NE on Friday, although still rather cold (3 degrees in the morning on Friday, increasing to 10 during the day - heavy clouds in the morning but mostly sunny later). 
Thursday was workday - we rented a small excavator and moved some bushes around, dug a small new pond and dug foundations for a wind-breaking wall against the road by the pond area. About half the nets were open 08-15, and 10 birds were ringed: Meadow Pipit 1, Fieldfare 4, Chiffchaff 1, Great Tit 1 and Common Linnet 3. 
Friday all the nets were open 06-17, netmeter hours approx. 3000. NE turning east in the afternoon. Ringed: Green Sandpiper 1, Wood Pigeon 1, European Robin 1, Common Blackbird 1, Fieldfare 1, Willow Warbler 1, Common Starling 5, House Sparrow 1, Greenfinch 2. Total = 14.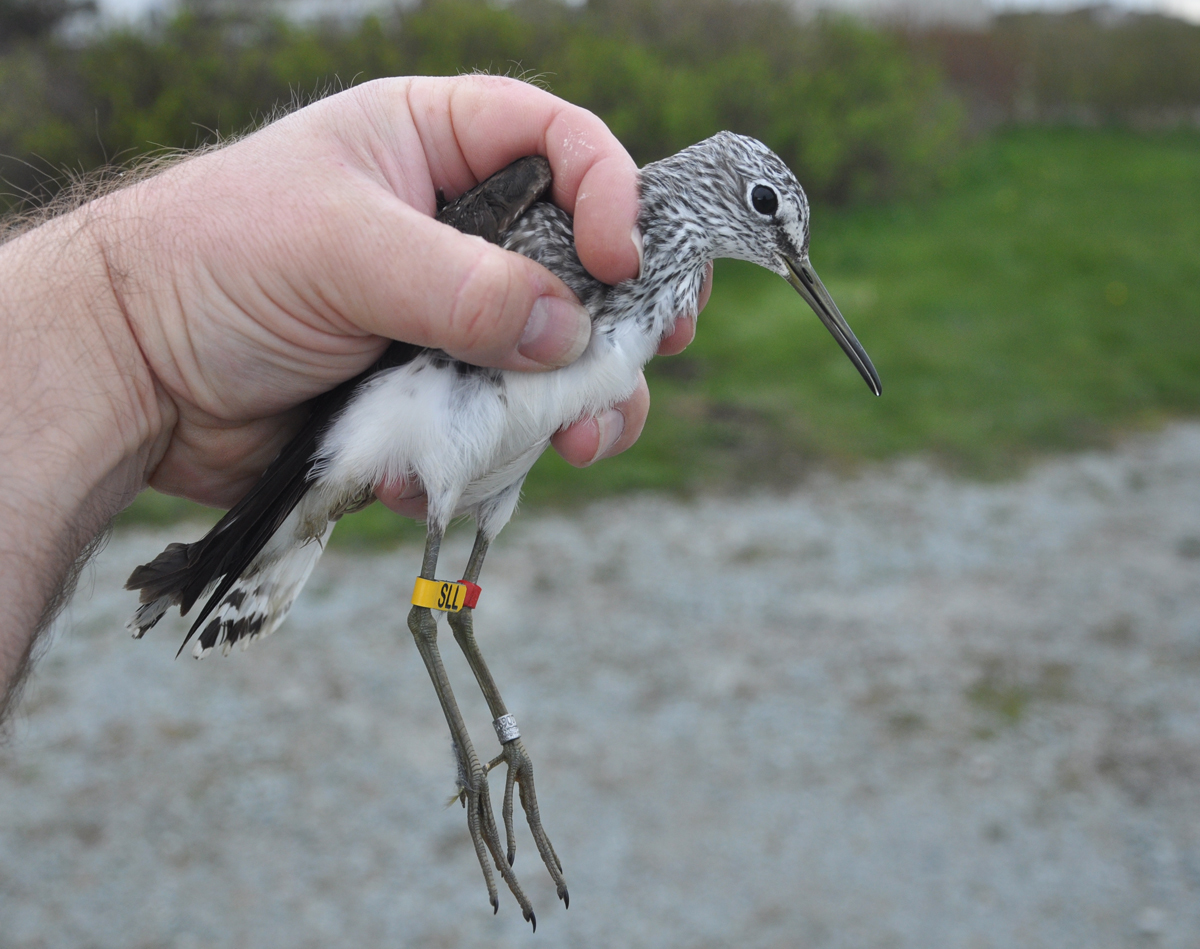 The first spring catch of Green Sandpiper at Revtangen BO. The bird aimed for the large pool without any playback used. Green Sandpipers are ringed with a yellow flag with a 3-letter inscription at the right tibia, and ea red marker on the left tibia. About a week ago we got our first resighting of a Green Sandpiper in the field, in Suffolk, England.
Haavard Husebö, Alf Tore Mjös and Njaal Sölvberg.