Revtangen BO September 3rd
SE 5-6 m/s turning S-SW later in the day. Mostly sunny. Playback on Garden Warbler and Grasshopper Warbler through the night and early morning, but fewer warblers in the trapping area today. Playback on Tree/Meadow Pipit, Goldfinch and Grey Wagtail the rest of the day. 21 students and one teacher from Godalen VGS visited the station for a ringing demonstration and a look on the moth traps.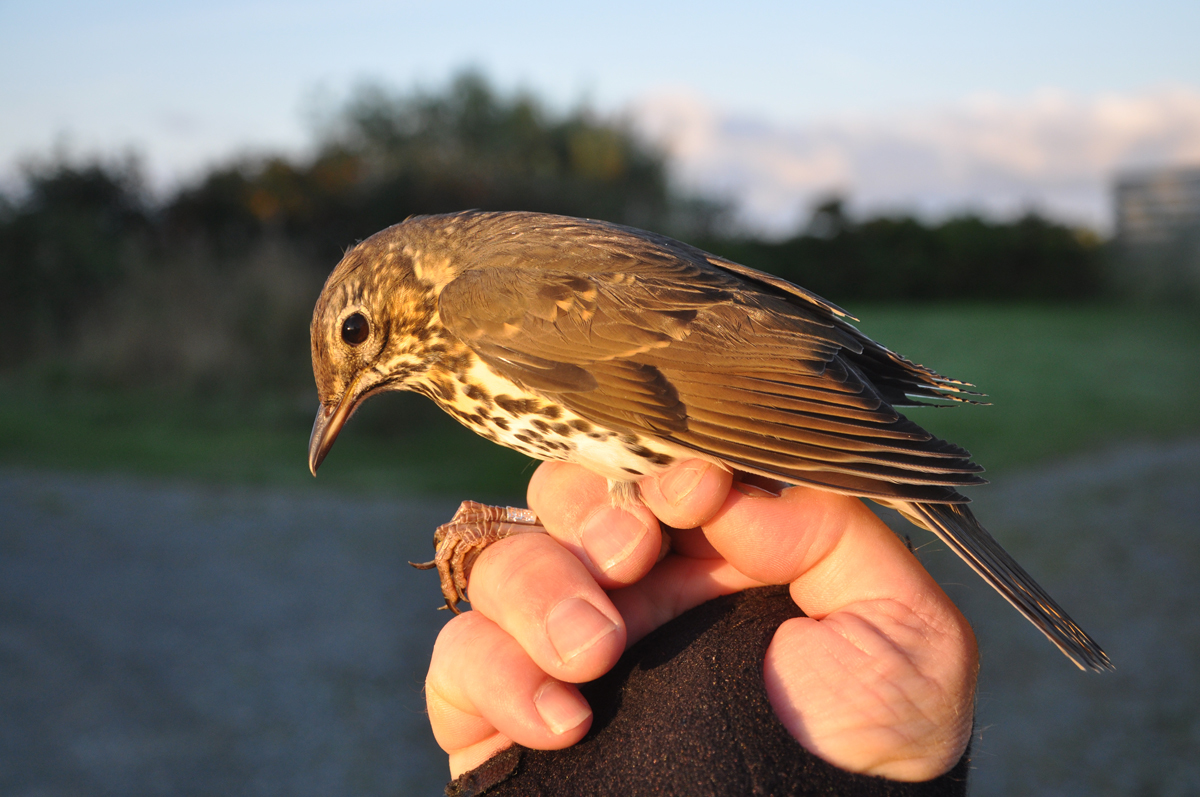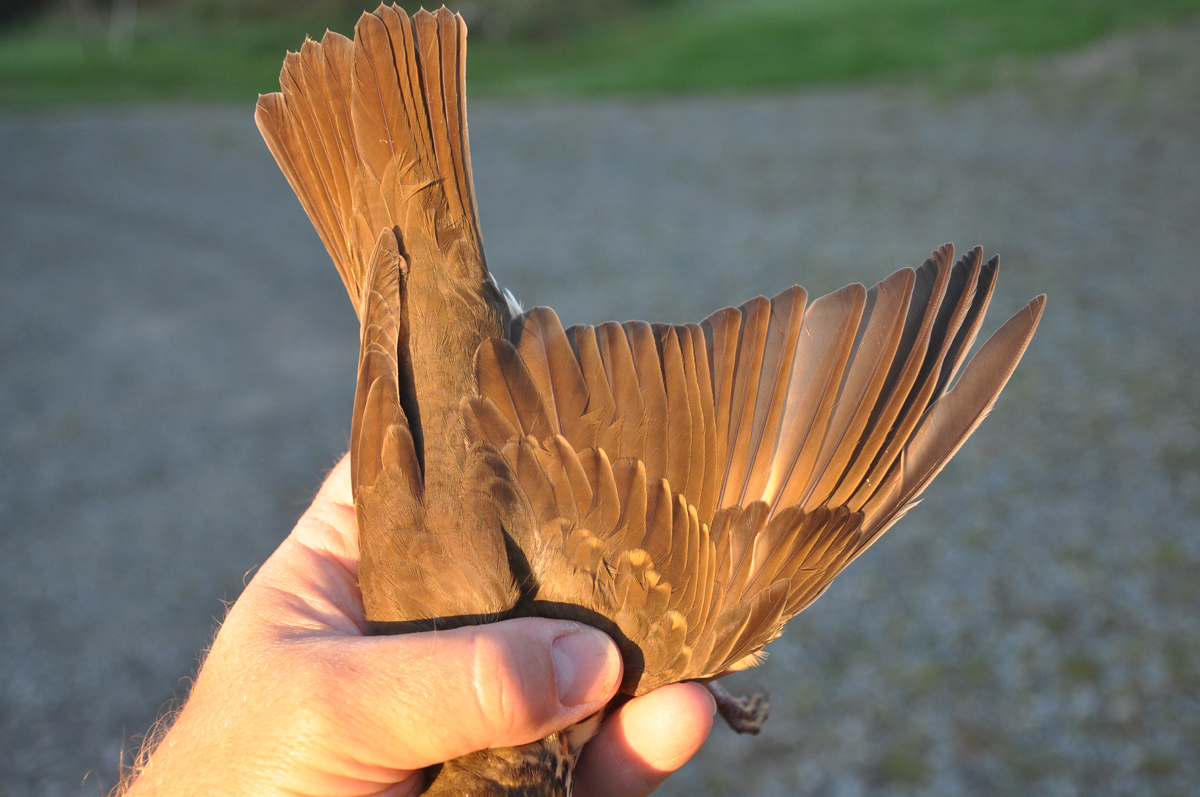 The first Song Thrush of the autumn. Quite broad outer tailfeathers and all greater coverts of adult type (no buff wedge down the centre) identifies this one as a 2cy+. Måltrost, 2K+.

Ringed: Eurasian Sparrowhawk 3, Tree Pipit 3, Meadow Pipit 12, Song Thrush 1, Grasshopper Warbler 1, Reed Warbler 1, Common Whitethroat 1, Garden Warbler 8, Blackcap 6, Willow Warbler 3, Chiffchaff 1, House Sparrow 1, Tree Sparrow 3, Greenfinch 2, Eurasian Siskin 7, Lesser Redpoll 1, European Goldfinch 1, COMMON ROSEFINCH 1, Yellowhammer 1. Total = 57.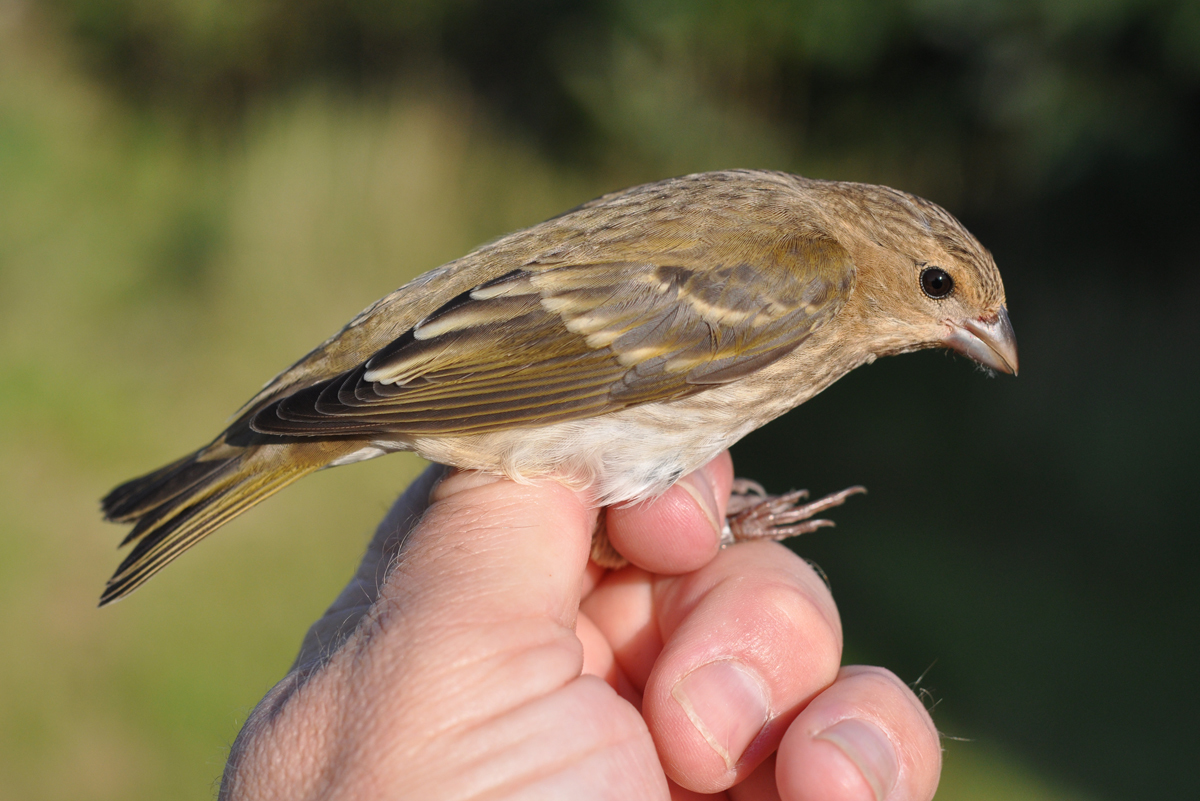 The first Common Rosefinch at Revtangen BO in 2018. A rare but regular species, typically we trap 1-2 most years. 1 cy. Rosenfink, 1K.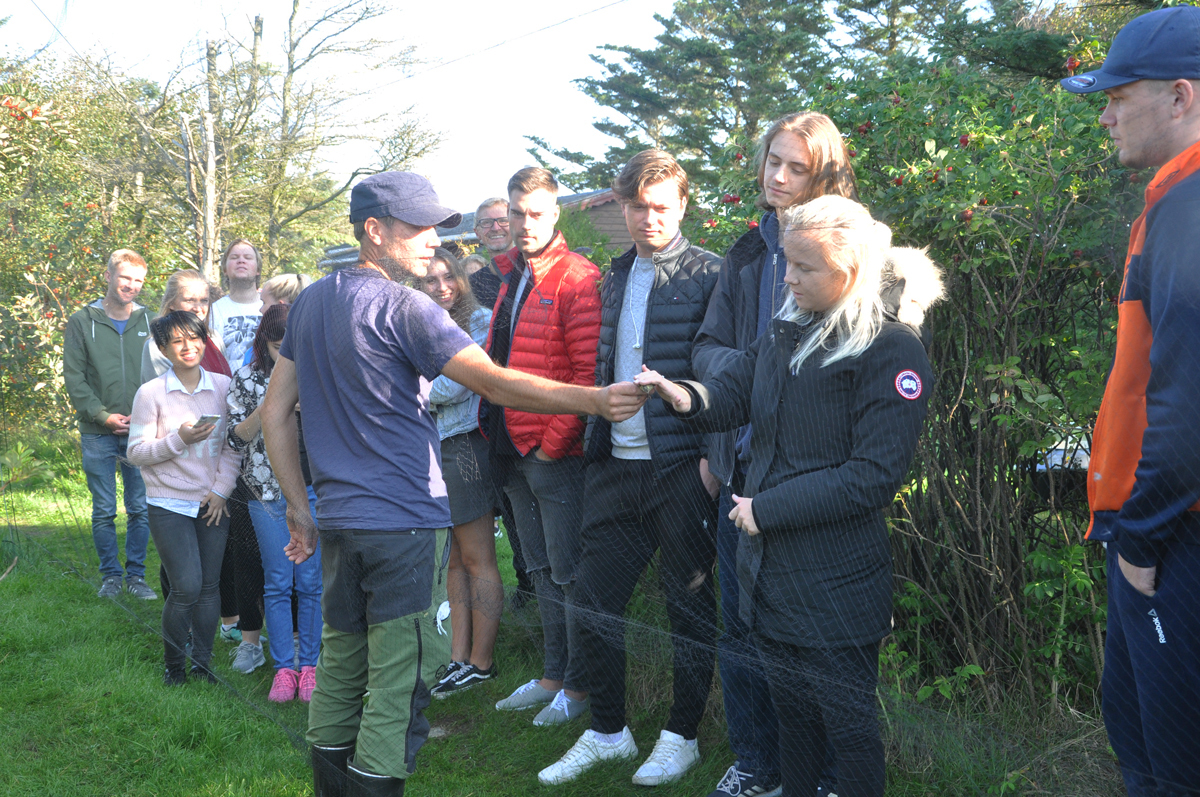 A feel for birds: Håvard Husebø demonstates extraction of a siskin from a mistnet.