Revtangen BO March 25th
Reed Bunting was a small surprise today
Cloudy and S 4-6 m/s. Nets open 07-11, Netmeter hours approx. 1200. Very little migration going on. 
Ringed: Eurasian Collared Dove 1, Common Blackbird 4, Fieldfare 1, Chaffinch 1, Yellowhammer 1, Reed Bunting 1. Also 6 controls, including a female Yellowhammer ringed in 2012.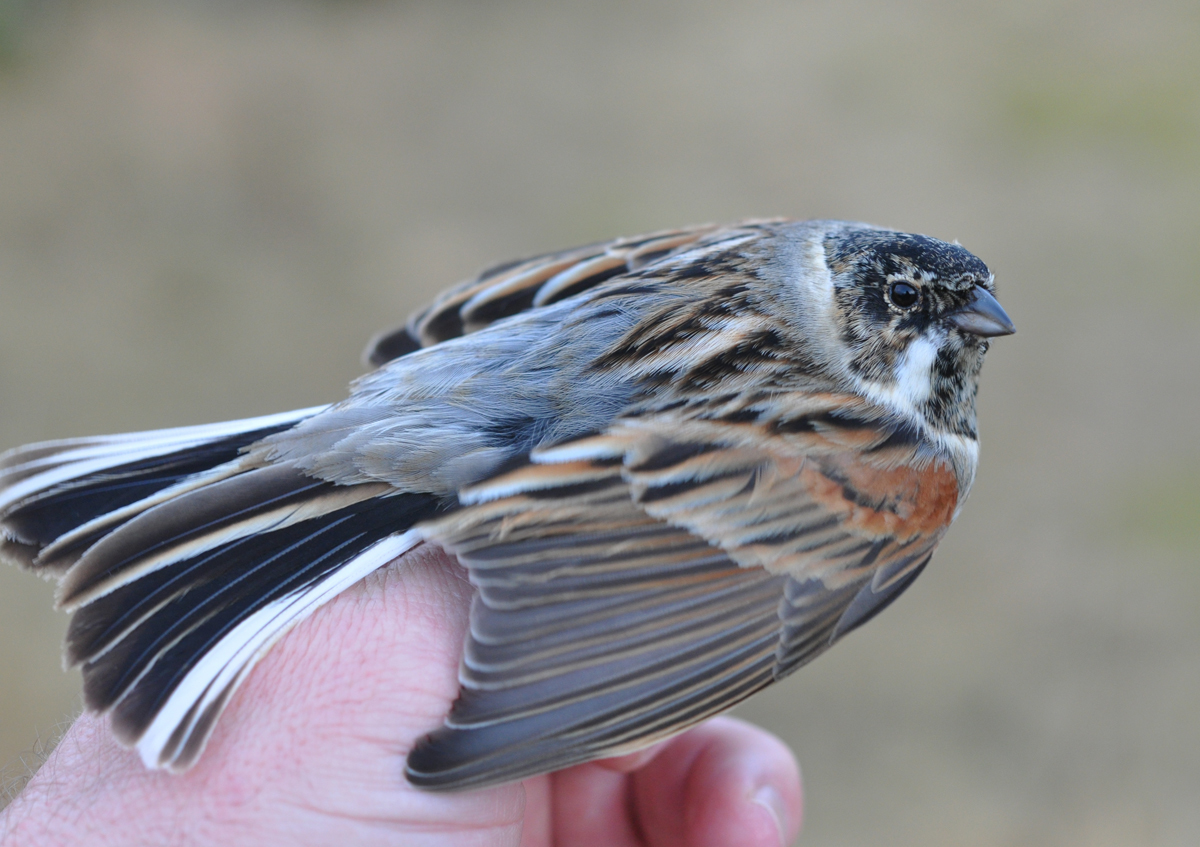 This 3cy+ male Reed Bunting was a small surprise today. This is the earliest ever spring catch at revtangen, and the first Reed Bunting ever ringed in March at Revtangen BO. Sivspurv 3K+ M.
Observations: A few Curlews have turned up, and a European Golden Plover flew over. One Eurasian Woodcock (probably arriving from the sea) flew low over the road at Reve kai at dawn.
Alf Tore Mjøs