Revtangen BO - The 2020 season is on
Finally a couple of days of nice calm sunny weather, which temped us into starting the 2020 season early. Nets open from around 07-17, netmeter hours approx. 3000. The Skylarks are singing and the first Lapwings are displaying, but no arrival of migrants in the trapping area.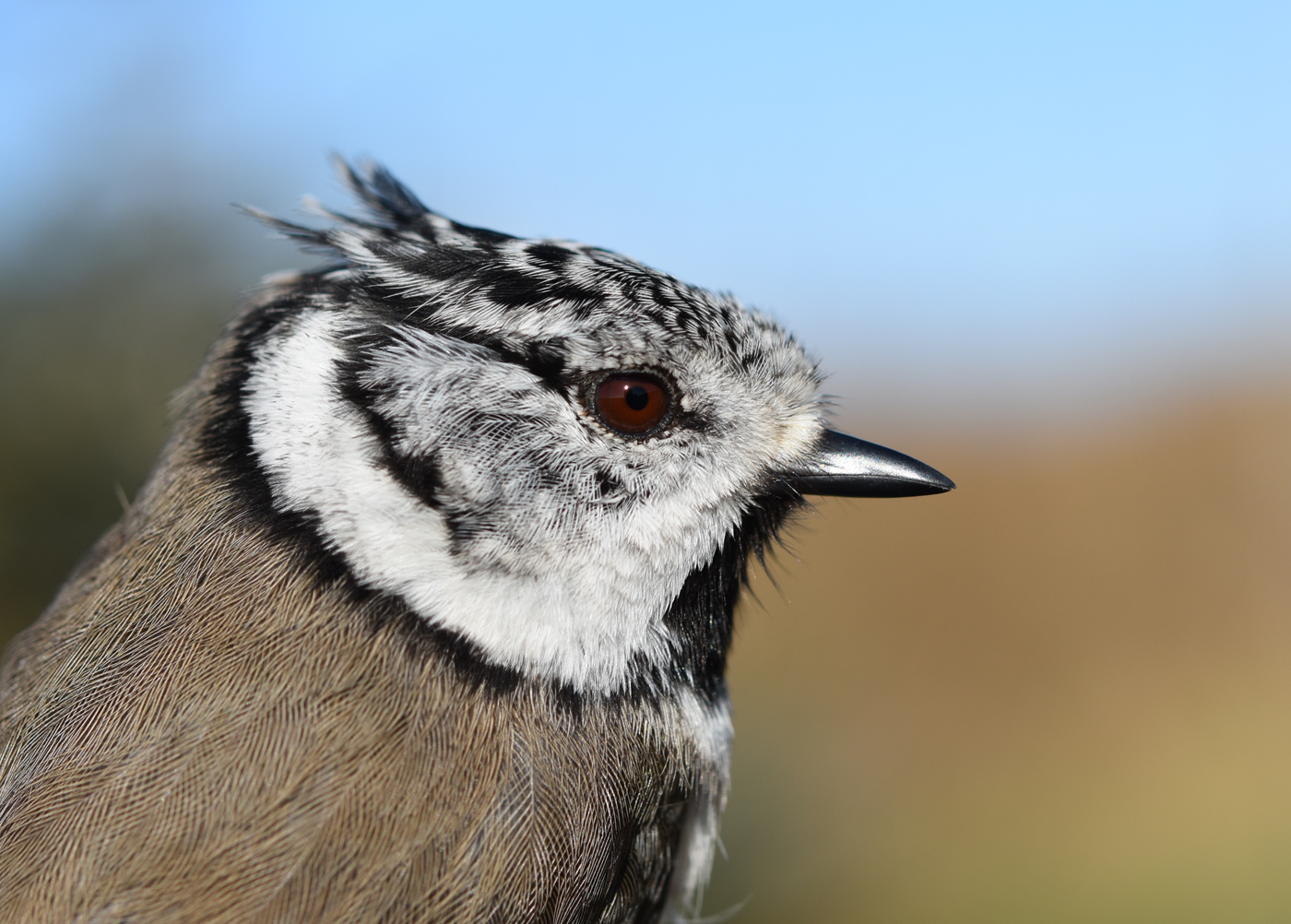 Crested Tit, 2cy. Less than annual at Revtangen BO, the last one was in 2017.

Ringed, March 5th: Meadow Pipit 2, Crested Tit 1, Common Magpie 1, Hous Sparrow 1, Eurasian Siskin 4, Yellowhammer 5. Total = 14. Also 5 controls, including a Great Tit not from Revtangen.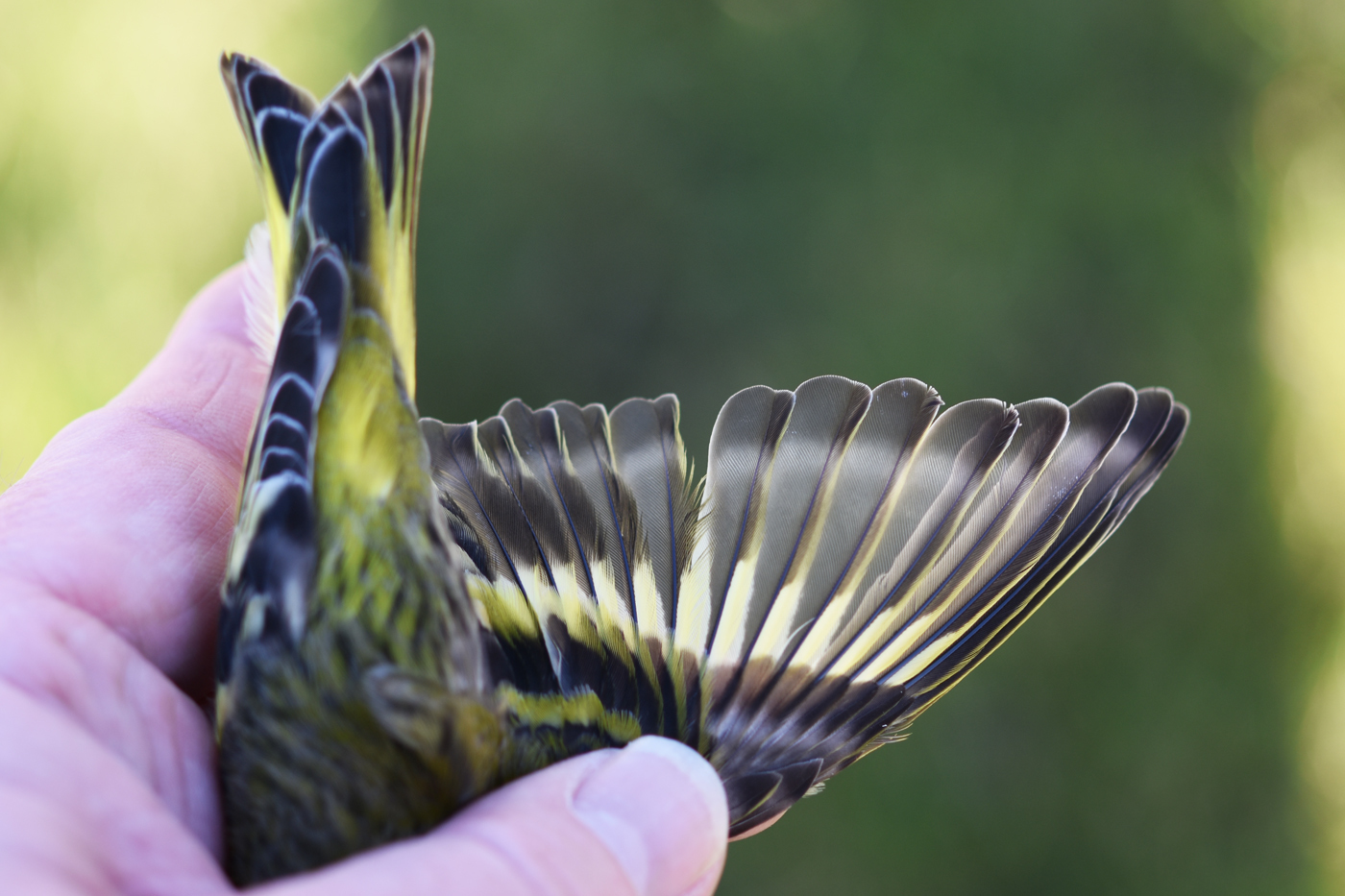 2 cy male Eurasian Siskin with very obvious fault bars in both wings and and the unmoulted tailfeathers. Grønnsisik, 2K hann med breie vekstrender som skyldes en periode med dårlig næringstilgang mens den var reirunge i fjor.

Norwegian summary of ringing results: Heipiplerke 2, toppmeis 1, skjære 1, gråspurv 1, grønnsisik 4 og gulspurv 5. Total = 14. Også 5 kontroller, inkl. en kjøttmeis som ikke var fra Revtangen.