Revtangen September 5th-7th
September 5th was the last day of settled weather. On the 6th we just managed to squeeze in 2 hours of catching before the rain set in. On the 7th there was a few rainshowers and increasing ESE, we had to close most nets around 13 because of too much wind. We had a visit from 12 student from Bryne VGS on the 6th and 22 students from Sandnes VGS on the 7th.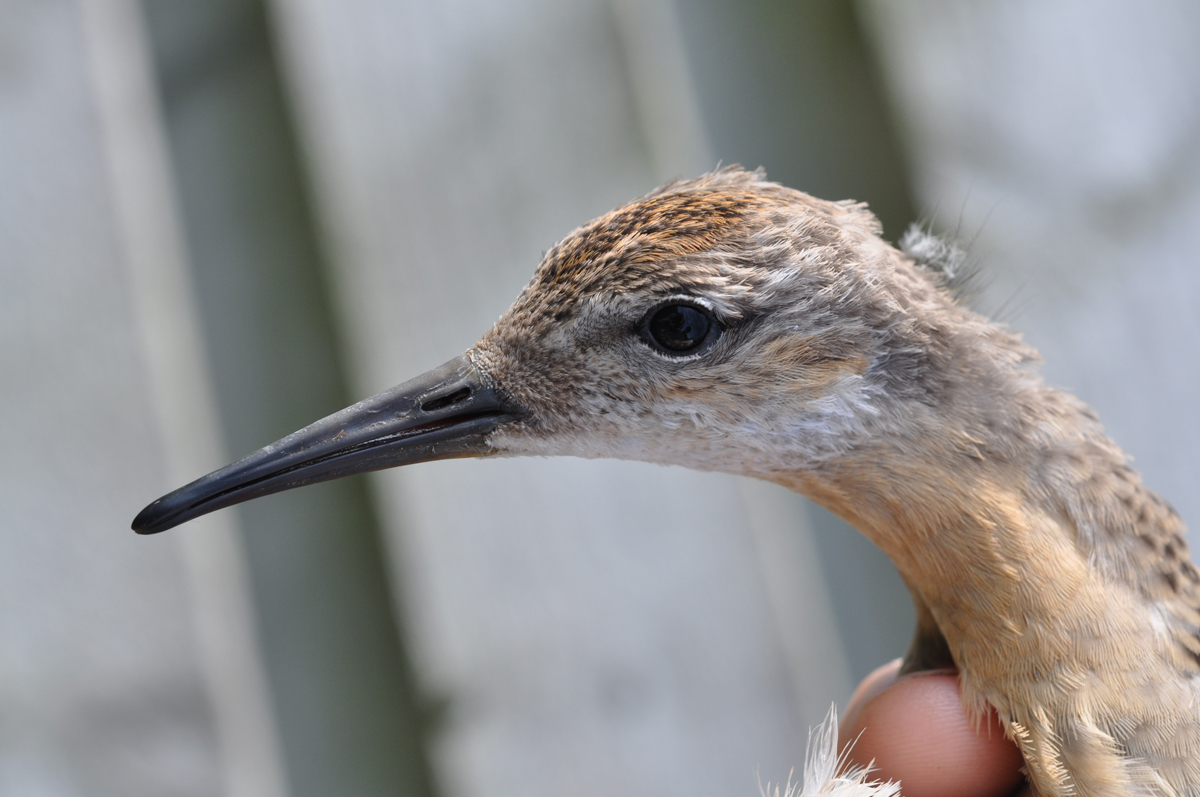 Probably the first Ruff (1 cy male) to be caught in a mistnet in the trapping garden, although this species is occasionally caught in walk in traps during wader catching at Revtangen. Brushane 1K hann.

Ringed September 5th-7th: Eurasian Sparrowhawk 2, Ruff 1, White Wagtail 1, Tree Pipit 5, Meadow Pipit 53, European Robin 7, Common Redstart 1, Northern Wheatear 2, Reed Warbler 1, Garden Warbler 19, BARRED WARBLER 1, Blackcap 13, Willow Warbler 3, Chiffchaff 1, Spotted Flycatcher 1, Pied Flycatcher 1, House Sparrow 3, Tree Sparrow 1, Greenfinch 1, Eurasian Siskin 2, Lesser Redpoll 1, Common Linnet 1, Yellowhammer 1. Total = 122.

The Robinson traps were out on the 5th and the 7th, but no surprises among the catch.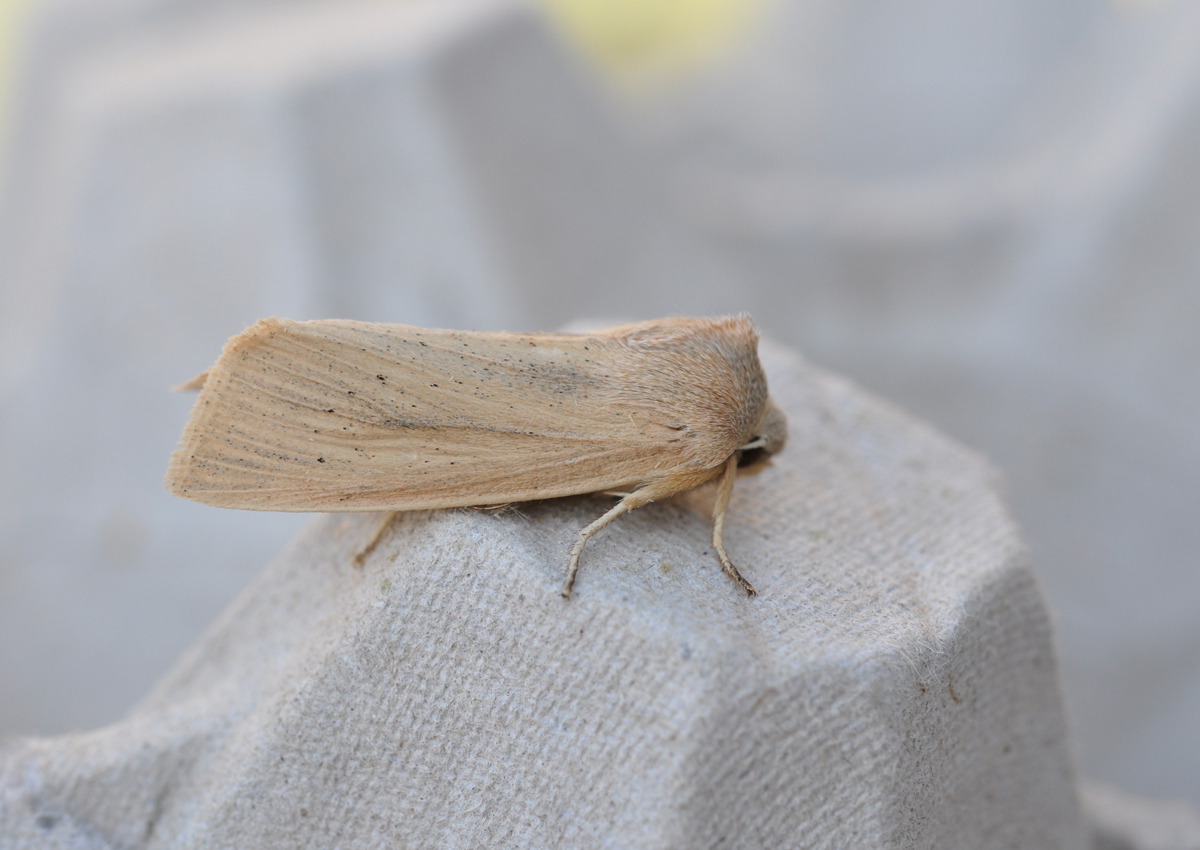 Large Wainscot (Rhizedra lutosa) is a regular autumn species.
Takrørfly
.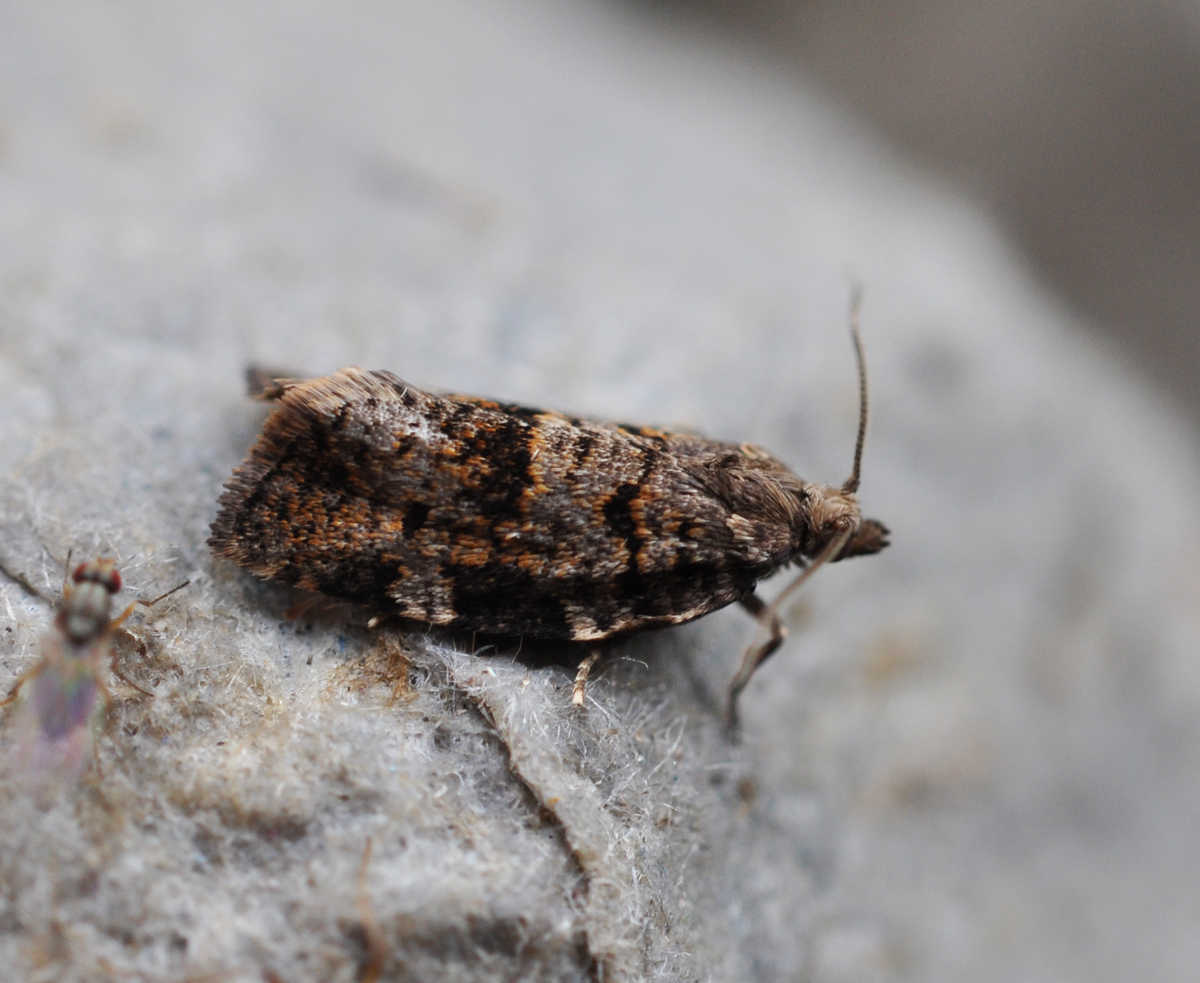 Spruce Tortrix (Dichelia histrionana). Bartrevikler.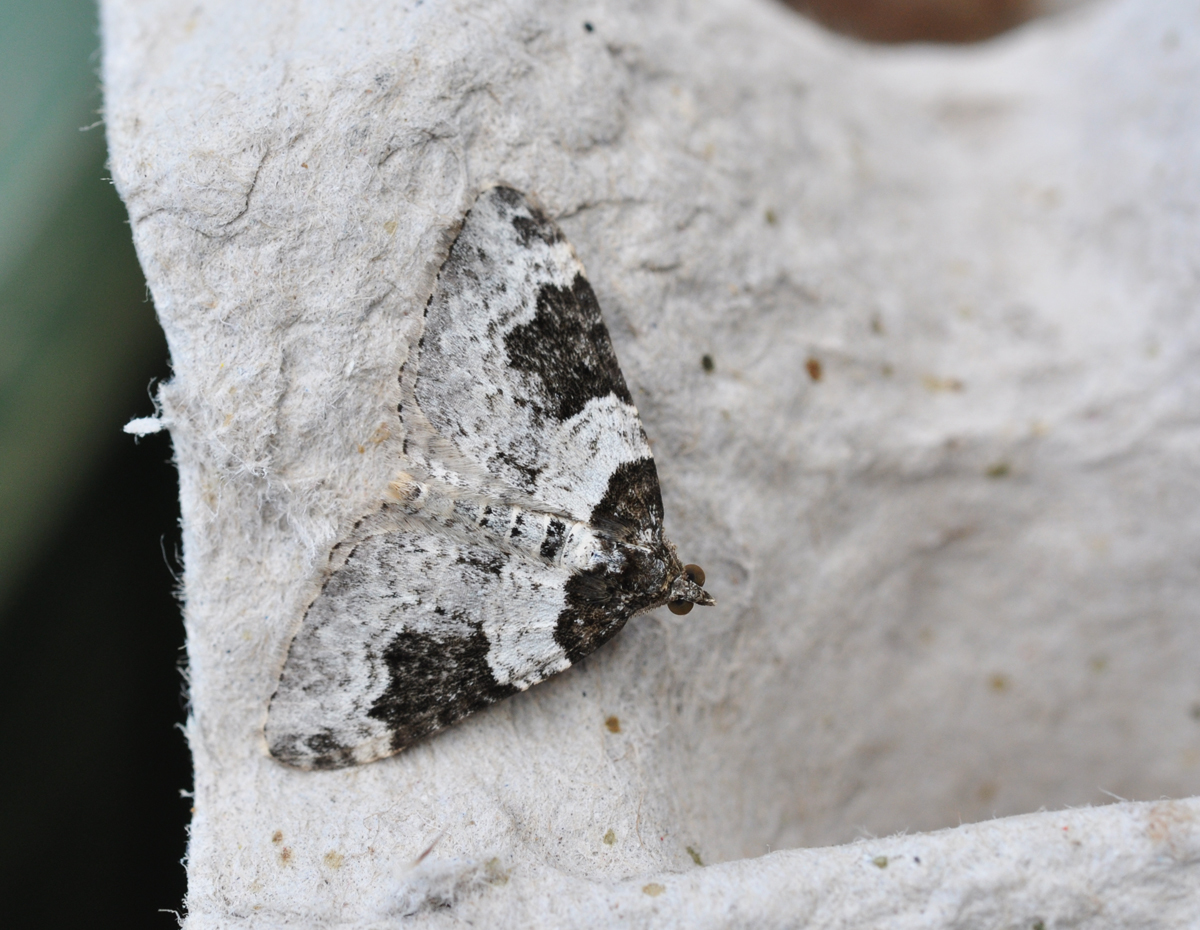 Garden Carpet (Xanthorhoe fluctuata).
Vårbåndmåler
.