Revtangen BO September 12th-13th
Rough weather during the last week, and very little ringing. But Renate and Atle Espen did some wader ringing during the weekend, and added a good number of Bar-tailed Godwits to our colour-ringing project, as well as a nice catch of other species. Two nets for a few hours in the trapping garden on the 13th only produced two new birds.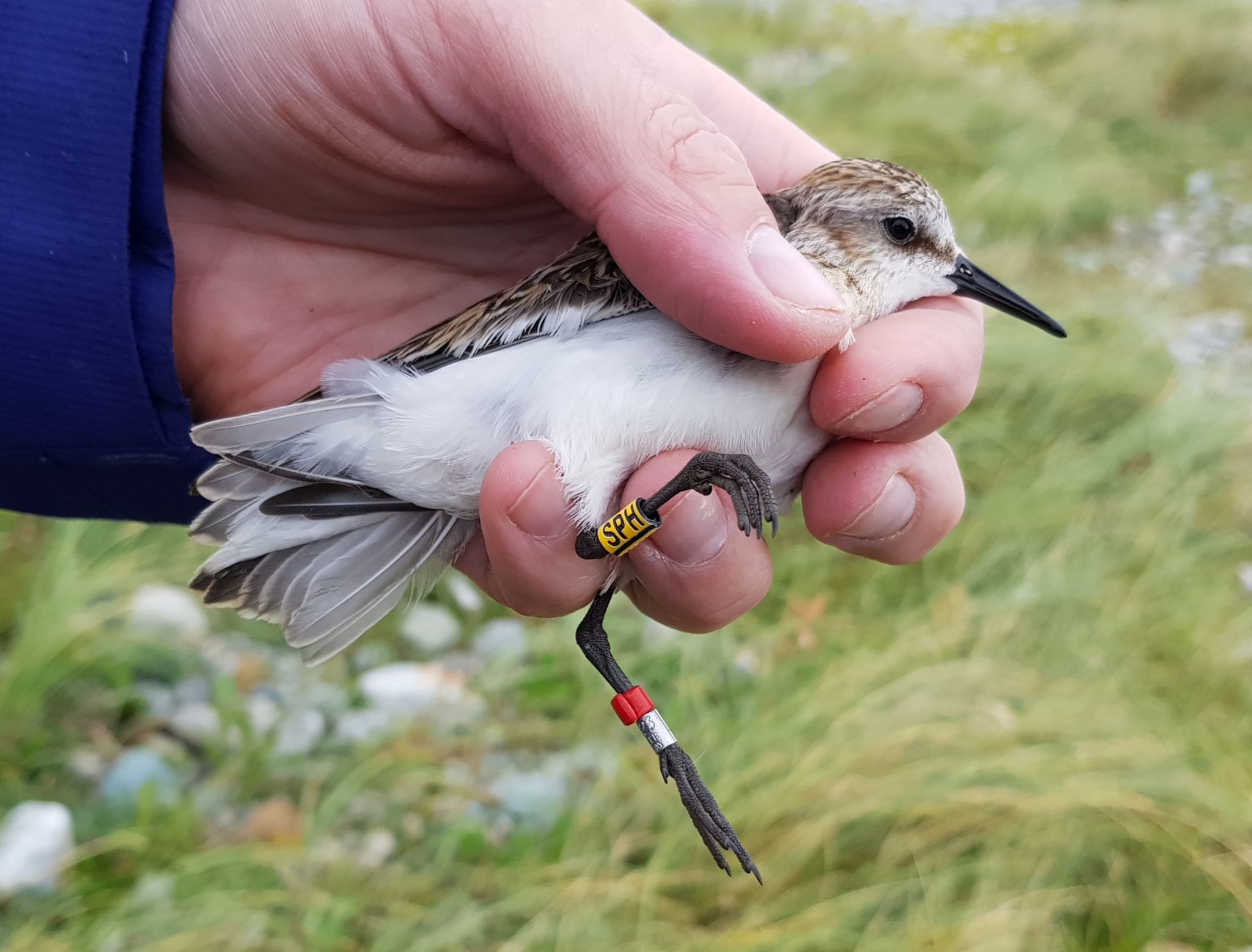 Little Stint 1 cy. Dvergsnipe 1K.

Ringed, September 12th-13th: Bar-tailed Godwit 30, Common Ringed Plover 1, Dunlin 35, Red Knot 8, Little Stint 2, Common Redshank 2, Turnstone 2, Rock Pipit 1, Garden Warbler 1, Blackcap 1. Total = 83.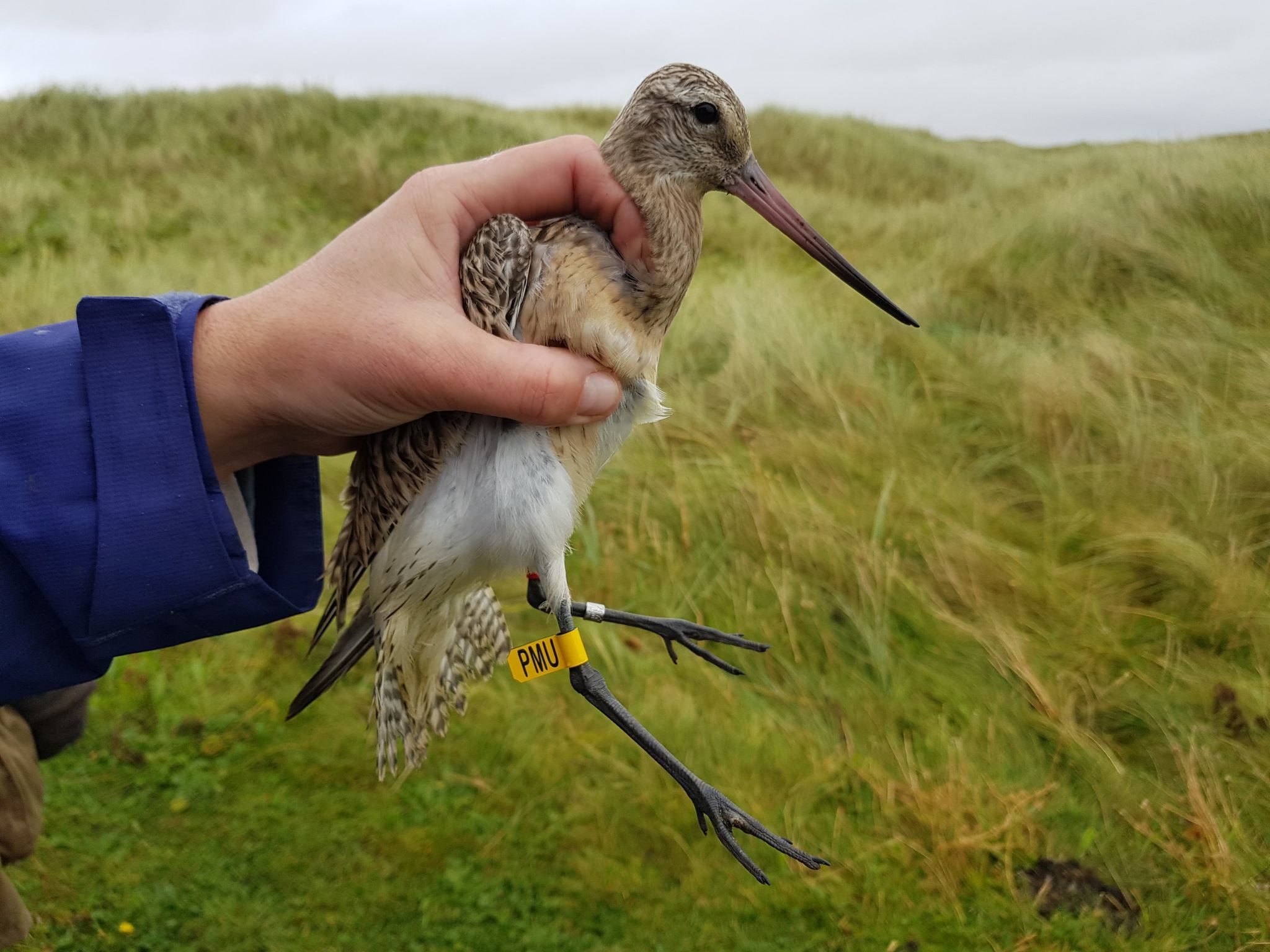 Ringmerket, 12.-13. september: Lappspove 30, sandlo 1, myrsnipe 35, polarsnipe 8, dvergsnipe 2, rødstilk 2, steinvender 2, skjærpiplerke 1, hagesanger 1, munk 1. Total = 83.