Revtangen BO October 8th
Two Grey-headed Woodpeckers were trapped today
Clears skies and the coldest morning so far this autumn, with only 4,5 degrees at 07. Nets open 07-16, netmeter hours approx. 2800. Playback on Redwing and Blackbird at dawn proved almost too efficient, and well over 100 thrushes were trapped on the first net round. Most nets were closed for  while until we could process that huge catch of thrushes, and no doubt we missed quite a few birds that would otherwise have been caught, including a good number of Grey Wagtails that were attracted to the ponds by playback when the nets were out of action. Playback during the day on Grey Wagtail, Parrot Crossbill and European Goldfinch.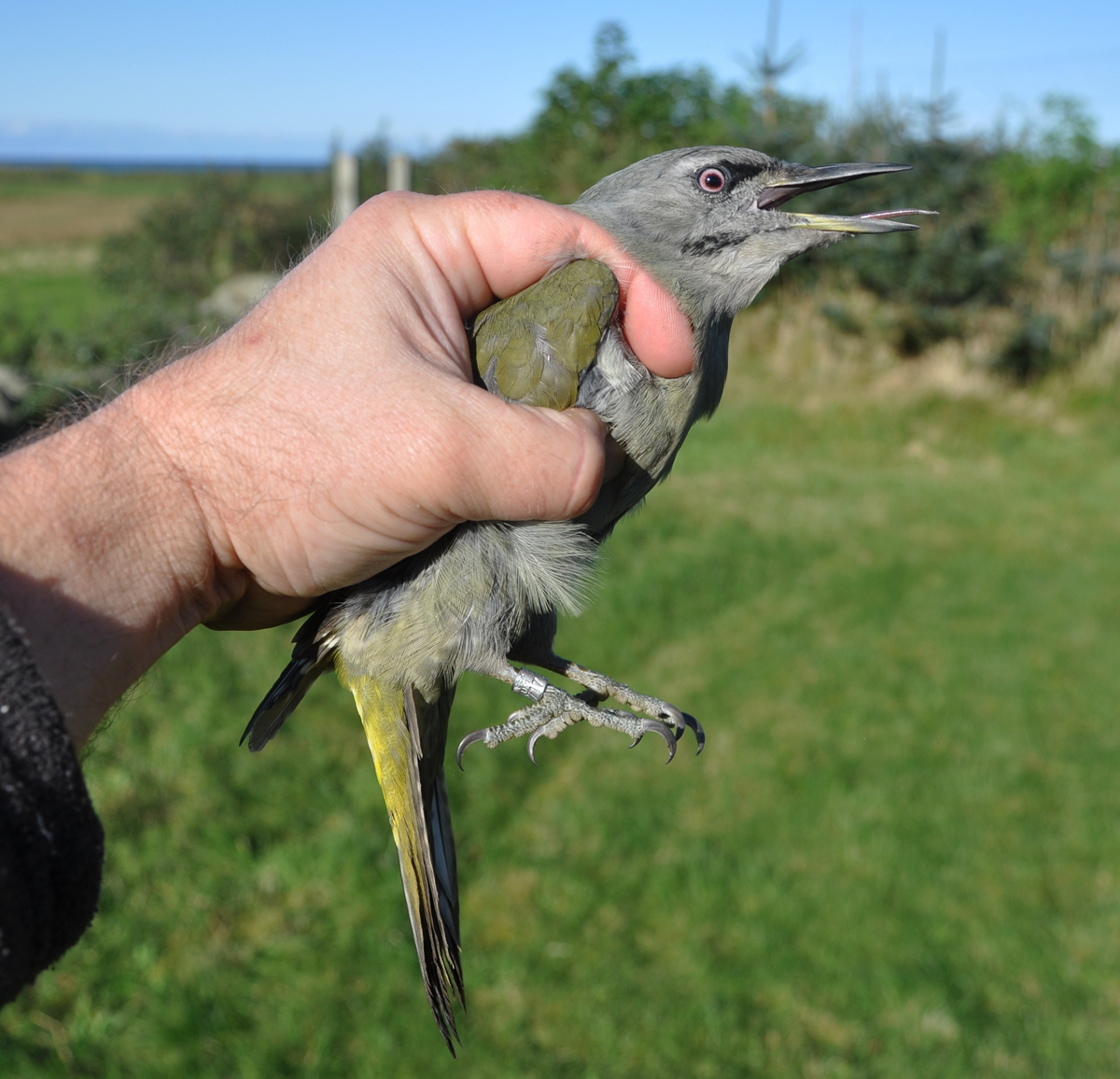 Two Grey-headed Woodpeckers were trapped today. In an average year only around 10 are ringed in Norway, but it seems there is irruptive movements going on at the moment. Gråspett.


Ringed: GREY WOODPECKER 2, Lesser Spotted Woodpecker 1, Grey Wagtail 4, Winter Wren 13, European Robin 3, Common Blackbird 53, Fieldfare 2, Song Thrush 8, Redwing 105 (new single day record for this species), BARRED WARBLER 1, Blackcap 3, Chiffchaff 3, Goldcrest 6, Long-tailed Tit 9 (first this season), Willow Tit 9, Blue Tit 56, Great Tit 11, Eurasian Nuthatch 5, Chaffinch 1, Brambling 9, Greenfinch 11, European Goldfinch 2, Mealy Redpoll 1, Lesser Redpoll 1, Yellowhammer 2. Total = 321. Also 5 controls, including a Brambling not from Revtangen.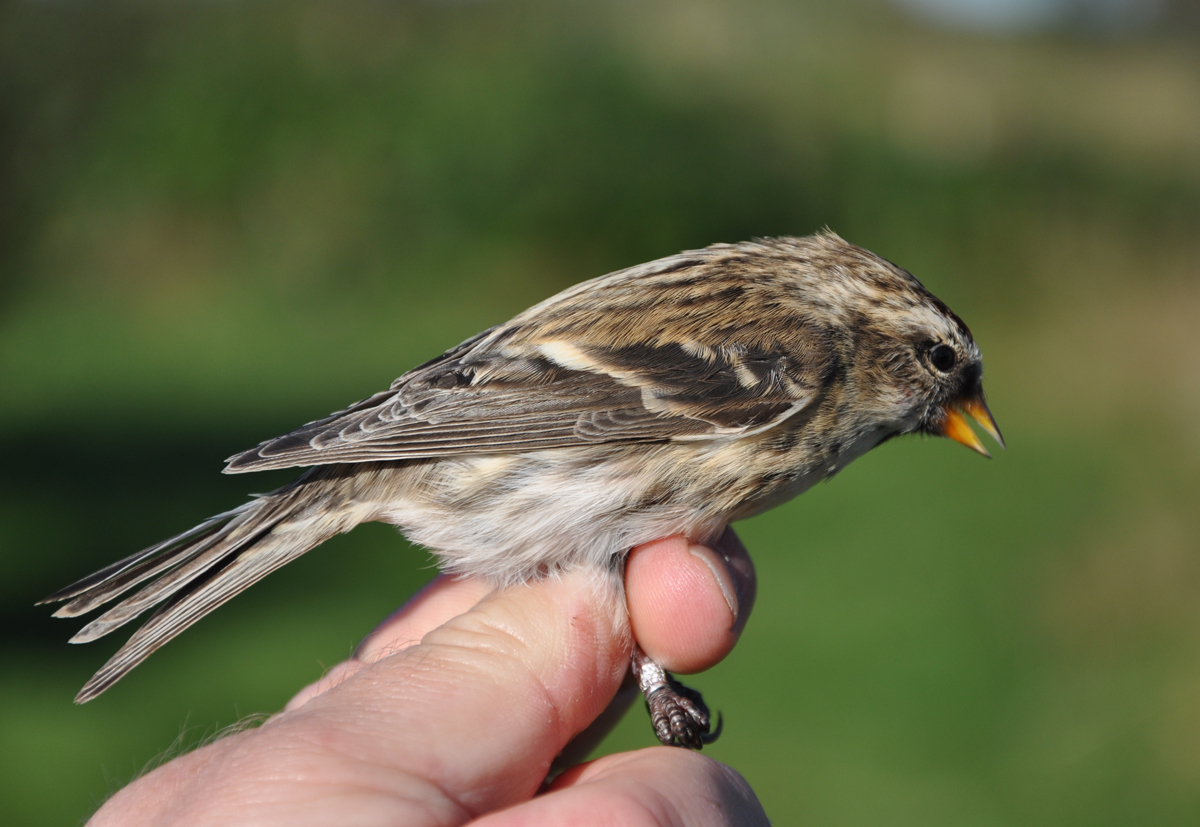 The first Mealy Redpoll of the autumn was trapped today. Gråsisik.


Observations: Grey Wagtail 15+. There was alst a good number of Parrot Crossbills migrating overhead in the morning, and at least one Little Bunting in the area. 
Asbjörn Folvik, Haavard Husebö and Alf Tore Mjös