Revtangen BO April 20th-21st
Continued very nice weather, but with little wind and very sunny the arrival og migrants is limited. Nets open 06-20 on the 20th and 06-12 on the 21st. Netmeter hours approx. 7000.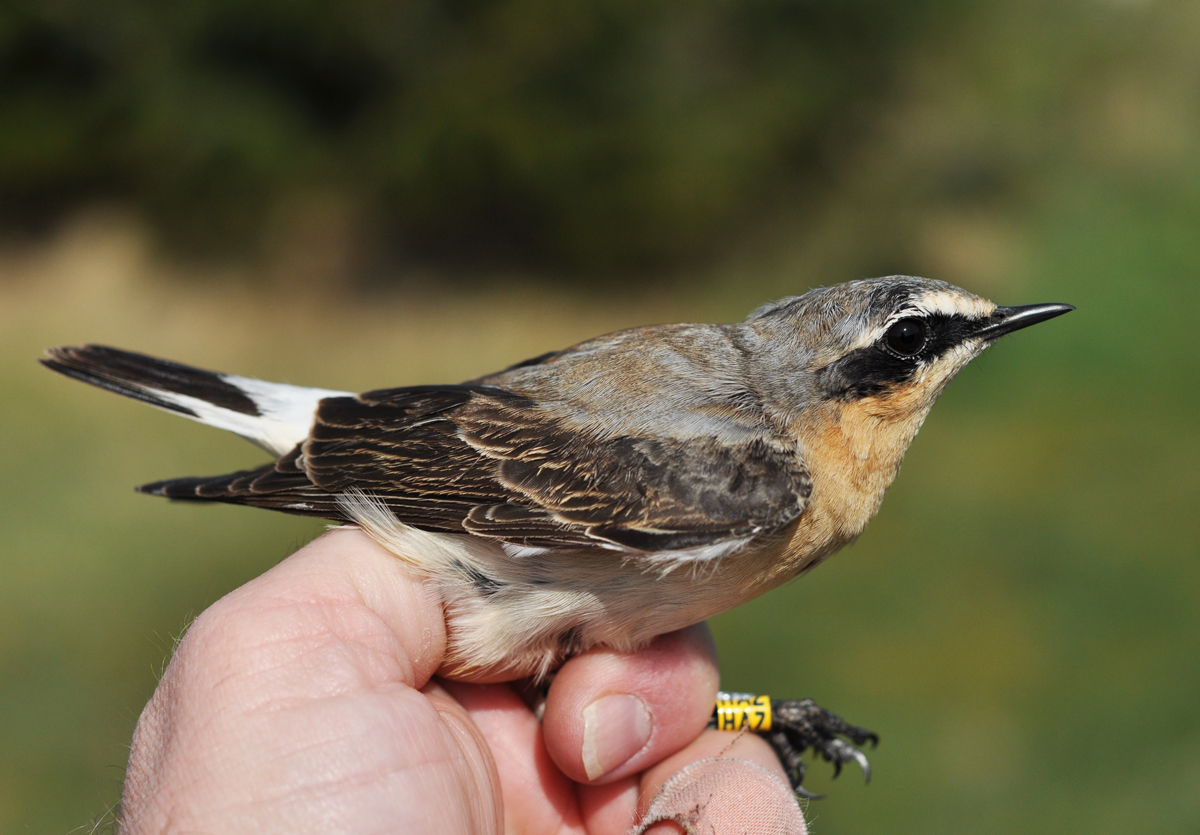 Northern ("Greenland") Wheatear, O.o.leucorcoa 2cy M. Grønlandssteinskvett, 2K M. Wheatears are also ringed with a yellow colourring from the Norwegian Wheatear CR scheme, with a 3 letter inscription.

Total ringed April 20th-21st: White Wagtail 1, Meadow Pipit 2, "Greenland" Wheatear 1 (first this season), European Robin 3, Common Blackbird 1, Blackcap 1, Willow Warbler 1, Chiffchaff 6, Goldcrest 9, House Sparrow 3, Brambling 1, Greenfinch 3, Lesser Redpoll 6, Mealy Redpoll 9, Common Linnet 6, Yellowhammer 1. Total = 55. Also 12 controls.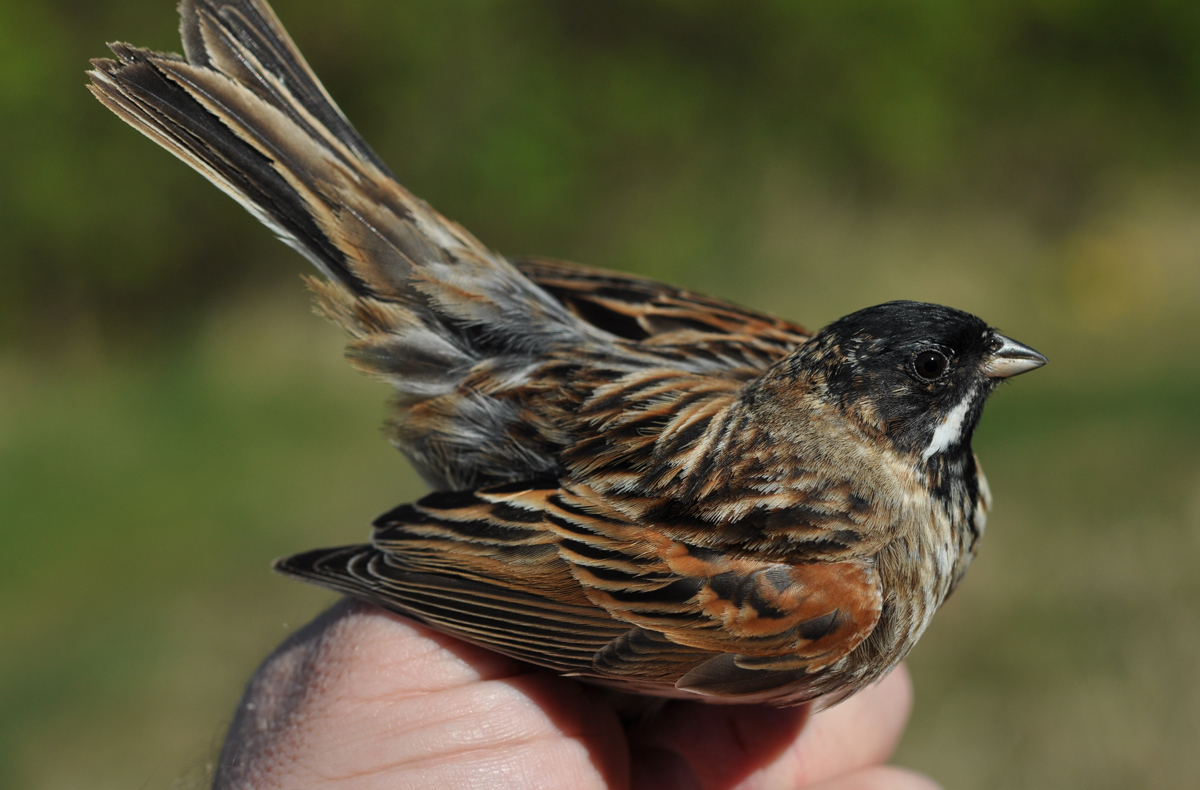 2 cy male Reed Bunting. Sivspurv, 2K M.
Staff:
20th: Alf Tore Mjös
21st: Asbjörn Folvik, Alf Tore Mjös, Morten Stokke.