Common Linnet recovered in Spain
The last received recovery from Revtangen BO was an interesting one, a Common Linnet controlled just outside Madrid in Spain! Most Linnets ringed in Norway are recovered in The Netherlands and Belgium, this one was at the exact same location as the most southern one recorded so far. The bird was ringed at Revtangen as a 2cy male on May 18th 2019, and controlled by a ringer at San Martin de la Vega, SE of Madrid, on December 5th.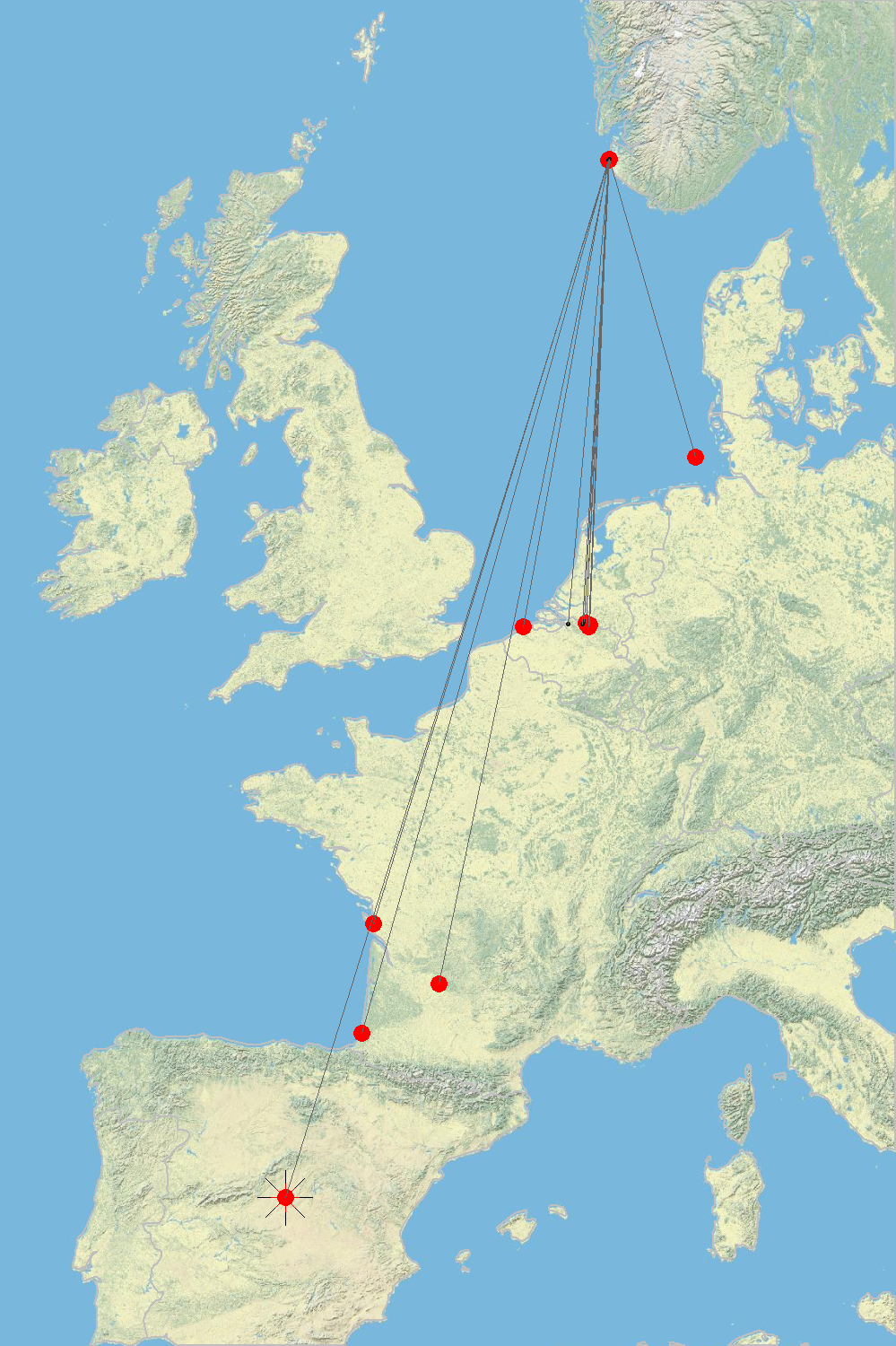 Common Linnets ringed at Revtangen BO and recovered abroad. Small dark dots are ringing sites, large red dots are recovery sites. Kart over tornirisker merket på Revtangen OS og gjenfunnet i utlandet. Små svarte prikker representerer merkeplassen, store røde er kontroll/gjenfunn.