Revtangen BO April 28th-May 1st
The wind changed into more easterlies, at least for parts of the day on most dates, but the temperatures are low and the migration has been blocked by rain to the east - in any way migrants are not reaching us in any numbers. There was a small arrival of warblers in the 29th, much too strong wind on the 30th and SE turning SW on May 1st.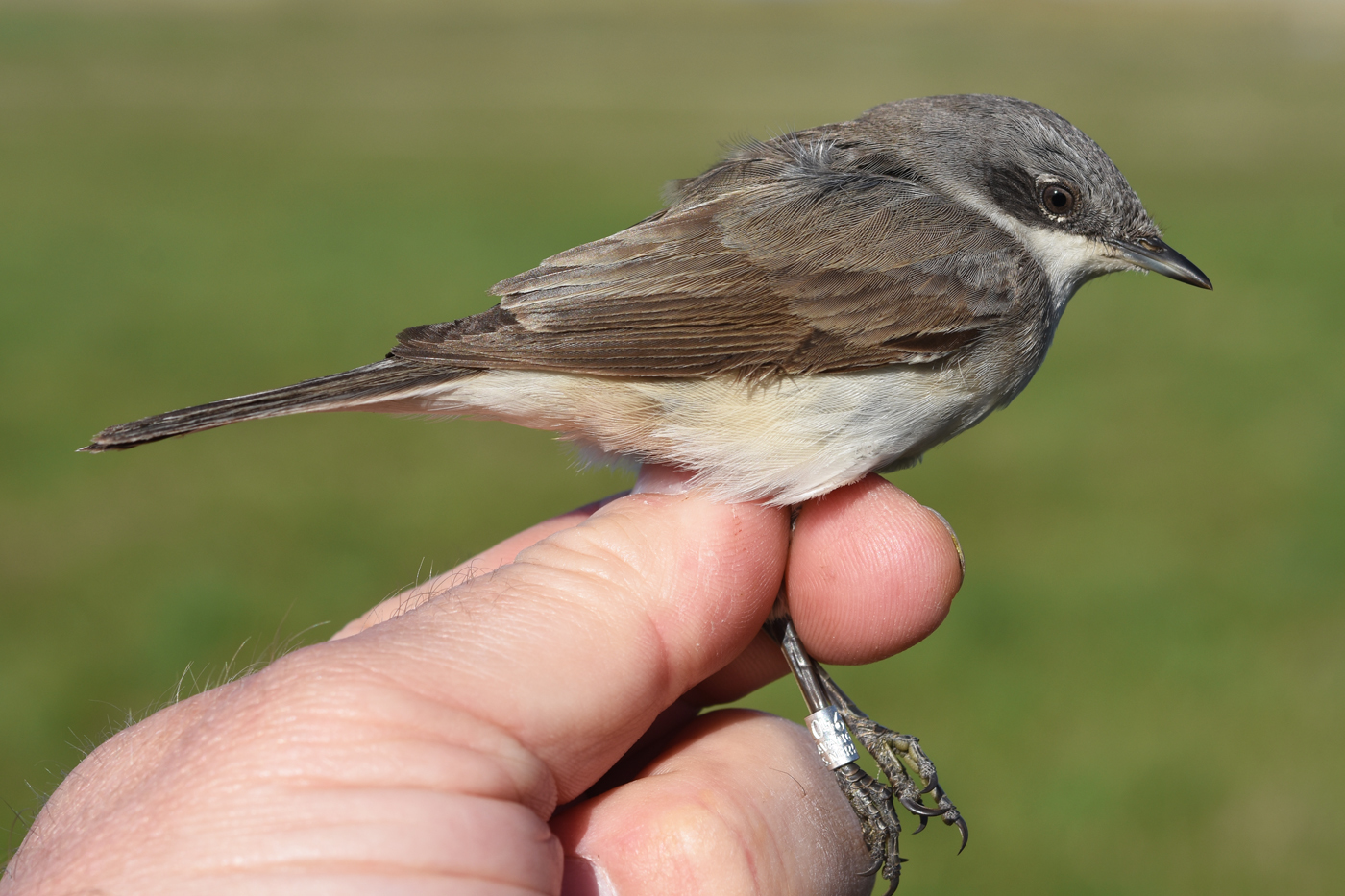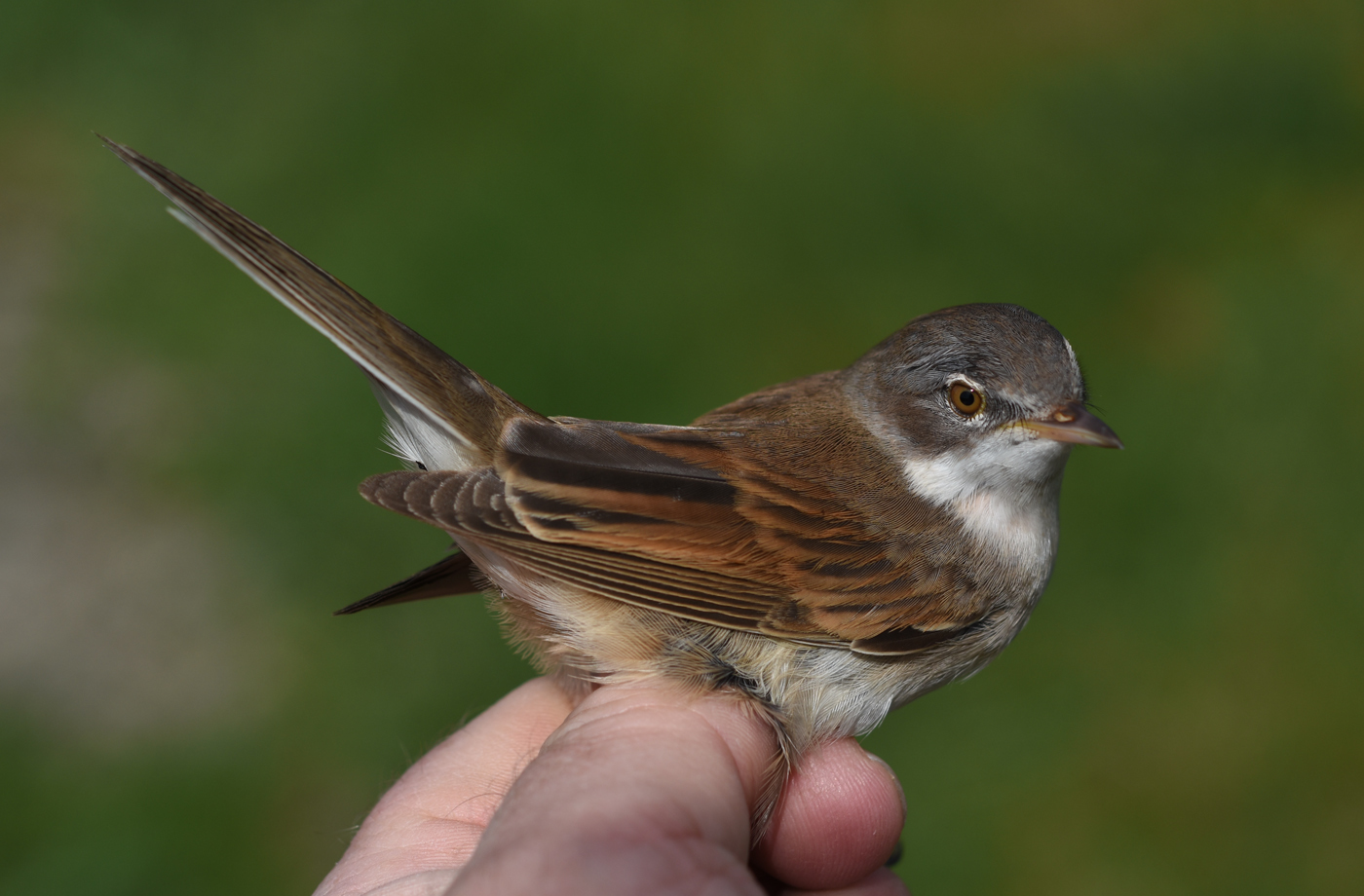 Lesser Whitethroat (top) and Common Whitethroat both typically arrive around May 1st, Lesser Whitethroat often a couple of days before it's larger cousin.


Only 78 birds ringed during April 28th-May 1st is not too impressive, but here are the totals: Wood Pigeon 1, Collared Dove 1, White Wagtail 1, Tree Pipit 1, Meadow Pipit 2, "Greenland" Wheatear 2, European Robin 5, Song Thrush 1, Redwing 1, Sedge Warbler 1, Lesser Whitethroat 2, Common Whitethroat 1, Blackcap 5, Willow Warbler 42, Chiffchaff 2, Pied Flycatcher 2, Common Starling 1, House Sparrow 1, Lesser Redpoll 1, Common Linnet 4,Reed Bunting 1. Also 30 controls, including Lesser Redpoll and Chiffchaff with Norwegian rings not from Revtangen.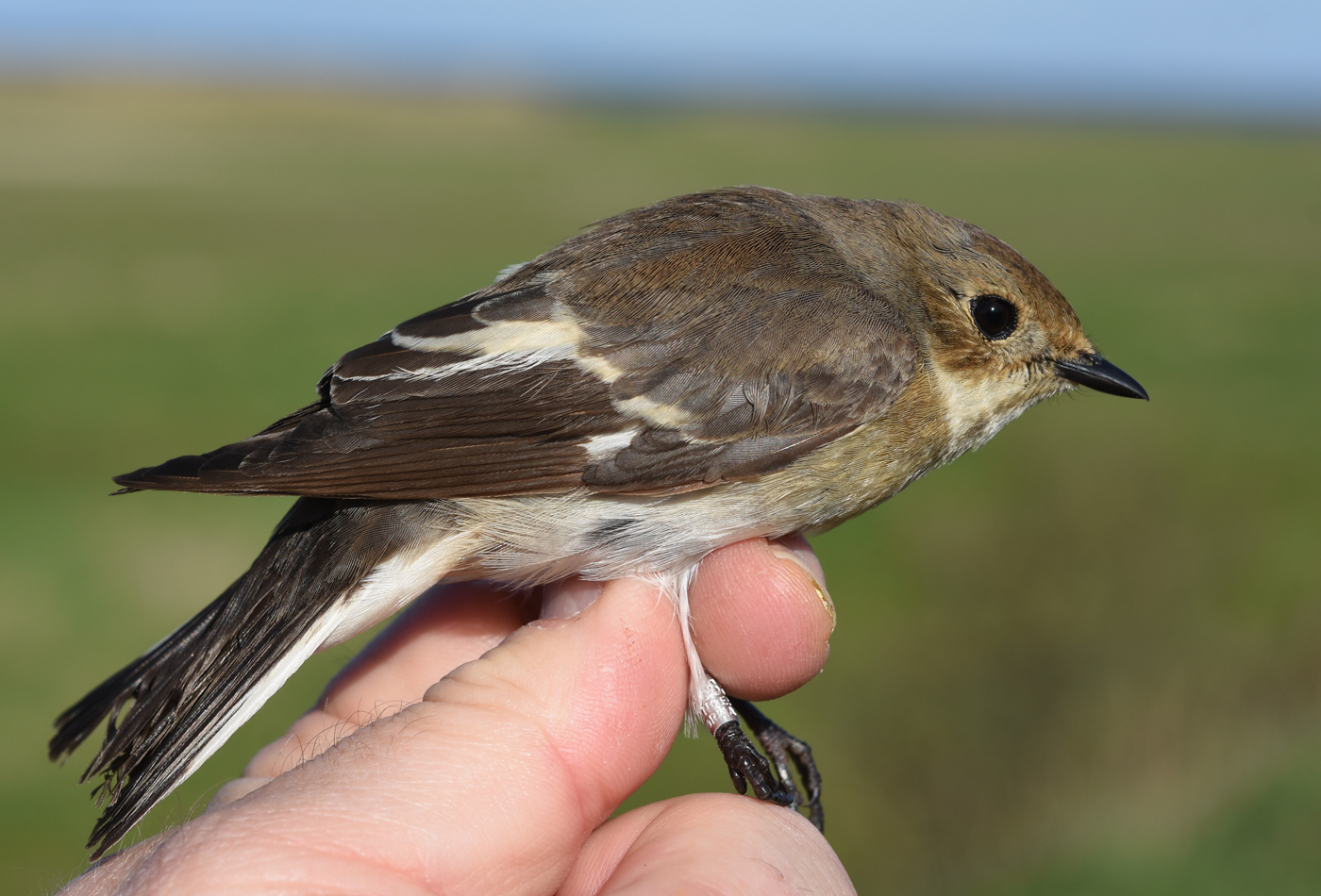 Two female Pied Flycatchers were ringed on the 29th.

Ringmerket, total for 28.4.-1.5: Ringdue 1, tyrkerdue 1, linerle 1, trepiplerke 1, heipiplerke 2, "grønlands"steinskvett 2, rødstrupe 5, måltrost 1, rødvingetrost 1, sivsanger 1, møller 2, tornsanger 1, munk 5, løvsanger 42, gransanger 2, svarthvit fluesnapper 2, stær 1, gråspurv 1, brunsisik 1, tornirisk 4, sivspurv 1. Total = 78. Også 30 kontroller, inkl. brunsisik og gransanger med fremmede norske ringer.