Revtangen September 13th
Wader trapping
Still too windy for trapping with mist-nets, but very little rain today and we tried wader-  ringing at Revtangen from 08-18 with 9 walk-in traps. Ringed: Dunlin 216, Little Stint 1, Red Knot 11, Turnstone 2, Bar-tailed Godwit 9, Meadow Pipit 1. Total = 240.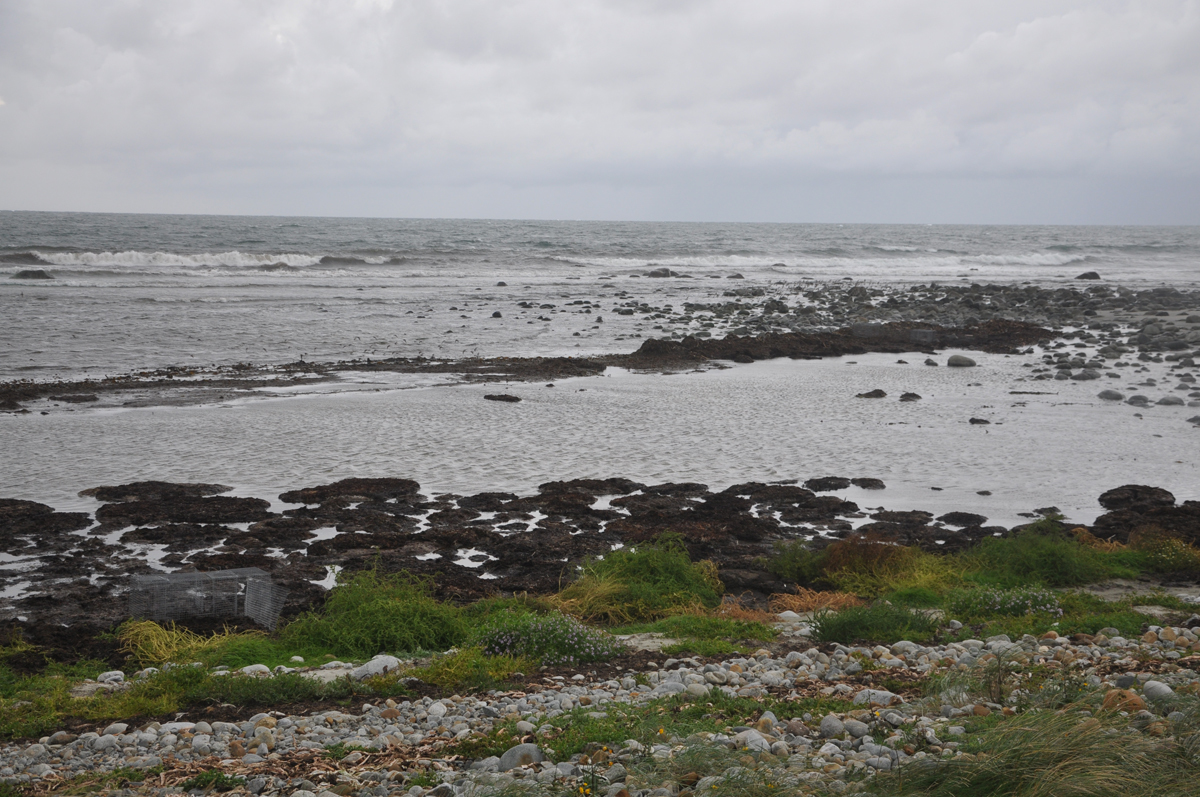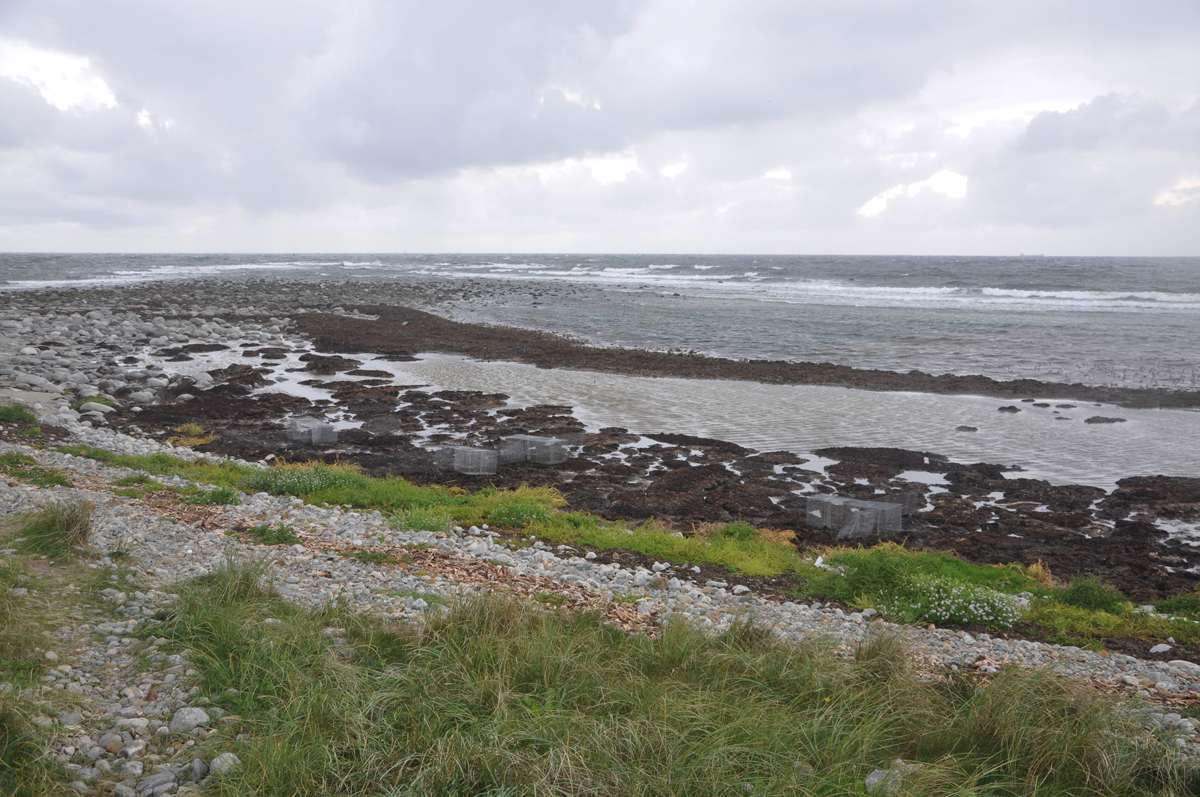 The trapping area at Revtangen.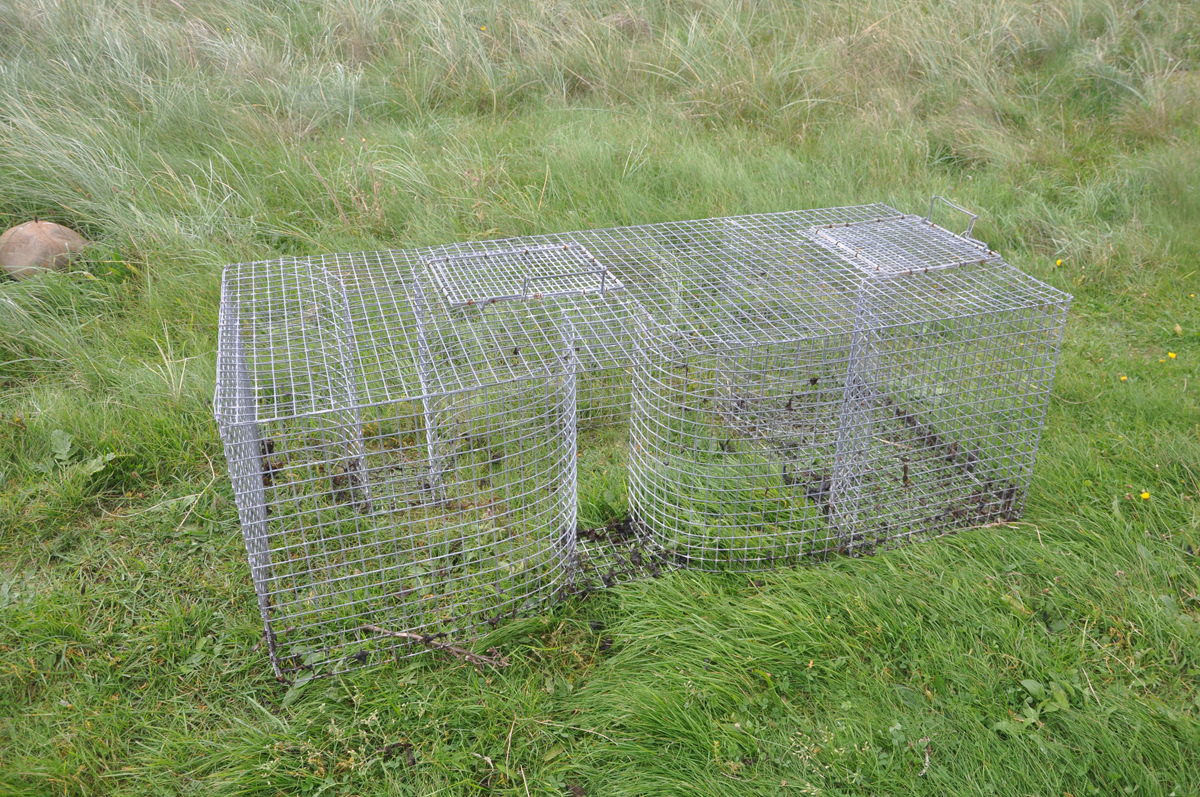 Walk-in trap. Vaderruse.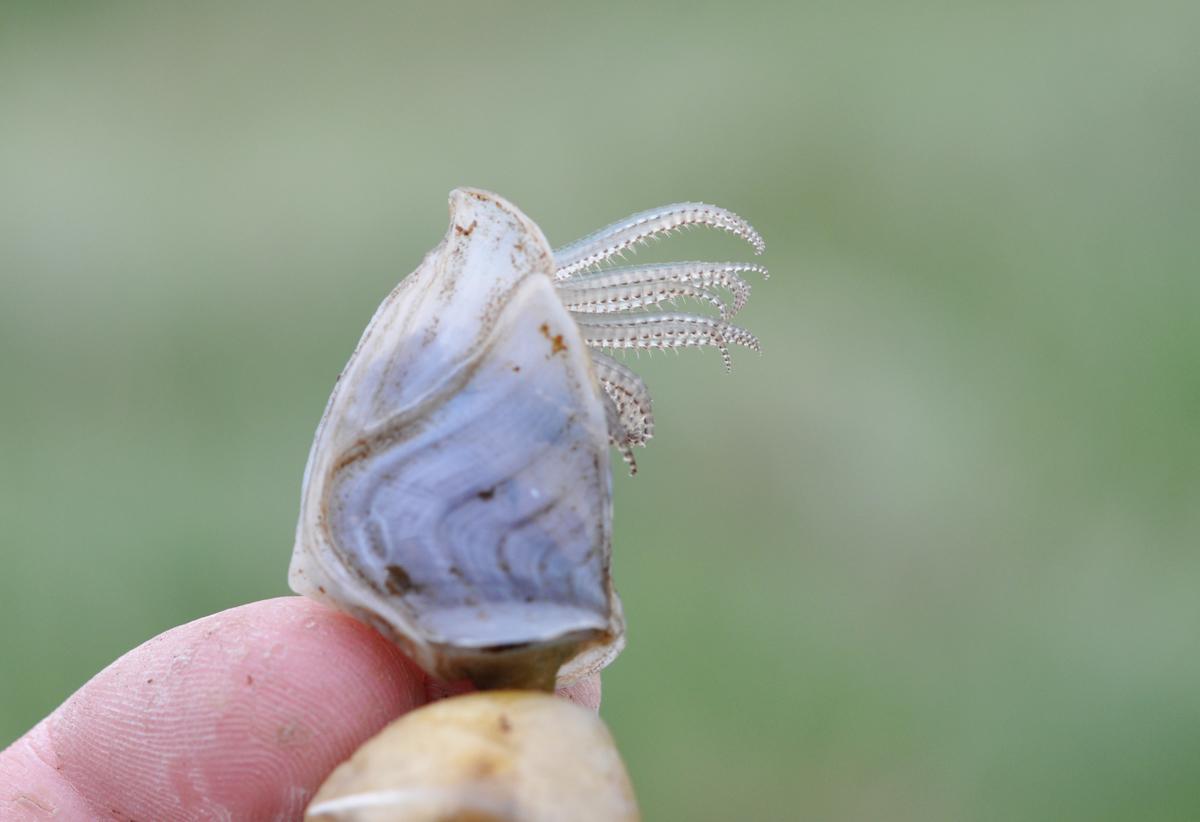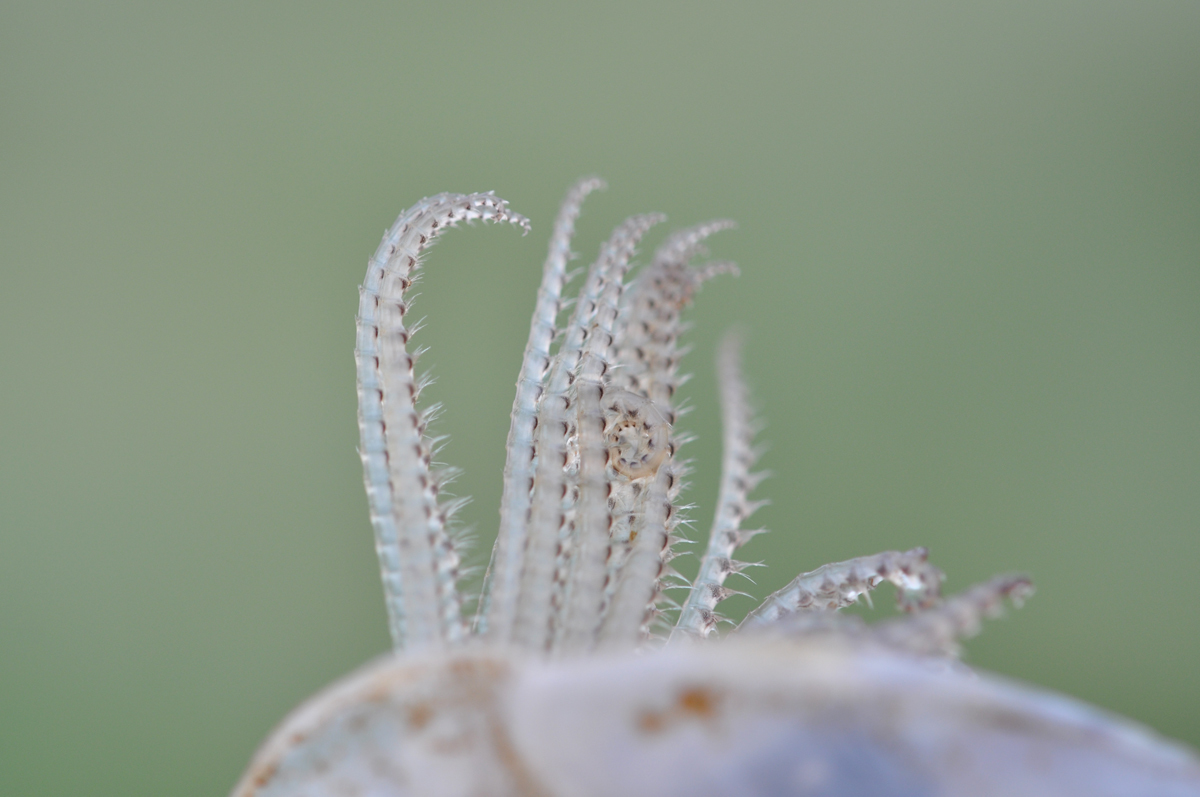 10 specimans of Buoy Barnacle (Dosima fasciculaeris) were found at Revtangen today, quite rare in Norway. Some were still alive and probably washed up during strong wind yesterday. Bøyerur.