Revtangen BO July 16th - start of the autumn season
Light shifting breeze, part sunny. Careful start to the "autumn" season, around half the nets open 06-16, netmeter hours approx. 1500. The last net by the pools was put in place, and the new windows in the ringing lab were fitted with netting to prevent window strikes from inside the lab. Continued work on the net rides, clearing the summer's growth. Björn and Hogne made the first effort in 2020 at trapping Storm Petrels at Revtangen.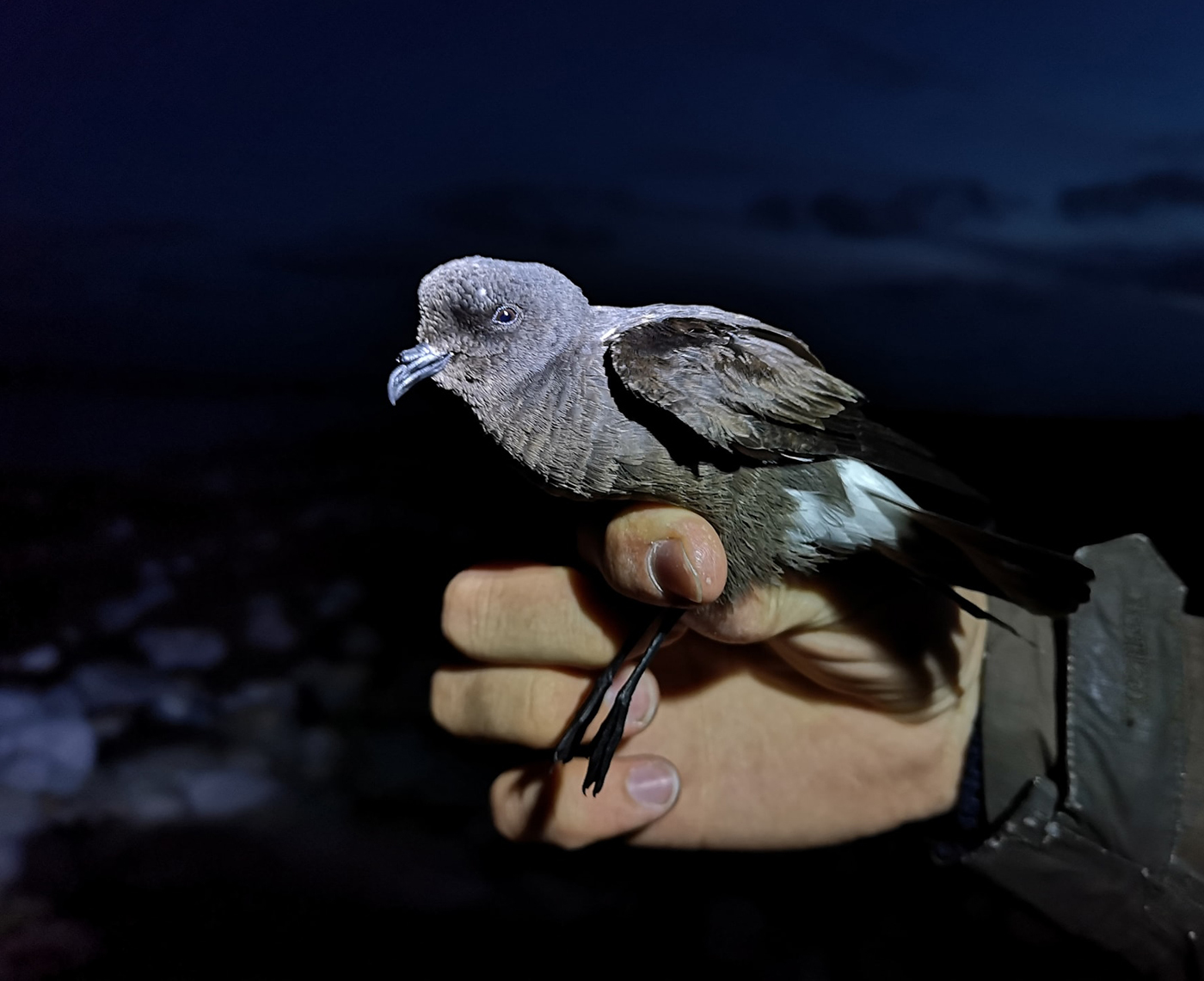 61 birds ringed was a decent start: European Storm Petrel 2, Green Sandpiper 2, Collared Dove 2, Redwing 4, Fieldfare 5, Common Blackbird 1, Sedge Warbler 2, Garden Warbler 1, Willow Warbler 8, Great Tit 11, Tree Sparrow 9, House Sparrow 3, Chaffinch 1, Greenfinch 2, Lesser Redpoll 4, Common Linnet 4. Also 7 controls, including a moulding adult Willow Warbler with a Swedish ring.