Revtangen BO May 18th
Rain in the morning, and the nets were not open before 9. Light N-NE, cloudy. Seems like the rain produced a fall of migrants, there was a steady arrival of birds througout the day, including several quality birds. The nets were open until 20, netmeter hours approx. 3800.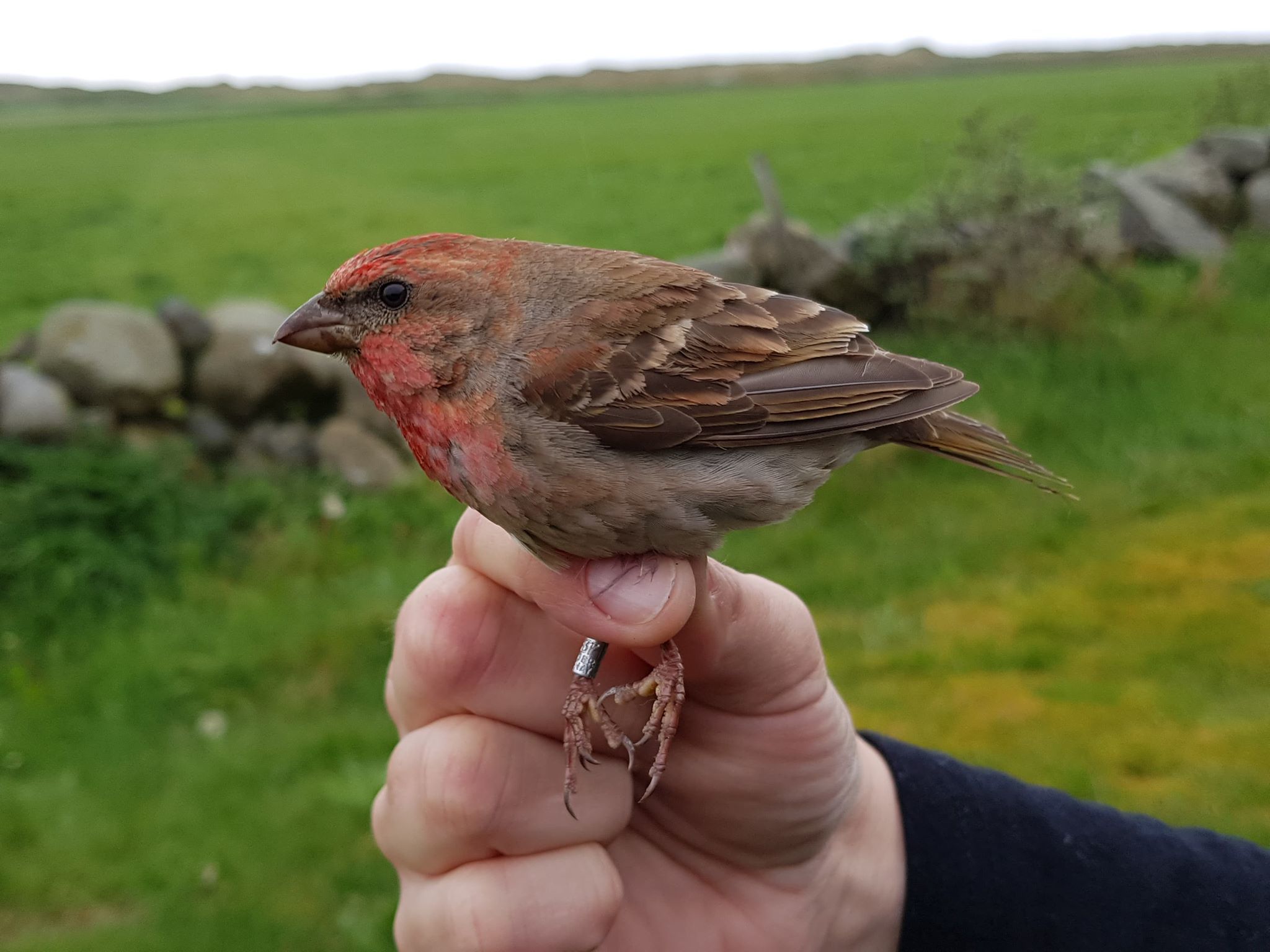 The first Common Rosefinch of the year was a splendid adult male, a rare occurrence. Rosenfink 3K+ hann.

Ringed: Tree Pipit 1, Meadow Pipit 3, Common Redstart 17, Icterine Warbler 1, Sedge Warbler 3, MARSH WARBLER 1, Blackcap 3, Garden Warbler 2, Common Whitethroat 3, Lesser Whitethroat 4, Willow Warbler 35, WOOD WARBLER 1, Pied Flycatcher 2, Common Starling 1, House Sparrow 1, Greenfinch 2, Common Linnet 5, COMMON ROSEFINCH 1. Total = 86.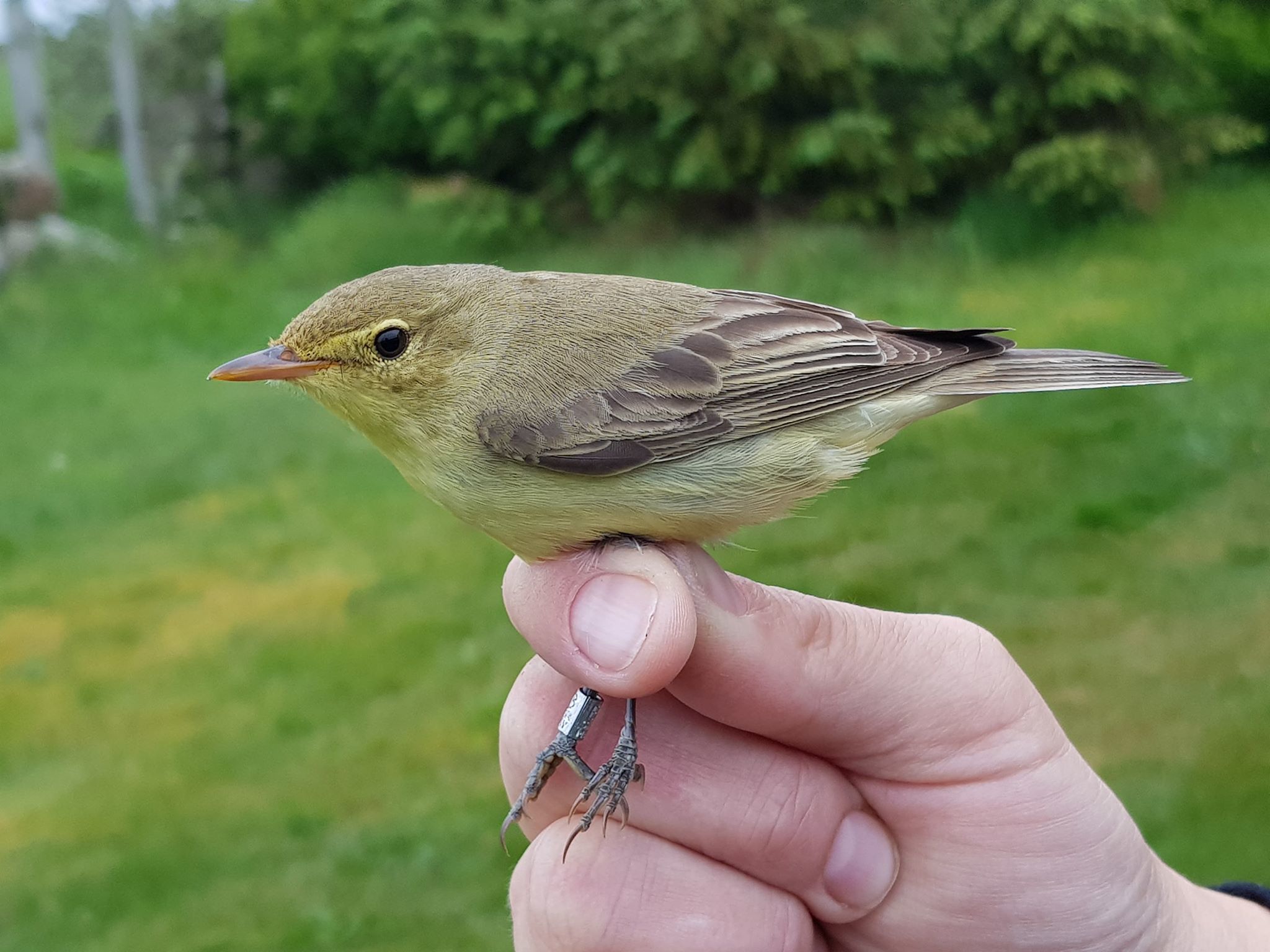 The first Icterine Warbler of the year followed close behind the rosefinch. Gulsanger.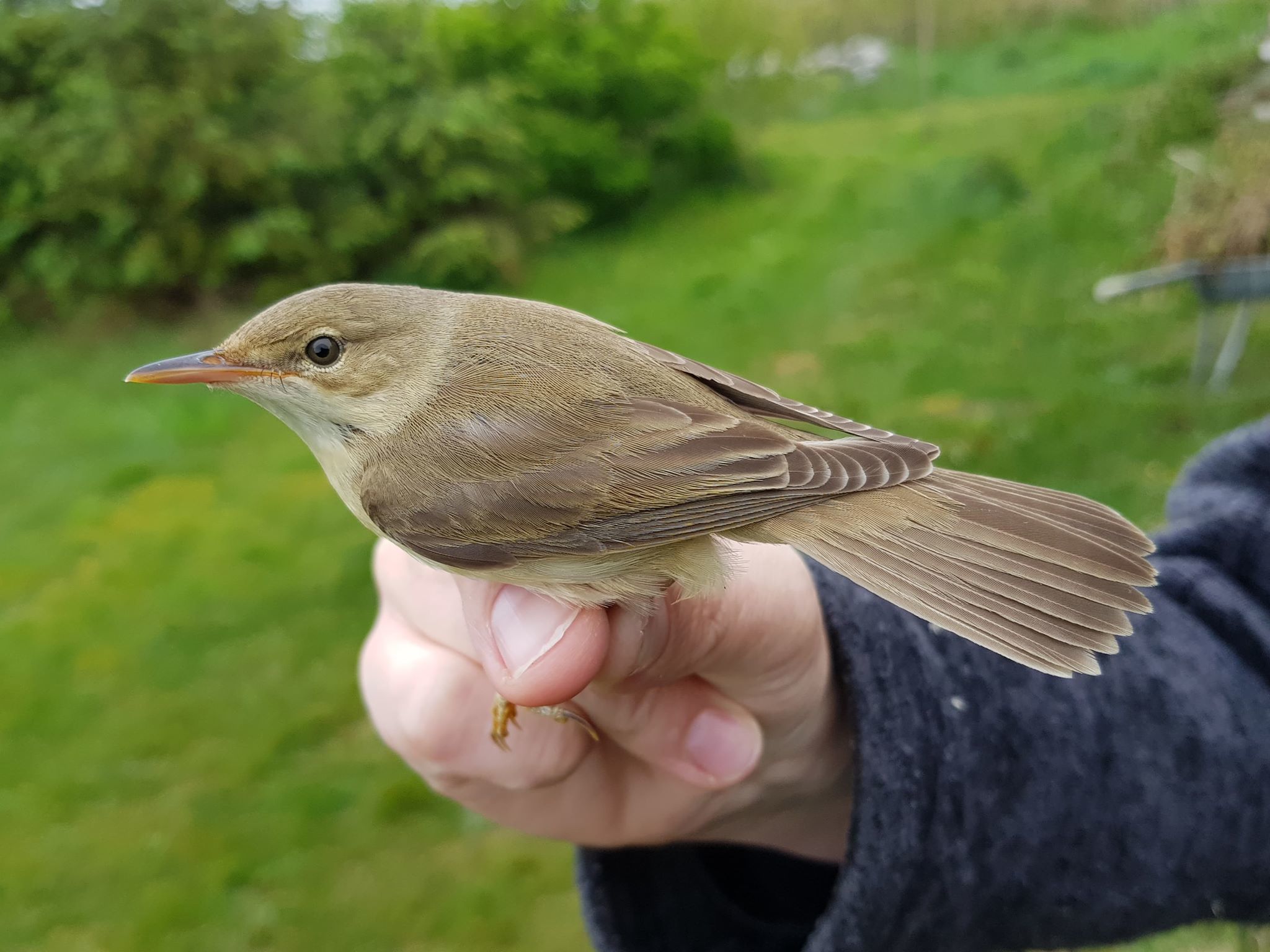 The biggest surprise of the day was a large male Marsh Warbler on a rather early date for this species. With a wing length of 75 mm it was close to the maximum for the species. Myrsanger.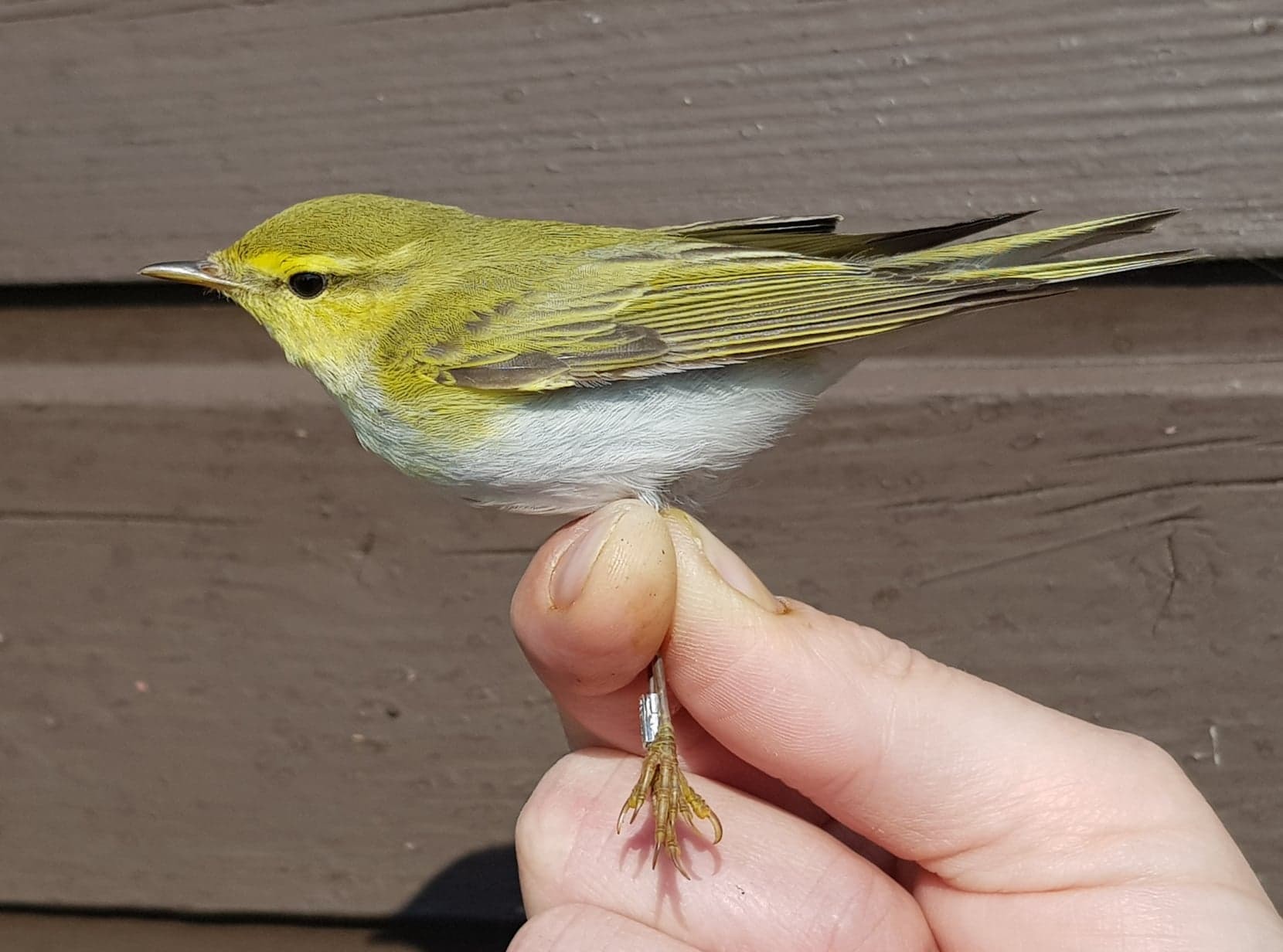 The first Wood Warbler of the year in the afternoon completed a splendid run of semi-rare birds at Revtangen today. Bøksanger.

Norwegian summary of ringing results:
Trepiplerke 1, heipiplerke 3, rødstjert 17, gulsanger 1, sivsanger 3, MYRSANGER 1, Munk 3, hagesanger 2, tornsanger 3, møller 4, løvsanger 35, BØKSANGER 1, svarthvit fluesnapper 2, stær 1, gråspurv 1, grønnfink 2, tornirisk 5, ROSENFINK 1. Total = 86.

Staff: Renate Berg, Espen Helgesen and Alf Tore Mjös. 4 visitors.