Revtangen BO October 4th
Finally a day when it was possible to put up some mistnets and do some ringing, even though conditions were far from perfect. A bit of rain and 8-10 m/s from the south the first two hours, after that cloudy and SW 5-8 m/s. The first few hours only a few nets open, most nets open 10-15. Netmeter hours approx. 1900, playback on Yellow-browed Warbler and Garden Warbler through the night.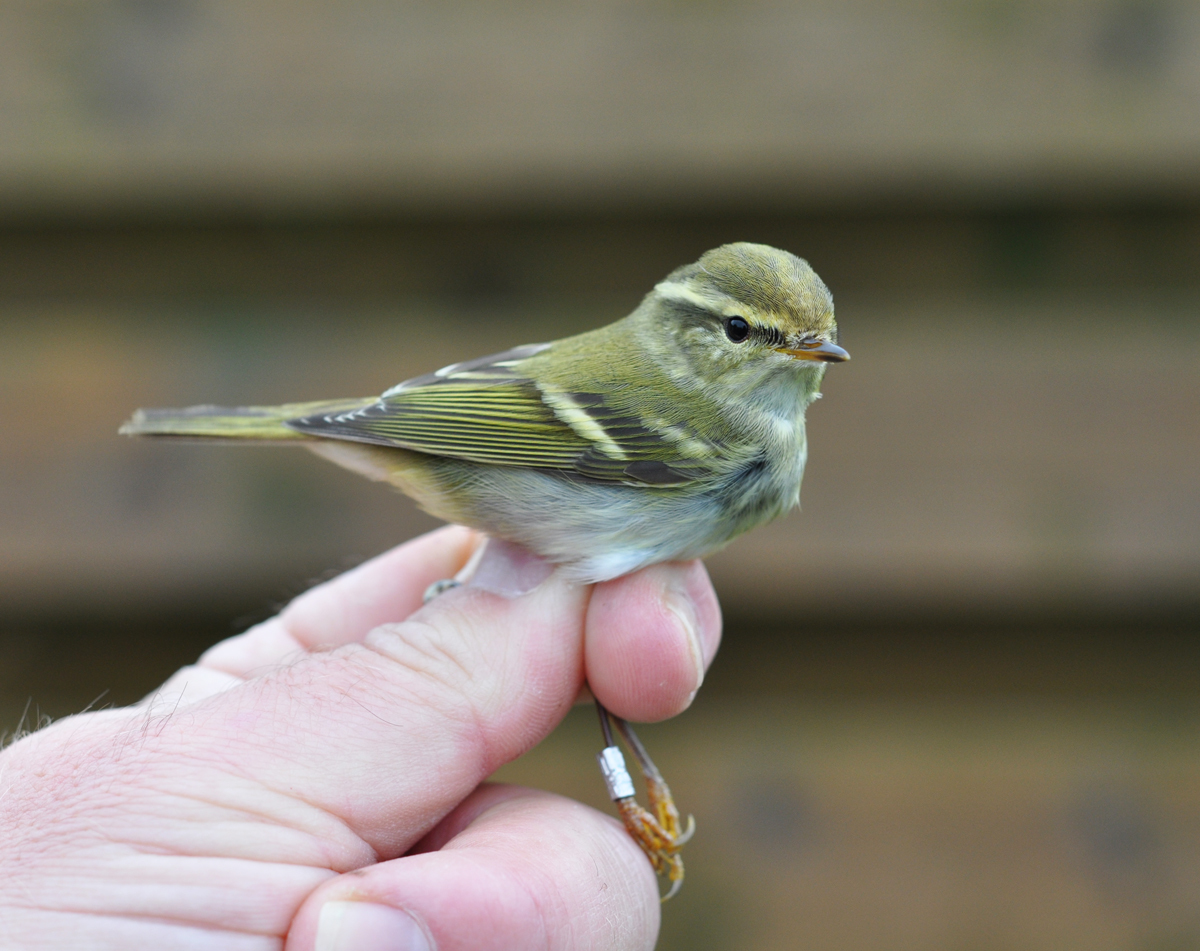 Yellow-browed Warblers were the only Phyllsocopus in the trapping area today. Gulbrynsanger.

Ringed: Eurasian Sparrowhawk 1, Collared Dove 1, Winter Wren 10, European Robin 12, Redwing 4, Song Thrush 1, Common Blackbird 1, Blackcap 8, BARRED WARBLER 1, Lesser Whitethroat 1, YELLOW-BROWED WARBLER 3, Goldcrest 3, House Sparrow 5, Tree Sparrow 2, Chaffinch 2, Brambling 6, Greenfinch 6, Eurasian Siskin 4, Lesser Redpoll 1, COMMON ROSEFINCH 2, Yellowhammer 3. Total = 77. Also 5 controls.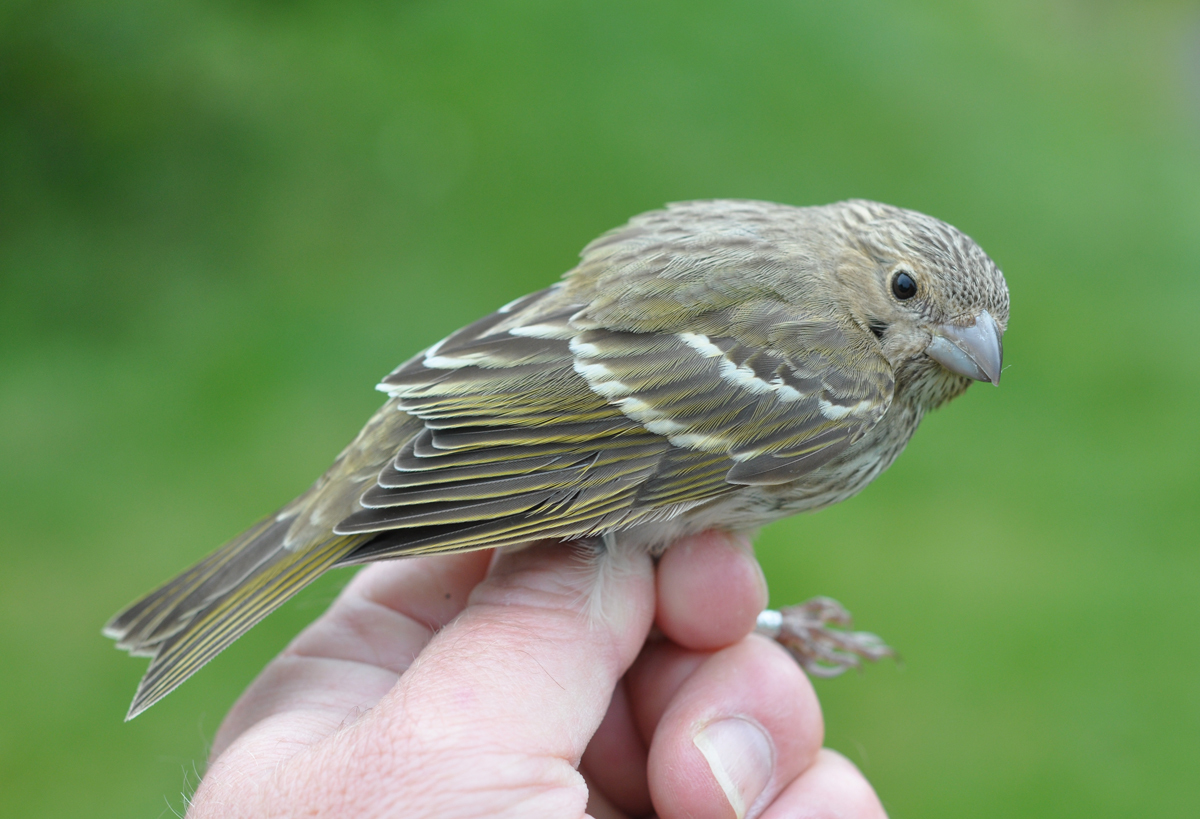 2 Common Rosefinches were trapped together in the morning. Rosenfink 1K.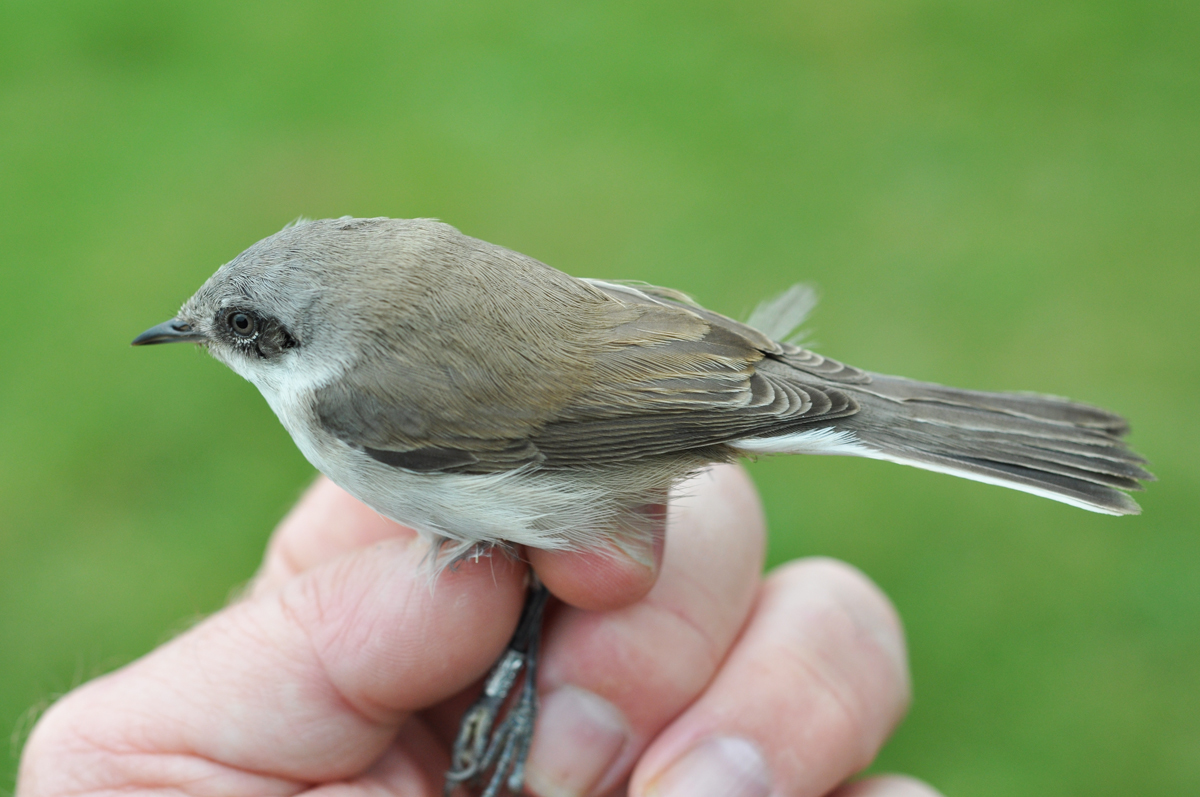 This 1 cy Lesser Whitethroat had a wing of 61 mm and the primary projection looked a little short, so a few feathers for a DNA-sample were collected. The tail pattern was normal though, so probably just a female from a western population.

Alf Tore Mjös. 2 visitors.