August 12th-14th
Tropical migrants kicking off
The last 3 days have been plesant with very light winds from NE or E in the early hours, with winds turning W or N just before noon. Lots of Tree Pipits were on the move, in particular on the 13th, and playback has brough a decent morning catch of warblers. Lots of Sand Martins are feeding in the area, and hundreds can be lured in between the nets with playback. Nets were open 05.30 - into the afternoon on all days, playback at night on Garden Warbler and Reed Warbler, during the daytime on Tree Pipit and Sand Martin.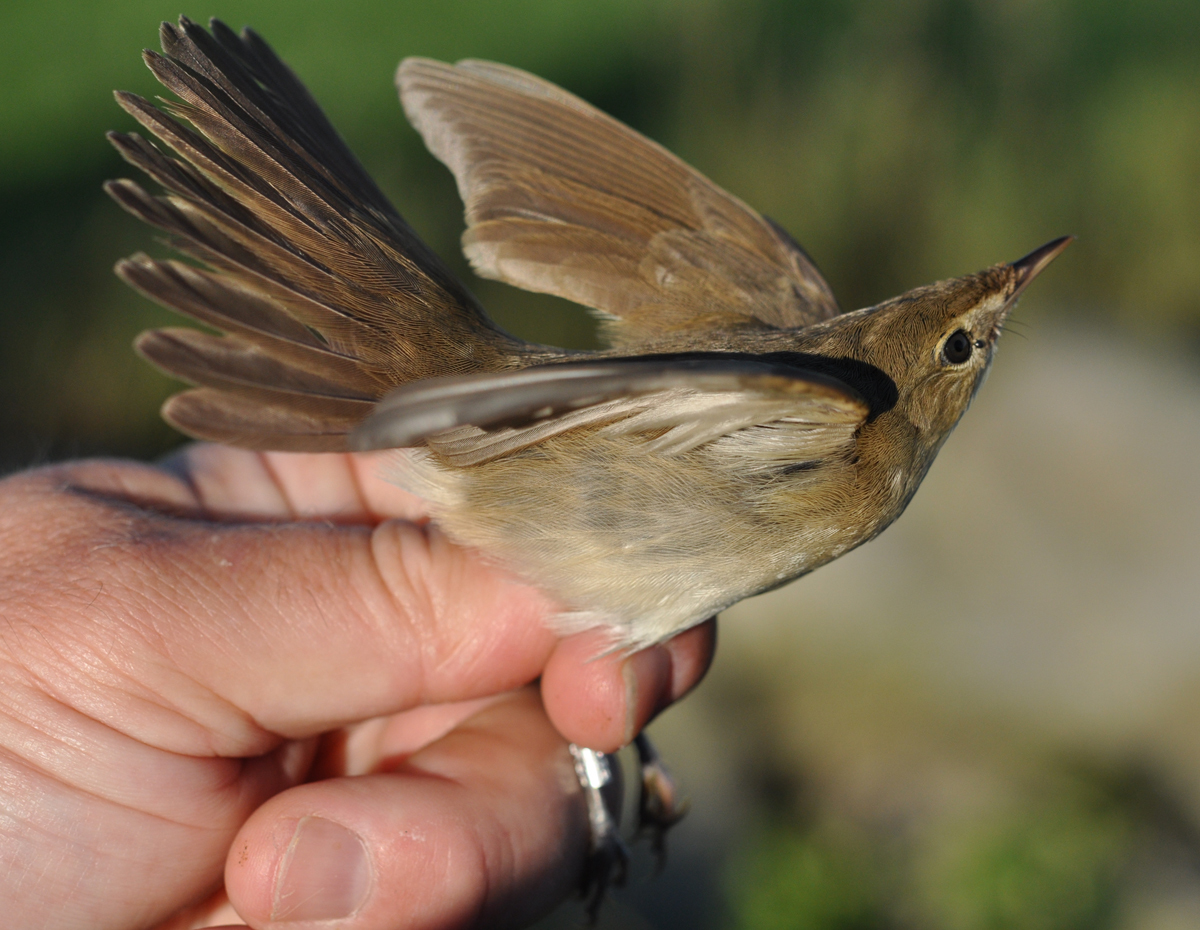 A 1cy Blyth's Reed Warbler was trapped on the 14th, the earliest autumn record at Revtangen BO.

Ringed August 12th-14th: Green Sandpiper 1, Wood Pigeon 1, Barn Swallow 1, HOUSE MARTIN 2, Sand Martin 481, White Wgtail 1, Meadow Pipit 2, Tree Pipit 118, Fieldfare 1, Northern Wheatear 1, European Robin 1, Grasshopper Warbler 1, Reed Warbler 24, BLYTH'S REED WARBLER 1, Sedge Warbler 16, Garden Warbler 35, Blackcap 5, Common Whitethroat 7, Lesser Whitethroat 1, Chiffchaff 1, Willow Warbler 64, Great Tit 1, Common Starling 1, House Sparrow 17, Tree Sparrow 9, Greenfinch 2, Common Linnet 3, Lesser Redpoll 1, Yellowhammer 1. Total = 800.