Revtangen early June
The arrival of the juveniles
The spring migration has come to an end and now we are catching and ringing mostly local juveniles. Dominating species this early are House Sparrow, Tre Sparrow, Common Starling and Greenfinch. The Bird Observatory is not manned as regualerly during this time as during the migration, but we try to catch a good sample of the locally produced young.

June 6th: Nets open 06-13, netmeter hours approx. 2300. Ringed: Collared Dove 1, White Wagtail 1, Willow Warbler 1, House Sparrow 67, Greenfinch 2, Common Linnet 1, Lesser Redpoll 1, Eurasian Siskin 1. Total = 75. Also 1 control.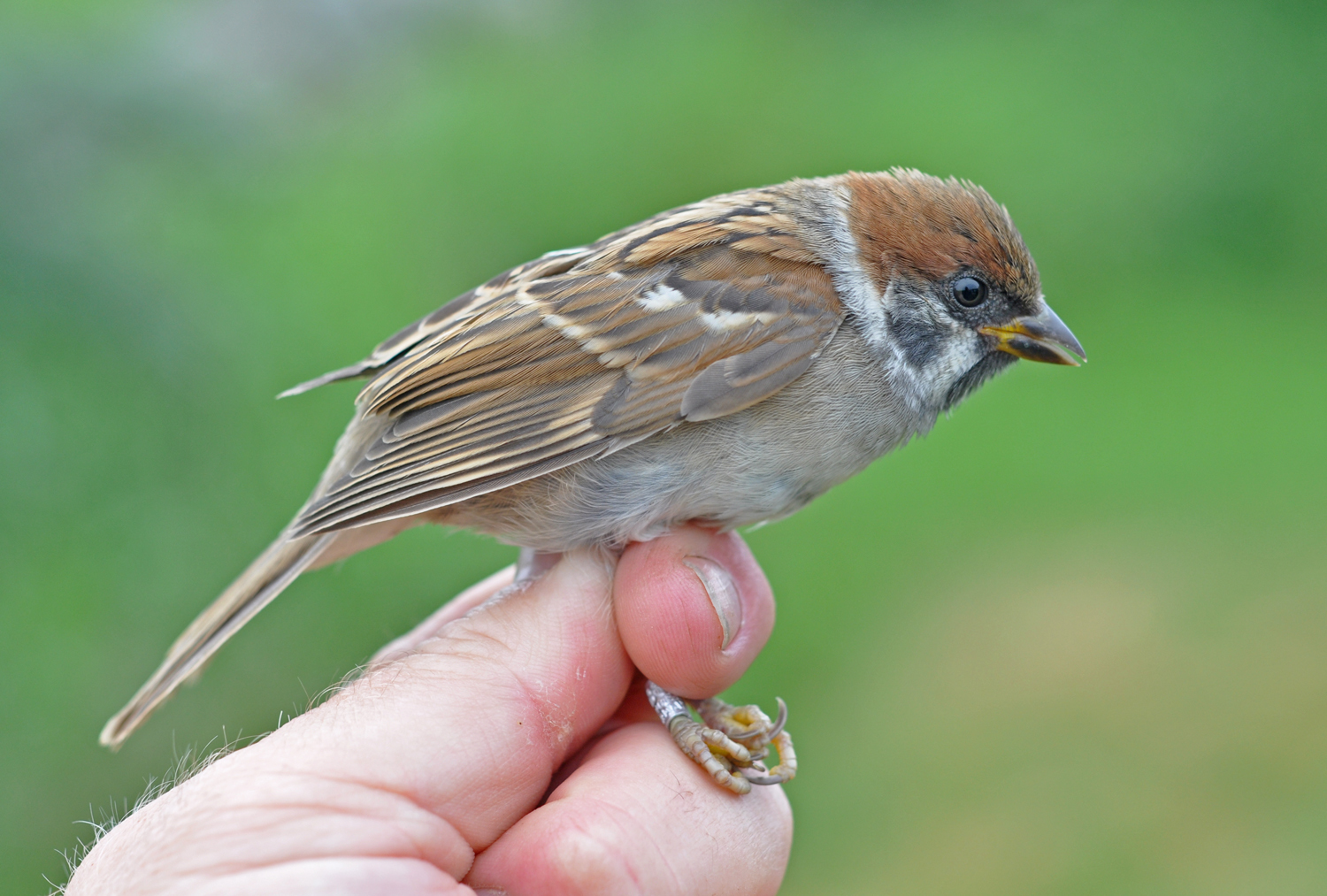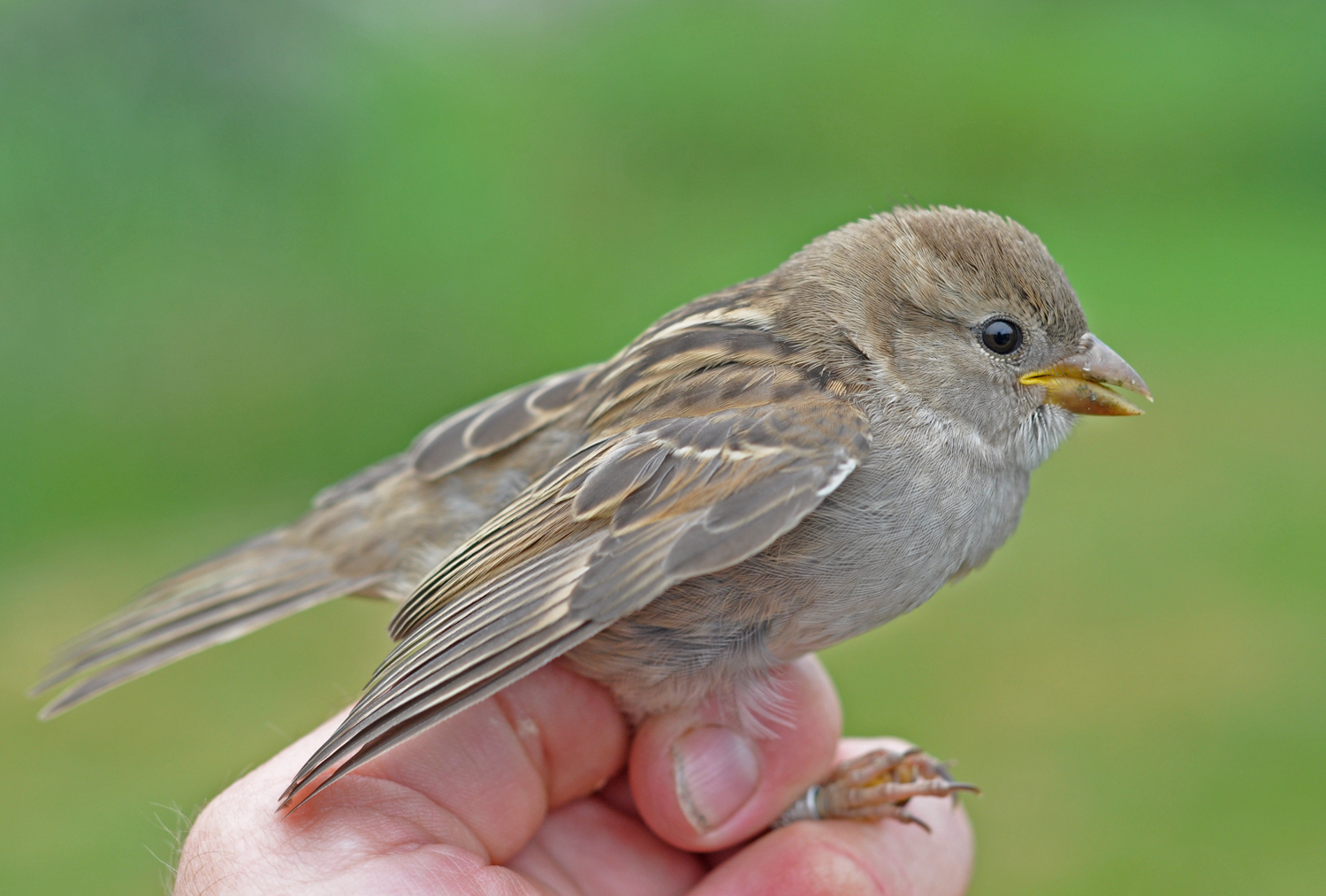 The young of Tree Sparrow (top) and House Sparrow are dominating the catch right now. Pilfink (øverst) og gråspurv, begge juvenile.

June 10th: Most nets open 04.30-13.30, netmeter hours approx. 2400. Ringed: Collared Dove 2, Barn Swallow 1, White Wagtail 1, Fieldfare 8, Common Starling 18, Tree Sparrow 9, House Sparrow 32, Greenfinch 17, Common Linnet 2, Lesser Redpoll 2. Total = 92. Also 32 controls, including an adult Lesser Redpoll not from Revtangen BO.

Haavard Husebö and Alf Tore Mjös. 2 visitors.