Revtangen BO May 3rd
Todays Garden Warbler was the earliest spring record ever at Revtangen BO
Winds from S turning SW, part cloudy, later sunny. Nets open 05.30-19.30. Netmeter hours approx. 4500. 
Ringed: Tree Pipit 1 (first this season), Northern Wheatear 1 (female, ssp. leucorhoa), European Robin 1, Common Blackbird 1, Blackcap 1, Garden Warbler 1 (first this season), Willow Warbler 5, Chiffchaff 1, Common Starling 1, House Sparrow 2, Chaffinch 1, Common Linnet 2. Total = 18. Also 2 controls.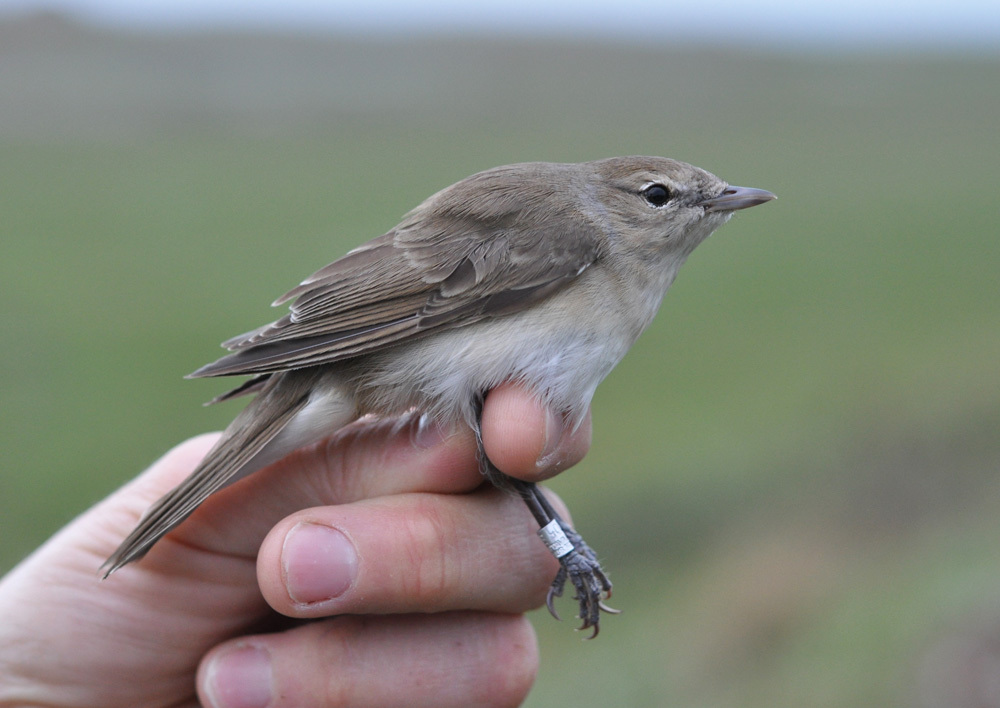 Todays Garden Warbler was the earliest spring record ever at Revtangen BO, with a margin of 4 days. Hagesanger, den tidligste noensinne på Revtangen med fire dagers margin.
Haavard Husebö and Alf Tore Mjös