Revtangen BO August 5th
The Dunlin is the most typical catch at Revtangen
Strong westerlies 10-12 m/s. Tried seawatching from around 8, but little movement apart from 4-5 Great Skuas. Lots of Common Gulls and a few hundred Oystercatchers on the move from around 12. 
Not many waders, but most were fairly concentrated on the north shore so we made an attempt with 6 walk-in traps from 10-16. 
Ringed: Red Knot 1, Dunlin 10, Purple Sandpiper 2, Common Sandpiper 2, Common Redshank 13, Common Starling 1. Total = 29.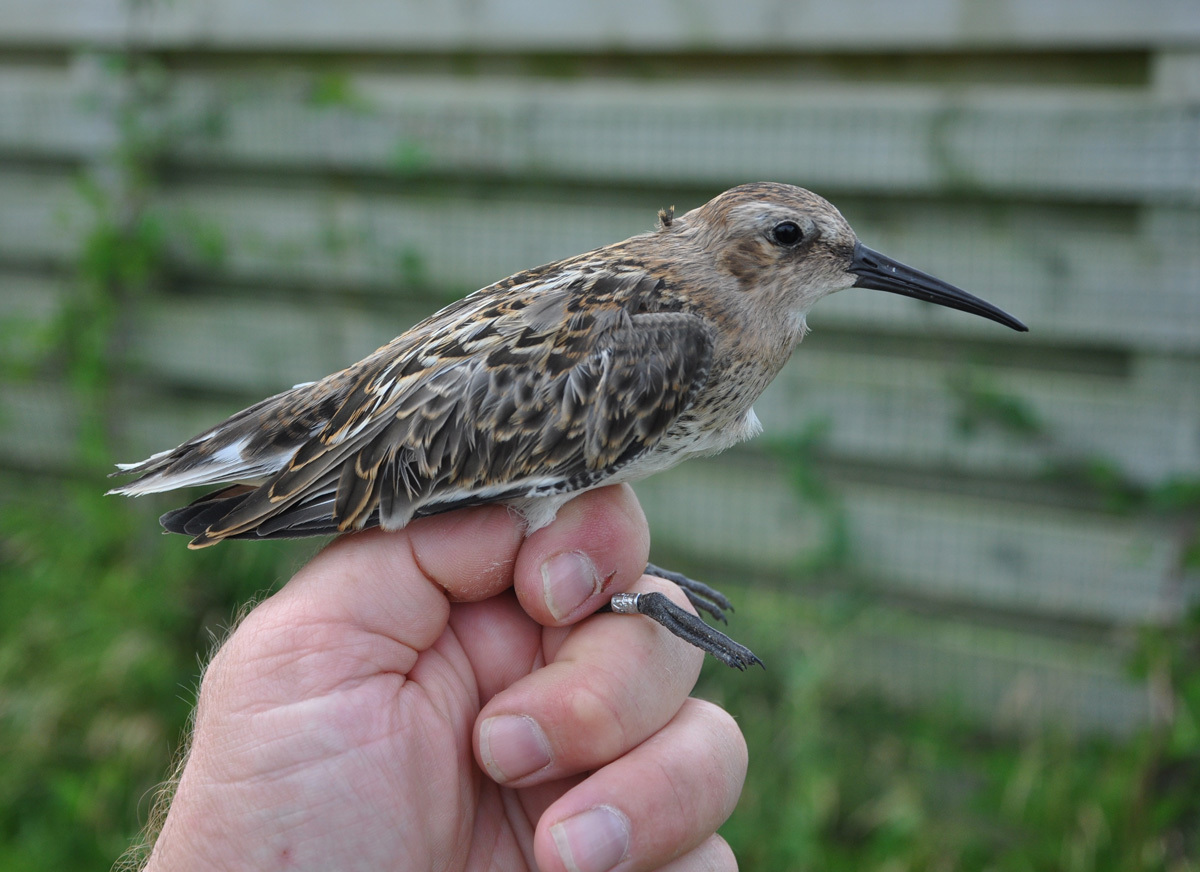 The most typical catch at Revtangen 1937-2017 is a juvenile Dunlin, with more than 42.000 ringed in total.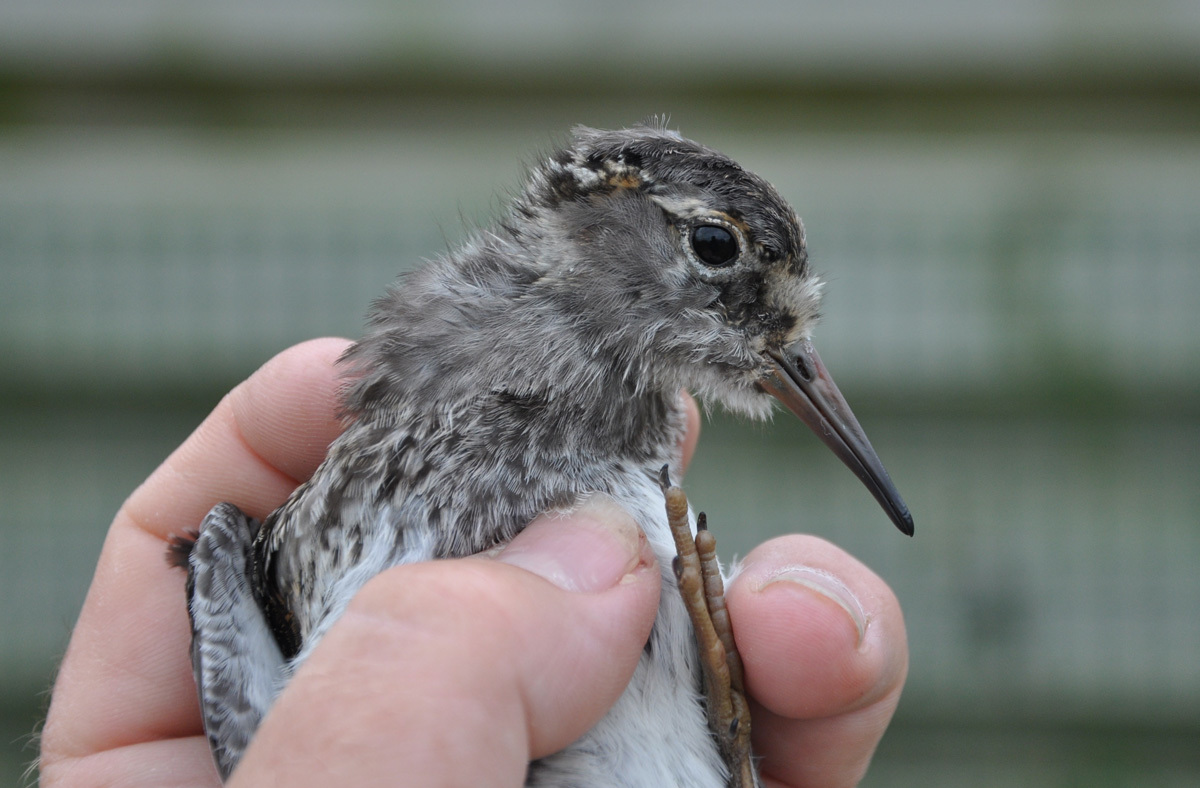 Juvenile Purple Sandpipers breed in alpine regions in southern Norway. Some arrive at Revtangen before the plumage is fully developed , with lots of downy plumage still in the head and feathers still growing in the tail and wings!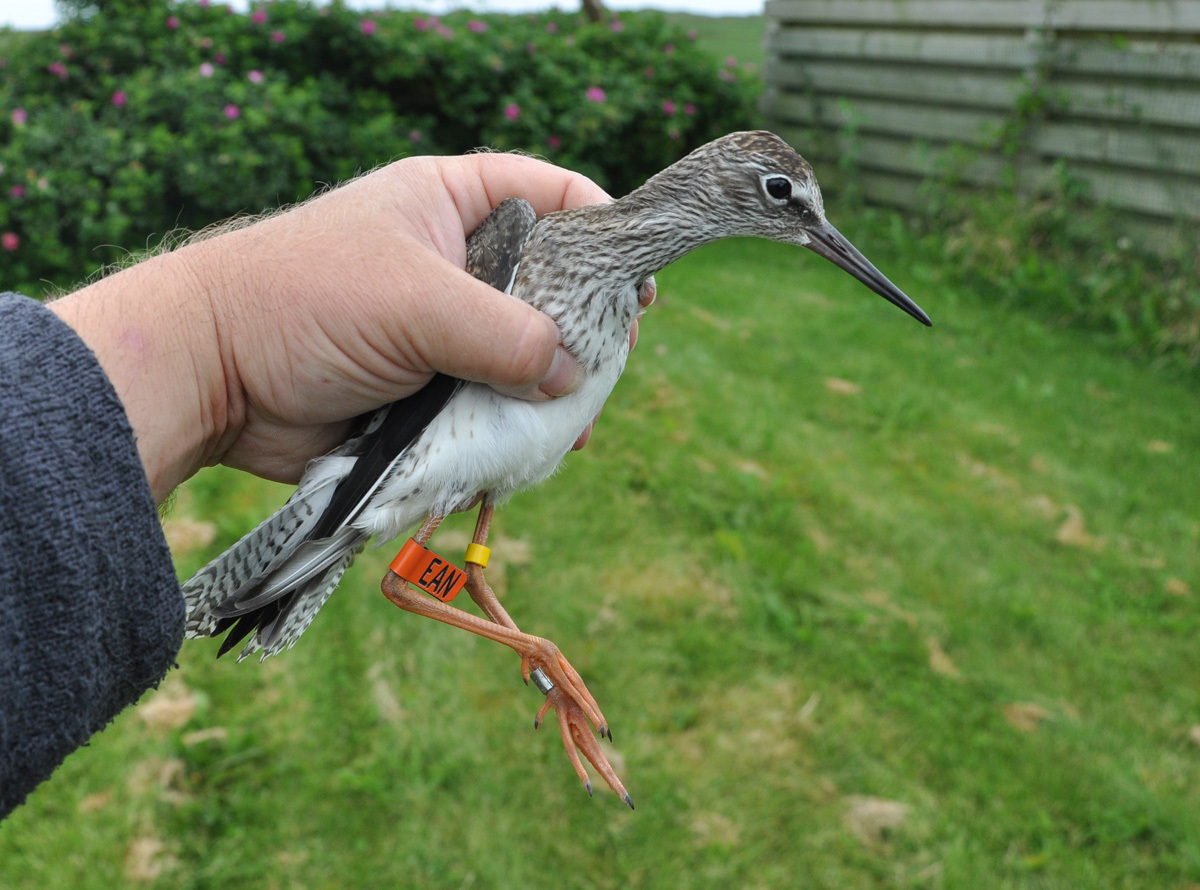 A good number of Common Redshanks was the main target for the traps today, and we are very pleased with 13 caught and ringed (12 1cy, 1 adult). Common Redshanks are ringed with a slightly different colour combintion that the other Tringa-waders, with a yellow marker and an orange flag with a 3-letter inscription. Sightings can be reported to Kjell Mork Soot at kjellmorksoot@fugler.com
Alf Tore Mjøs