Revtangen BO March 16th
Finally the wind settled enough to open the nets, even though it was still in the unfavourable westerlies. Nets open 07.30-17.30, netmeter hours approx. 3300. Sunny much of the day. Not much visible migration, a few Rock Pipits and Redpolls flew over.
The migration has definately started, yesterday there were a few more Common Blackbirds and a Woodcock in the garden, but too windy for trapping. On the 14th we noted a single Song Thrush.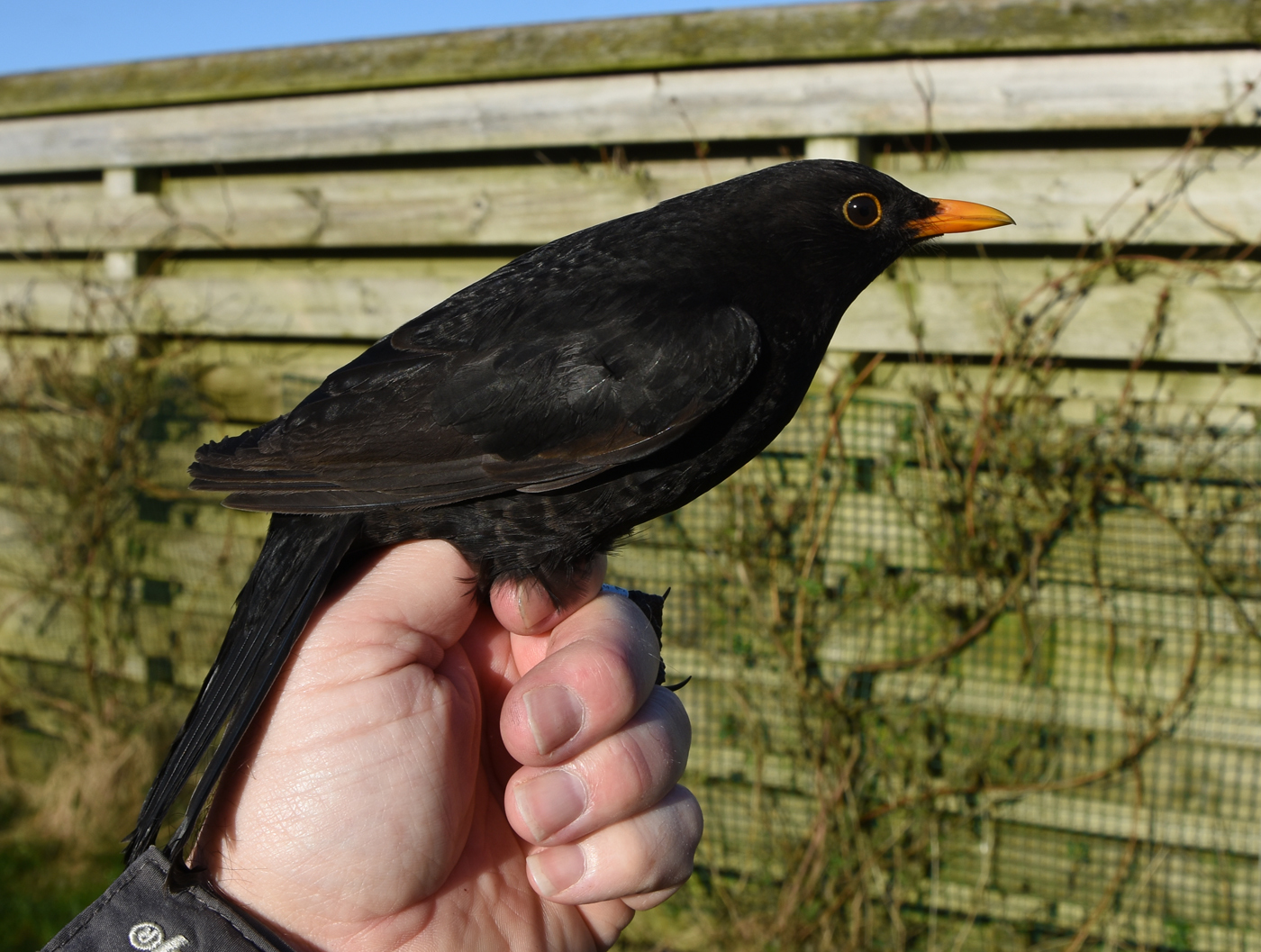 Common Blackbirds are typically among the first migrants at Revtangen BO. 2 cy male. Svarttrost 2K hann.
Ringed: European Robin 5, Common Blackbird 2, Great Tit 1, Tree Sparrow 2, House Sparrow 1, Greenfinch 2, Yellowhammer 11. Total = 24. Also 11 controls, including a Great Tit not from Revtangen.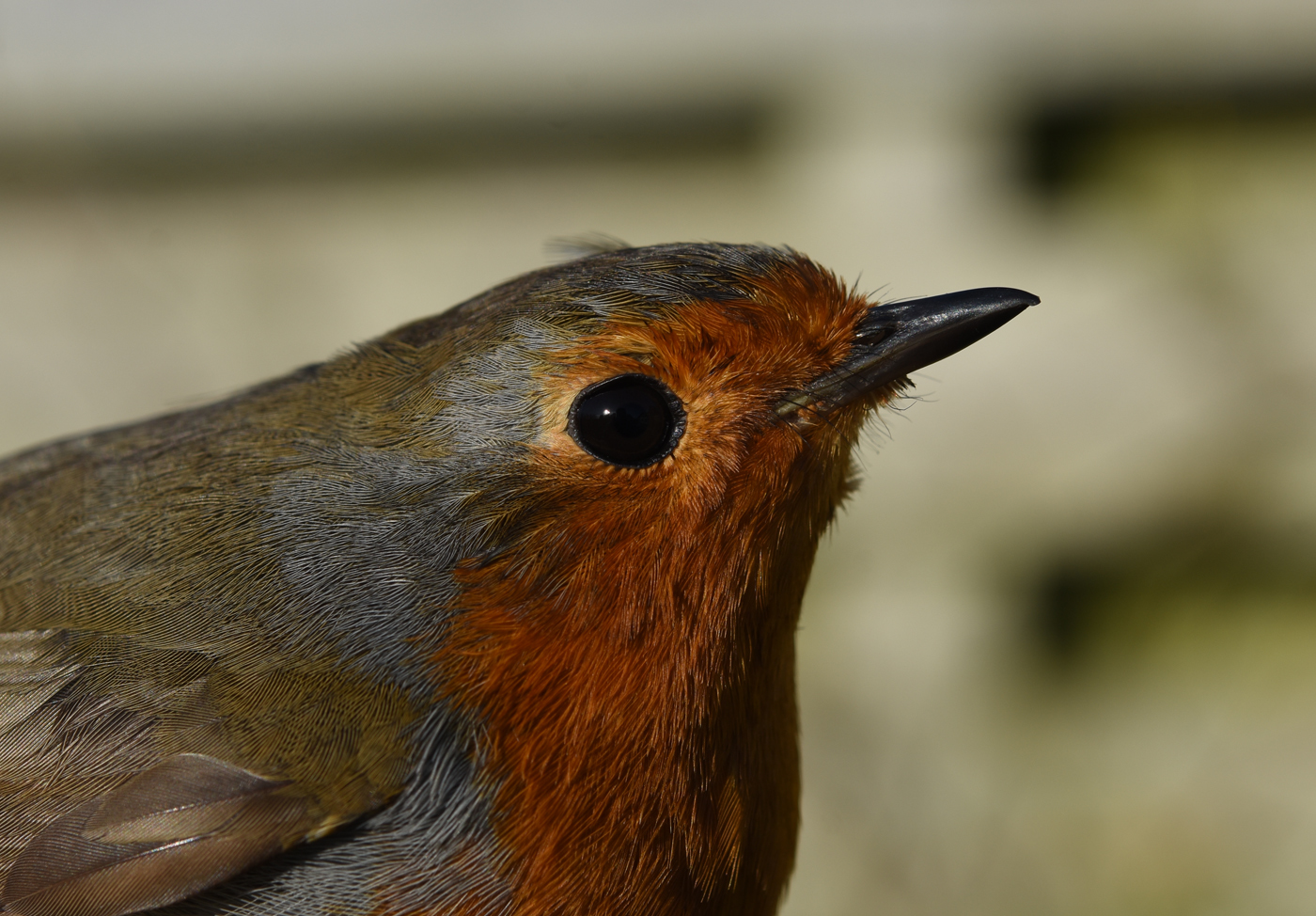 5 European Robins is a good num,ber this early, an indication of a notable arrival into Norway already. 5 rødstruper er mye så tidlig.
Norwegian summary of ringing results: Rødstrupe 5, svarttrost 2, kjøttmeis 1, pilfink 2, gråspurv 1, grønnfink 2, gulspurv 11. Total = 24. Også 11 kontroller, inkl. en kjøttmeis merket annet steds.