Revtangen BO April 8th - an old chaffinch and lots of moths
A high pressure is settling over Scandinavia now, and with stable weather and a very nice long-time forecast. This means relatively low night temperatures but calm and sunny much of the day. There was very little happening this morning with hardly any arriving birds the first two rounds, but eventually there was an arrival of robins that secured a decent total of 31 birds ringed.

Ringed April 8th: Winter Wren 1, European Robin 18, Fieldfare 1, Chiffchaff 1, Goldcrest 2, House Sparrow 2, Chaffinch 2, Greenfinch 2, Common Linnet 2. Total = 31. Also 26 controls.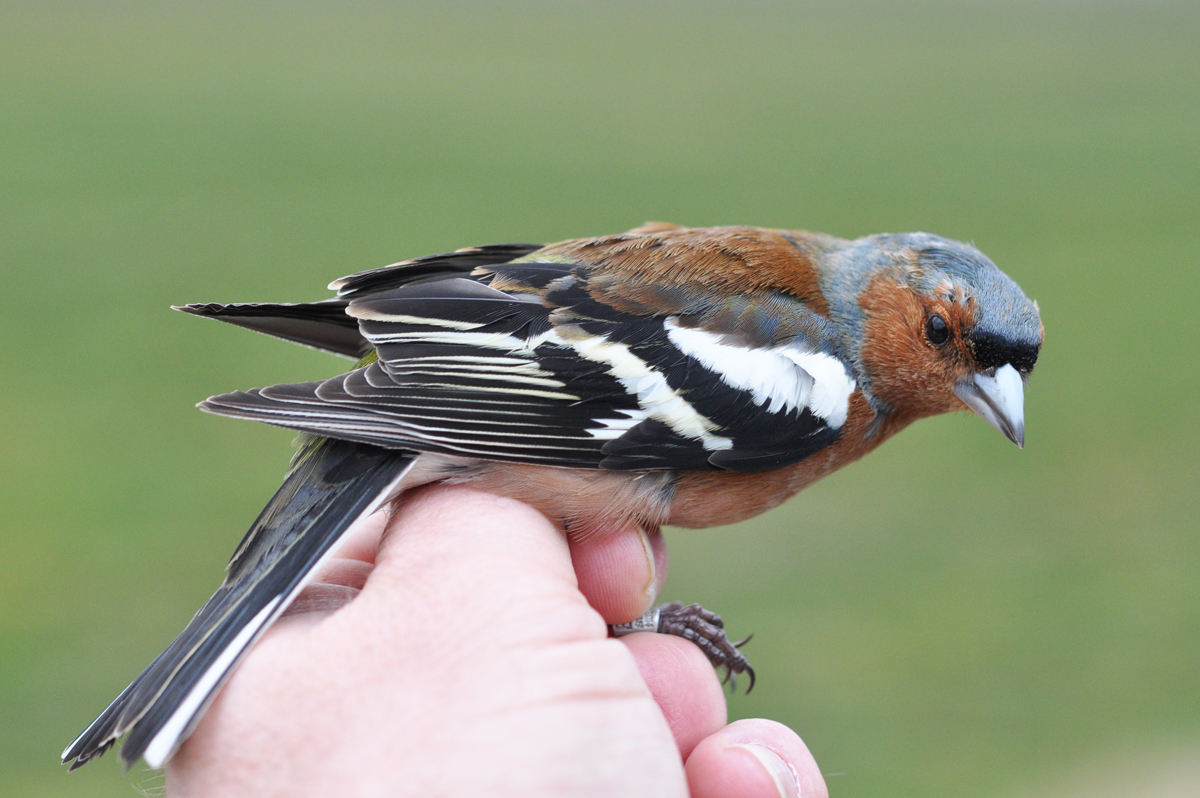 The most interesting catch today was a retrap - this male Chaffinch was ringed as a 1cy in 2009, and can celebrate it's 10th birthday in a couple of months!

Still good numbers of moths in the Robinson-traps, the highlight was 3 Red Sword-grass and a good selection of Orthosia-species.

Red Swod-grass (Xylena vetusta). Svartkantkvistfly.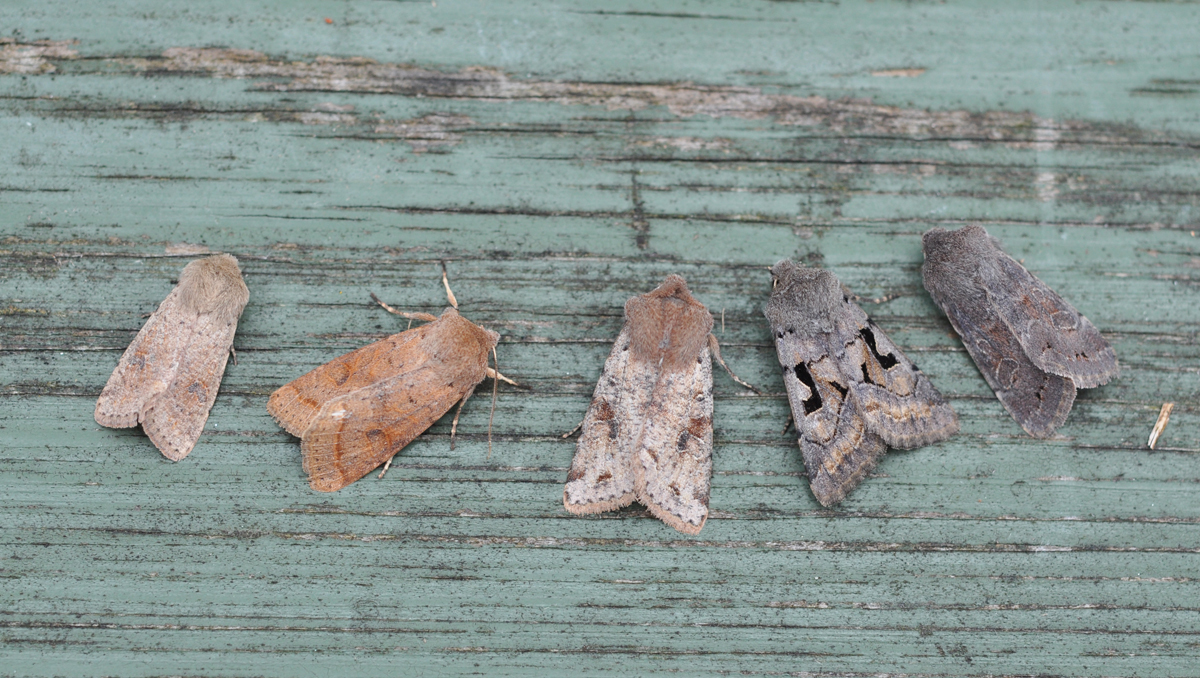 From left to right: Small Quaker (Orthosia cruda), Common Quaker (O. cerasi), Clouded Drab (O. incerta), Hebrew Character (O. gothica) and Lead-coloured Drab (O. populeti). The Orthosia-species are totally dominating the catch in April.

Norwegian summary of ringing totals: Gjerdesmett 1, rødstrupe 18, gråtrost 1, gransanger 1, fuglekonge 2, gråspurv 2, bokfink 2, grønnfink 2, tornirisk 2. Total = 31.

Hogne Skår and Alf Tore Mjøs