Revtangen BO May 22nd
Increasing SE during the morning. From around 10 the wind was too strong for efficient trapping, and the nets were closed around 12. The temperature rose to around 18 degrees, but the favourable wind directions did not produce any significant fall og migrants in the southwest. Around 1500 Brent Geese og the western ssp. hrota migrated past during the morning, adding to an impressive 4200 migrating past the day before. So it seems pretty much the entire population migrated a week earlier than usual.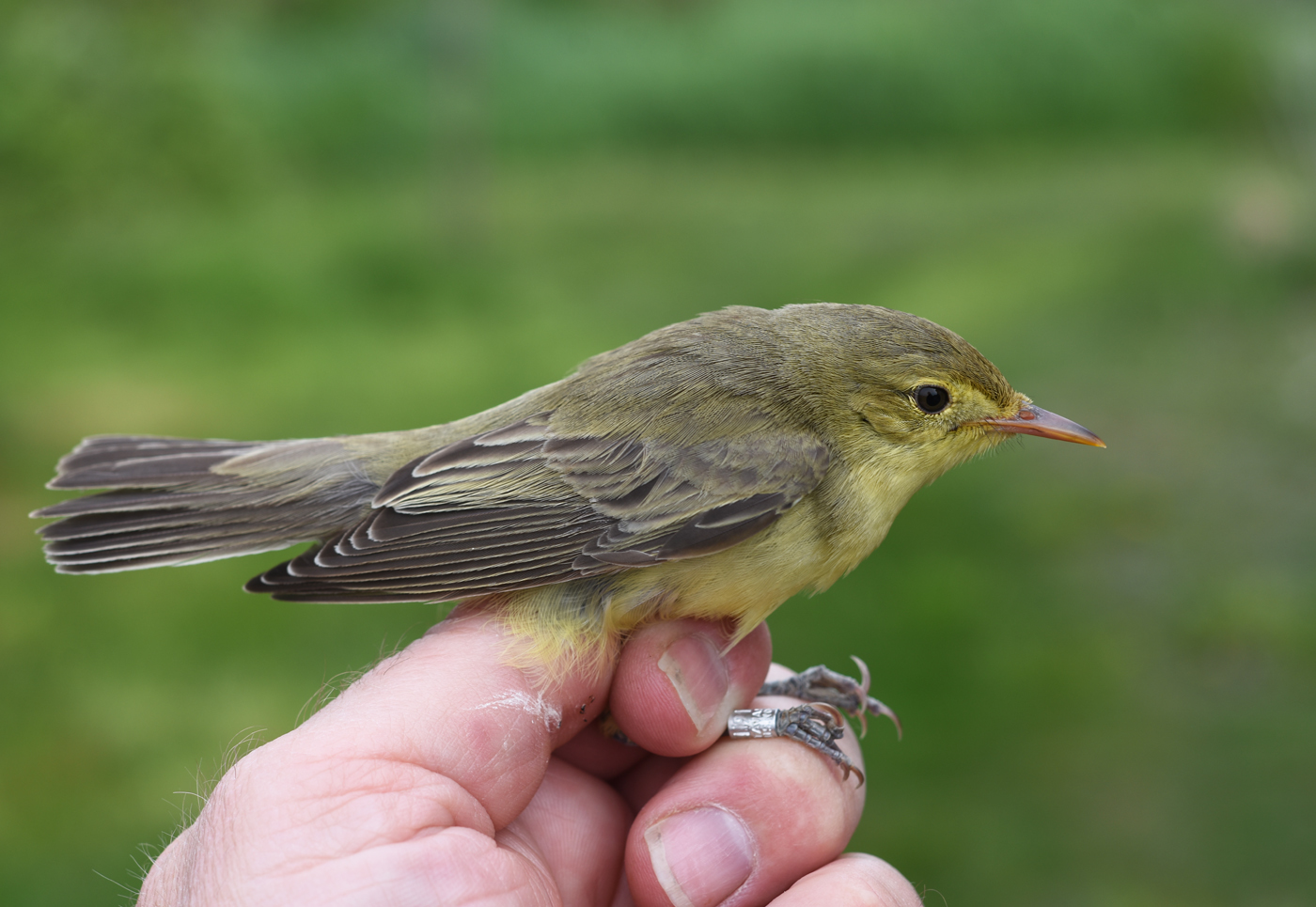 Ringed: Collared Dove 1, European Robin 1, Redwing 2, Fildfare 1, Icterine Warbler 1, Common Whitethroat 4, Lesser Whitethroat 2, Willow Warbler 4, Chiffchaff 1, Spotted Flycatcher 1, Lesser Redpoll 1, Reed Bunting 1. Total = 20.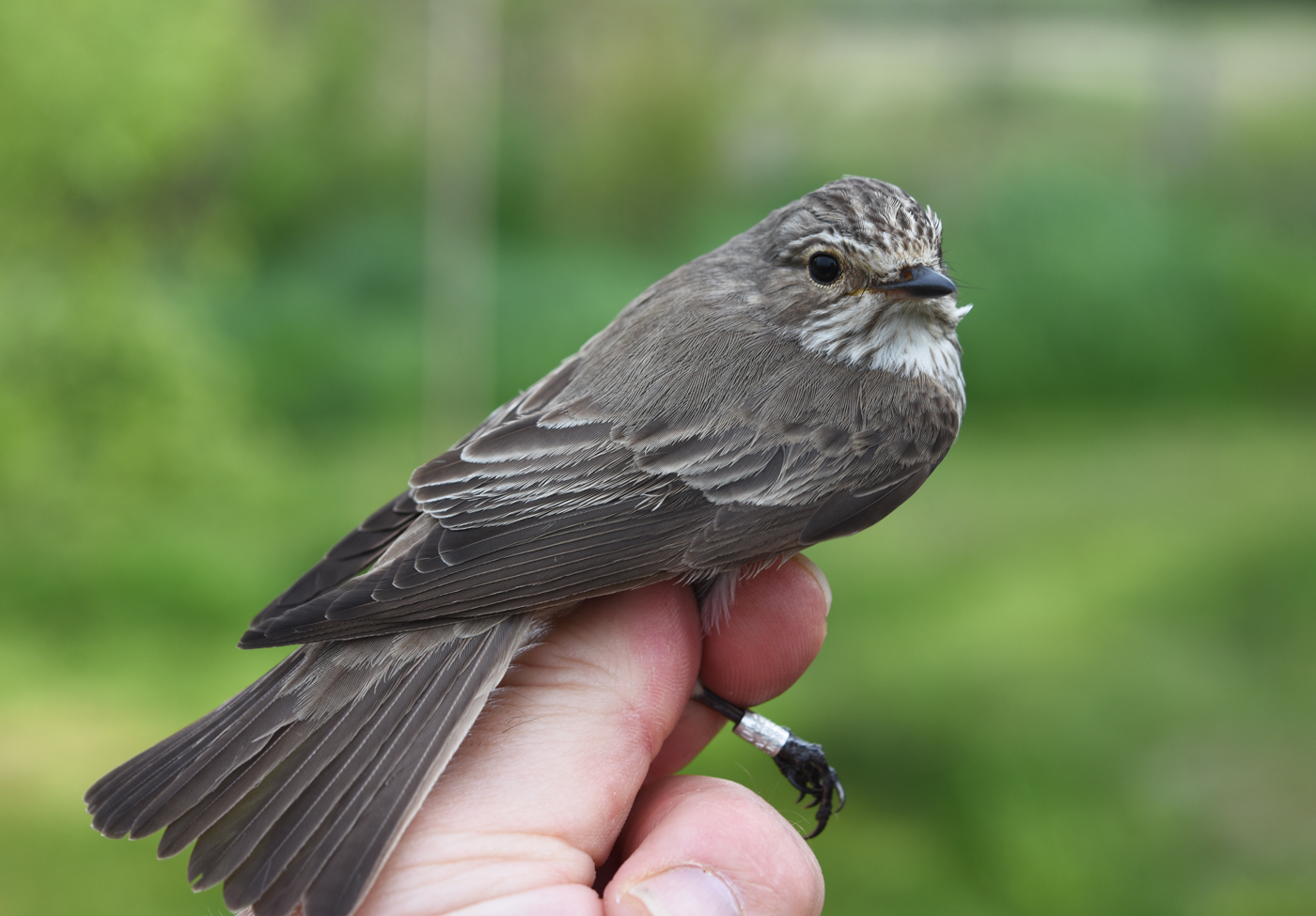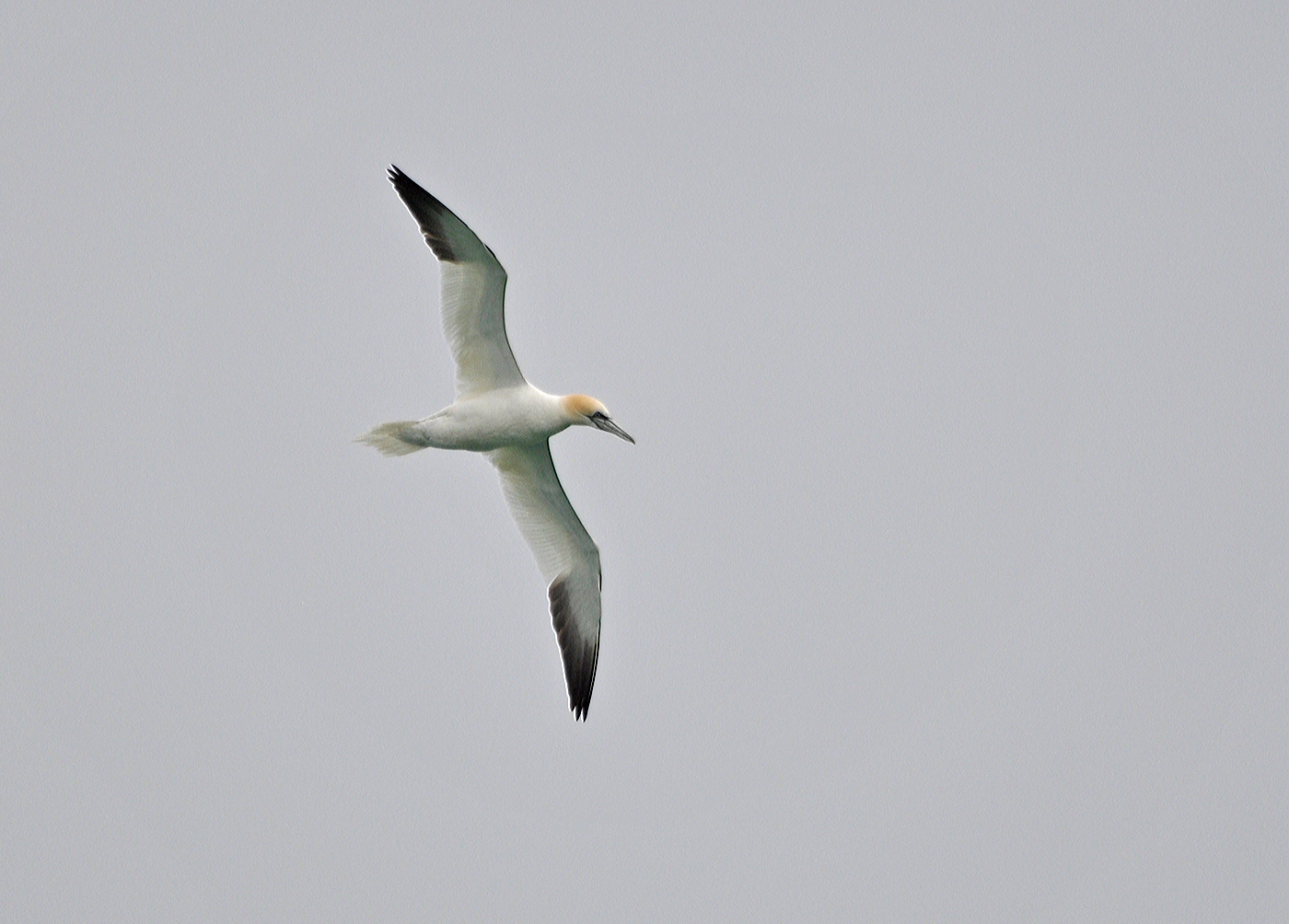 A group of Northern Gannets were feeding quite close to the shore just west of the bird observatory, putting on a good show.