Revtangen BO October 15th
A stiff northerly breeze today and part cloudy, but despite the unfavourable wind conditions there were a few birds around. Nets open 06.30-14.30, netmeter hours approx. 2400. The nets north of the buildings were not in use because of the wind. Playback on Brambling and Bohemian Waxwing.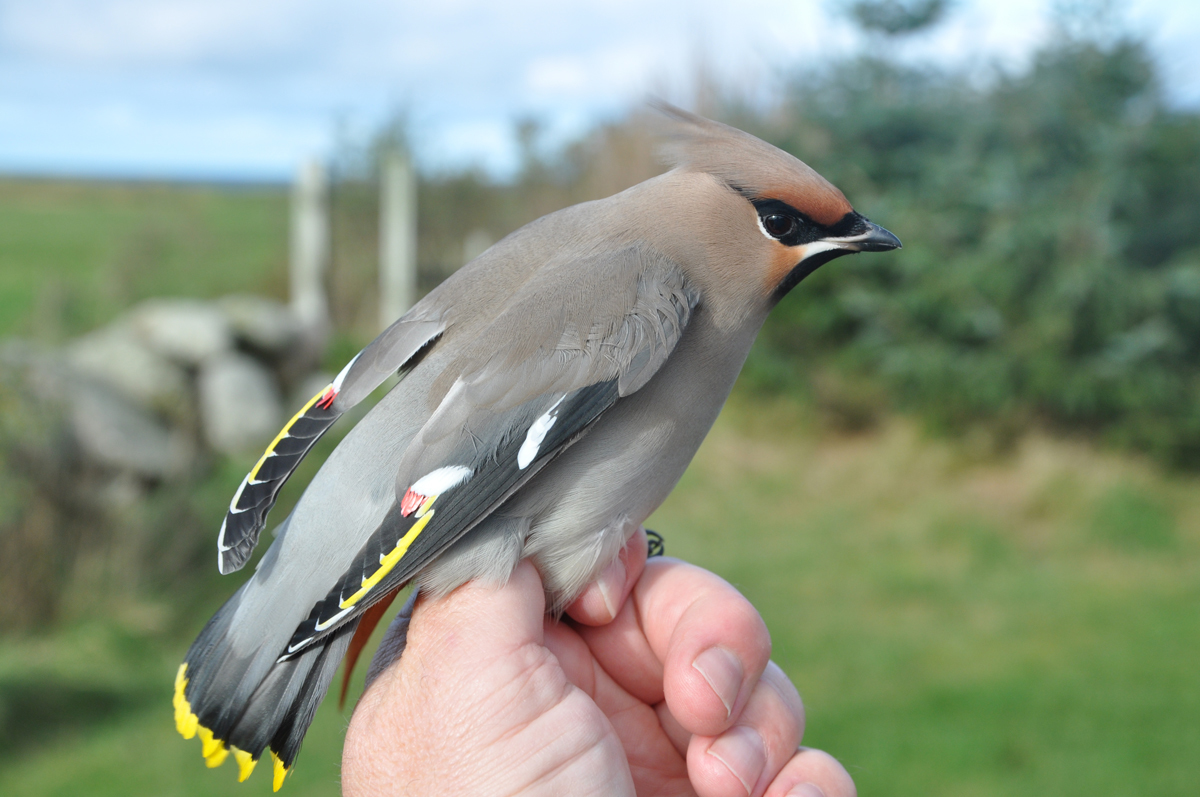 Bohemian Waxwing, 2cy+ female. Around 200 migrated north today, and some were tempted by playback and berries. Sidensvans, 2K+ F.

Ringed: Bohemian Waxwing 11 (first this season), Winter Wren 7, European Robin 13, Song Thrush 2, Redwing 9, EASTERN LESSER WHITETHROAT 1, Blackcap 4, YELLOW-BROWED WARBLER 1, Goldcrest 13, Blue Tit 105, Great Tit 6, Common Starling 1, House Sparrow 1, Chaffinch 2, Brambling 4, Greenfinch 6, Eurasian Siskin 2, Yellowhammer 1. Total = 189.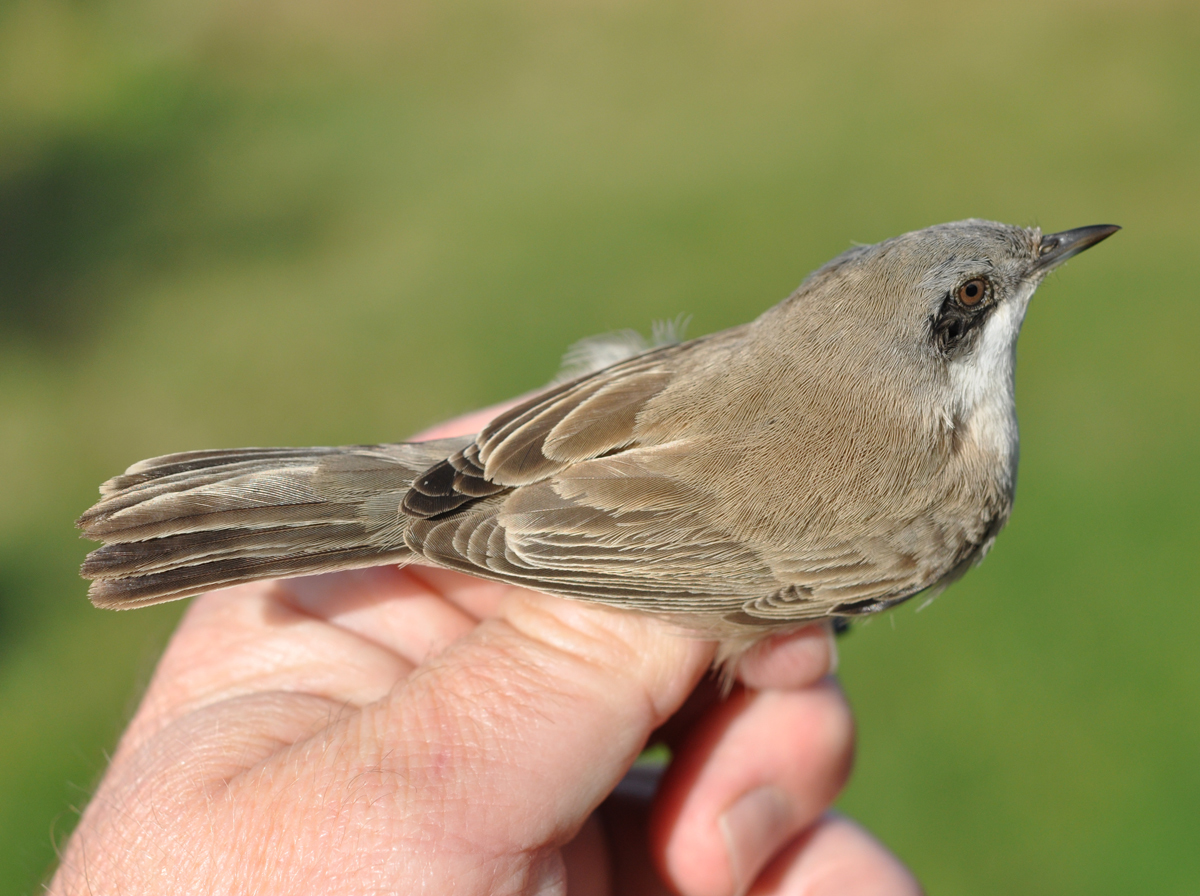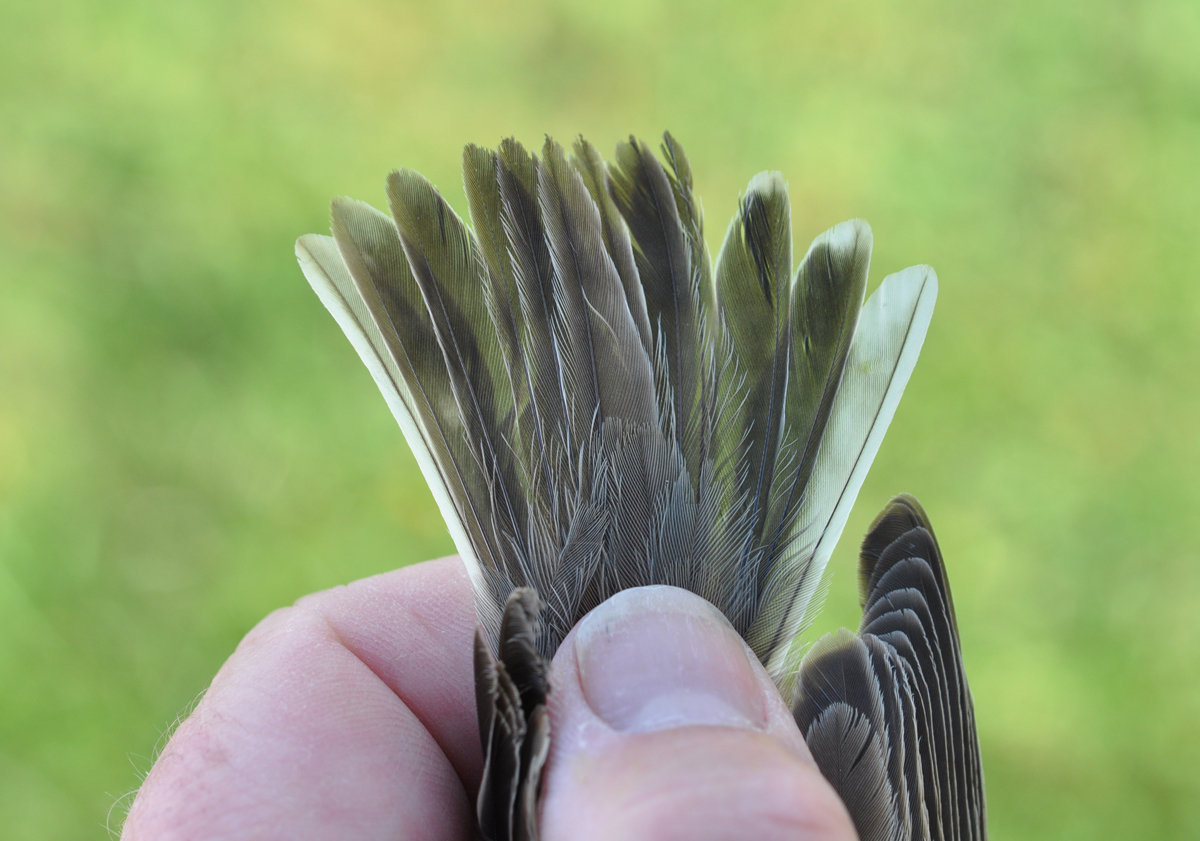 Lesser Whitethroat, eastern subspecies.  A 1 cy with two generations of tailfeathers since 3 on the left side have been lost and are almost fully regrown of 2nd geneartion. Møller, østlig underart.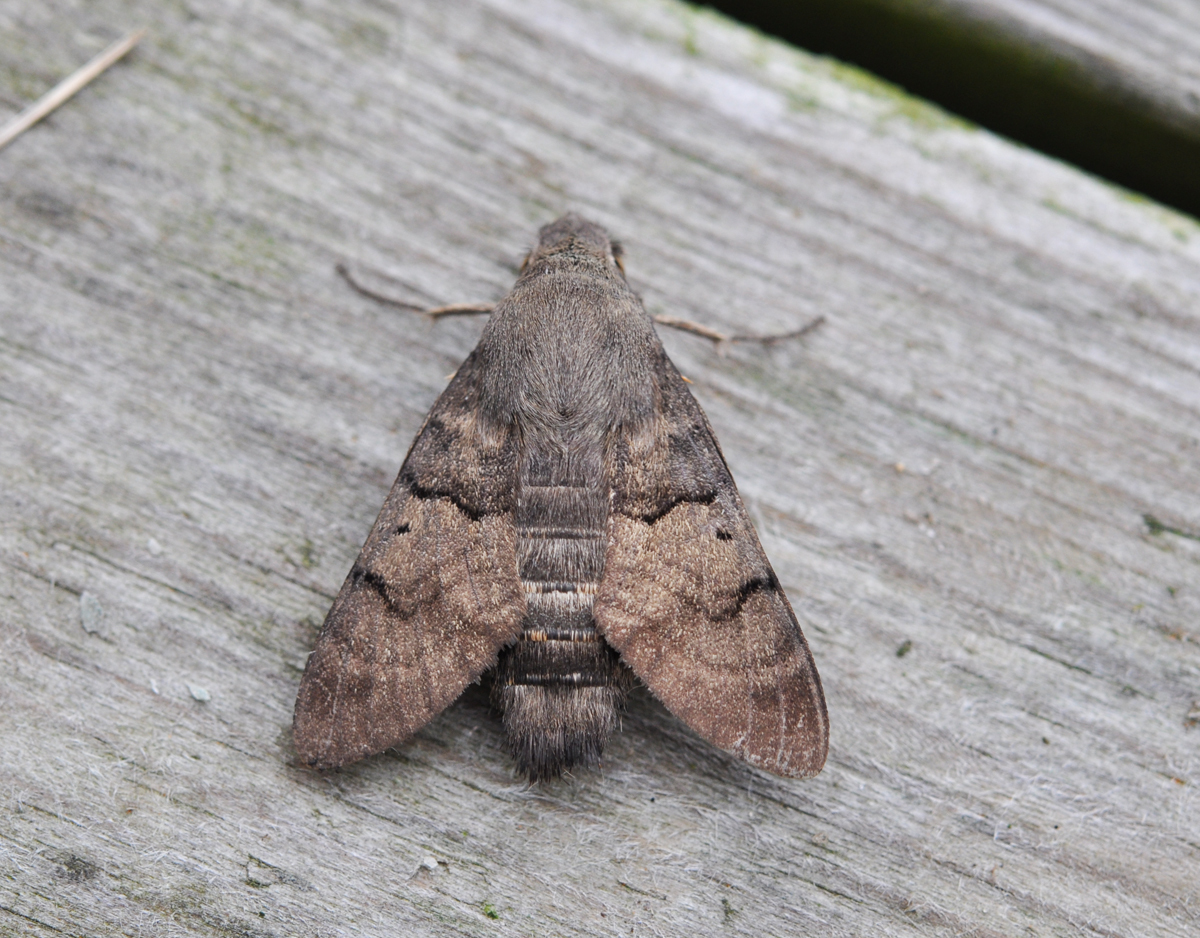 We've had a weekend with unusually warm weather forthis time of the year, and a number of rare migrant moths have been recorded. This Hummingbird Hawk-moth was found inside the ringing lab today, the third record at Revtangen BO. Dagsvermer.

Norwegian summary of ringing results:
Sidensvans 11 (første i 2018), gjerdesmett 7, rødstrupe 13, måltrost 2, Rødvingetrost 9, "ØSTLIG" MØLLER 1, Munk 4, GULBRYNSANGER 1, fuglekonge 13, blåmeis 105, kjøttmeis 6, stær 1, gråspurv 1, bokfink 2, bjørkefink 4, grønnfink 6, grønnsisik 2, gulspurv 1. Total = 189.