Revtangen BO August 31st
Increase in Warblers and Sand Martins
The last day of summer and autumn birds are starting to appear. The first Great Spotted Woodpecker of the autumn turned up, as did the first Coal Tit. Two new Barred Warblers were trapped, seems like there are lots of them around at the moment. Another bumper catch of Sand Martins produced a decent total for the day. Nets open 06.30-15, netmeter hours approx. 2700. Playback on Garden Warbler, Barred Warbler and Grasshopper Warbler through the night, Tree Pipit, Meadow Pipit, Grey Wagtail, European Goldfinch and Sand Martin during the day.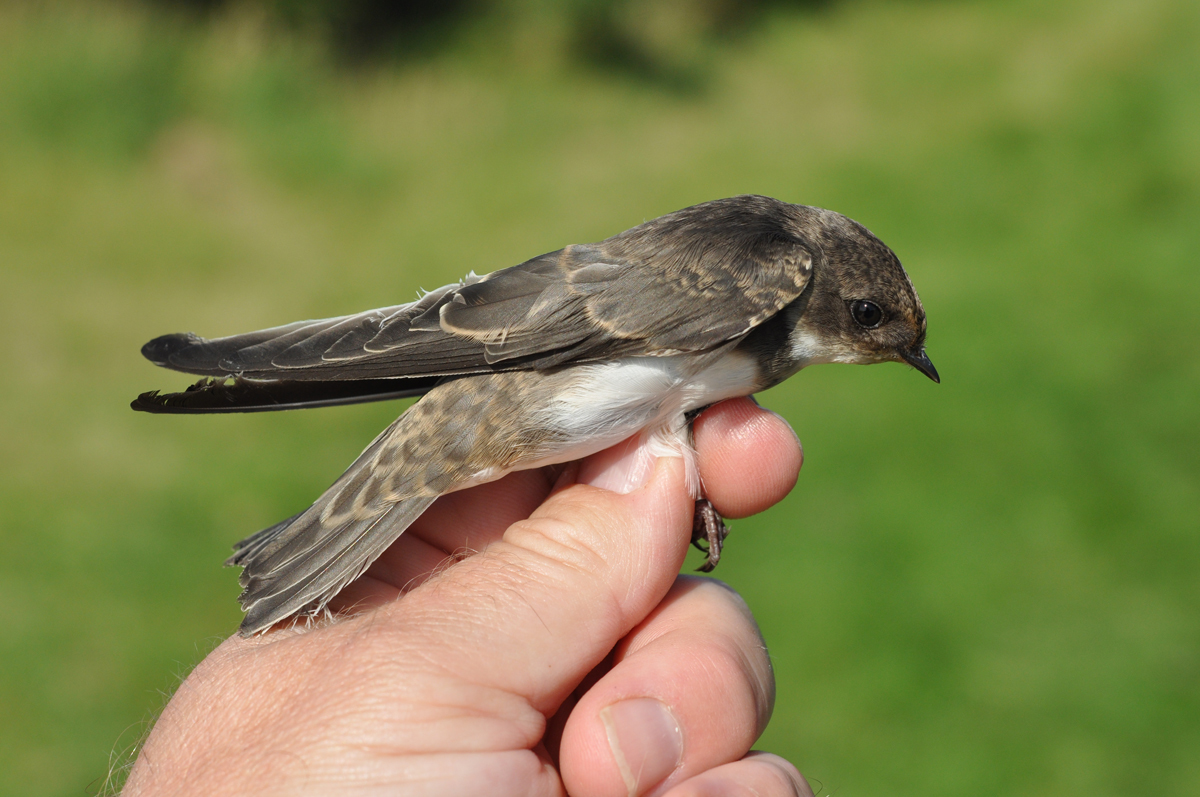 Sand Martin (1 cy) number 1000 at Revtangen in 2018. Sandsvale 1K.

Ringed: Great Spotted Woodpecker 1, Sand Martin 125, Tree Pipit 1, Meadow Pipit 17, Grey Wagtail 1, Dunnock 1, European Robin 4, Reed Warbler 2, Sedge Warbler 1, Common Whitethroat 3, Garden Warbler 18, BARRED WARBLER 2, Blackcap 6, Willow Warbler 6, Chiffchaff 1, Coal Tit 1, House Sparrow 2, Tree Sparrow 3, Greenfinch 4, Eurasian Siskin 25, European Goldfinch 1. Total = 225. Also 5 controls, including 2 Sand Martins not from Revtangen.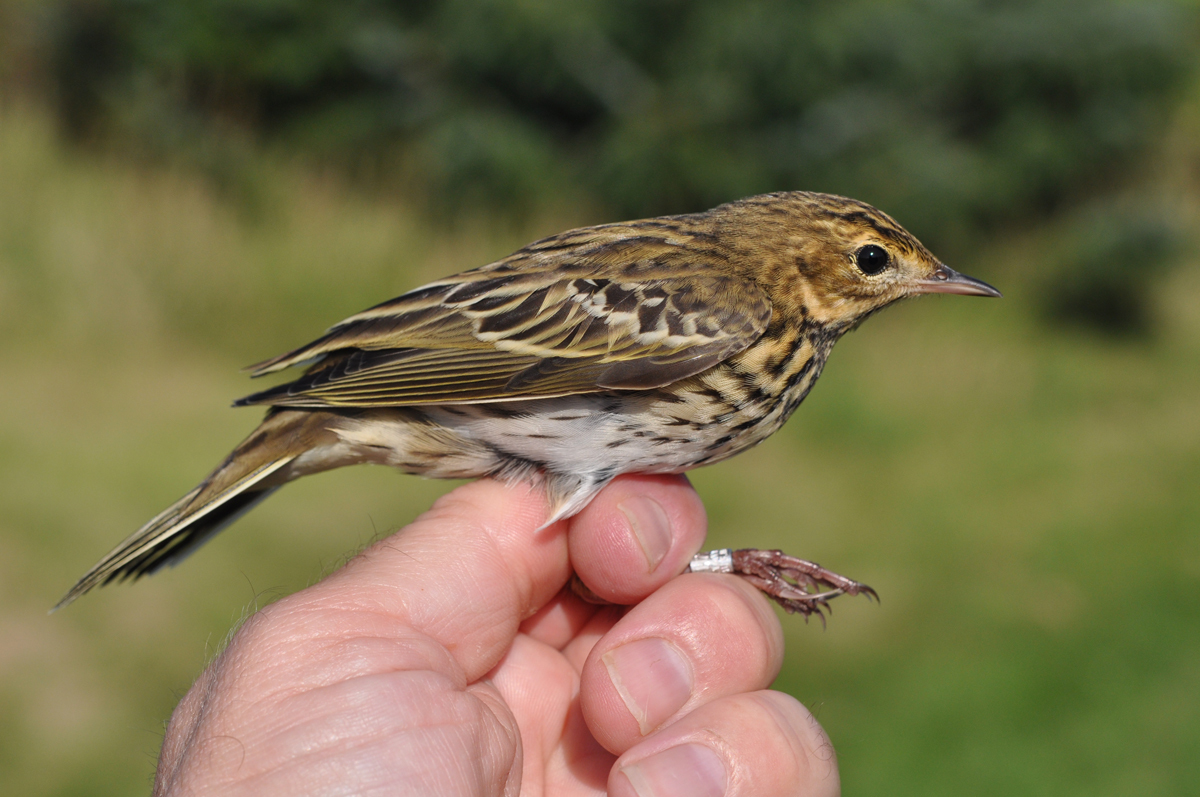 Tree Pipit number 200 at Revtangen BO in 2018 was trapped today.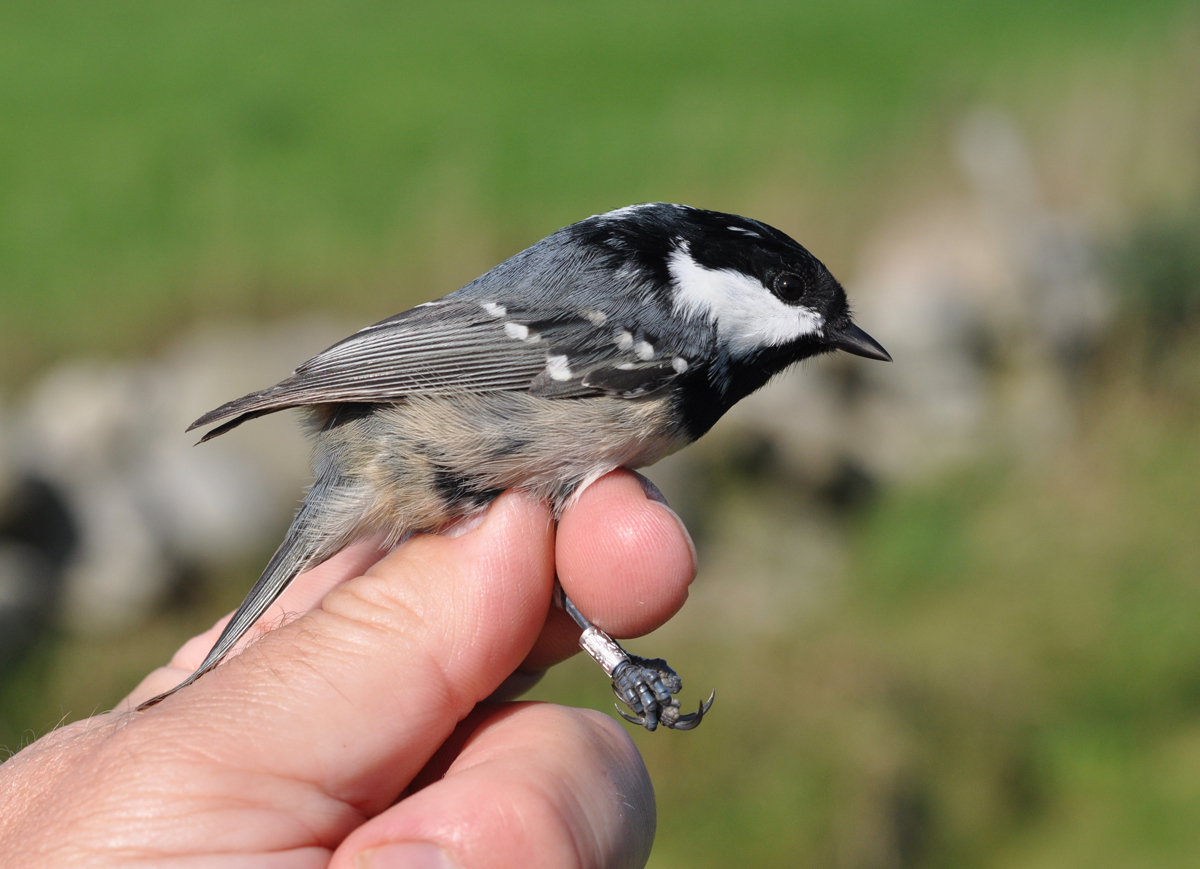 Coal Tit (1 cy). Svartmeis (1K).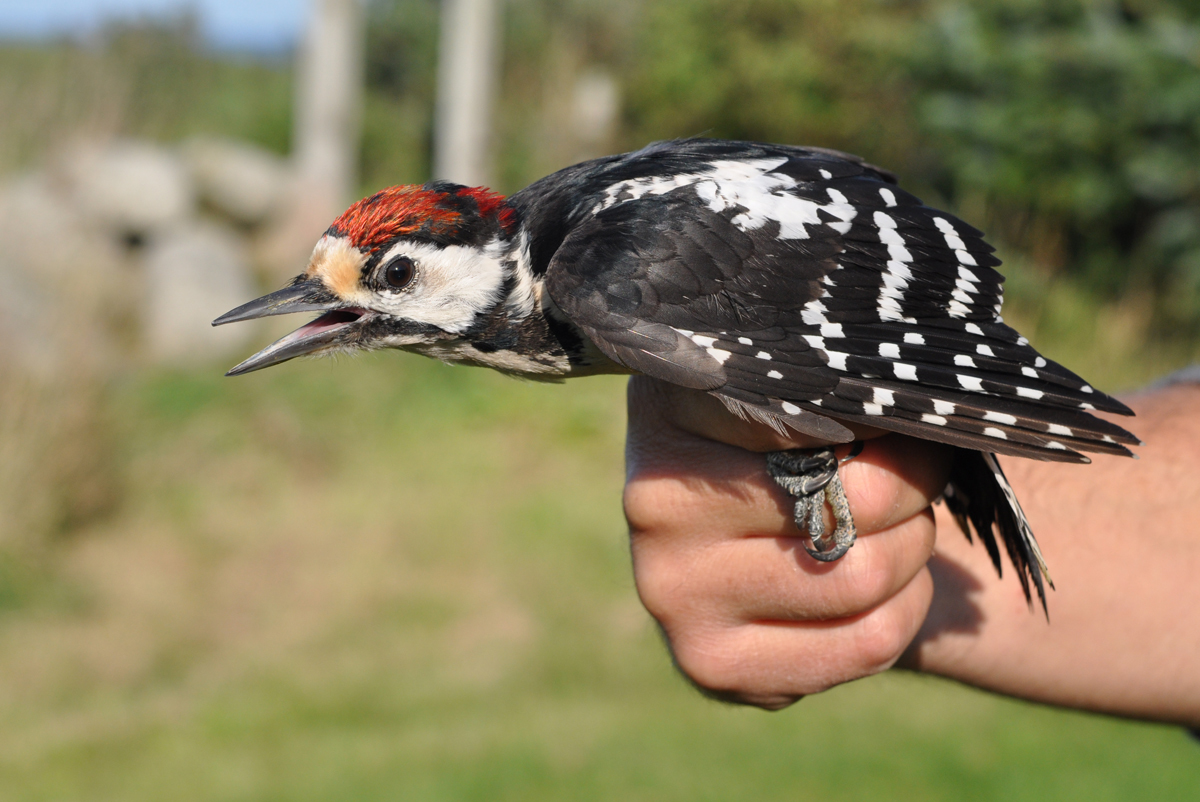 Great Spotted Woodpecker 1 cy male. Flaggspett 1K hann.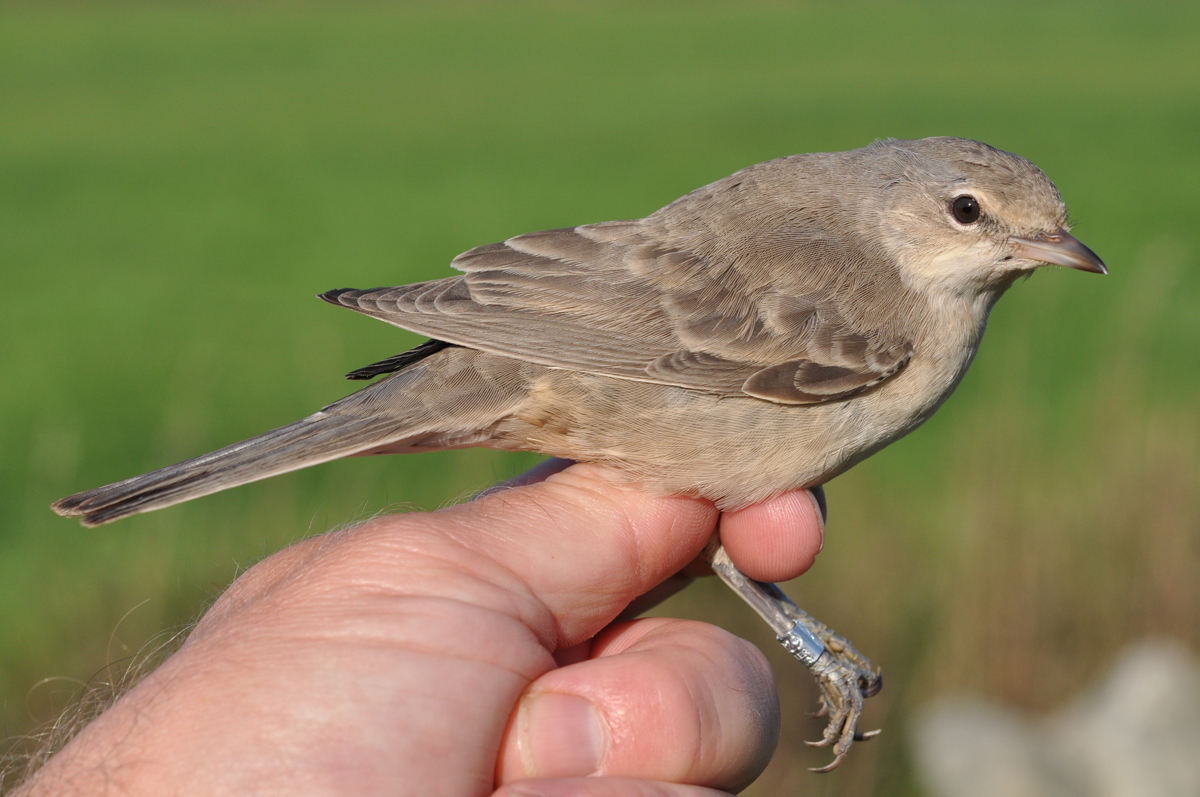 Barred Warbler number 3 and 4 (Both 1 cy) this autumn was trapped today. Hauksanger 1K.