Revtangen BO November 6th-7th
A few days of decent trapping conditions to round off the season. It is always important to trap and ring also into November, after all we are interested in collecting data that might shed light on how a warmer climate might influence the duration of the autumn migration. These two days we've had much warmer weather than usual for this late in the season, with nighttime temperatures not dropping below 11-12 degrees. Nets open 07-14 on the 6th and 07-13 on the 7th, total netmeter hours approx. 4300. Playback on Redpoll, Yellowhammer, Grey Wagtail and Fieldfare (Fieldfare only on the 6th).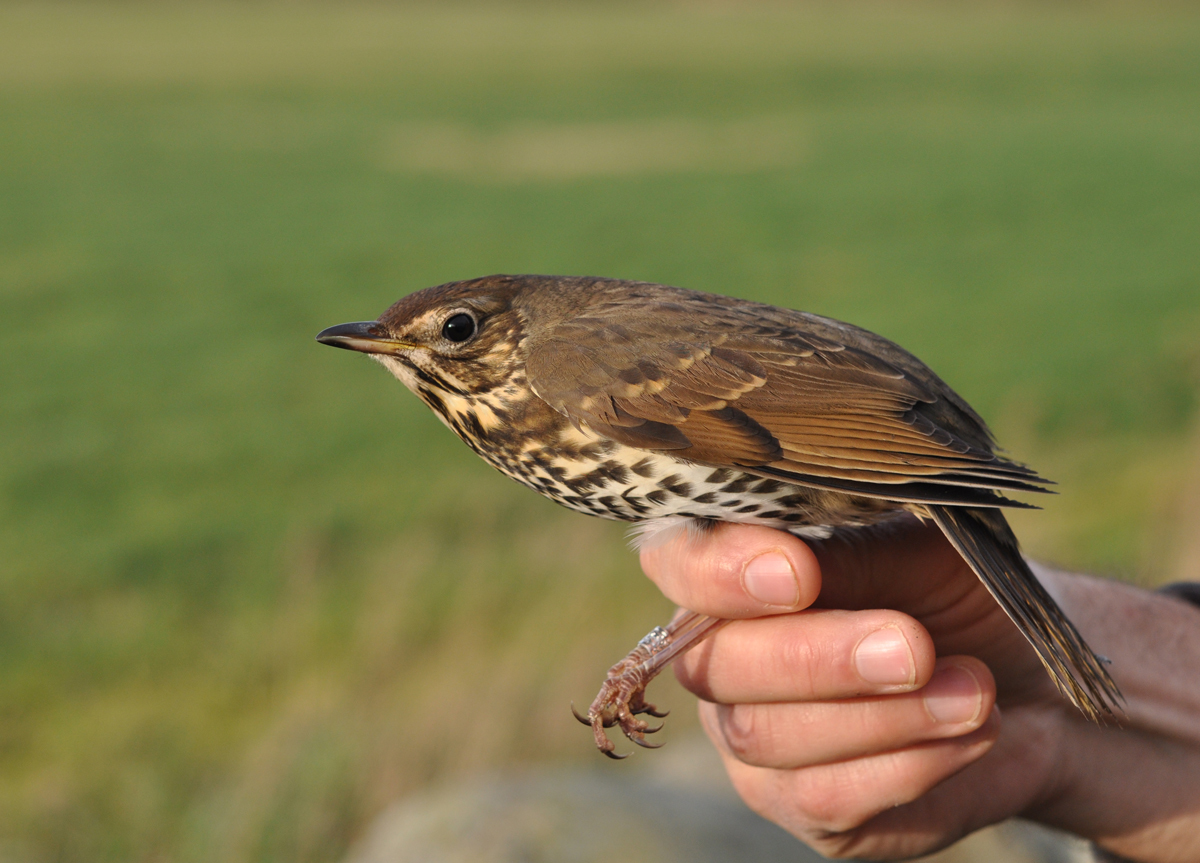 The weather is nice and mild, and late migrants have no problem finding food. This 1 cy Song Thrush tipped the scale at 92 grams, the heaviest Song Thrush ever weighed at Revtangen BO! Måltrost 1K.

Ringed: Grey Wagtail 3, Winter Wren 4, European Robin 2, Common Blackbird 5, Fieldfare 4, Redwing 2, Song Thrush 1, Blackcap 5, Goldcrest 3, Coal Tit 3, Blue Tit 20, Great Tit 1, Common Starling 6, House Sparrow 1, Tree Sparrow 4, Chaffinch 2, Greenfinch 6, Mealy Redpoll 82, COUES'S ARCTIC REDPOLL 6, Lesser Redpoll 1, Yellowhammer 29. Total = 190. Also 34 controls, including a Mealy Redpoll from Finland.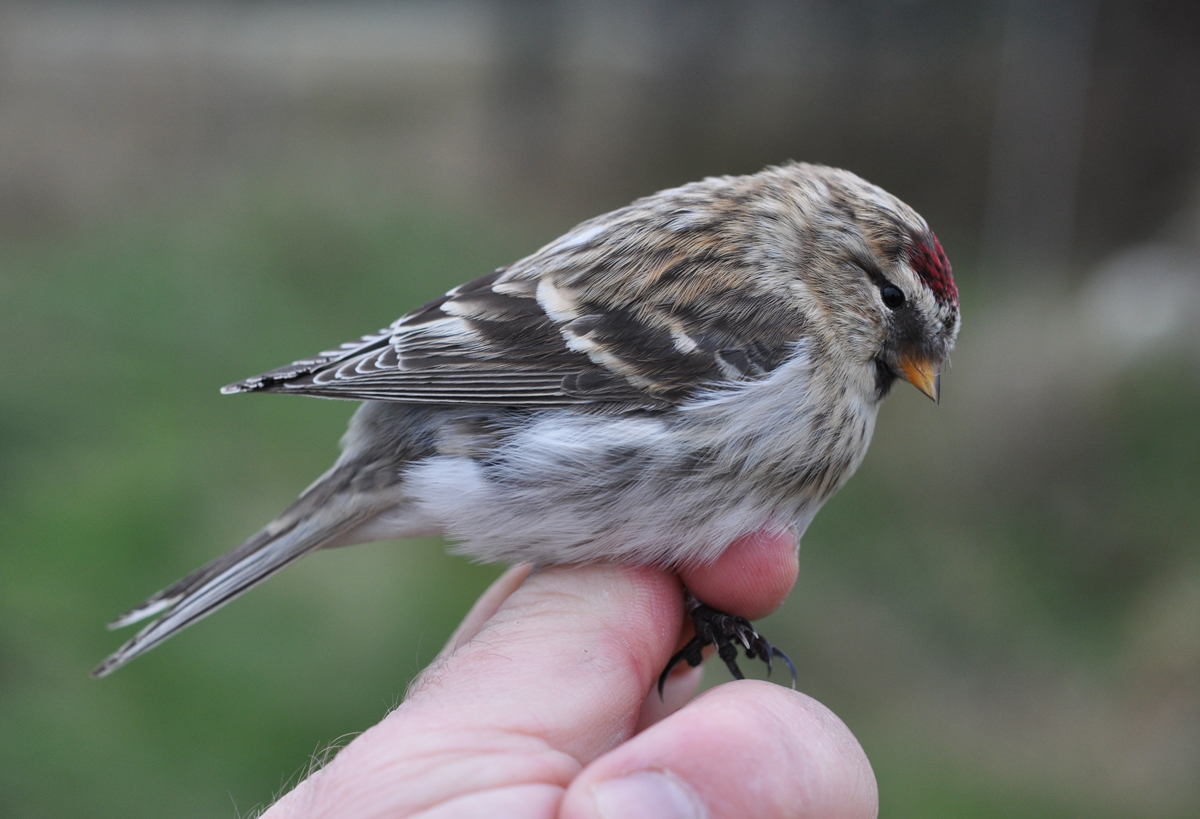 6 new Coues's Arctic Redpolls were ringed the last couple of days. Polarsisik.

Norwegian summary of ringing results:

Vintererle 3, gjerdesmett 4, rødstrupe 2, svarttrost 5, gråtrost 4, rødvingetrost 2, måltrost 1, munk 5, fuglekonge 3, svartmeis 3, blåmeis 20, kjøttmeis 1, stær 6, gråspurv 1, pilfink 4, bokfink 2, grønnfink 6, gråsisik 82, POLARSISIK 6, brunsisik 1, gulspurv 29. Total = 190. Også 34 kontroller, inkl. en gråsisik fra Finland.