Revtangen BO March 20th
Slow start to the trapping season
The 2016 trapping season has started, but so far only a couple of days with some notable arrivals of mainly Common Blackbirds. Before alle the nets were put in place we invested five days with garden work, including treetop cutting and opening the "pond-area" a bit more by removing a few trees and bushes. We also spent a full day with some "heavy" machinery, removing black-list species such as Rosa rugosa and Japanese Knotweed Reynoutria japonica. We also dug 3 new ponds, and we hope to fill these with water during April.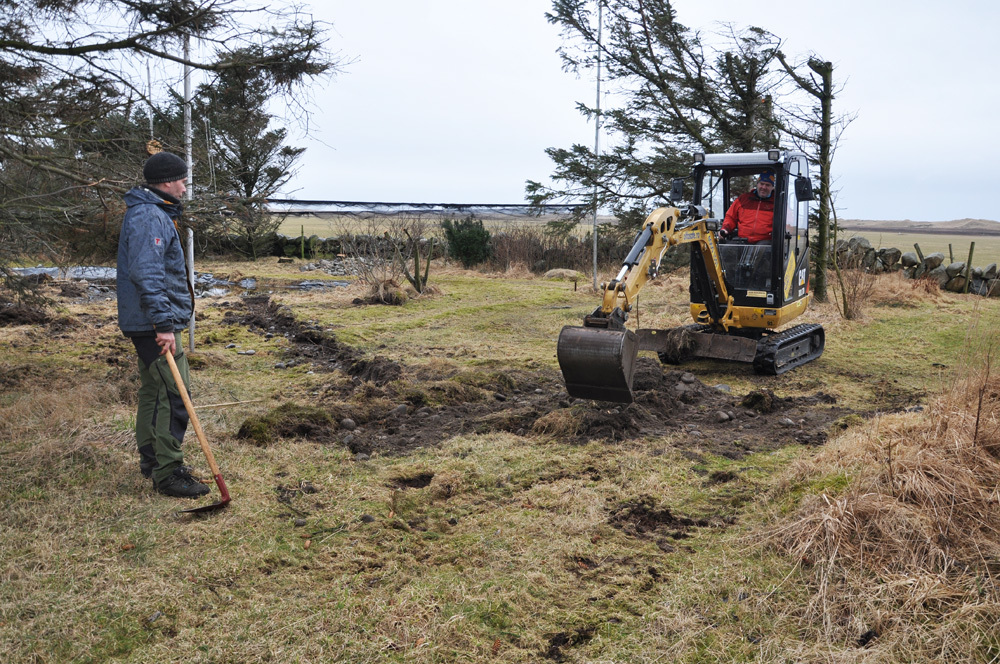 Another slightly smaller pond is created next the the one we made in 2015, with a narrow "channel" between them.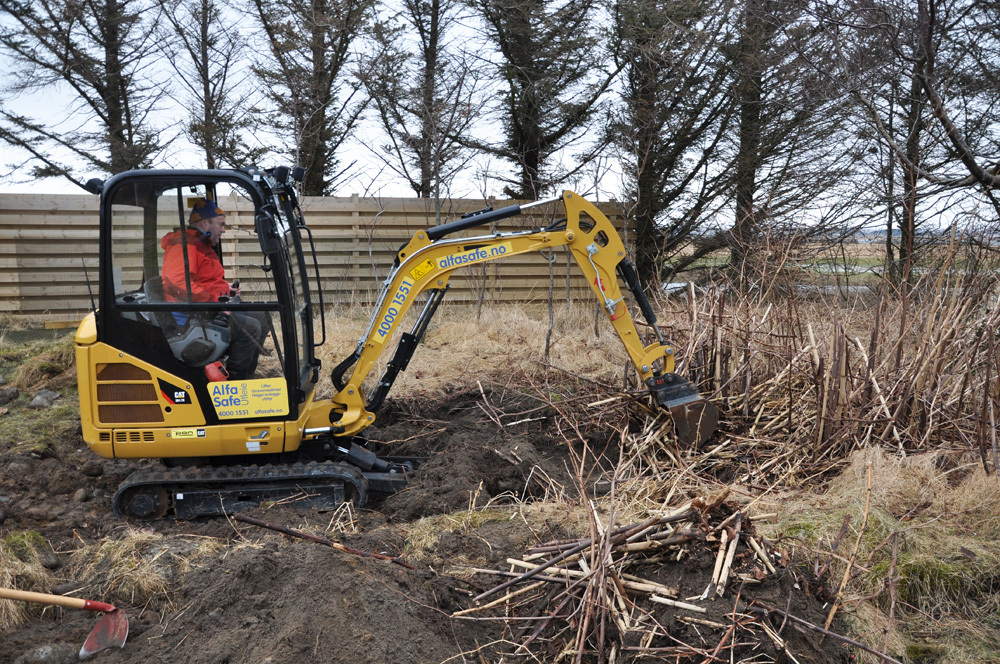 Removal of Japanese Knotweed (to be replaced with a pond mainly covered in aquatic plants).
Most nets were put up on March 11th, and by March 17th the bird observatory was fully operational. So far 101 birds have been ringed in 2016, around 40 of these have been migrants, incuding 39 Common Blackbirds and 2 European Robins. In addition, we have controlled 66 birds, including a very surprising adult male Common Blackbird with an Icelandic ring!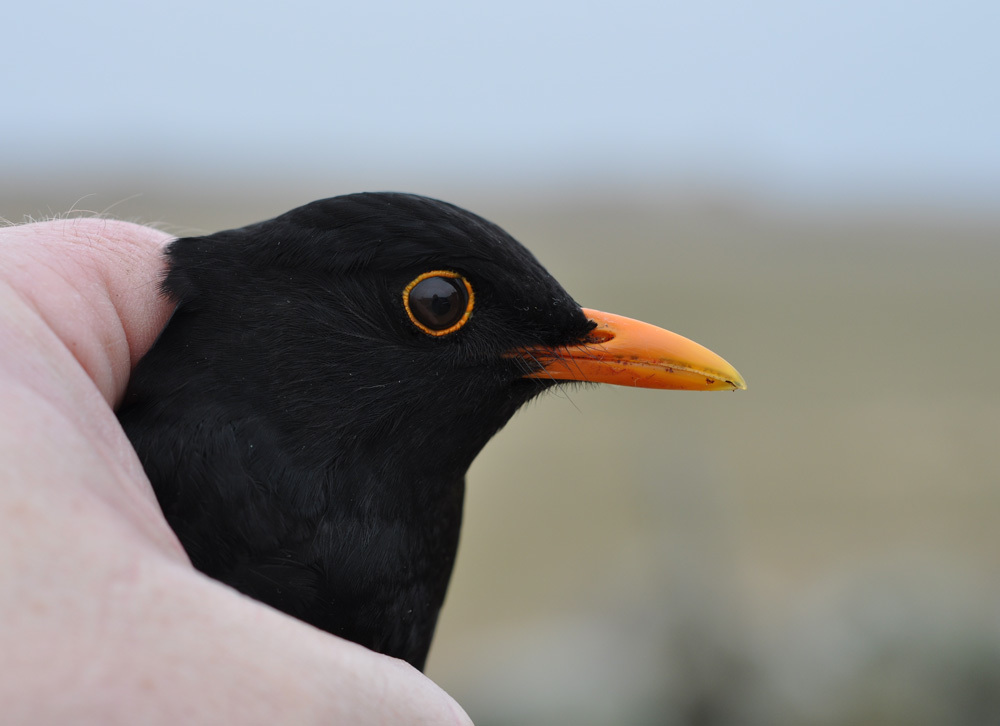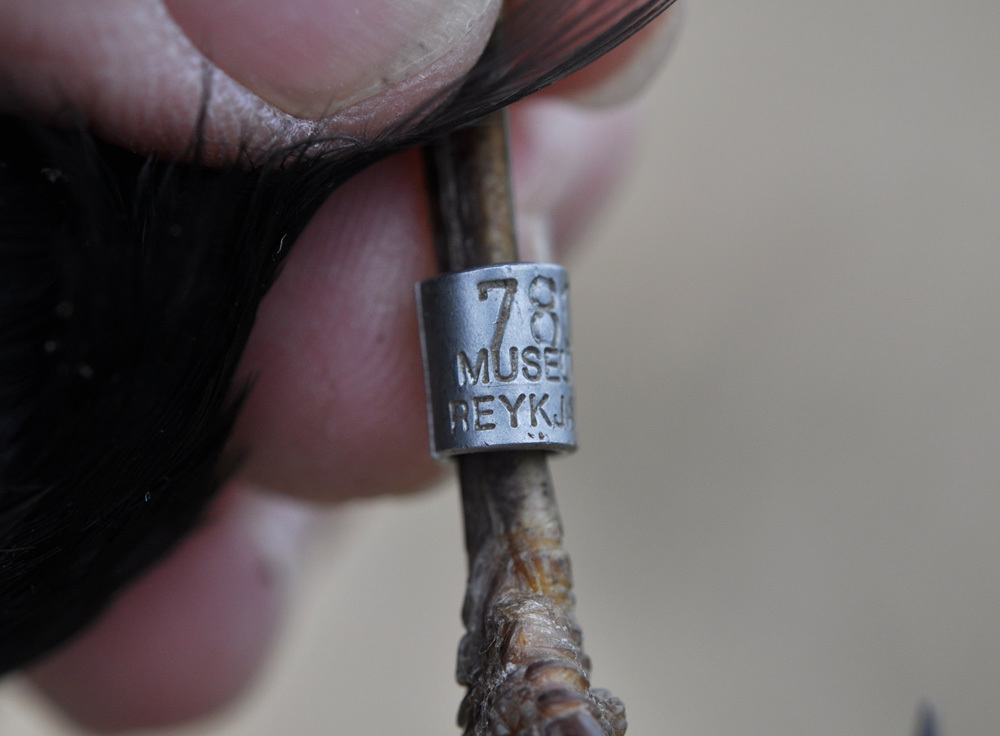 Common Blackbird with Icelandic ring, Revtangen BO March 13th 2016. 
Alf Tore Mjøs