Revtangen BO November 5th
Juvenile Common Scoters migrating past Reve kai
Another cloudy and a b it too windy day, but the wind was in the east so worth a try. Despite playback on Fieldfare, Grey Wagtail, Long-tailed Tit and Bohemian waxwing there was not a lot to catch, as movements of passeries trough the area was very limited. Nets open 07.30-15.30, netmeter hours approx. 2500. 
Ringed: Grey Wagtail 2, Fieldfare 5, Common Blackbird 2, Redwing 6, Blackcap 4, Goldcrest 1, Long-tailed Tit 7, Blue Tit 6, House Sparrow 1, Tree Sparrow 3, Greenfinch 1. Total = 38. Also 14 controls. 
Observations: Lots of seaducks and some auks and loons were on the move over the sea. A 1 hours sample count 10-11 produced 2 Red-throated Loons, 2 Great Northern Loons, 740 Common Scoters, 17 Velvet Scoters, 1 Northern Pintail, 3 Wigeaons, 3 Teal, 11 Greater Scaup, 3 Razorbill and 10 Little Auk moving SW. A male Hen Harrier and a White-tailed Eagle flew by the station, and the british-ringed Pied Wagtail was still at Reve kai.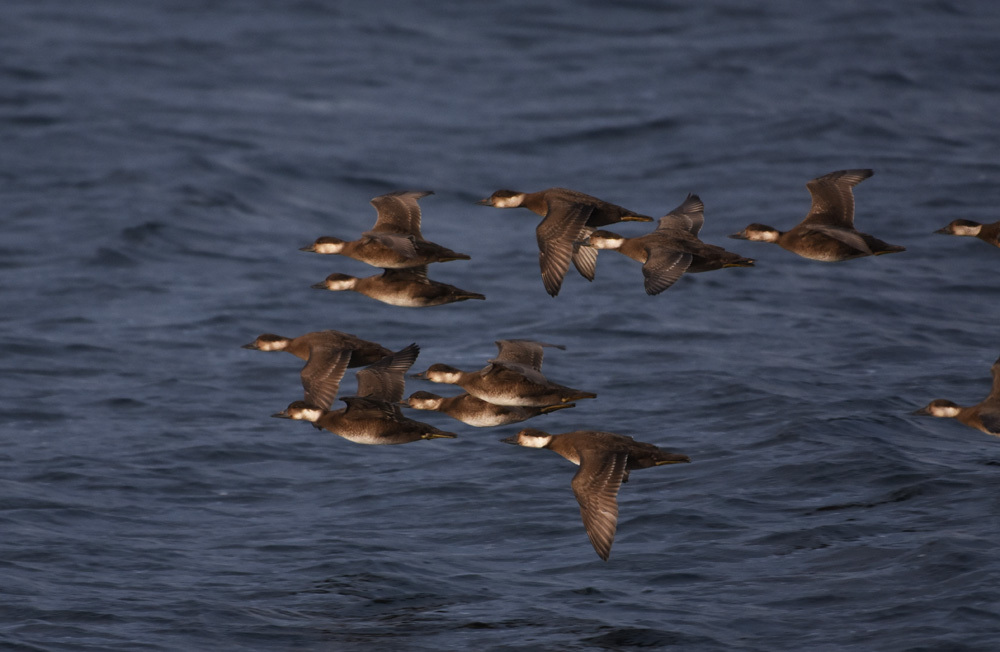 Juvenile Common Scoters migrating past Reve kai. Juvenile svartender.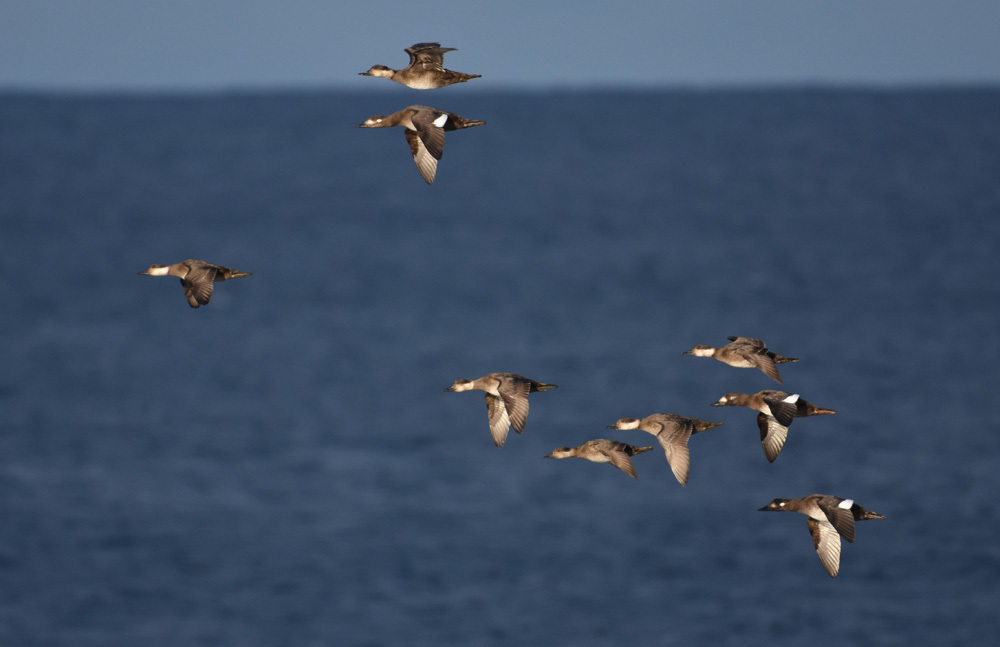 Common- and Velvet Scoters. Svartand og sjøorre.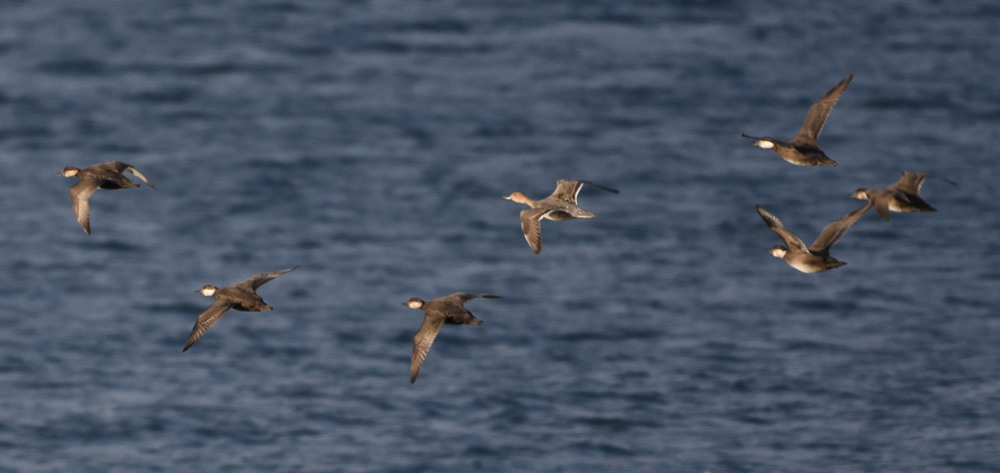 This Northern Pintail migrated in a flock of Common Scoters, didn't realize it was there before I looked at the pictures.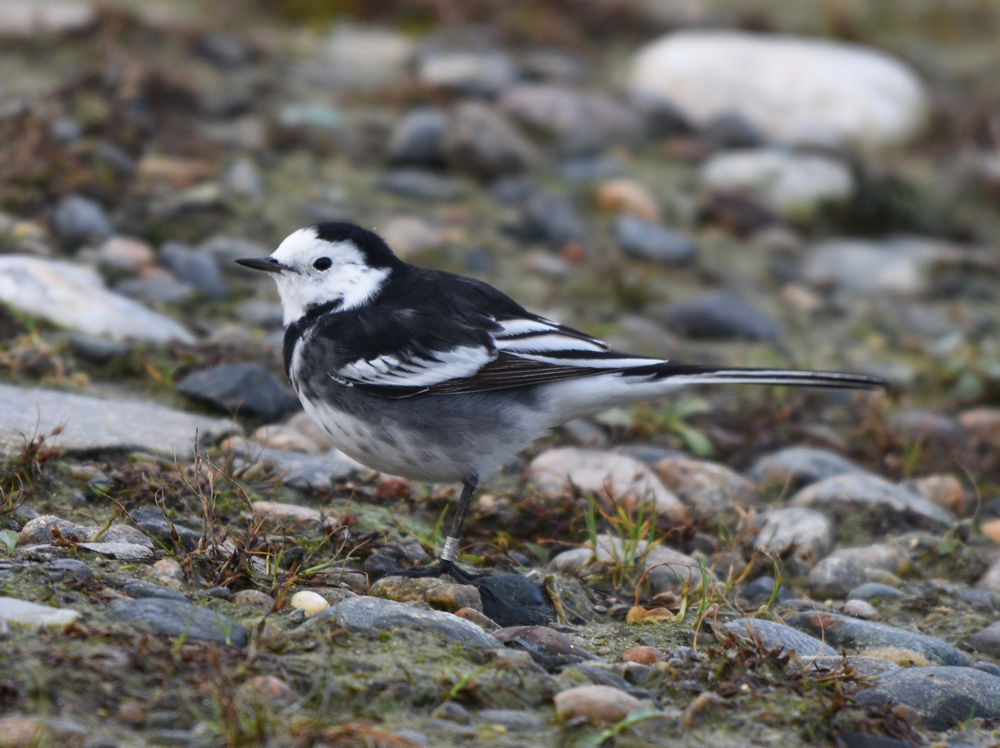 The Pied Wagtail with a BTO-ring was still at Reve kai today, first seen at the end of February. We have now received news from BTO that it was ringed as a 2cy male at Kessingland, Lowestoft, Suffolk on February 4th 2015. Svartryggerle.
Renate Berg, Espen Helgesen, Haavard Husebö and Alf Tore Mjös