Revtangen BO November 2nd
New record for Winter Wren
A couple of windy days gave way to a sunny and calm late autumn day with lots of birds still on the move. Nets open 07.30-17, netmeter hours approx. 3400. Playback on Common Blackbird, Redwing and Fieldfare around dawn, later on Grey Wagtail, Redpoll, Yellowhammer, European Goldfinch and Bohemian Waxwing. 
Ringed: Grey Wagtail 5, Bohemian Waxwing 5, Winter Wren 4, Common Blackbird 1, Redwing 4, Fieldfare 21, Goldcrest 7, Long-tailed Tit 61, Blue Tit 8, Great Tit 1, Treecreeper 1, Common Magpie 3, House Sparrow 1, Tree Sparrow 1, Brambling 1, Greenfinch 7, European Goldfinch 2, Mealy Redpoll 171, Coues's Arctic Redpoll 4, Lesser Redpoll 2, Eurasian Bullfinch 2 (first this season), yellowhammer 4. Total = 316. Also 14 controls.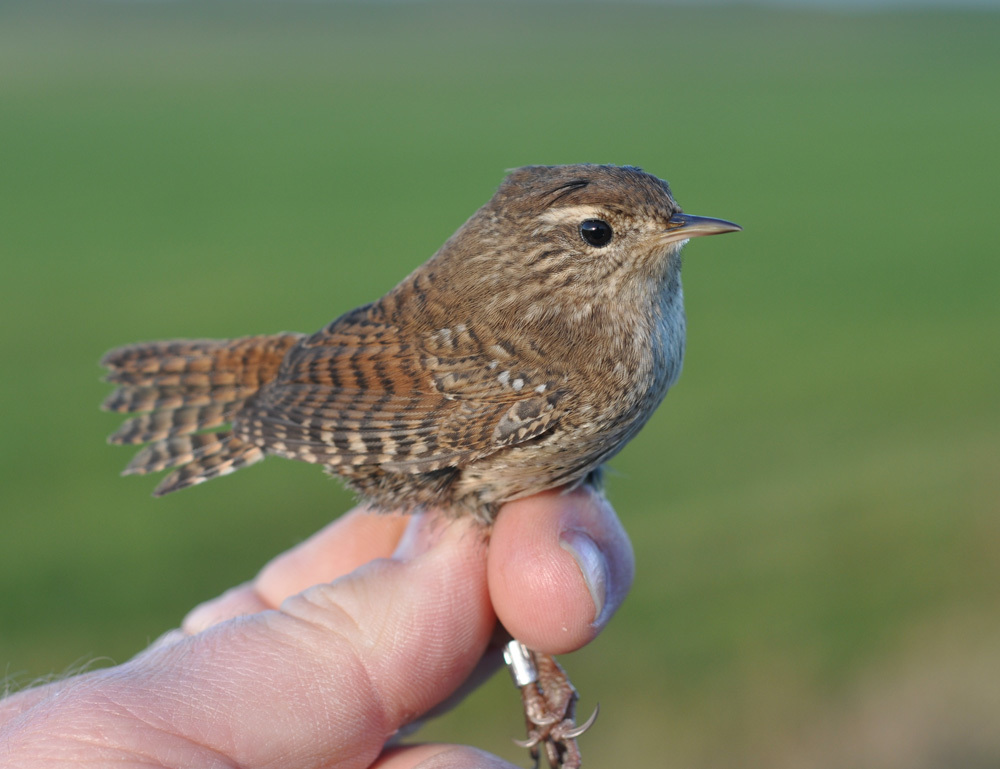 The 2016 total for Winter Wren increased to 212 during the day, narrowly beating the previous record of 210 from 2015. Gjerdesmett.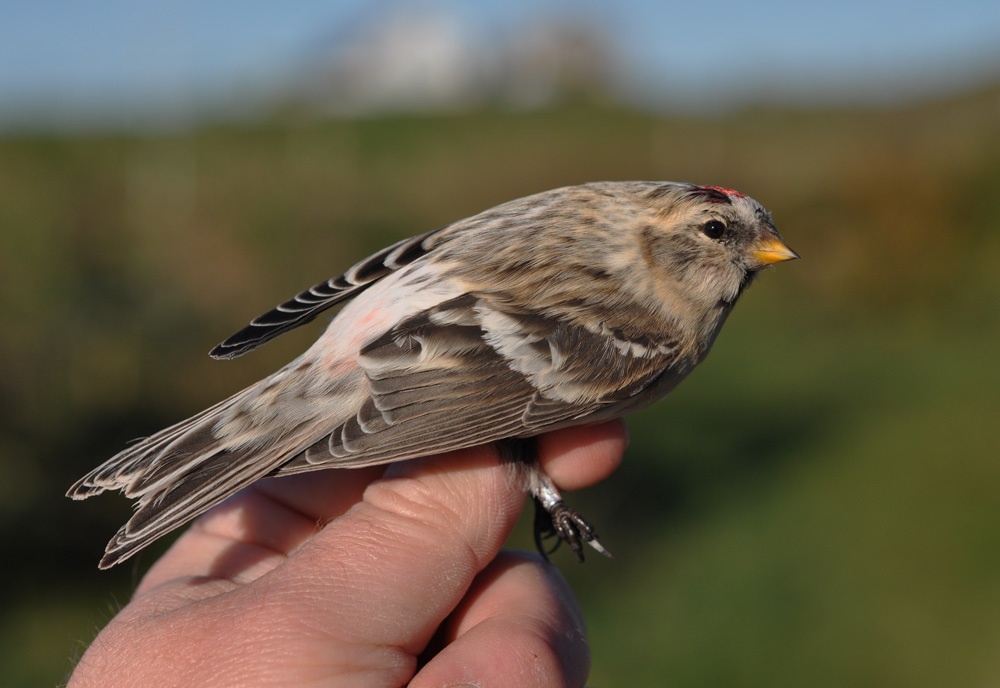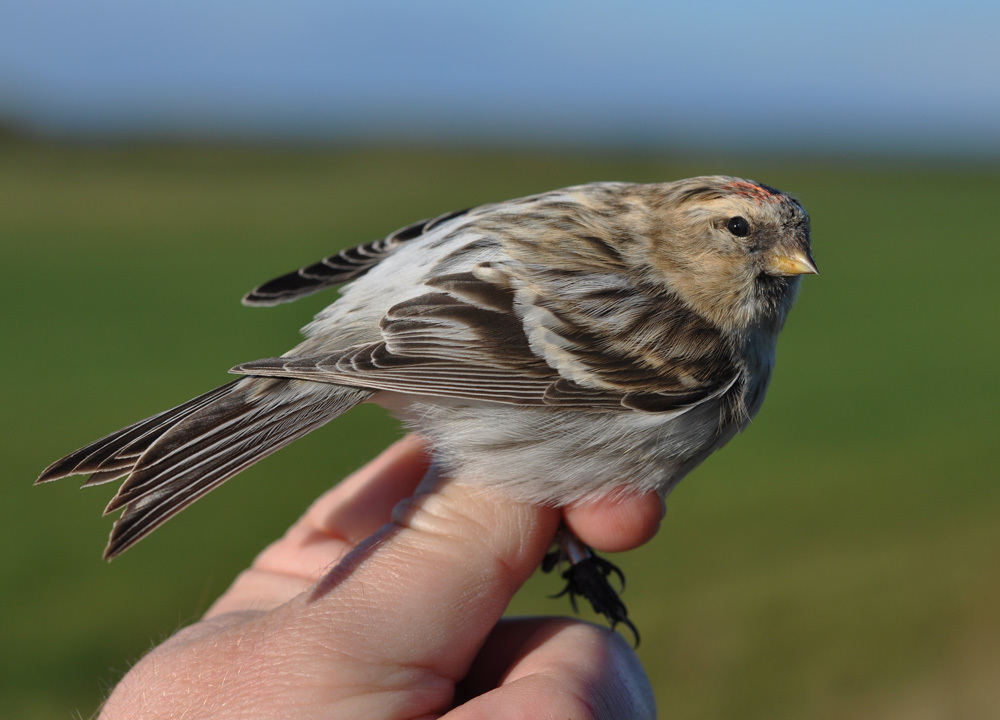 Today we had the first major arrival of redpolls at Revtangen BO. In between the 171 Mealies there were a few Coues's Arctic Redpolls. Adult male (top) and 1 cy. Polarsisik.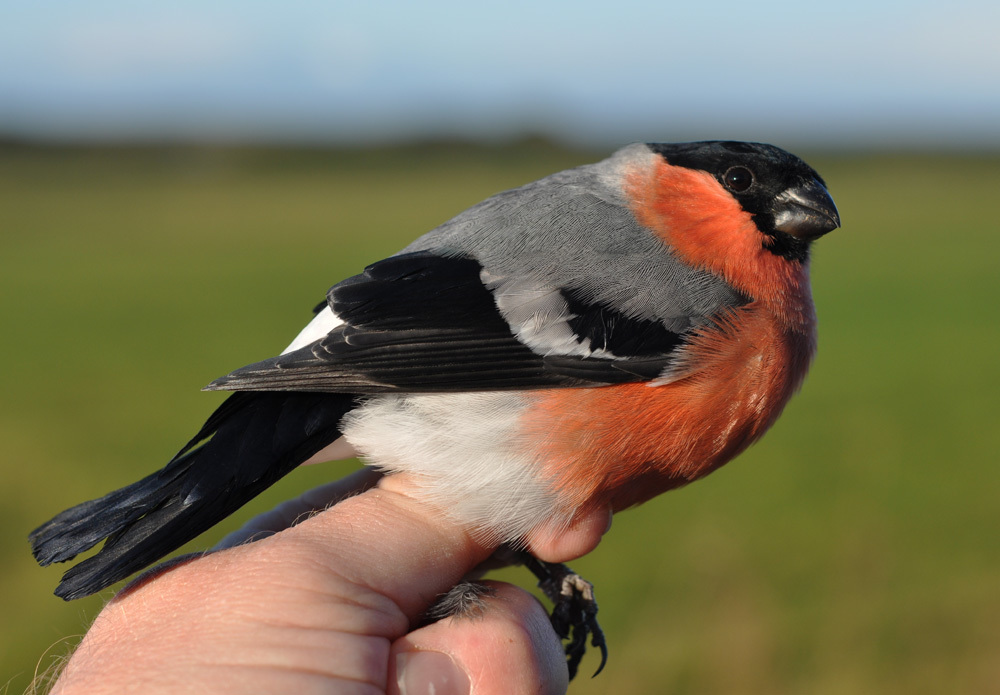 The first bullfinches of the autumn were trapped today. 2cy+ male. Dompap, adult hann.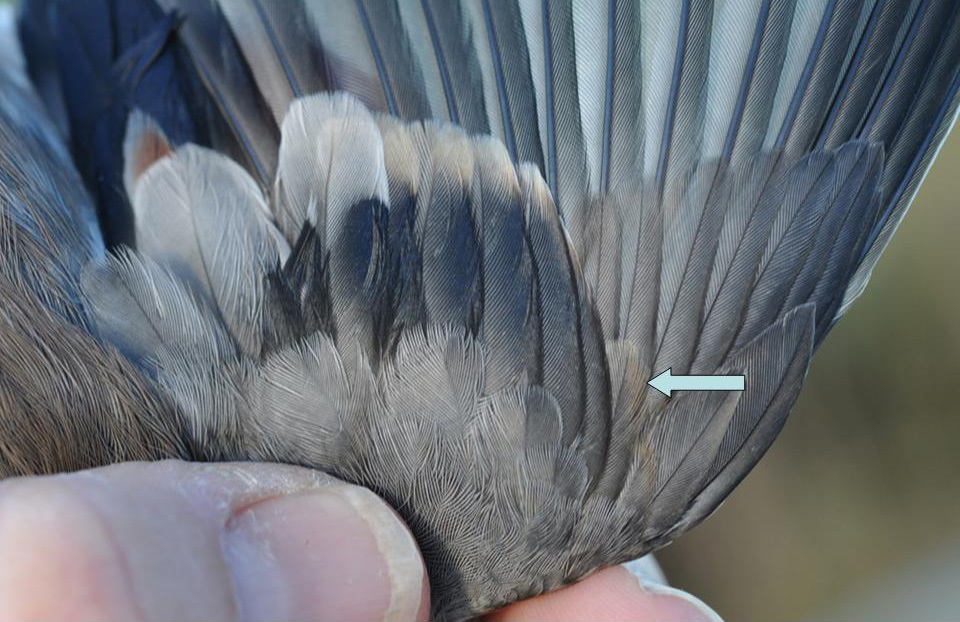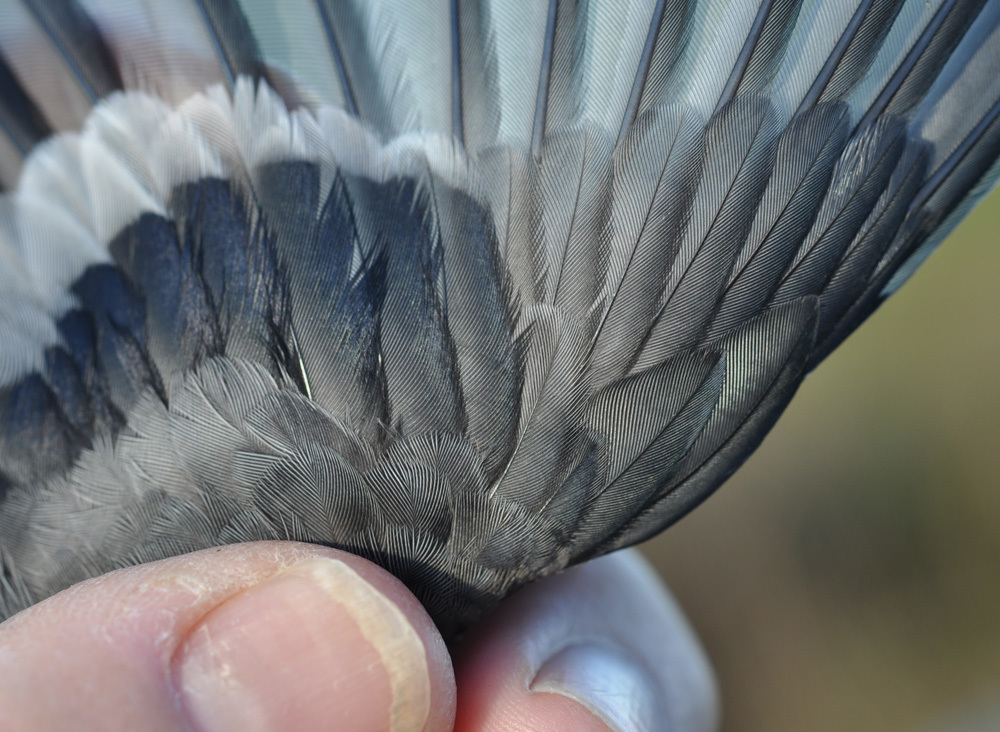 Bullfinches can easily be aged as 1 cy when the outer greater coverts are shorter and with buffish tips, as in the top photo of todays female where the five outer greater coverts are juvenile. The male in the lower photo is an adult with all gc of adult type. More important is the clour on the outer webs of the carpal covert - the short single covert between the greater coverts and the alula (white arrow). Notice the brown outer webs in the 1cy in the top photo, and compare with the greyish outer webs in the adult-type carpal covert in the lower photo. Some 1 cy birds have moulted all greater coverts, but not the carpal covert.
Observations: Grey Wagtail 10, Mealy Redpoll 500. 
Haavard Husebö and Alf Tore Mjös