Revtangen BO August 8th
6 Green Sandpipers today
Western Norway has had the rainiest summer for about 50 years, and the bad weather is set to continue. A break in the weather today though, with light shifting breeze and - increadibly - no rain! Nets open 06-20, netmeter hours approx. 4500. Playback on Green Sandpiper, Wood Sandpiper, Greenshank, Common Linnet (most of the day), Barn Swallow (afternoon/evening) and Sand Martin (afternoon/evening).
Ringed: Green Sandpiper 6, Barn Swallow 5, Sand Martin 7 (first this season), White Wagtail 6, Fieldfare 4, Common Whitethroat 2, Willow Warbler 19, Chiffchaff 2, Great Tit 3, Common Starling 1, Common Linnet 2. Total = 57. Also 3 controls, including a 1cy Willow Warbler not from Revtangen.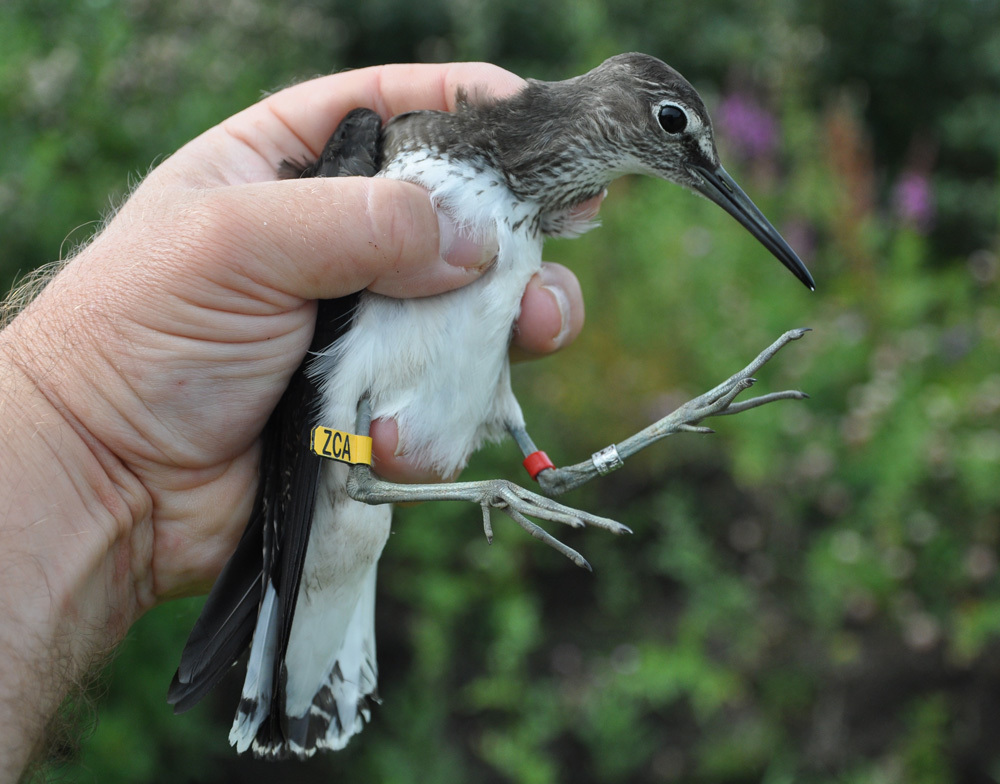 A record catch of 6 Green Sandpipers today took the 2017 total to 30 ringed. 
Alf Tore Mjös. 3 visitors.