Revtangen BO October 18th
Olive-backed Pipit, Lesser Spotted Woodpecker and Willow Warbler
Today was (unfortunately) a "half-day" at Revtangen. The weather was perfect with very light northeasterlies, but the weather forecast said "fog" and that's why nobody was there in the morning. Also, we had a meeting at 12 at the museum - we hate meetings in the trapping season! Some of the nets went up at 09 and down at 11.30, then all the nets were open 14-18. Netmeter hours approx. 1700. Playback on Olive-backed Pipit and Yellowhammer. 
Ringed: Lesser Spotted Woodpecker 1, OLIVE-BACKED PIPIT 1, Winter Wren 5, European Robin 7, Song Thrush 1, Redwing 7 (including 1 coburni), Common Blackbird 1, Blackcap 3, Chiffchaff 1, Willow Warbler 1, Goldcrest 8, Great Tit 4, Blue Tit 29, Willow Tit 2, Tree Sparrow 1 House Sparrow 1, Chaffinch 1, Brambling 2, Greenfinch 11, European Goldfinch 1. Total = 89. Also 7 controls.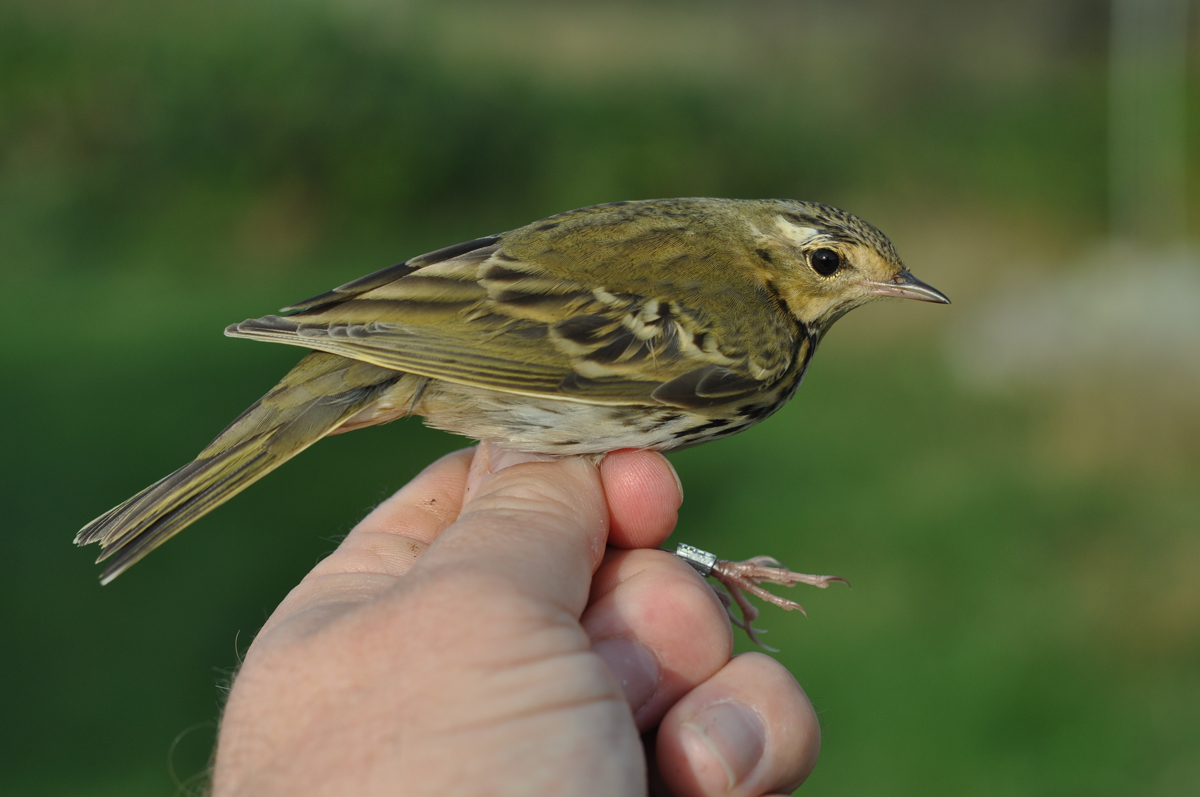 Olive-backed Pipit. There has been so many sightings this autumn in Norway that it would have been downright embarrassing not to trap one. Sibirpiplerke.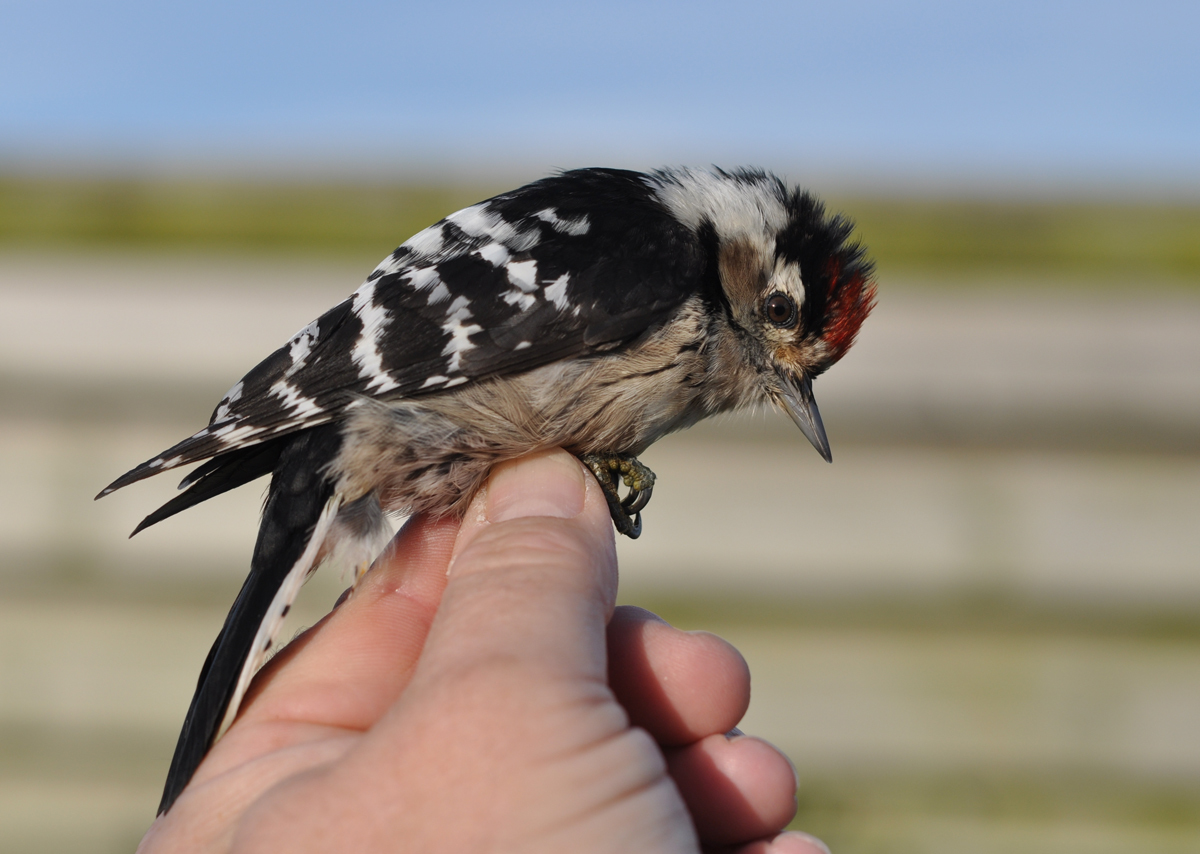 Our 10th Lesser Spotted Woodpecker this season. Dvergspett.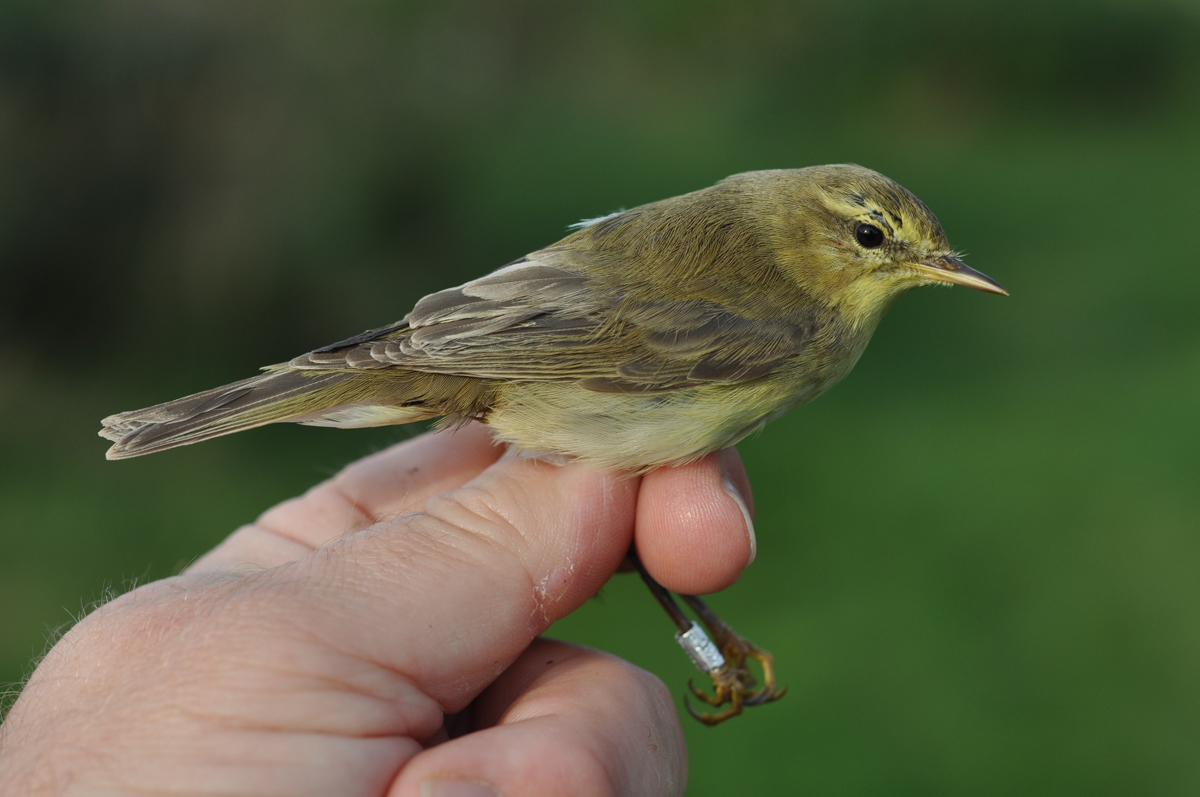 A late 1cy Willow Warbler was also noteworthy. Løvsanger 1K.
Alf Tore Mjös