Revtangen BO July 23rd
A larva of Puss Moth in our willows
Light easterlies in the morning turning west. part cloudy and rather warm, around 21 degrees C. Nets open 06.30-20, netmeter hours approx. 4300. Playback on Green Sandpiper and Common Linnet. 
Ringed: Green Sandpiper 2, Collared Dove 1, Meadow Pipit 1, White Wagtail 1, European Robin 1, Sedge Warbler 1, Common Whitethroat 2, Willow Warbler 13, Chiffchaff 1, Great Tit 3, Coal Tit 2 (first this season), Common Starling 9, House Sparrow 3, Chaffinch 6, Greenfinch 1, Lesser Redpoll 1, Common Linnet 8, Reed Bunting 1. Total = 57.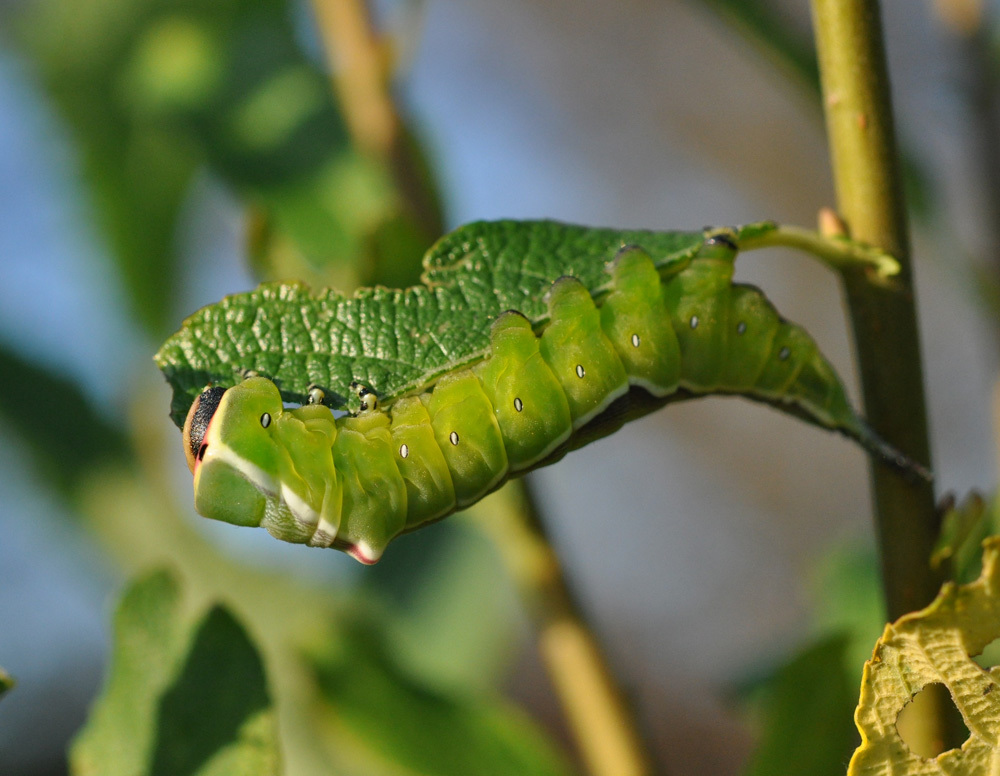 Moth trapping has been disappointing this July with no surprises in the traps. But we did find some larva of this Puss Moth in our willows....
Renate Berg, Asbjørn Folvik, Atle Espen Helgesen and Alf Tore Mjøs.