Revtangen BO March 2023
The first half of March was very cold and there was not much happening on the migration front. We did some trapping on 10 dates during the mont, 9 of these were from the 15th to the end of the month. 229 birds were ringed, as usual in March more than half were Common Blackbirds. 62 bird were controlled, including a Goldcrest ringed at Suyderoogh, Lauwersoog, The Netherlands in October last year. The best day was the 24th (63 birds).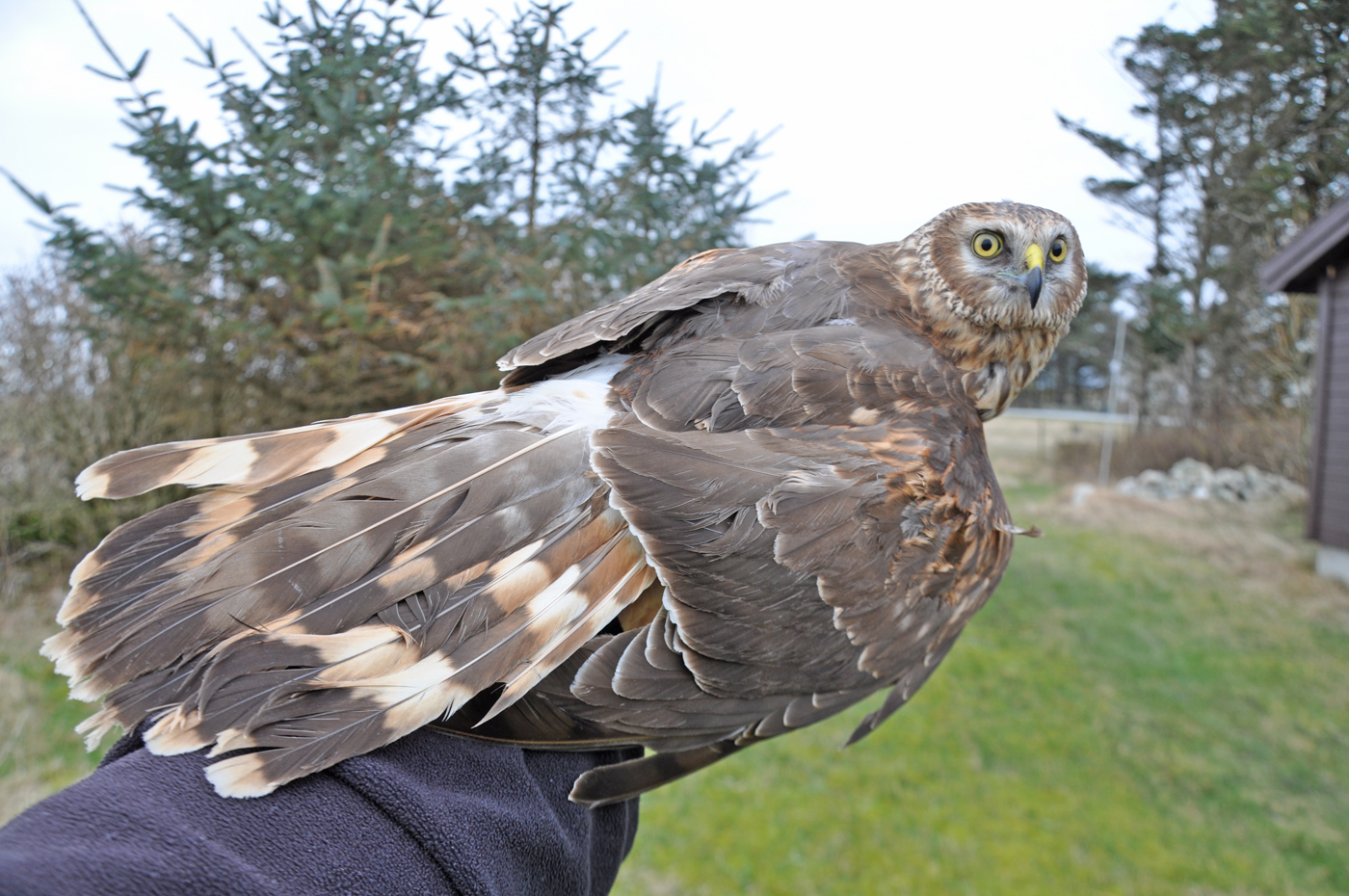 This 2 cy male Hen Harrier was the first ever ringed at Revtangen BO. Myrhauk 2K hann.

Ringed, March 2023: HEN HARRIER 1, Sparrowhawk 2, Eurasian Woodcock 4, Collared Dove 1, Winter Wren 1, European Robin 15, Song Thrush 3, redwing 6, Common Blackbird 123, Fieldfare 2, Goldcrest 10, Coal Tit 1, Great Tit 2, Common Starling 1, Tree Sparrow 12, House Sparrow 1, Chaffinch 8, Greenfinch 7, Yellowhammer 28, HYBRID YELLOWHAMMER X PINE BUNTING 1.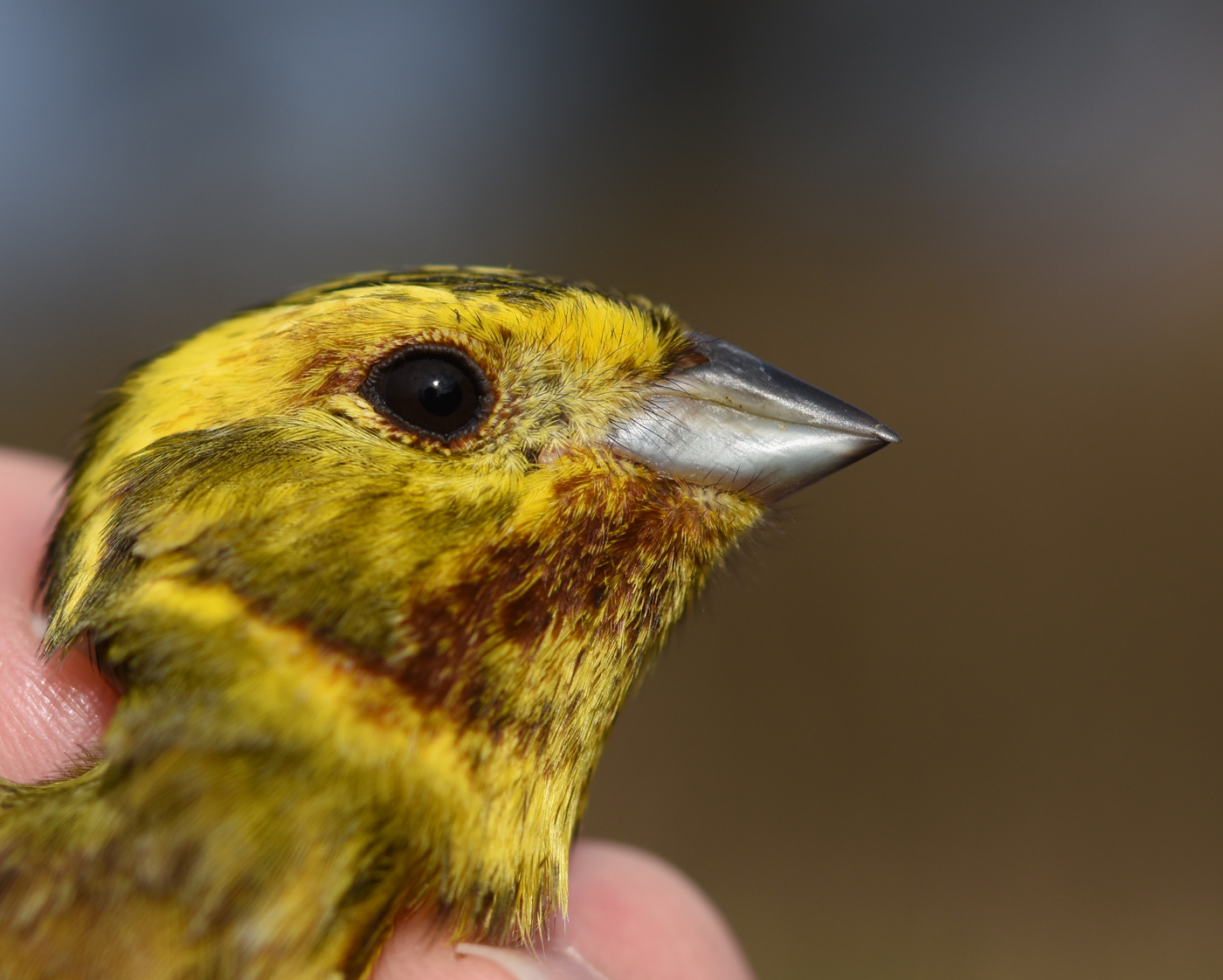 Hybrid Yellowhammer x Pine Bunting. Hybrid gulspurv x hvithodespurv.