Revtangen BO September 5th
A record-early Olive-backed Pipit was no doubt the bird of the day
Light easterlies in the morning, turning south and increasing, from around 11.30 windy and sunny and no birds were trapped after 12. Nets open 05.30-13.30, netmeter hours approx. 2500. Playback on Reed Warbler, Garden Warbler and Grasshopper Warbler through the night, Tree Pipit, Meadow Pipit, Grey Wagtail and European Goldfinch during the day. 
Ringed: Grey Wagtail 7, Tree Pipit 2, OLIVE-BACKED PIPIT 1, Meadow Pipit 27, European Robin 2, Redwing 1, Fieldfare 2, Grasshopper warbler 2, Reed Warbler 4, Garden Warbler 6, Blackcap 11, Willow Warbler 3, Chiffchaff 2, Blue Tit 1, Eurasian Nuthatch 1, Greenfinch 1. Total = 73.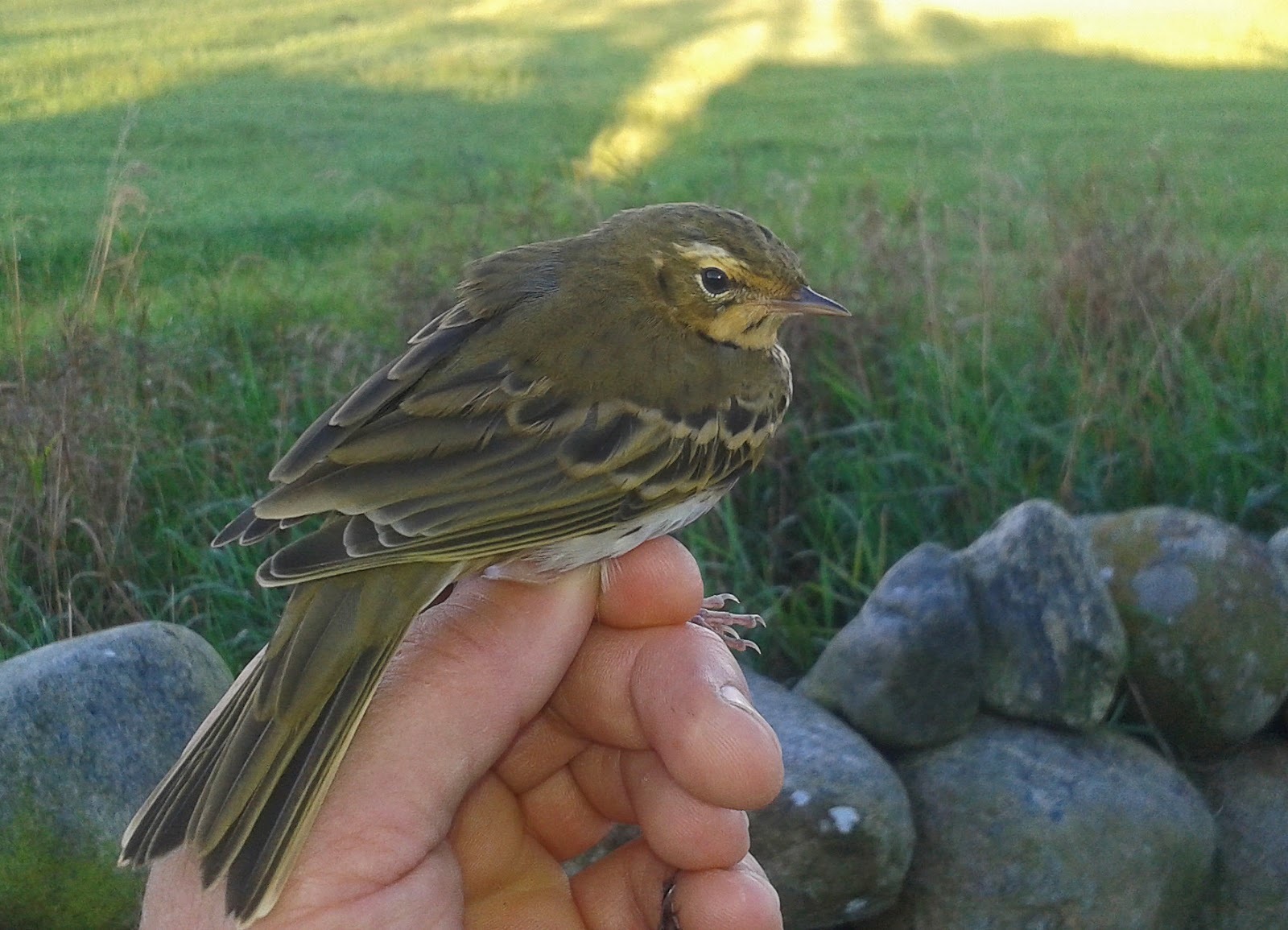 A record-early Olive-backed Pipit was no doubt the bird of the day. This is the 10th ringed at Revtangen BO. Sibirpiplerke.
Observations: Hen Harrier 2, Sparrowhawk 6, Common Kestrel 2, Grey Wagtail 12, Yellow Wagtail 5. 
Haavard Husebö and Alf Tore Mjös. 1 visitor.