Revtangen BO May 5th
The highlight of todays catch, Wood Warbler
Still sunny and very quiet on the migrant front. Light NE in the morning turning SW and then NW in the middle of the day. Nets open 05.15, netmeter hours approx. 3200. 
Ringed: White Wagtail 1, Meadow Pipit 1, European Robin 1, Lesser Whitethroat 1, Willow Warbler 1, Wood Warbler 1, Chiffchaff 3, Common Starling 1, House Sparrow 1, Lesser Redpoll 2, Yellowhammer 1. Total = 14. Also 8 controls, including a Common Blackbird not from Revtangen.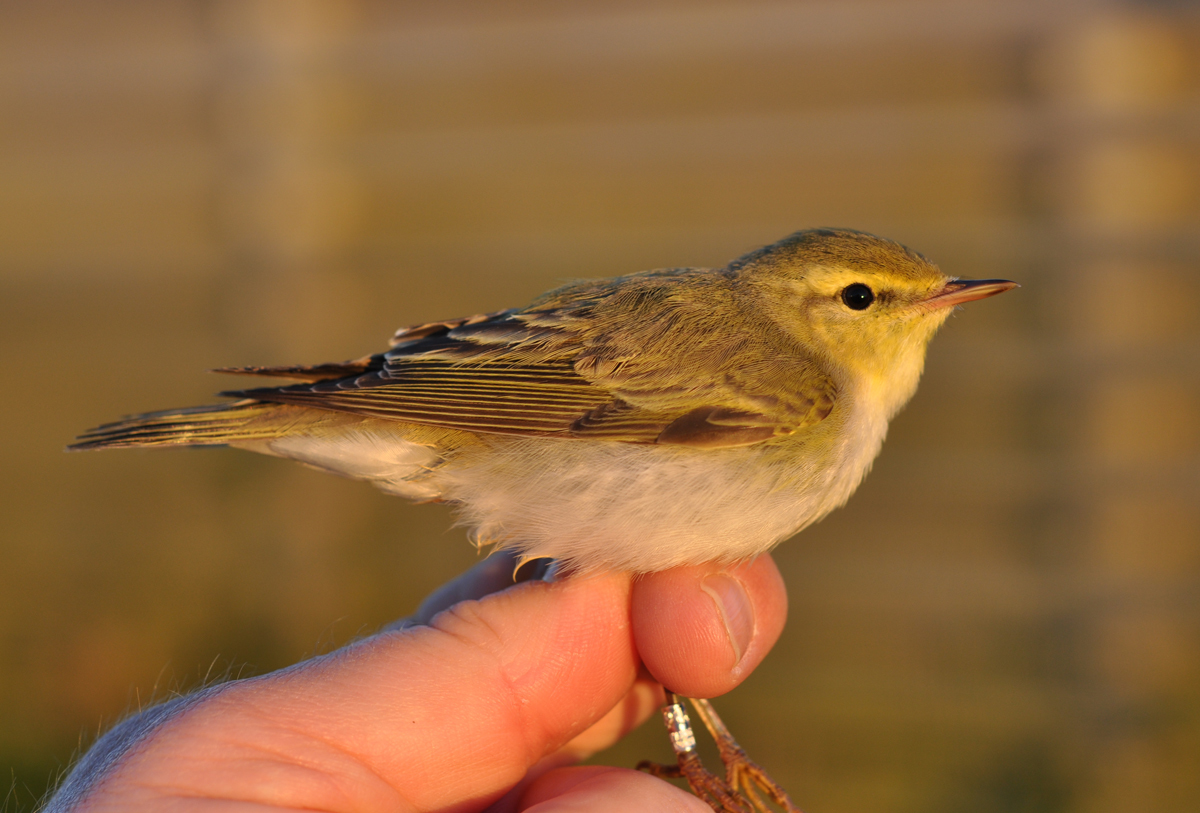 No doubt the highlight of todays catch, Wood Warbler is less than annual at Revtangen BO but most years we ring one or two. Bøksanger.
Ringmerket: Linerle 1, heipiplerke 1, rødstrupe 1, møller 1, løvsanger 1, bøksanger 1, gransanger 3, stær 1, gråspurv 1, brunsisik 2, gulspurv 1. Total = 14. Også 8 kontroller, inkl. en svarttrost merket annetsteds. 
Observations: Revtangen: Yellow-billed Loon 1, Great Northern Loon 34, Red-throated Loon 18, Black-throated Loon 4, Whimbrel 7, Bar-tailed Godwit 2, Turnstone 1, Gyrfalcon 1 2cy.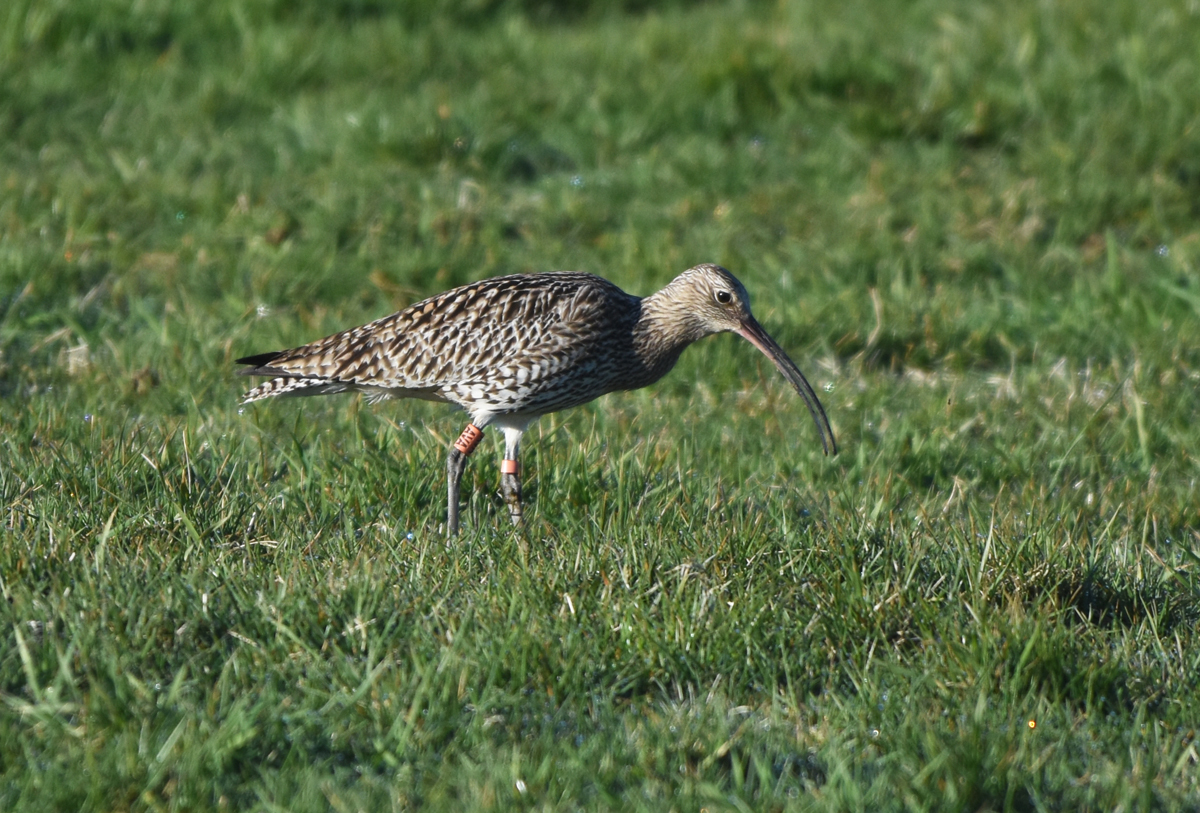 Eurasian Curlew with colourrings, just a few hundred meters away from where it wass ringed as a chick in 2013. Storspove.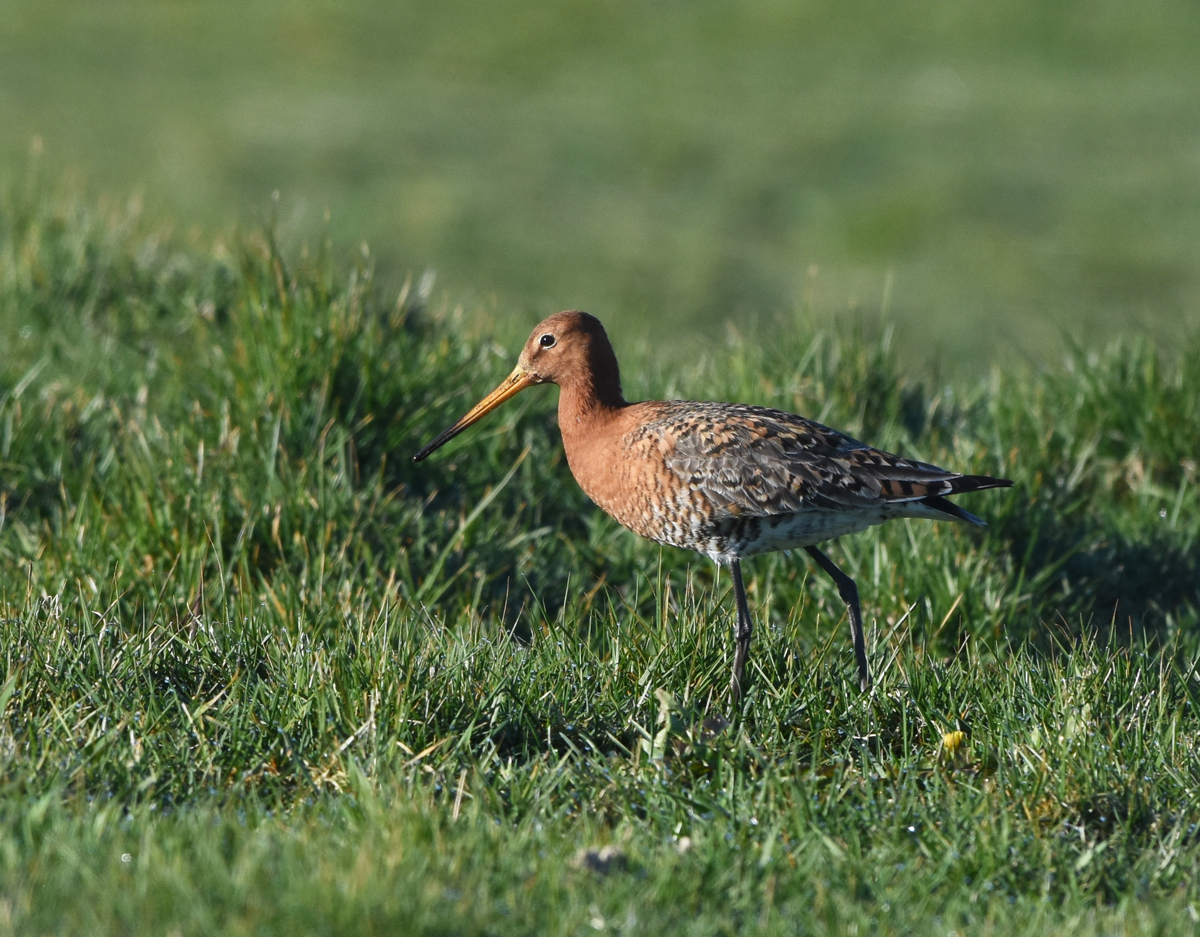 This male Black-tailed Godwit was feeding close to the colourringed Curlew. The future for this popultion of the nominate subspecies breeding at Jaeren seems dark, after the Norwegian government abandoned the action plan a few years ago. So far we have seen no other initiative to save this species, seems like the governments plan is to wait until its too late - problem solved. Svarthalespove hann.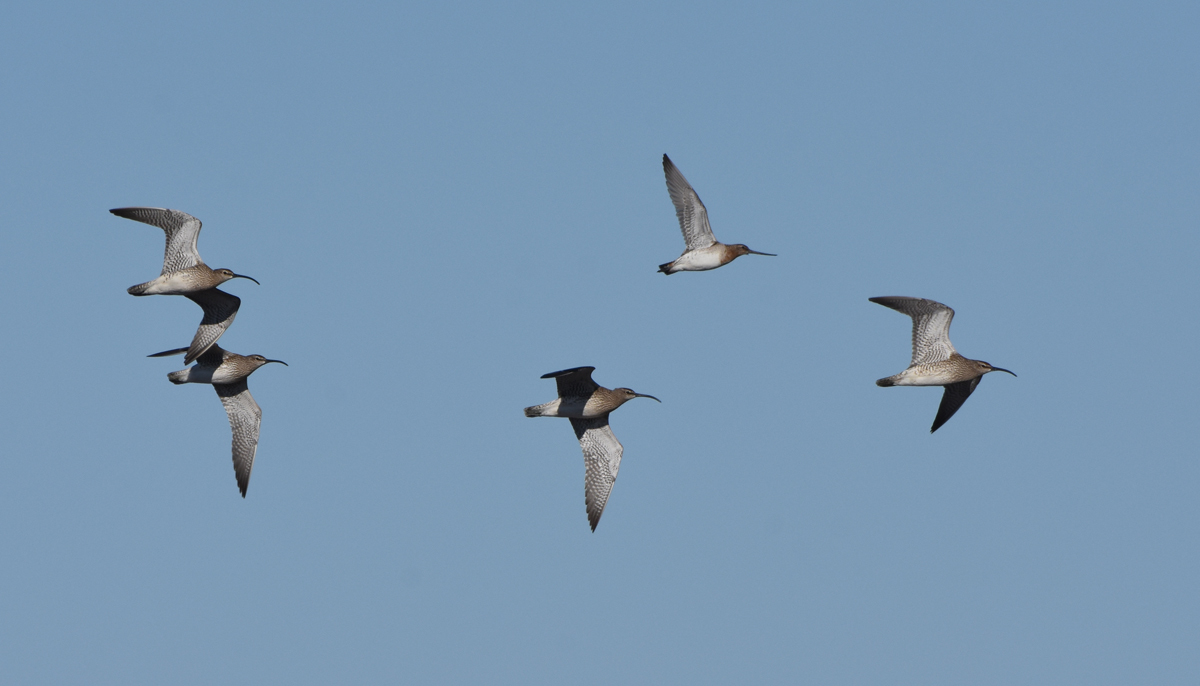 Whimbrels and one Bar-tailed Godwit past Revtangen. Småspove og en lappspove.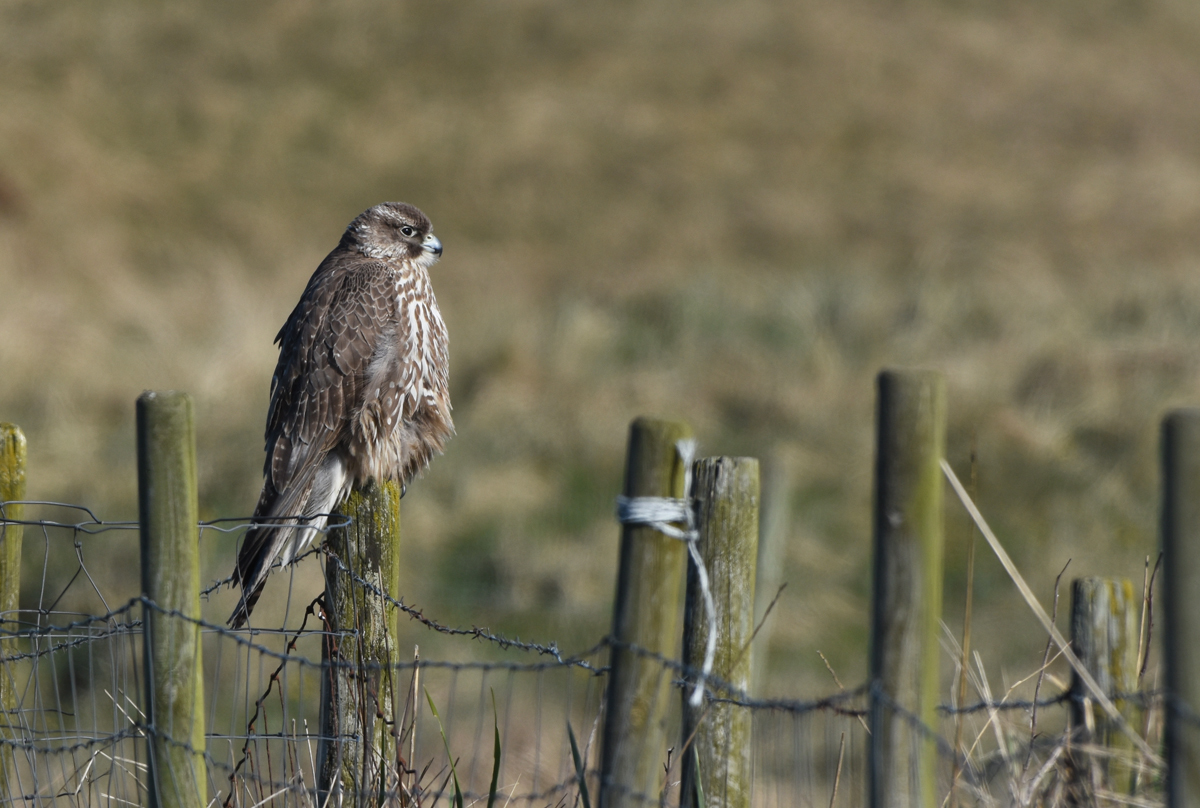 Gyrfalcon 2cy. Jaktfalk 2K.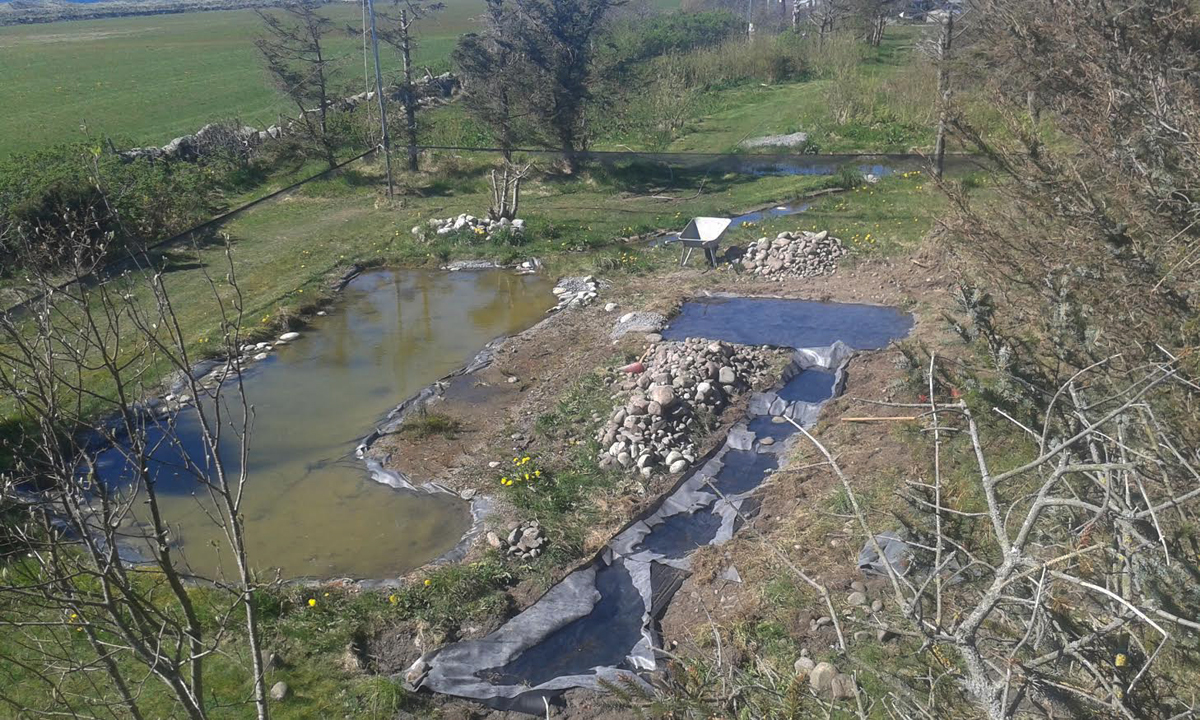 Another addition to the Revtangen Wetland System was added yesterday and today. We've removed a few trees and bushes and replaced them with another small pool and a small "creek". The plan is to fill parts of the pool and most of the "creek" with water plants.
Haavard Husebö and Alf Tore Mjös. 1 visitor.