Revtangen BO September 4th
Least Weasel outside the ringing room this morning
Light northeasterlies that turned north around noon. Sunny. Nets open 05.30-21, netmeter hours around 5000. Playback on Garden Warbler, Reed Warbler and Grasshopper Warbler through the night, and Meadow Pipit, Tree Pipit, Common Linnet, Grey Wagtail (until around 11) and Nutcracker (from around 11). Today felt like the first day of autumn, with the first Winter Wrens and Song Thrushes this autumn trapped in the early hours.
Ringed: Barn Swallow 1, Tree Pipit 1, Meadow Pipit 74, Grey Wagtail 2, Winter Wren 2,  European Robin 3, Common Redstart 3, Redwing 2, Song Thrush 2, Fieldfare 2, Grasshopper Warbler 2, Reed Warbler 2, Blackcap 11, Garden Warbler 8, Common Whitethroat 3, Willow Warbler 5, Chiffchaff 2, Blue Tit 1, Spotted Flycatcher 1, House Sparrow 2, Tree Sparrow 3, SPOTTED NUTCRACKER 1, Chaffinch 4, Greenfinch 1, Common Linnet 4. Total = 145. Also 5 controls.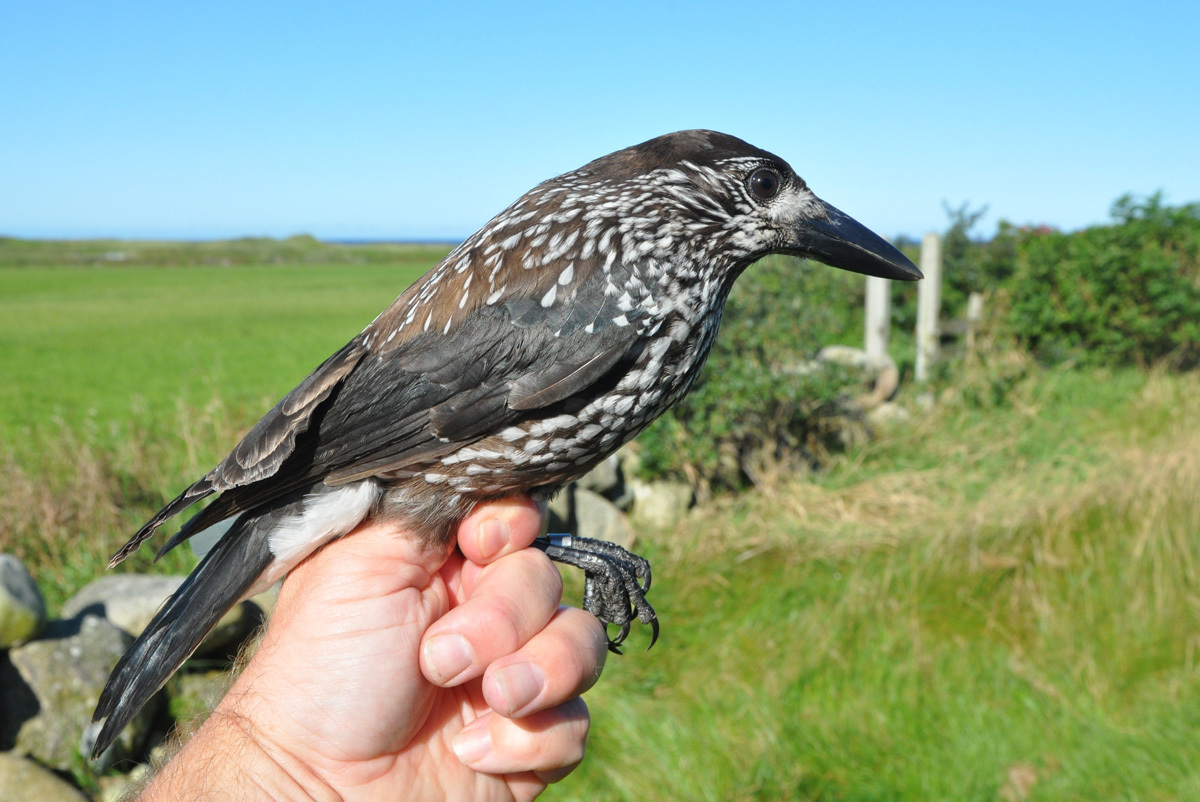 There are invasive movements of Spotted Nutcrackers in SW Norway at the moment. This one is a 1cy of the nominate subspecies, the first ringed at the BO since 1999.
Observations: Osprey 1, Sparrowhawk 20, Marsh Harrier 1, European Goldfinch 2, Great Spotted Woodpecker 1, Grey Wagtail 10.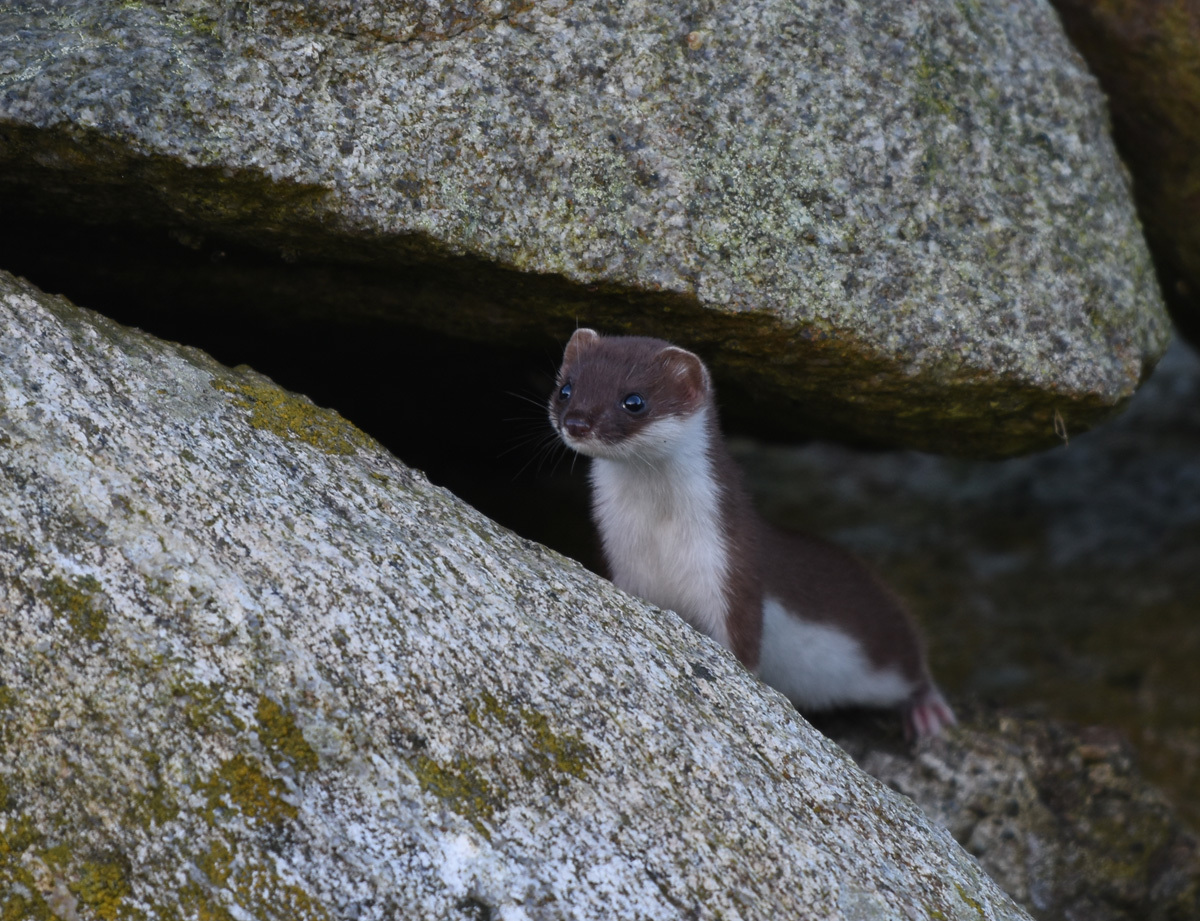 Least Weasel (Mustela nivalis) outside the ringing room this morning. Snømus. 
Renate Berg, Espen Helgesen, Alf Tore Mjös and Morten Stokke. 12 visitors.