Revtangen BO October 13th
Chiffchaffs from a vast geographical area are passing through
A change in the weather today with a cloud-covered sky and a quite strong wind from ESE. We used around 250 meter nets in stead of the usual 360, because the wind was too strong in both ends of the trapping area. Playback on European Goldfinch, Goldcrest and Chiffchaff.
Ringed: Winter Wren 5, European Robin 17, Song Thrush 3, Redwing 14, Common Blackbird 2, Fieldfare 1, Chiffchaff 20 (2 tristis), Goldcrest 52, Great Tit 2, House Sparrow 1, Chaffinch 3, Brambling 8, Greenfinch 7, European Goldfinch 3, Lesser Redpoll 7, Mealy Redpoll 3, Eurasian Siskin 2, Yellowhammer 2. Total = 152. We also controlled a Goldcrest with a ring from Finland.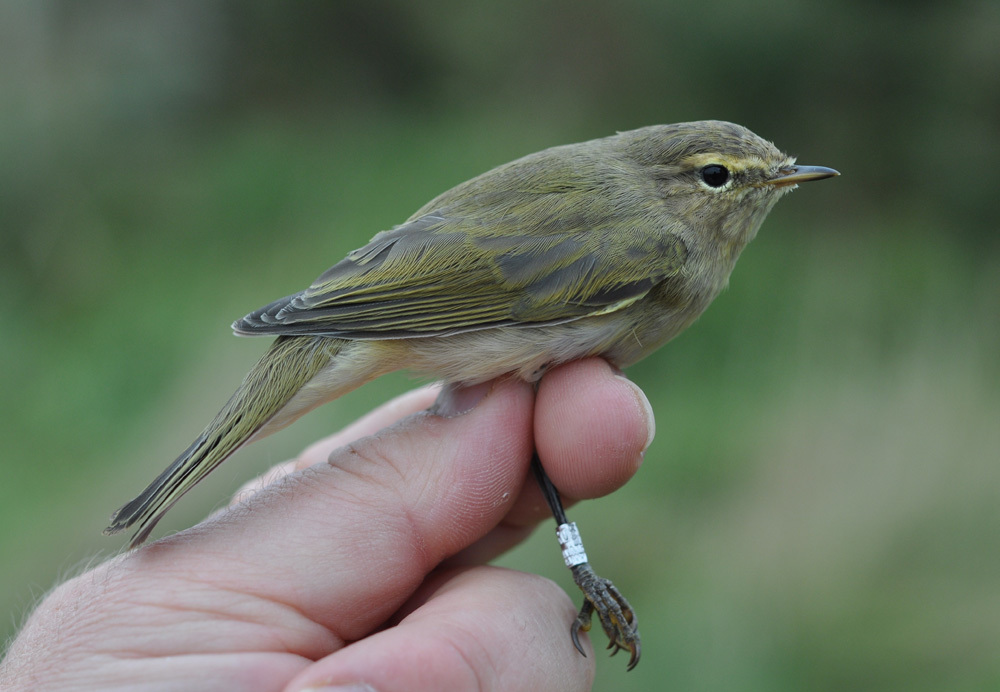 Chiffchaffs from a vast geographical area are passing through at the moment. This one is an average abietinus, the dominant ssp/colourmorph...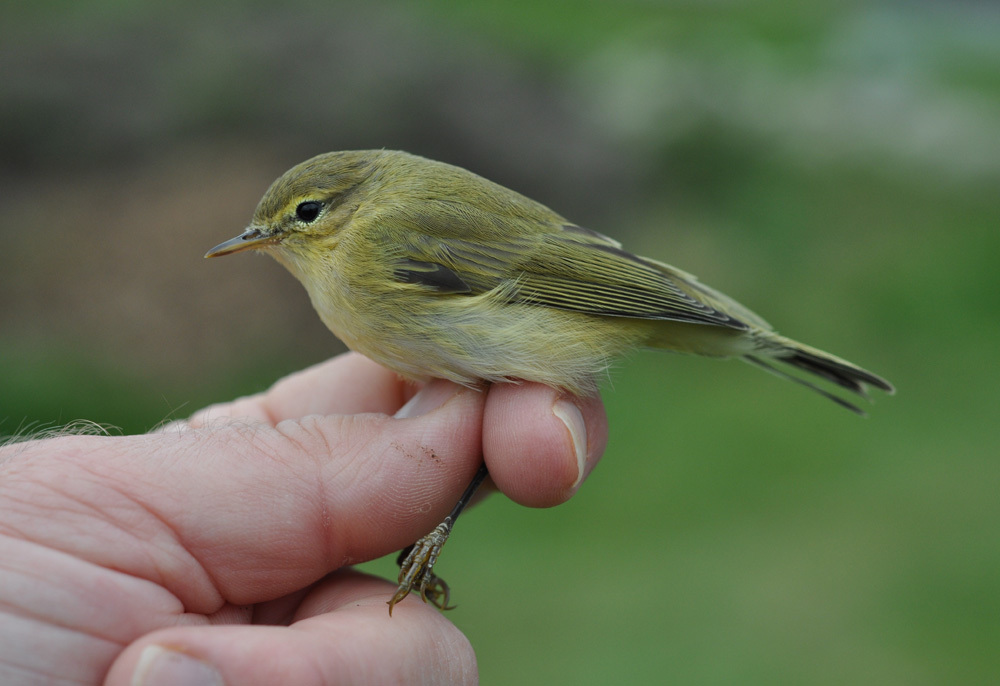 ...while this one was small and clearly more green/yellow than the rest - ssp. collybita?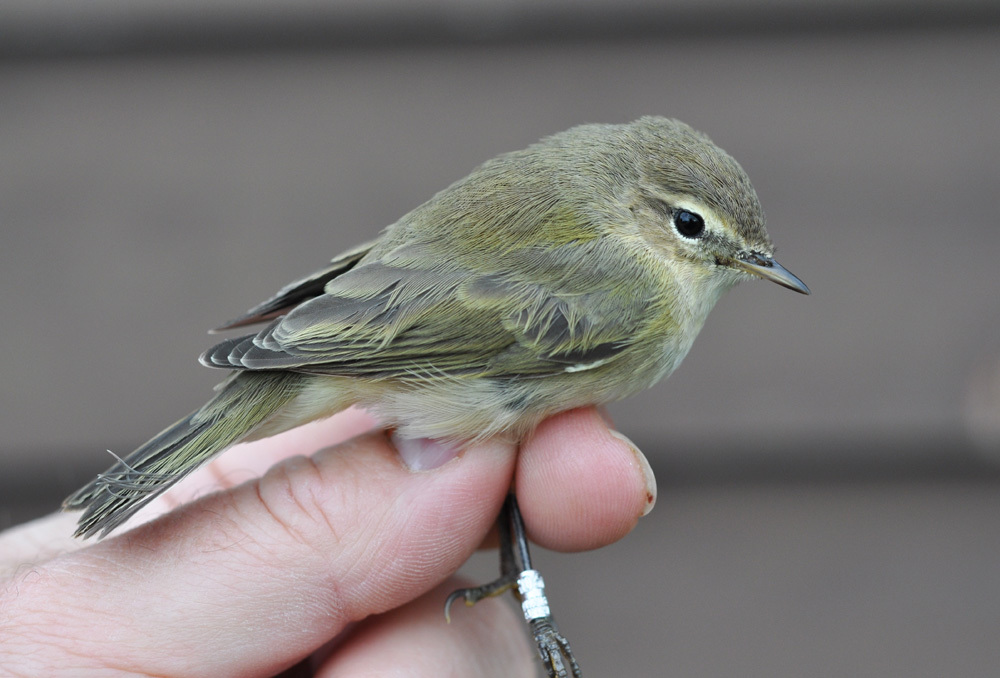 This cold-toned bird without any yellow in the supercilium but lacking the rusty-toned ear-coverts is probably somewhere on the abietinus-tristis cline....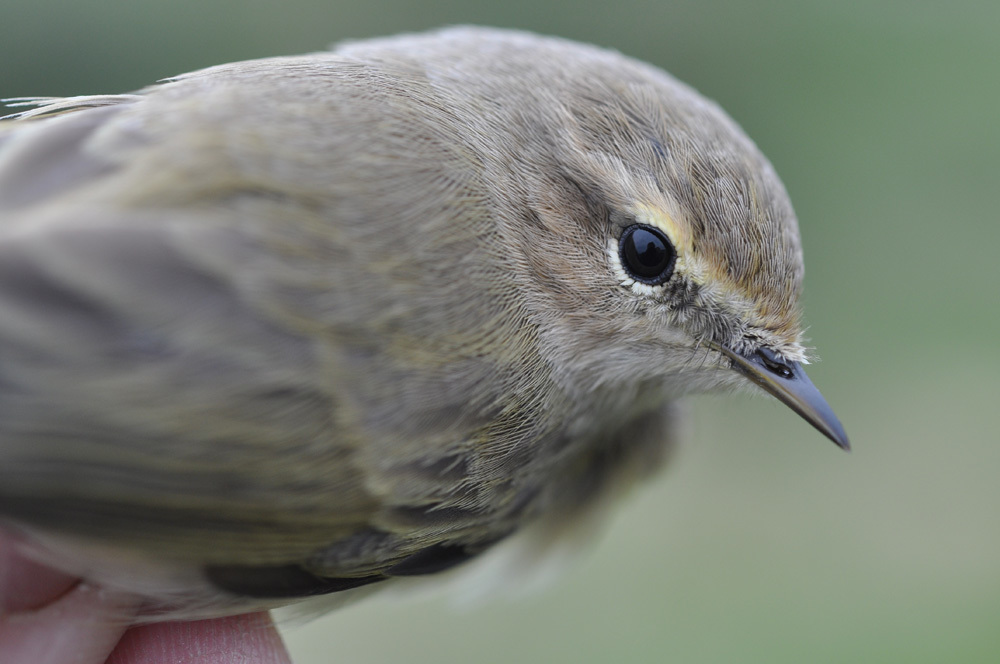 ...while this bird has the typical rusty-toned ear-coverts and supercilium of tristis but perhaps the slight yellow hue above the eye indicate that it also belong in the vast overlap-zone between classical abietinus and tristis.
Haavard Husebö and Alf Tore Mjös