Revtangen BO August 26th-28th
Three days with unusually hot weather and temperatures in the high twenties. The wind has been in the SE-SSE, but too much from the south to produce really high numbers of migrants. The wind is too strong for efficient trapping after lunch. This time of the year we use playback on Reed- and Garden Warbler at night to attract these species to the trapping area, and also on Tree Pipit and Meadow Pipit during the day .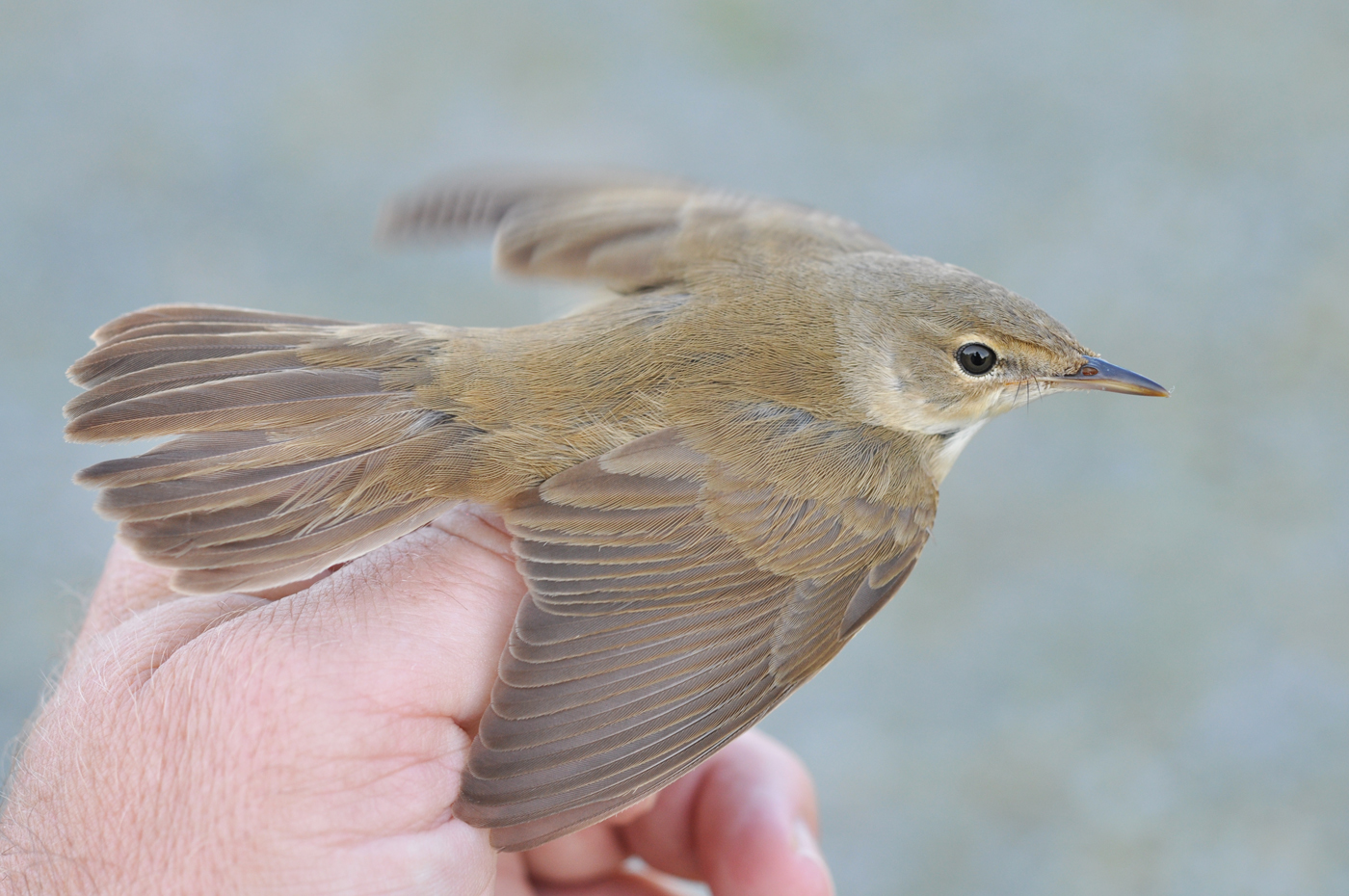 Decent numbers of Reed Warblers the last 3 days. 1 cy. Rørsanger 1K.

Ringed, August 26th-28th: Green Sandpiper 1, Tree Pipit 9, Meadow Pipit 21, Dunnock 1, European Robin 9, Redwing 3, Grasshopper Warbler 1, Sedge Warbler 4, Reed Warbler 25, Garden Warbler 53, Blackcap 10, Common Whitethroat 5, Lesser Whitethroat 1, Willow Warbler 20, Chiffchaff 3, Goldcrest 1, Spotted Flycatcher 1, Common Starling 1, Tree Sparrow 5, House Sparrow 2, Chaffinch 3, Lesser Redpoll 1. Total = 180. Also 5 controls, including a 1 cy Reed Warbler with a Dutch ring.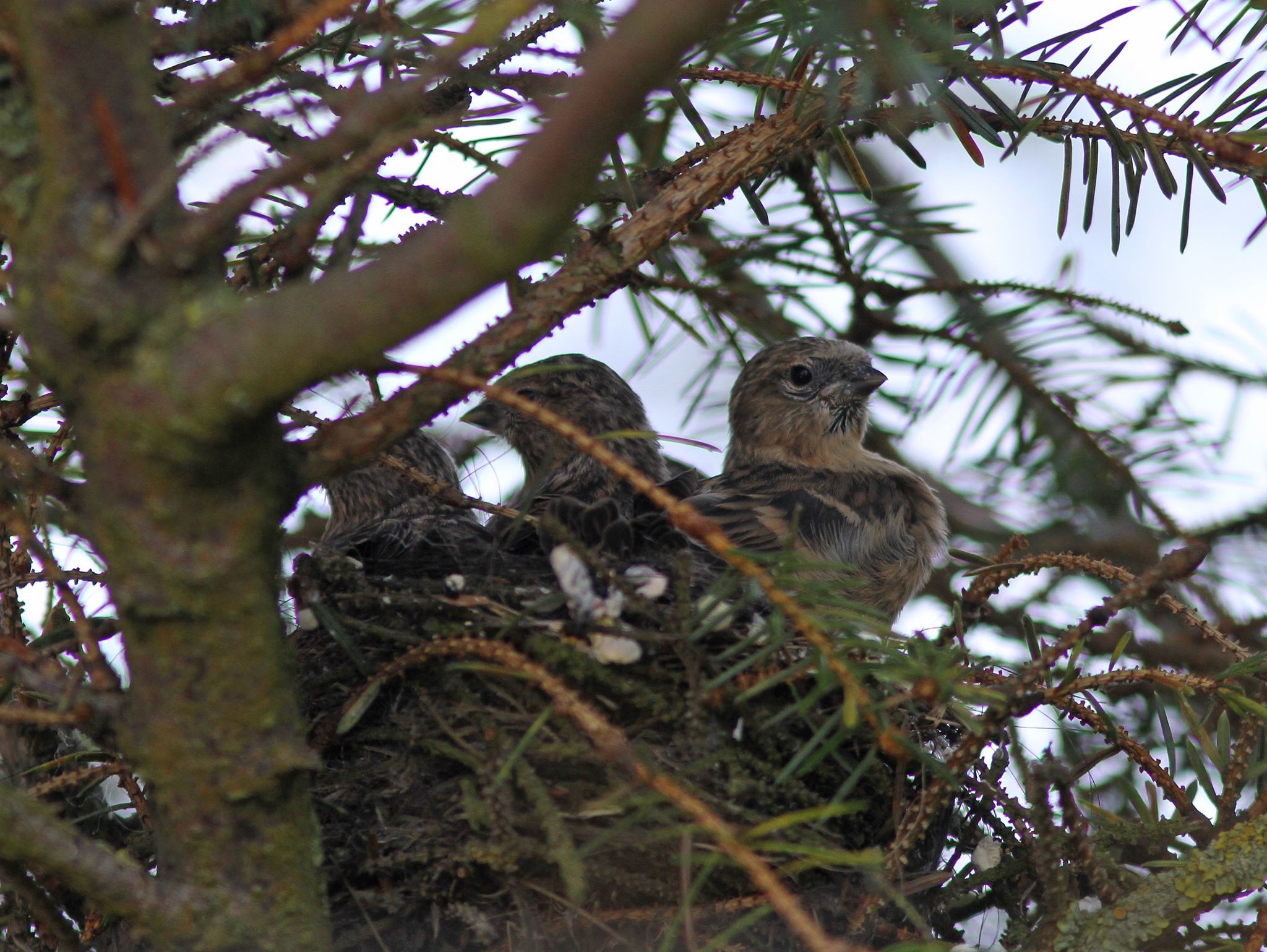 Observations: These Lesser Redpolls are just about leave the nest in one of the spruce trees next to the observatory living room. Also, a Citrine Wagtail flew twice low over the trapping area on the 28th. Several Yellow-winged Darter Sympetrum flaveolum was by the observatory pools these days, and mating was observed. This species has was previously never reported from Western Norway.

Norwegian summary of trapping results August 26th-28th:
Skogsnipe 1, trepiplerke 9, heipiplerke 21,jernspurv 1, rødstrupe 9, rødvingetrost 3, gresshoppesanger 1, sivsanger 4, rørsanger 25, hagesanger 53, munk 10, tornsanger 5, møller 1, løvsanger 20, gransanger 3, fuglekonge 1, gråfluesnapper 1, stær 1, pilfink 5, gråspurv 2, bokfink 3, brunsisk 1. Total = 180. Også 5 kontroller, inkl. en 1K rørsanger med nederlandsk ring.

Staff: Haavard Husebö and Alf Tore Mjös.