Revtangen BO October 21st
Blue Tit number 1000 at Revtangen BO in 2016 was ringed today
Still this unusually calm weather with light easterlies in the morning, turning NE, at times almost no wind at all. Cloudy but also sunny periods. Nets open 07-17, netmeter hours approx. 3600. Playback on Blackcap through the night, and Grey Wagtail, Yellowhammer and Bohemian Waxwing through the day. 
Ringed: Grey Wagtail 2, Meadow Pipit 1, Winter Wren 4, Bohemian Waxwing 3, European Robin 5, Common Blackbiurd 7, Redwing 6, Blackcap 7, Goldcrest 3, Long-tailed Tit 25, Great Tit 5, Coal Tit 1, Blue Tit 12, House Sparrow 1, Chaffinch 7, Brambling 1, Greenfinch 3, Mealy Redpoll 1, Yellowhammer 29. Total = 124.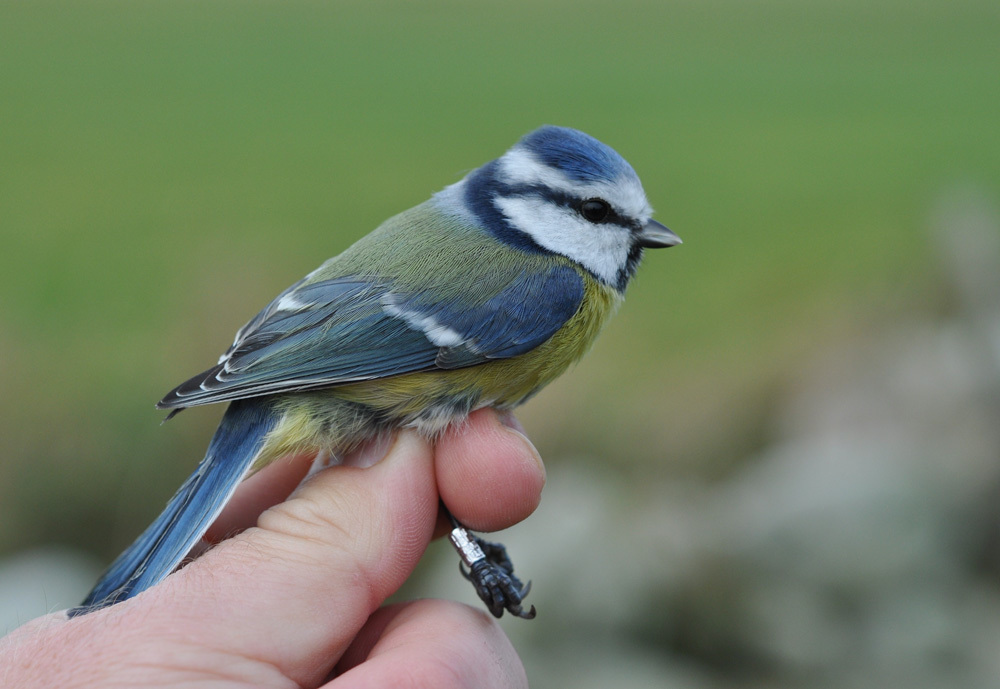 Blue Tit number 1000 at Revtangen BO in 2016 was ringed today. Blåmeis nr. 1000 i 2016.
Observations: Bohemian Waxwing ca. 150 migrating north during the afternoon, Common Crossbill ca. 50 migrating north, "Eastern" Bullfinch 1.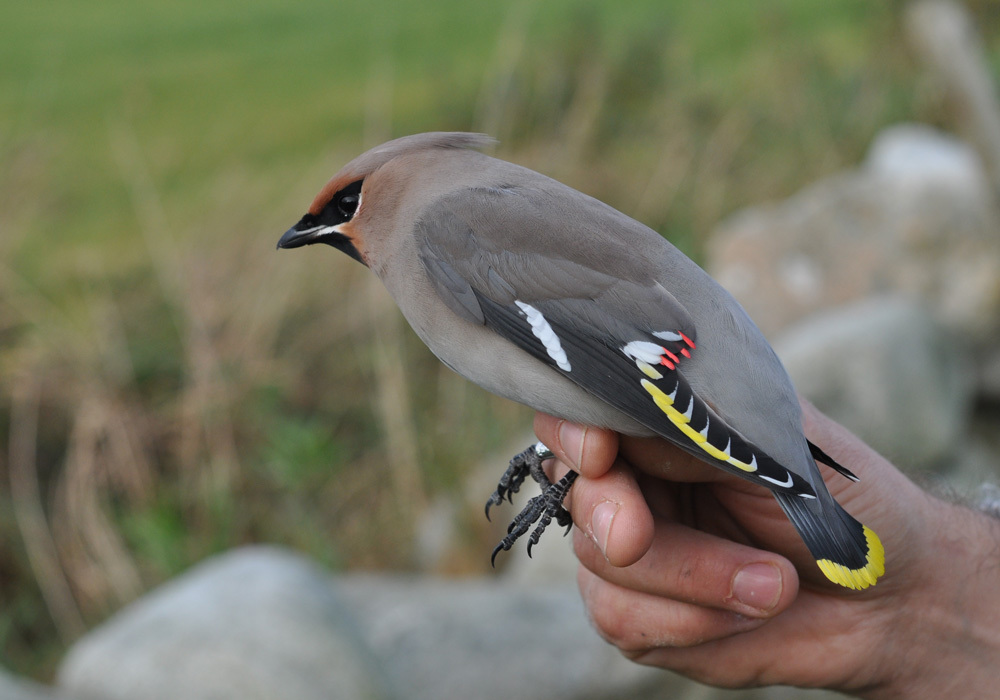 Bohemian Waxwing, 2cy+ female. Sidensvans 2K+ F.

Haavard Husebö, Alf Tore Mjös and Njaal Sölvberg.