Revtangen BO October 23rd
A very late 1cy Willow Warbler was trapped today
A bit more windy from the NE this morning and a very light drizzle, gradually less wind and eventually cloudy with no rain later in the day. Nets open 07-17, netmeter hours approx. 3600. Playback on Blackcap through the night, and Yellowhammer and Long-tailed Tit during the day. 
Ringed: Winter Wren 2, Dunnock 1, Song Thrush 3, Redwing 7, Common Blackbird 4, Fieldfare 4, Blackcap 2, Chiffchaff 2, Willow Warbler 1, Long-tailed Tit 50, Blue Tit 1, Tree Sparrow 1, Greenfinch 7, European Goldfinch 3, Yellowhammer 21, Reed Bunting 1. Total = 110. Also 17 controls, including a Long-tailed Tit from Latvia. Several other Long-tailed Tits from Latvia have also been controlled at other Norwegian bird observatories recently, these are the first controls of Baltic-ringed Long-tailed Tits ever in Norway.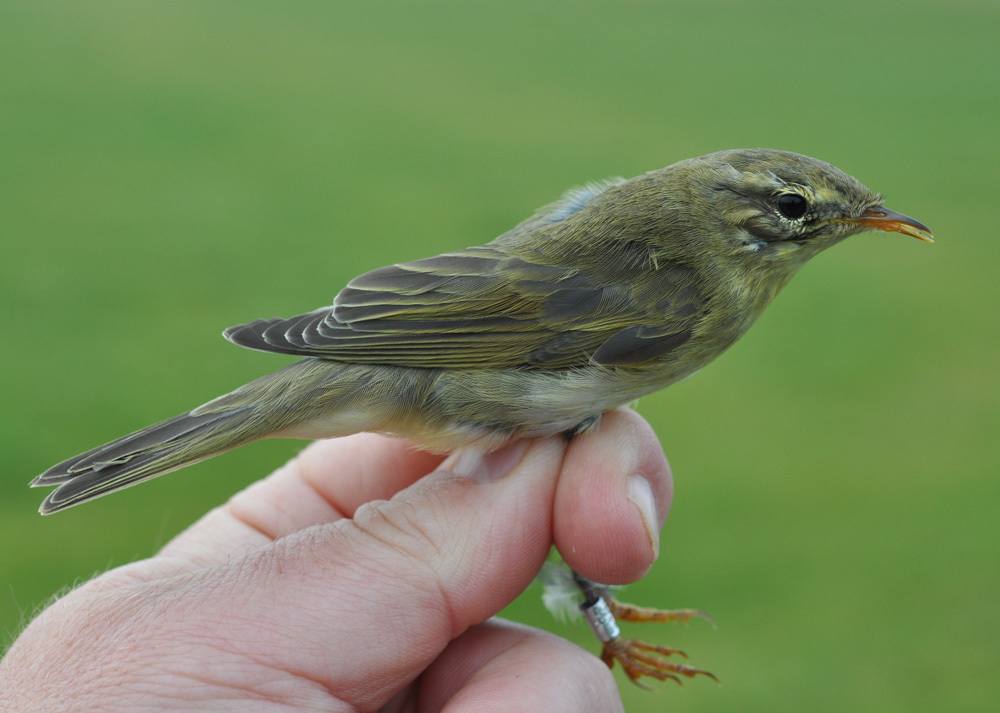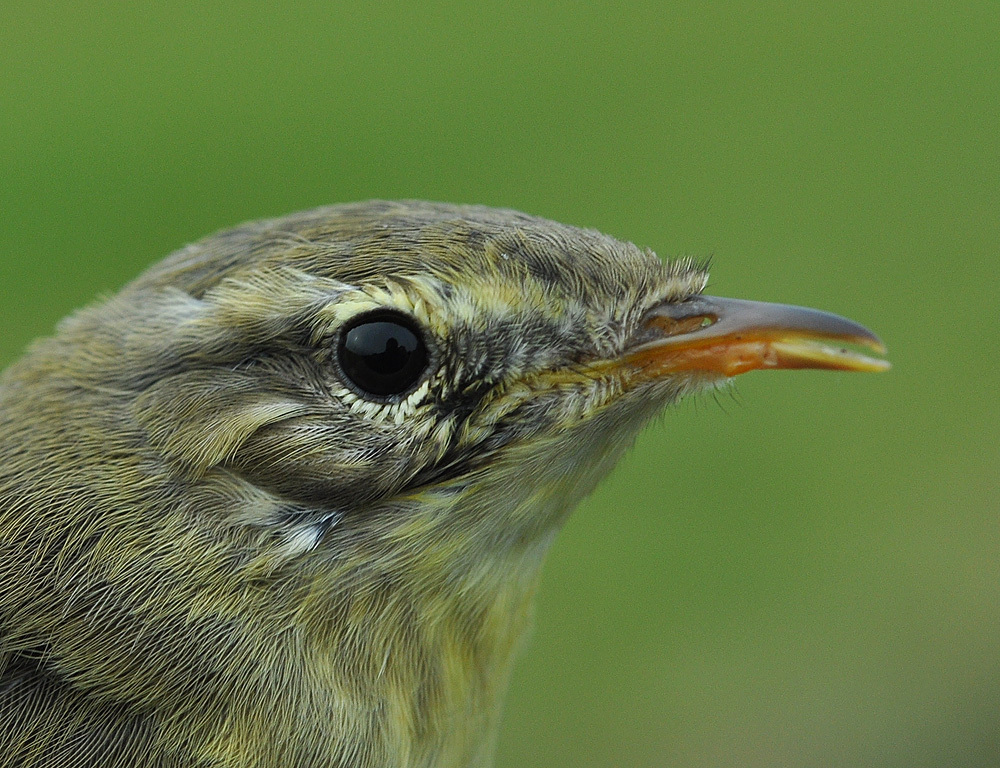 A very late 1cy Willow Warbler was trapped today. It made a strange call while handled, probably because of some abnormal bill details. This might also explain the strange call from a skulking bird we've heard from a corner of the trapping area for 3 days now, we thought it had to be a mega rarity from the far east.... Løvsanger.
Renate Berg, Espen Helgesen, Alf Tore Mjös and Morten Stokke. 3 visitors.