Revtangen BO October 29th
A change in the weather today. Still easterlies and quite cold, but the wind picked up and was blowing 8-10 m/s much of the day. The two nets at the southern end was not in use because of that, and half the nets were closed around lunchtime. Lots of thrushes migrating low towards the north, or feeding in the fields west of the station. We put out lots of apples (Thank you Geir!) and also used playback to attract them into the trapping garden. This effort resulted in an incredible record 171 Fieldfares trapped and ringed during the day, almost as fun as the first-winter female BLACK-THROATED THRUSH trapped on the first net round! Netmeter hours approx. 1800.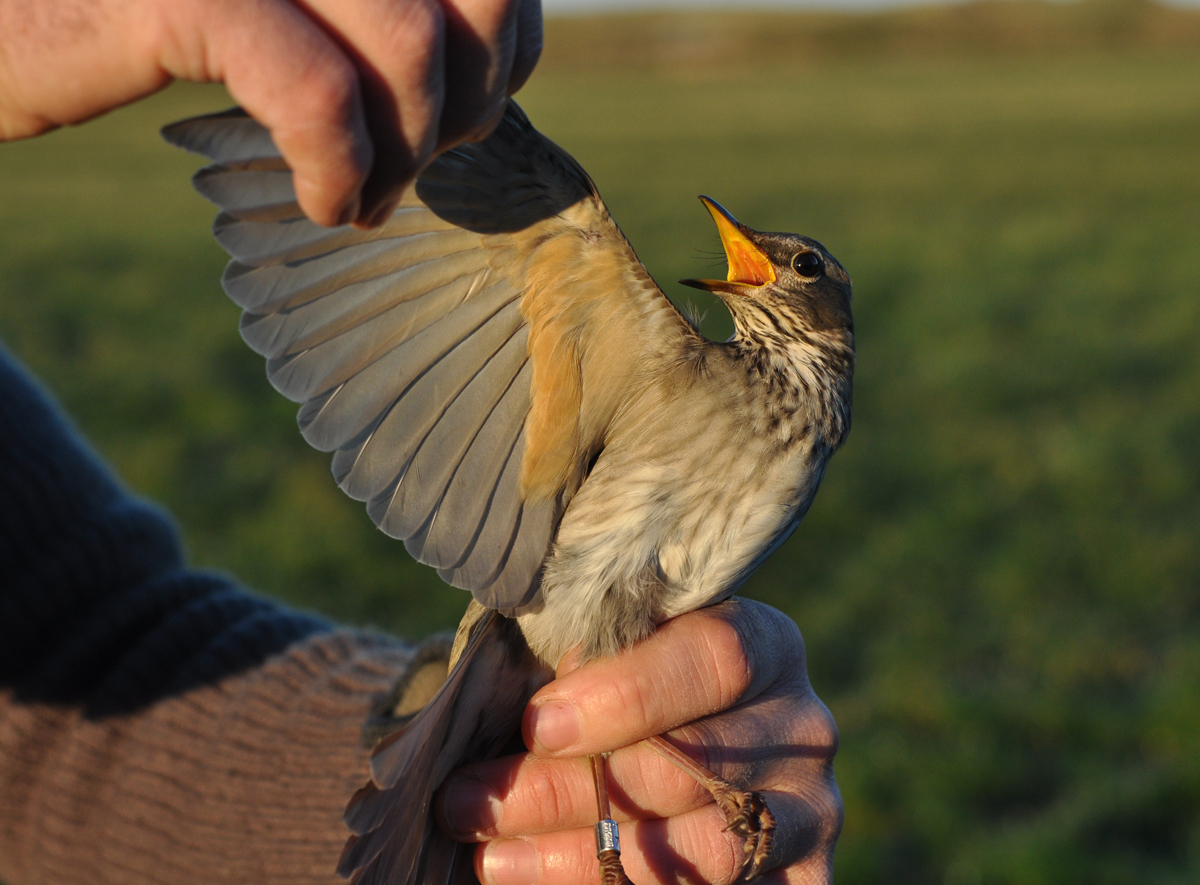 1 cy female Black-throted Thrush. This is a first for Revtangen BO and the 7th to be trapped and ringed in Norway. Svartstrupetrost, 1K F.

Ringed: TENGMALM'S OWL 1, Winter Wren 1, Common Blackbird 7, BLACK-THROATED THRUSH 1 (first for Revtangen BO), Fieldfare 171, Song Thrush 2, Redwing 14, Blackcap 4, Goldcrest 2, Long-tailed Tit 5, Coal Tit 1, Blue Tit 13, Great Tit 2, Common Starling 1, Chaffinch 1, Greenfinch 1, Lesser Redpoll 1, Eurasian Bullfinch 1. Total = 230. Also 6 controls.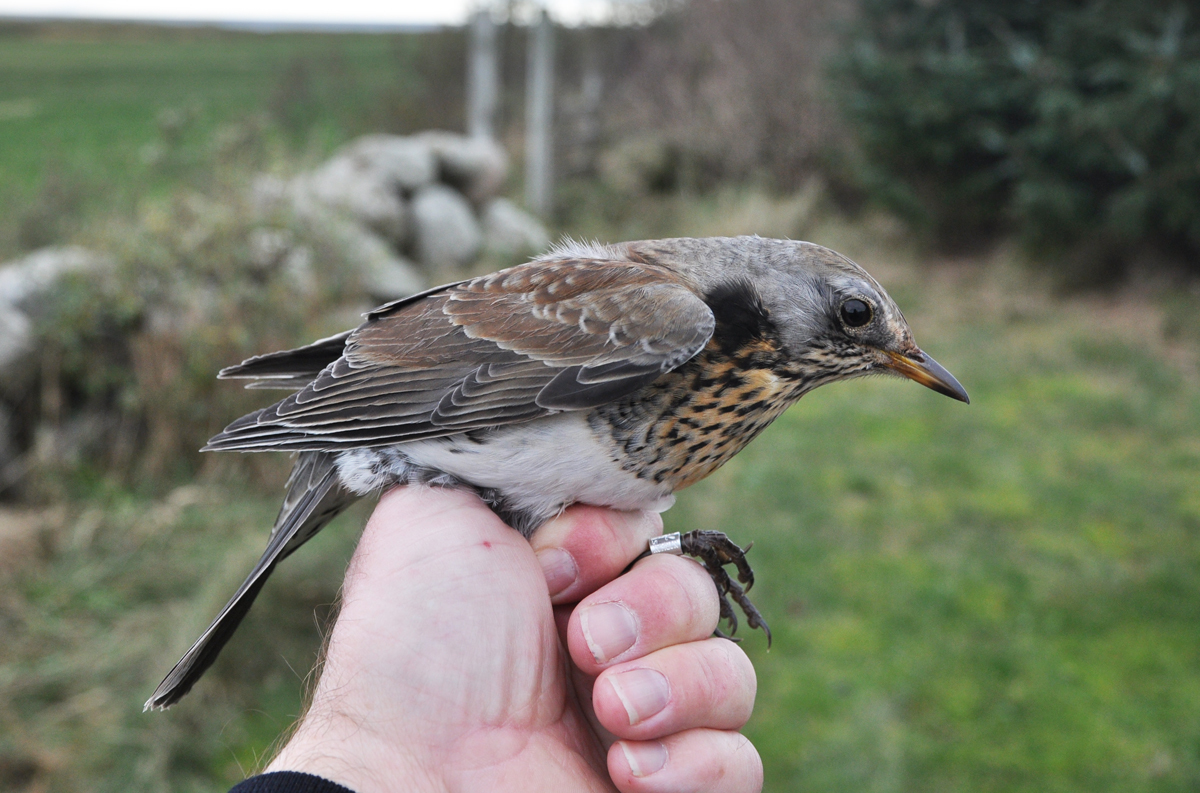 Species of the day: 171 Fieldfares were trapped and ringed today, a lot more than an average season total. Adult female in the picture.
Gråtrost, voksen hunn
.
Norwegian summary if ringing results: PERLEUGLE 1, gjerdesmett 1, svarttrost 7, SVARTSTRUPETROST 1 (første for Revtangen OS), gråtrost 171, måltrost 2, rødvingetrost 14, munk 4, fuglekonge 2, stjertmeis 5, svartmeis 1, blåmeis 13, kjøttmeis 2, stær 1, bokfink 1, grønnfink 1, brunsisik 1, dompap 1. Total = 230. Også 6 kontroller.

Haavard Husebö and Alf Tore Mjös. 1 visitor.