Revtangen BO April 20th
​Few Goldfinches are trapped at Revtangen in spring
Nets open 06-17. Light S turning SW, 5-7 m/s. A bit windy most of the time because there is little protection from this wind direction. A bit of work also today: Haavard finished digging holes for the foundation to the new windbreaker wall. Two more nets were put up in the NW, and some repairs were made to the net next to the feeder. The annual fight with the invasive Rosa rugosa kicked off with a systematic removal of remaining shoots on the flower field created two years ago north of the cabin. 
Ringed: Collared Dove 1, Meadow Pipit 1, Dunnock 6, Song Thrush 1, Redwing 2, Common Blackbird 2, Blackcap 4, Willow Warbler 3 (first this season), Chiffchaff 4, Goldcrest 2, Great Tit 1, House Sparrow 1, Chaffinch 7, Greenfinch 3, Common Linnet 1, European Goldfinch 4, Yellowhammer 1. Total = 44. Also 17 controls, including a male Chaffinch ringed as a 1cy in 2009! According to the ringing database it should be the 3rd oldest ever recorded in Norway.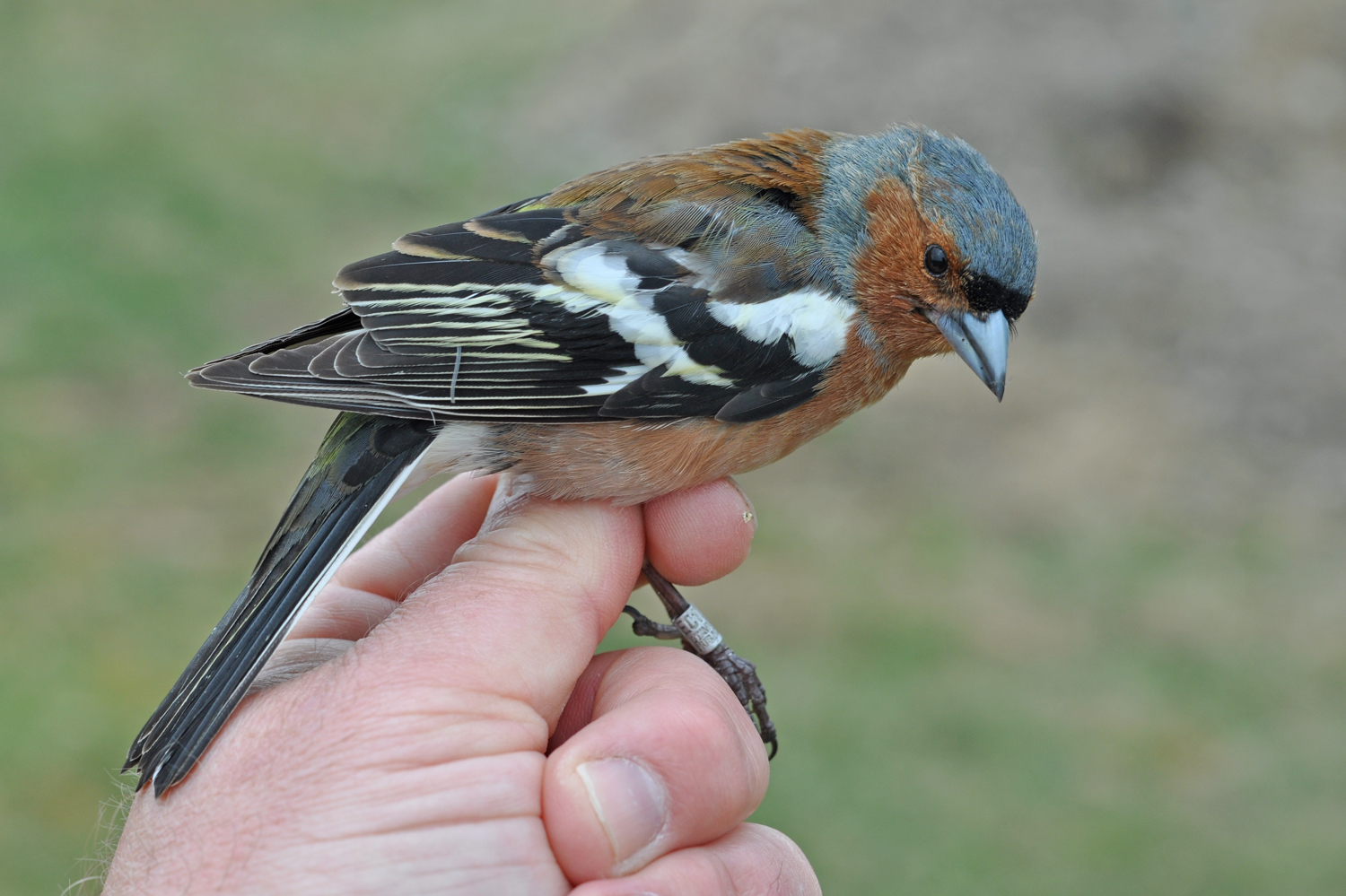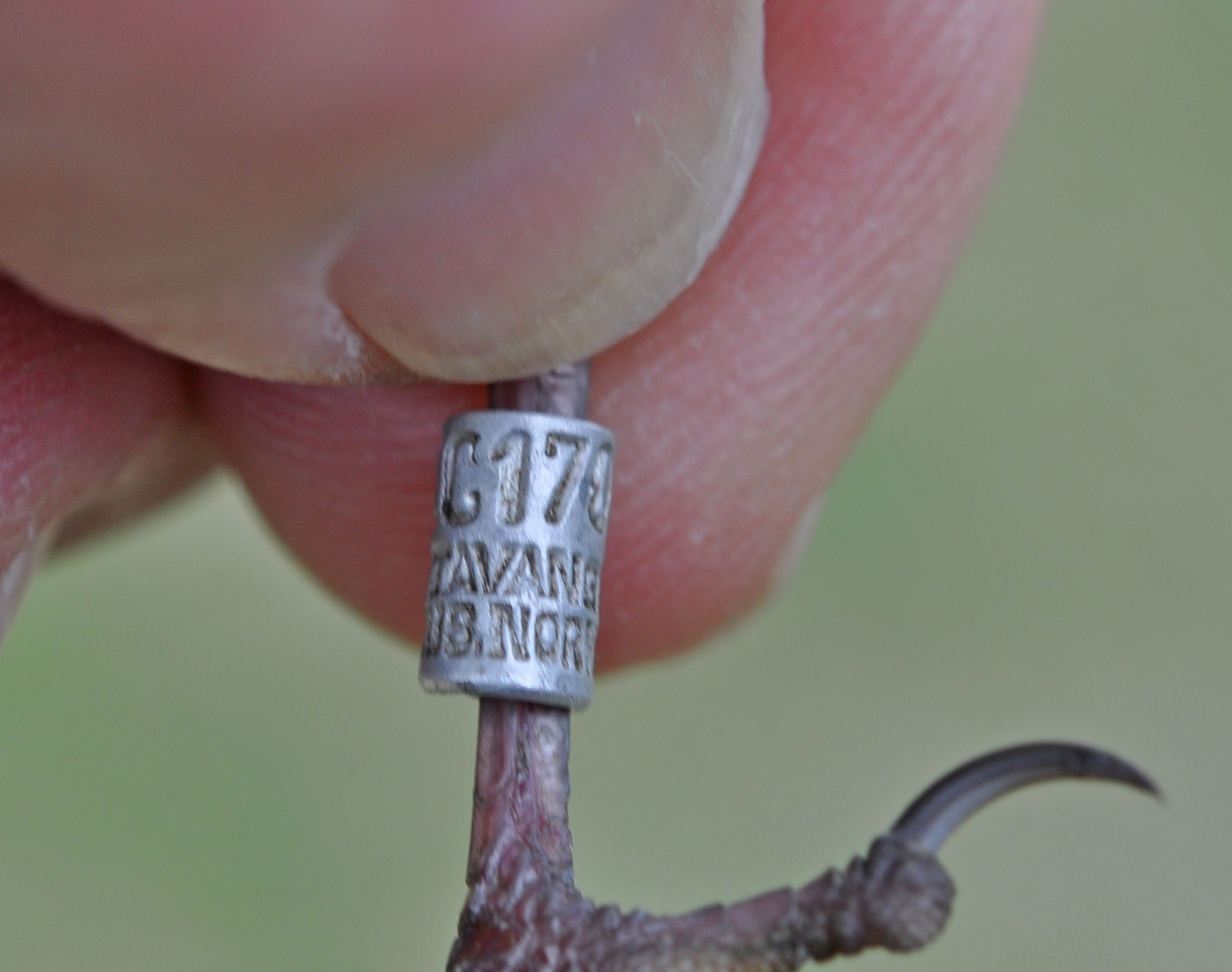 This male Chaffinch was ringed as a 1cy at Revtangen BO in July 2009, and has not been controlled previously. Bokfink, ringmerket som 1K i juli 2009.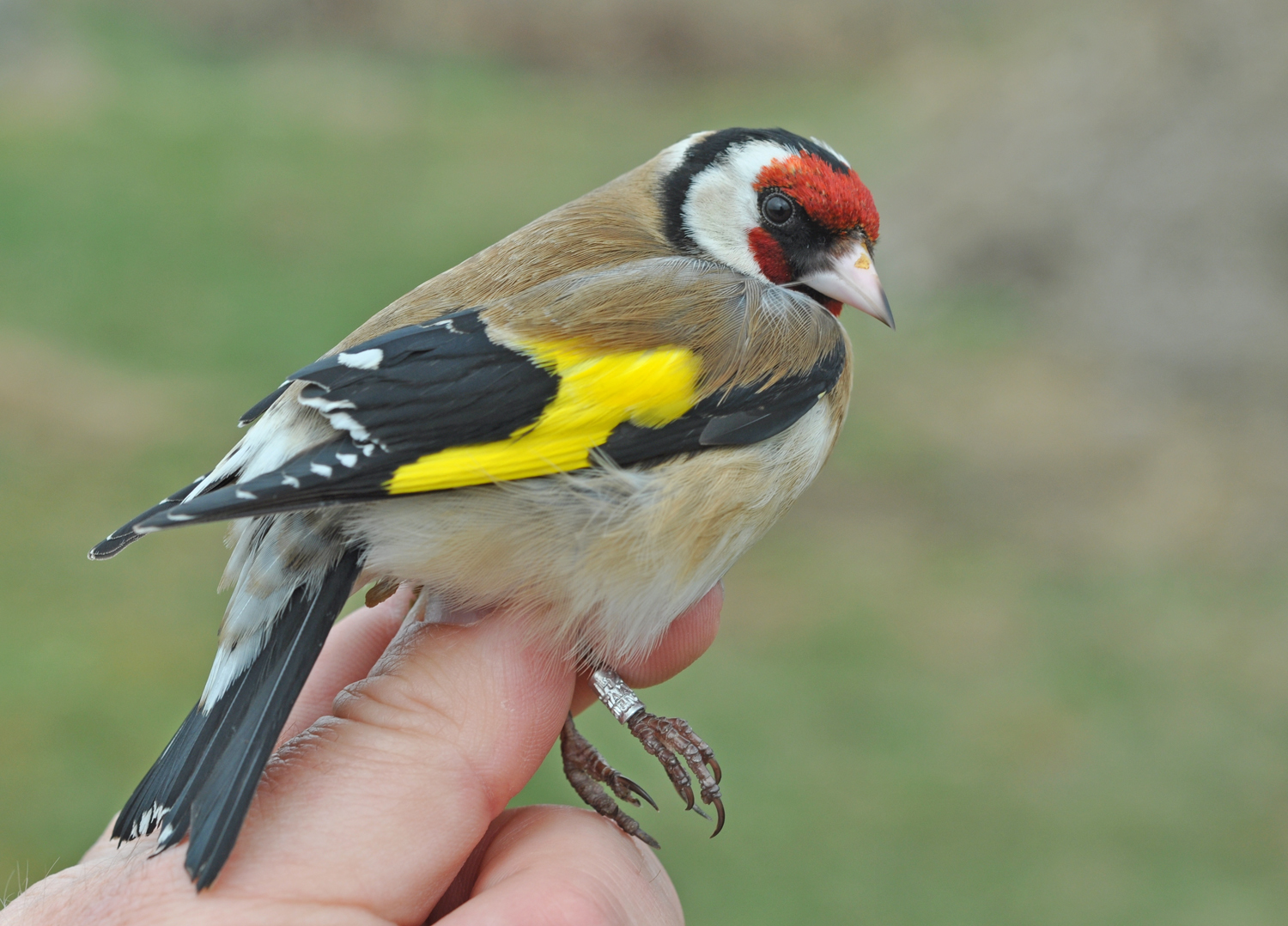 Very few Goldfinches have ever been trapped at Revtangen in spring, so four today was a nice surprise. 2cy male. Stillits, 2K hann.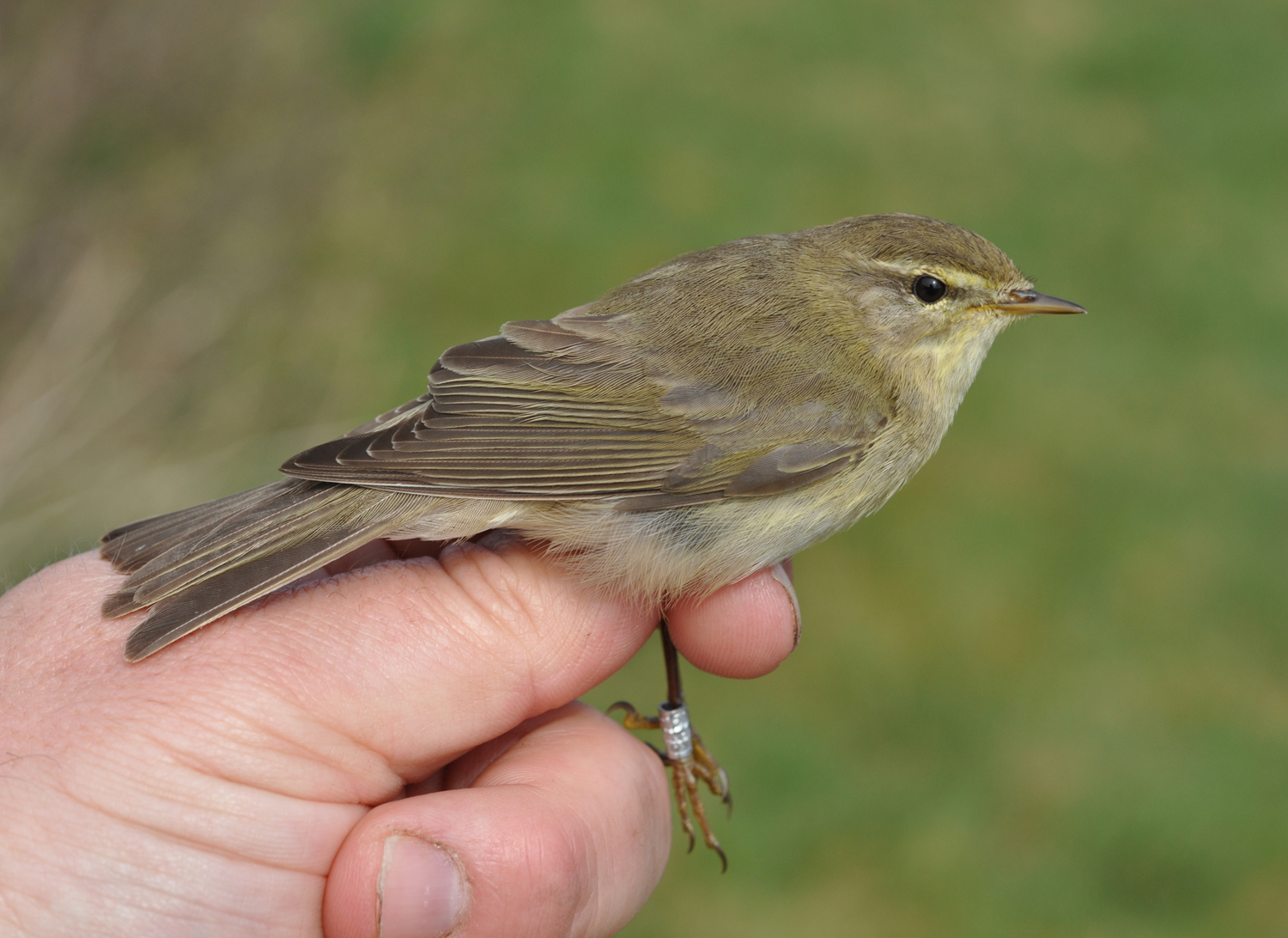 The first 3 Willow Warblers of the year turned up in the afternoon. As usual with the first wave, all were males. Løvsanger.
Observations: Merlin 1, Green Sandpiper 1, Golden Plover 300+, Whimbrel 1, Tree Pipit 4 migrating north.
Haavard Husebö and Alf Tore Mjös