Revtangen BO April 13th
Common Quaker and Powdered Quaker
Light rain around dawn, later cloudy and light NE breeze. Close to perfect trapping conditions, if only there had been any birds around...... Nets open 06-15, netmeter hours = 2800. 
Ringed: Meadow Pipit 2, European Robin 5, Song Thrush 1, Ring Ouzel 1 (first this season), Blackcap 3, Chaffinch 1, Common Linnet 2, Mealy Redpoll 1 (first this season). Total = 16.
Although numbers are quite low (but normal for this time) there are some nice birds in between, Ring Ouzel is a good catch and less than annual in the ringing total. 3 blackcaps was also a surprise at this early date.
Ringmerket: Heipiplerke 2, rødstrupe 5,  måltrost 1, ringtrost 1, munk 3, bokfink 1, tornirisk 2, gråsisik 1. Total = 16.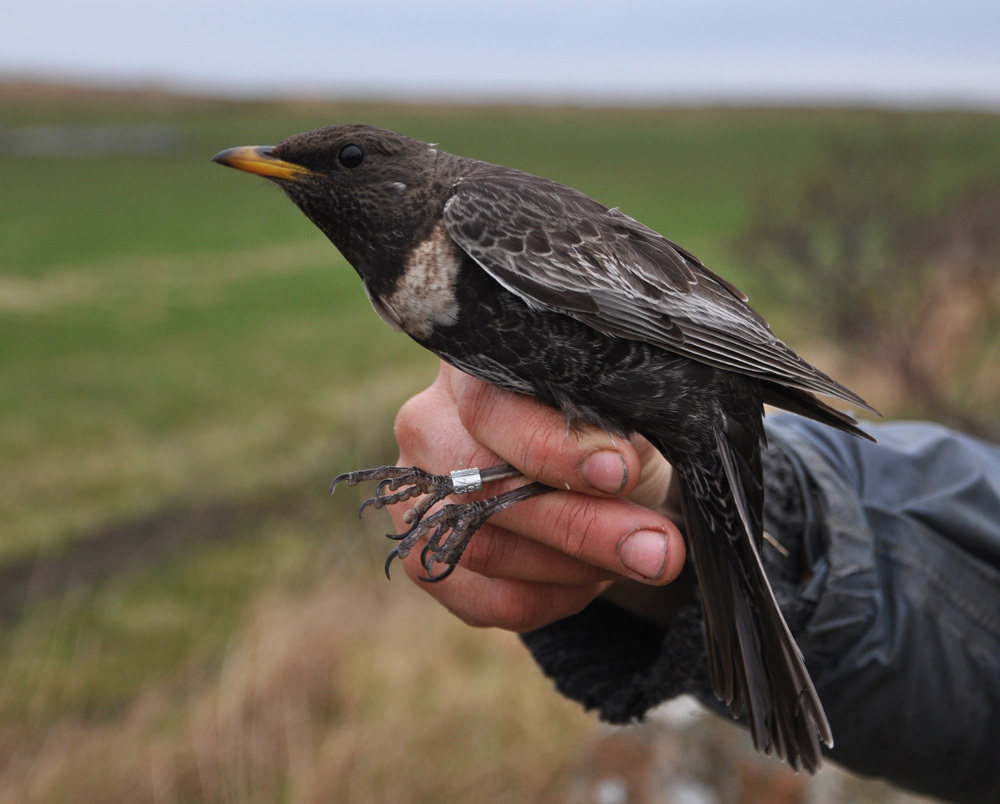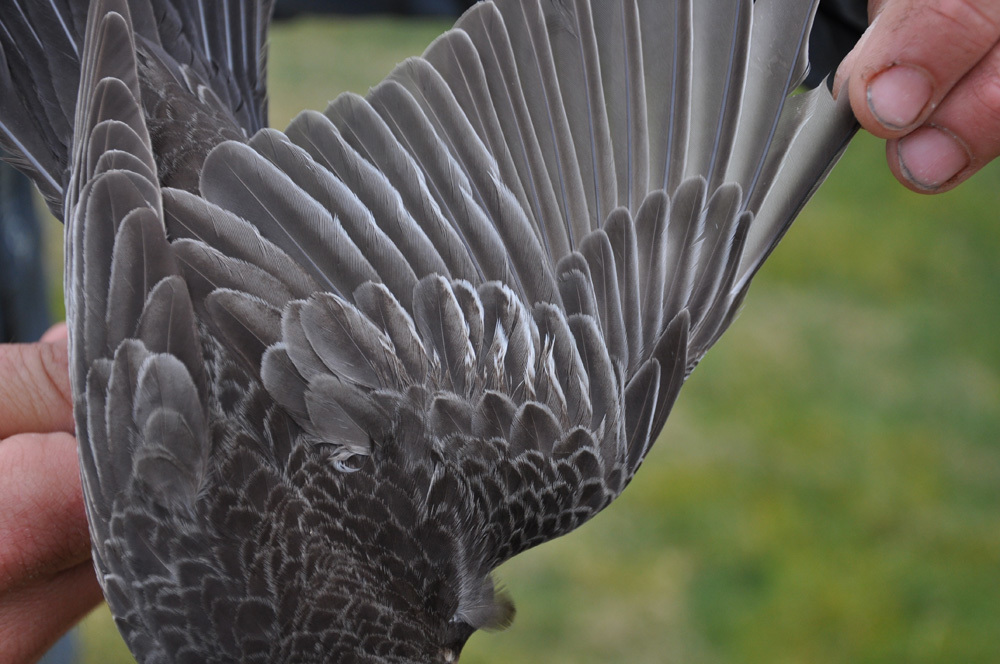 Ring Ouzel. Adult female (all greater coverts of adult type). Ringtrost, 3K+ hunn. Alle stordekkerne av adult type.
Observations: Whimbrel 1, Northern Wheatear 3 (BO/Reve kai), Pied Wagtail 1 (Reve kai, the BTO-ringed bird), Dunnock 1-2, Twite 4. 
There was quite a lot of disturbance to the trapping area today. There was a work crew from our broadband supplier operating compressors to install a fiber cable, and work continued on the new ponds. Two nets by the large pond were replaced.
For the first time this year there was a decent catch in the Robinson-traps, two traps produced 50 moths (7 species ).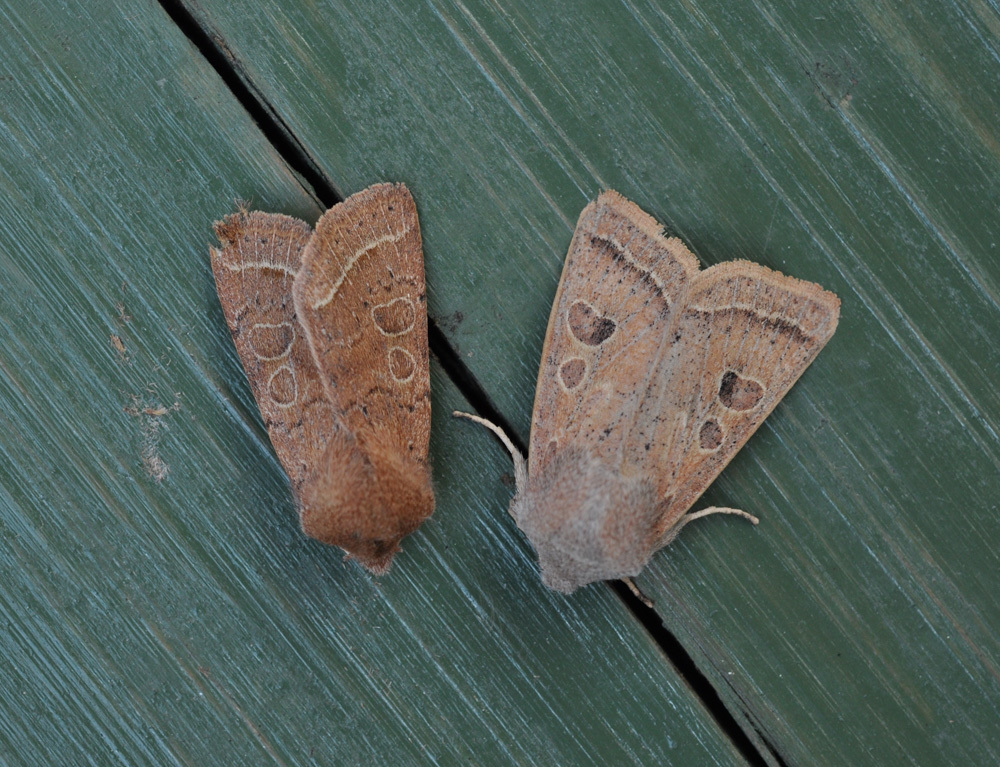 Common Quaker (Orthosia cerasi, left) and Powdered Quaker (Orthosia gracilis). The latter is a Revtangen speciality. Tverrlinjet seljefly (venstre) og punktseljefly.
Haavard Husebö and Alf Tore Mjös.