Revtangen January-February
Some ringing as carried out on 13 dates in January and February, but only with a few nets around the feeders. There was a short coldspell in the second half of January, but apart from that this period was generally mild and wet. Most notable ringing was two Reed Buntings on January 18th, the first time we've trapped this species during the winter months. Also a decent number of Yellowhammers, and an early first wave of Blackbirds with four trapped on February 23rd. The highest single day catch was 50 in January 20th.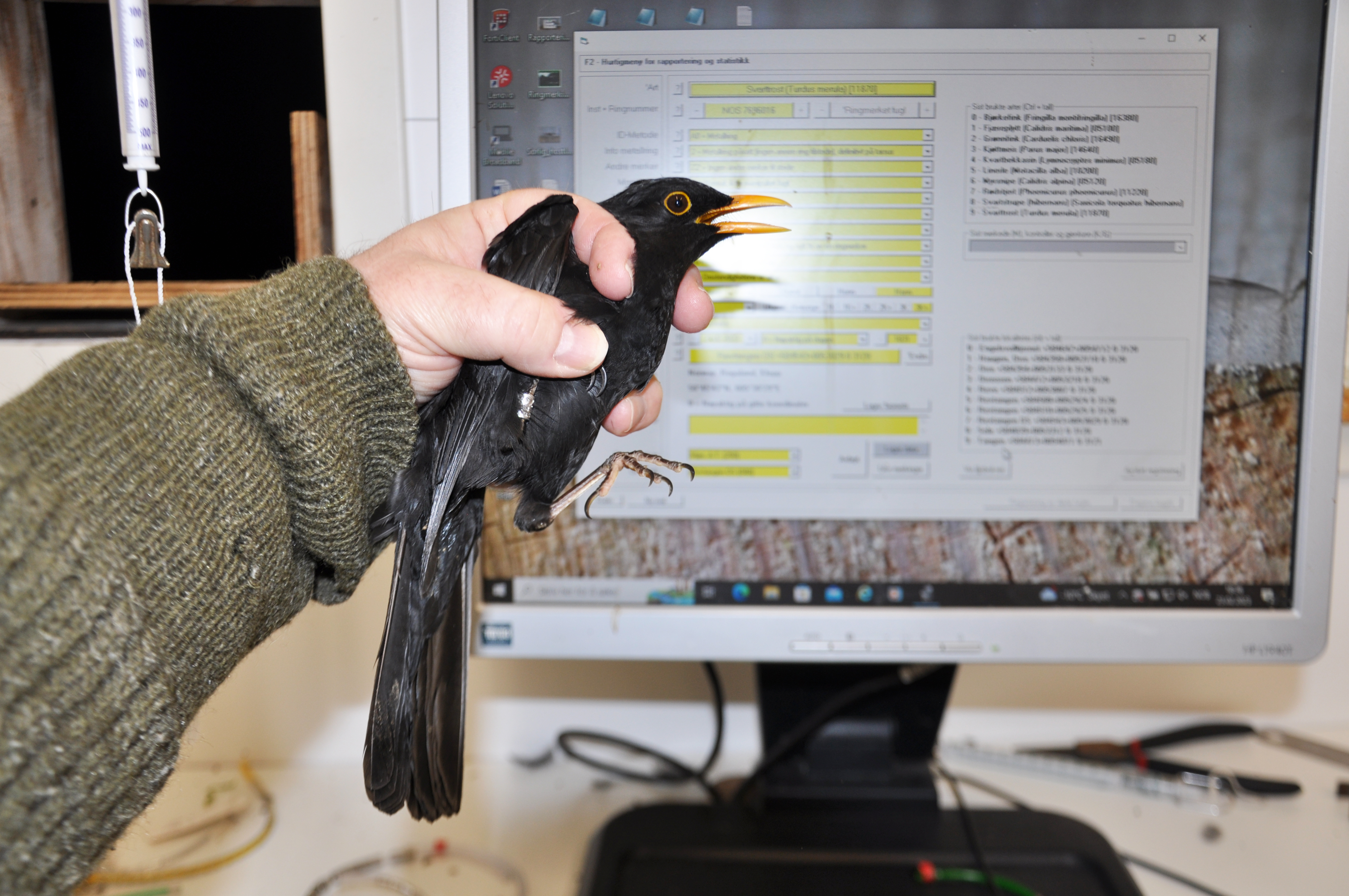 An early arrival of three adult male and one female on February 23rd were no doubt early migrants. Svarttrost.

Ringed, January and February 2023: Sparrowhawk 1, Fieldfare 19, Redwing 3, Common Blackbird 5, Blue Tit 4, Great Tit 1, Common Starling 11, House Sparrow 2, Tree Sparrow 17, Chaffinch 5, Greenfinch 1, Reed Bunting 2, Yellowhammer 56. Total = 127. Also 72 controls.