Revtangen BO May 25th-26th
Northwest on the 25th and only 3 nets in use for parts of the day. All nets open 06.30-19 on the 26th, but the wind was in the south and a bit too strong in the middle of the day. Few migrants and it's getting late in the season, the bulk of the (small) catch were Fieldfares coming into the garden to feed on our shorter grass than in the surrounding fields. The first juvenile bird of the season in the nets on the 26th, a House Sparrow.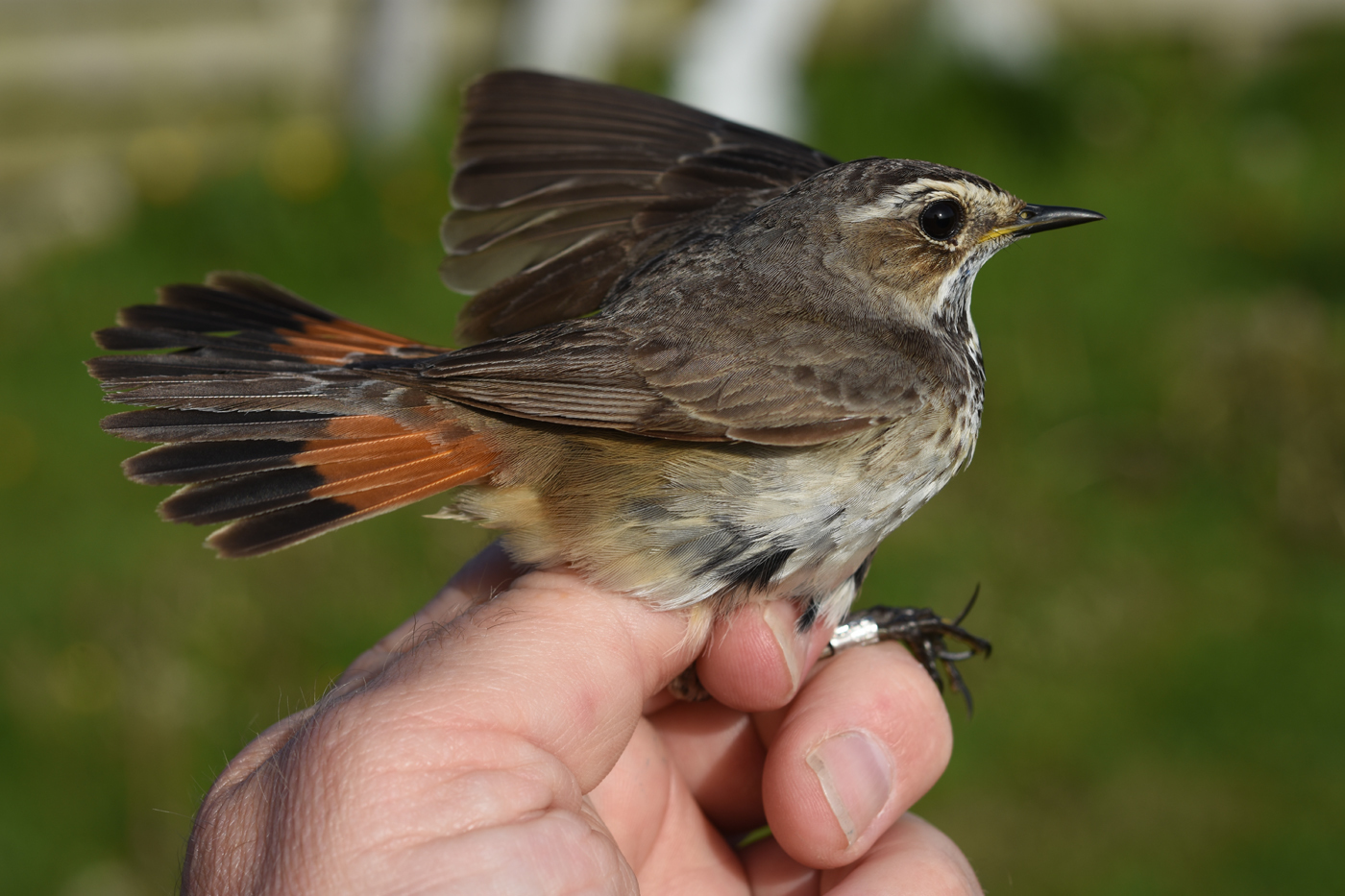 Bluethroat, adult female of the ssp. svecica. A common breeding bird in the mountains, but less than annual at Revtangen BO.

Ringed, May 25th-26th: Northern Lapwing 2 (young), Meadow Pipit 1, BLUETHROAT 1, Redwing 1, Fieldfare 14, Sedge Warbler 1, Garden Warbler 1, Common Whitethroat 1, Willow Warbler 1, Common Starling 1, House Sparrow 1, Lesser Redpoll 3, Common Linnet 2. Total = 30. Also 14 controls.